Levenhuk TA10 Binoculars Tripod Adapter
For mounting binoculars on a tripod
The Levenhuk TA10 Binoculars Tripod Adapter is an accessory for binoculars. It is designed for mounting binoculars on standard tripods with a 1/4" thread. The adapter is made of metal and handles loads up to 5 kg. There is a 1/4" thread in the upper part of the adapter and a 1/4" thread socket in its lower part.
This adapter is irreplaceable when you are going to perform long-term stationary observations or observations at high magnifications. It is hard to perform handheld observations at magnifications higher than 12x because an image constantly shakes. An adapter allows for mounting an optical tool reliably on a tripod and obtaining a steady and stable picture.
Notice that this adapter is compatible with only those binoculars that have a standard 1/4" threaded socket.
Specifications
Material
metal
Load capacity, kg
5
lbs
11
Mount
1/4" thread
Additional
1/4" threaded socket in the lower part of an adapter
Levenhuk TA10 Binoculars Tripod Adapter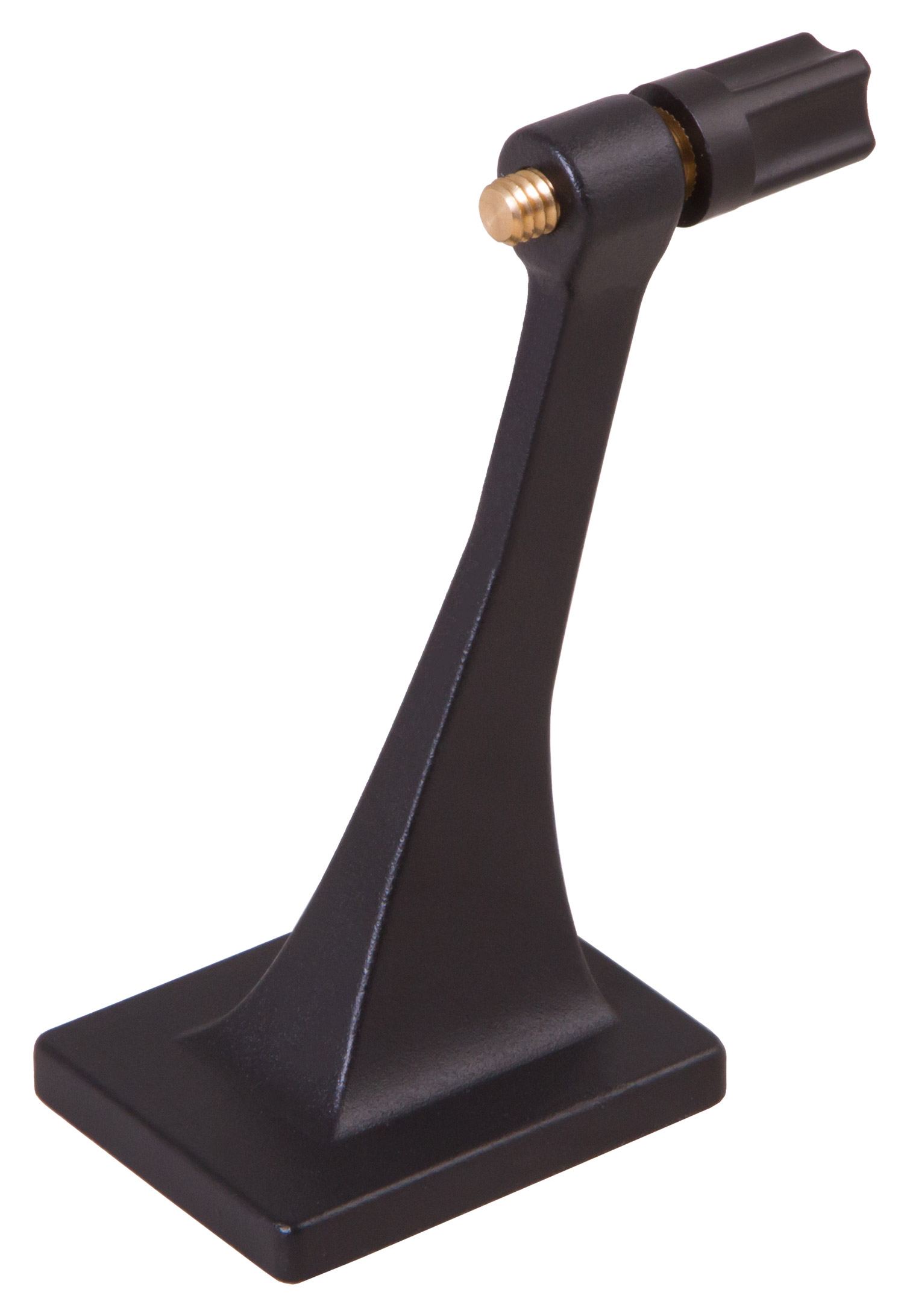 The Levenhuk TA10 Binoculars Tripod Adapter is an accessory for binoculars. It is designed for mounting binoculars on standard tripods with a 1/4" thread. The adapter is made of metal and handles loads up to 5 kg. There is a 1/4" thread in the upper part of the adapter and a 1/4" thread socket in its lower part.This adapter is irreplaceable when you are going to perform long-term stationary observations or observations at high magnifications. It is hard to perform handheld observations at magnifications higher than 12x because an image constantly shakes. An adapter allows for mounting an optical tool reliably on a tripod and obtaining a steady and stable picture.Notice that this adapter is compatible with only those binoculars that have a standard 1/4" threaded socket.SpecificationsMaterial metal Load capacity, kg5lbs11 Mount 1/4" threadAdditional 1/4" threaded socket in the lower part of an adapter