Bresser National Geographic Solar Power Charger 4-in-1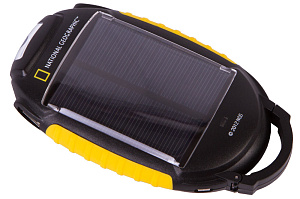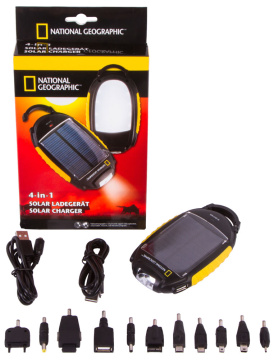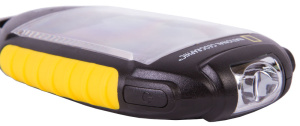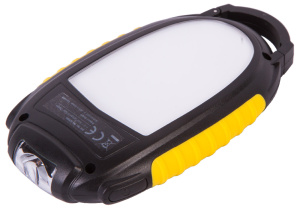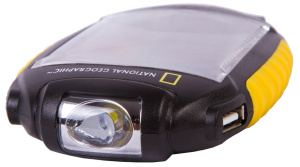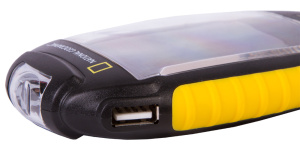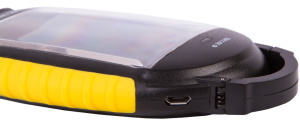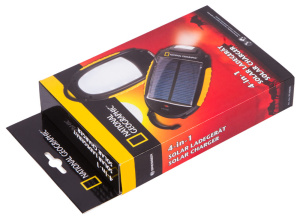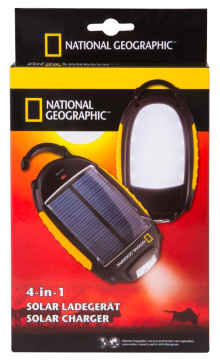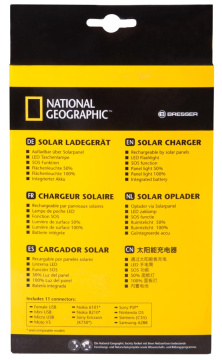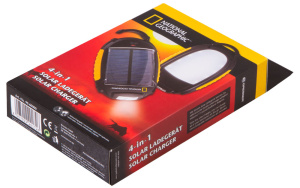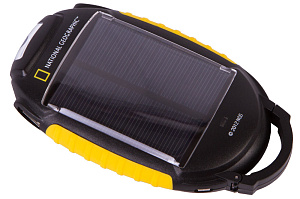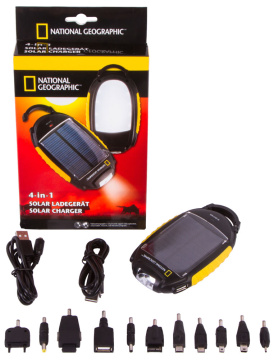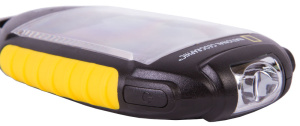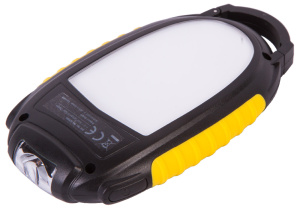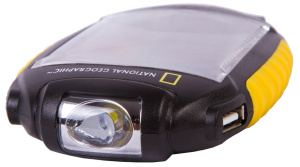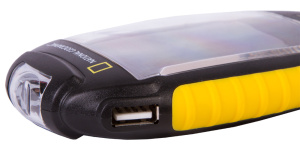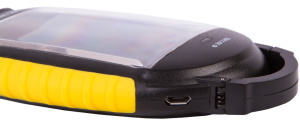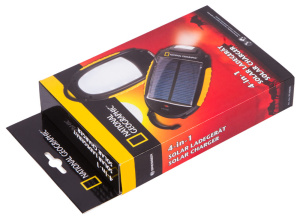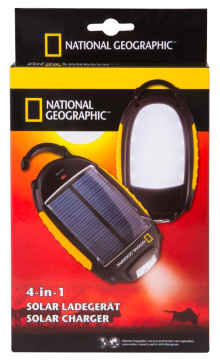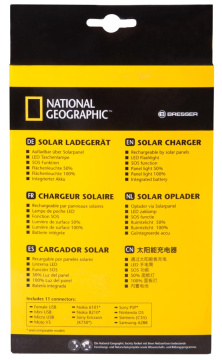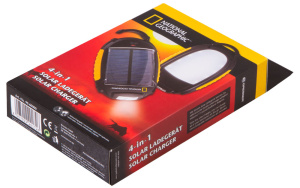 Solar charger with 4 different light modes
This solar charger offers four light functions: LED flashlight, SOS function, panel light 50% and panel light 100%. You can attach the device easily to a backpack or other bag. A variety of connectors for most mobile phones and other devices are included, as well as a USB power adapter.
Features:
Solar panel
LED torch
SOS mode
Panel light 50%
Panel light 100%
Hook
Built-in battery
USB-A (out)
MicroUSB (in)
The kit includes:
Solar charger
USB charging cable
Charging cable
11 different connectors (USB, miniUSB, microUSB, Moto V3, Nokia 6101*, Nokia 8210*, Sony Ericsson*, Sony PSP*, Nintendo DS, Siemens (C55), Samsung A288)
Manual
* and comparable models.
| Specifications | |
| --- | --- |
| Solar panel | 0.55W |
| Li-ion battery | 6.3wh |
| USB input | 5.0V 500mA DC |
| USB output | 5.0V+5% 500mA DC |
| Flashlight | 1W LED |
| Panel light power | 1W |
| Lighting mode | 4 functions accessed by one button |
| Charging time for mobile phone | 1.5 to 2.5 hours |
| Charging mode for internal lithium battery by USB port | advanced charge management features internal circuitry for li-ion battery constant voltage safety |
Bresser National Geographic Solar Power Charger 4-in-1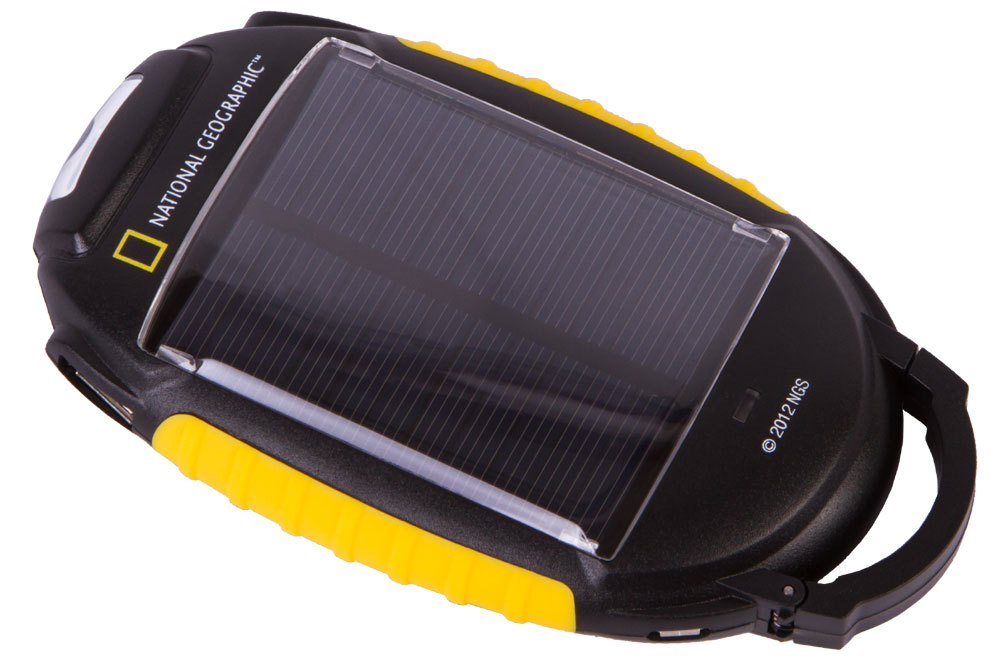 This solar charger offers four light functions: LED flashlight, SOS function, panel light 50% and panel light 100%. You can attach the device easily to a backpack or other bag. A variety of connectors for most mobile phones and other devices are included, as well as a USB power adapter. Features: Solar panel LED torch SOS mode Panel light 50% Panel light 100% Hook Built-in battery USB-A (out) MicroUSB (in) The kit includes: Solar charger USB charging cable Charging cable 11 different connectors (USB, miniUSB, microUSB, Moto V3, Nokia 6101*, Nokia 8210*, Sony Ericsson*, Sony PSP*, Nintendo DS, Siemens (C55), Samsung A288) Manual * and comparable models. Specifications Solar panel 0.55W Li-ion battery 6.3wh USB input 5.0V 500mA DC USB output 5.0V+5% 500mA DC Flashlight 1W LED Panel light power 1W Lighting mode 4 functions accessed by one button Charging time for mobile phone 1.5 to 2.5 hours Charging mode for internal lithium battery by USB port advanced charge management features internal circuitry for li-ion battery constant voltage safety