Levenhuk FS10 Floating Strap for Binoculars and Cameras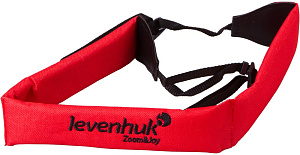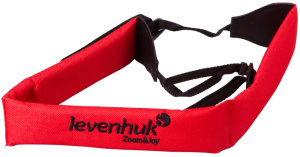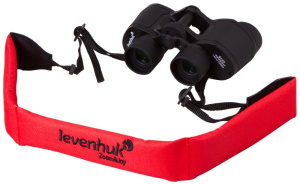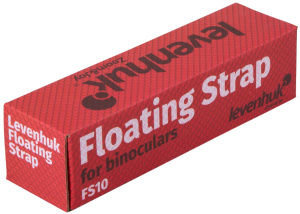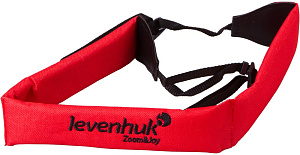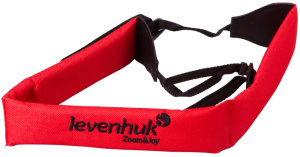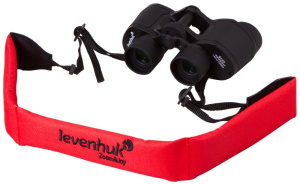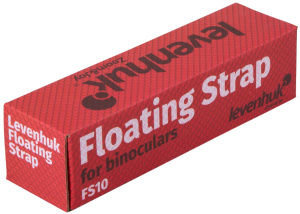 Textile floating strap for binoculars, photo and video cameras. Length: 110cm
Levenhuk FS10 Floating Strap is an indispensable accessory for observations close to the water. If your binoculars or your camera accidentally drop into a river or lake, this strap will not let them sink – the floating strap will stay on the surface of the water, indicating the device's location.
This textile strap is designed for the observer to wear the binoculars, camera or any other similar device on the shoulder. It is long, wide and convenient, especially during long walking tours. The main feature of this strap is that it does not sink – getting into the water, it stays floating on the water's surface. This strap, when attached to an optical device, will keep it from sinking or floating away.
Is this floating strap necessary? It is an essential accessory for those who carry observations dangerously close to deep waters or rapid rivers. With this strap, you do not have to worry about the safety of your binoculars or your camera on a boat trip anymore. Just enjoy the beauty of nature and amazing water inhabitants. Even if your optical device slips off your hands, Levenhuk FS10 Floating Strap will keep it on the surface of the water and you will be able to get it out immediately.
Levenhuk textile floating strap is the perfect choice for extreme activities.
| Specifications | |
| --- | --- |
| Material | textile/synthetics |
| Length, cm | 110 |
| Width, cm | 4.5 |
Levenhuk FS10 Floating Strap for Binoculars and Cameras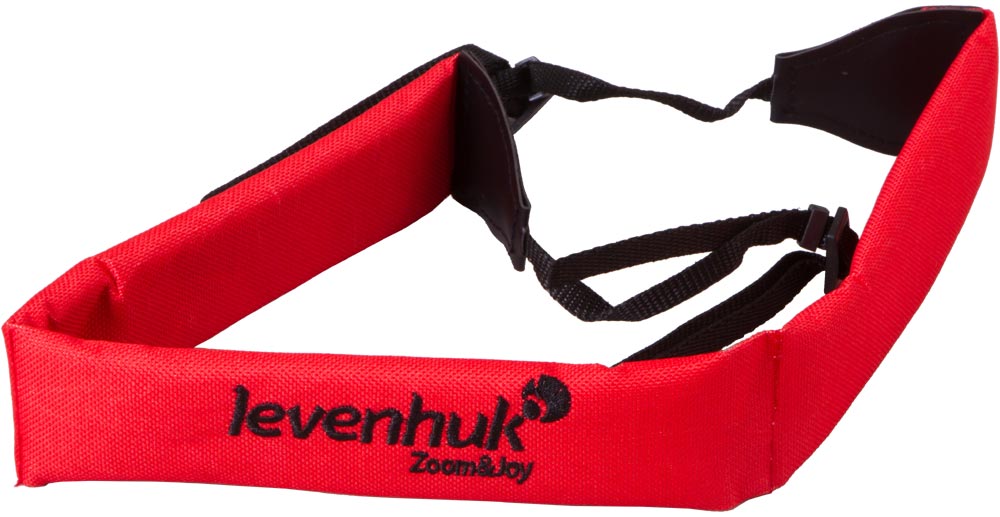 Levenhuk FS10 Floating Strap is an indispensable accessory for observations close to the water. If your binoculars or your camera accidentally drop into a river or lake, this strap will not let them sink – the floating strap will stay on the surface of the water, indicating the device's location. This textile strap is designed for the observer to wear the binoculars, camera or any other similar device on the shoulder. It is long, wide and convenient, especially during long walking tours. The main feature of this strap is that it does not sink – getting into the water, it stays floating on the water's surface. This strap, when attached to an optical device, will keep it from sinking or floating away. Is this floating strap necessary? It is an essential accessory for those who carry observations dangerously close to deep waters or rapid rivers. With this strap, you do not have to worry about the safety of your binoculars or your camera on a boat trip anymore. Just enjoy the beauty of nature and amazing water inhabitants. Even if your optical device slips off your hands, Levenhuk FS10 Floating Strap will keep it on the surface of the water and you will be able to get it out immediately. Levenhuk textile floating strap is the perfect choice for extreme activities. Specifications Material textile/synthetics Length, cm 110 Width, cm 4.5