Levenhuk Discovery Femto Polar Microscope with book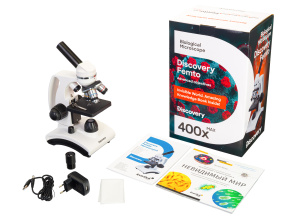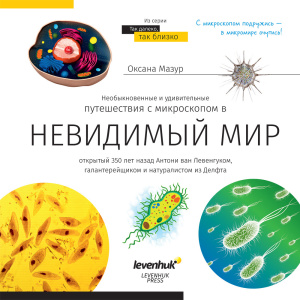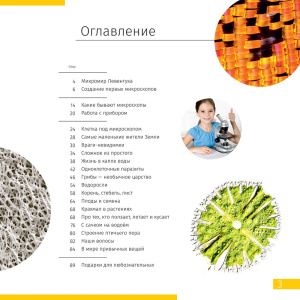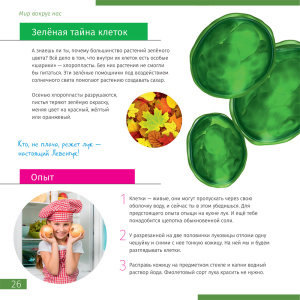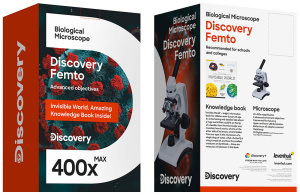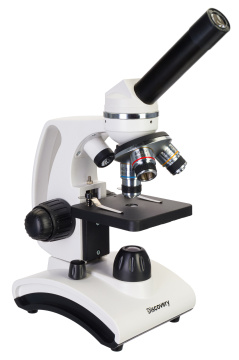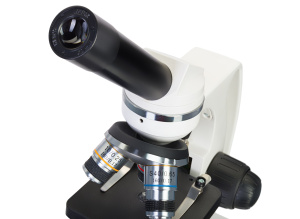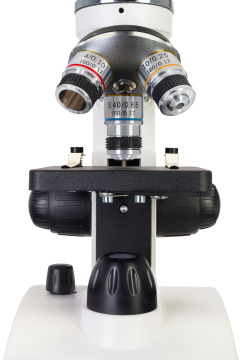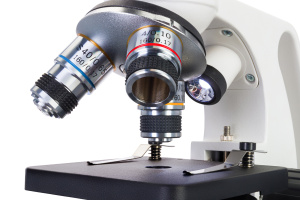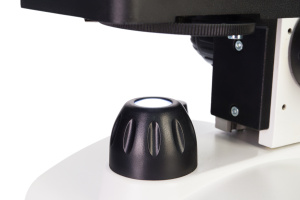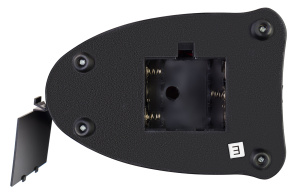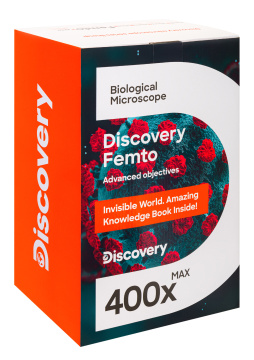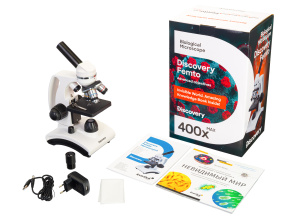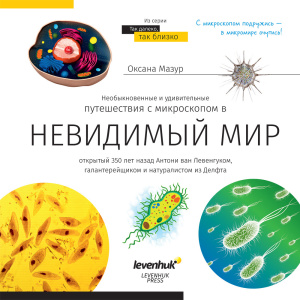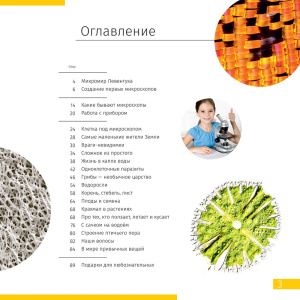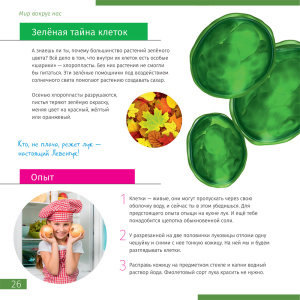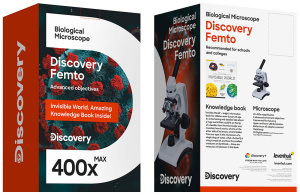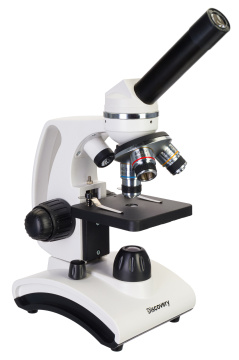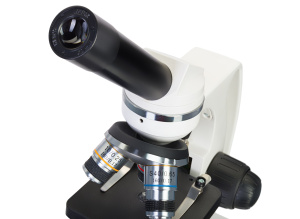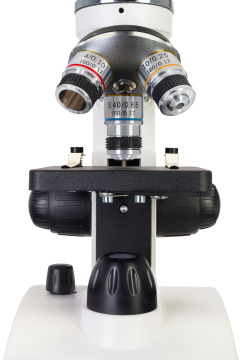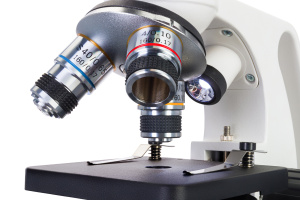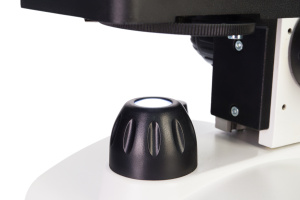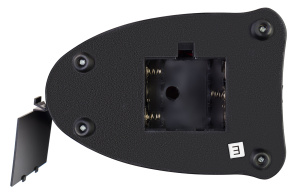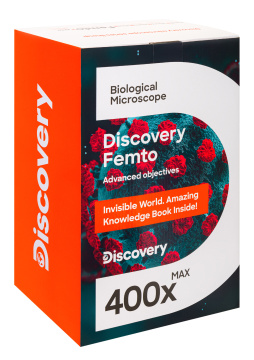 Achromatic. 45° inclined 360° rotatable monocular head, LED illumination, precise focusing. 40x to 400x magnification
Discovery Channel informs, entertains and inspires its audiences around the globe about the world in all its wonder, diversity and amazement. Offering millions of people the chance to discover, and satisfy their curiosity, Discovery offers a compelling mix of stories across genres including science and technology, exploration, adventure, history and in depth behind-the-scenes glimpses at the people, places and organisations that shape and share the world we live in.
We proudly present the Discovery optics series that is produced by Levenhuk and endorsed by Discovery.
---
Check out a brief comparison of the Discovery microscope series »
The Levenhuk Discovery Femto Polar is a classic, monocular microscope that enables the examination of the microbial world in transmitted and reflected light with a magnification of 40x-400x. It can show plant and insect cell structure, life in a drop of water, protozoa, and much more. The microscope is an excellent classroom assistant for conducting simple biology experiments. An informative book about the microbial world is included. It makes experiments even more interesting and diverse.
Achromatic optics enable a clear and detailed visualization of specimens. The device's rotating head comes with three objectives: 4x, 10x, and 40x spring. The wide-field eyepiece provides clear viewing at 10x. The monocular head is inclined at an ergonomic 45° thereby making long periods of observation more comfortable. In addition, the head rotates 360 degrees above the horizontal plane, which is great for group experiments. The microscope doesn't require moving to share an image with a partner as the head can be turned accordingly. It comes equipped with separate coarse and fine focusing knobs, thereby making the adjustment of the resolution smoother.
The illumination system consists of upper and lower LED illumination with brightness adjustment. The lower light enters through the disc diaphragm which also helps control brightness. The device can be powered by batteries (not included in kit) or plug-in (AC adapter included in kit). The stage comes equipped with clips for fixating slides.
The book entitled "The Invisible World" is a fascinating compliment to the microscope. It reveals the microbial world and scientific experiments. It is written with easy to understand language and vivid illustrations. Historical facts about microscopy and microorganisms are provided as well as experiments that can be conducted in a home setting using the Levenhuk Discovery Femto Polar microscope.
Features:
Biological, 40x to 400x magnification.
Monocular, rotating head 45° inclined
Achromatic objectives, wide-field eyepiece, precise focusing
Brightness adjustment, AC or battery powered
Stage with clips, metal body
Illustrated knowledge book included in kit
The kit includes:
One microscope
One eyepiece WF10x
Three achromatic objectives 4x, 10x, 40x
One AC adapter with power cord
One dust cover
One illustrated knowledge book, "The Invisible World"
User manual and warranty card
Levenhuk Discovery Femto Polar Microscope with book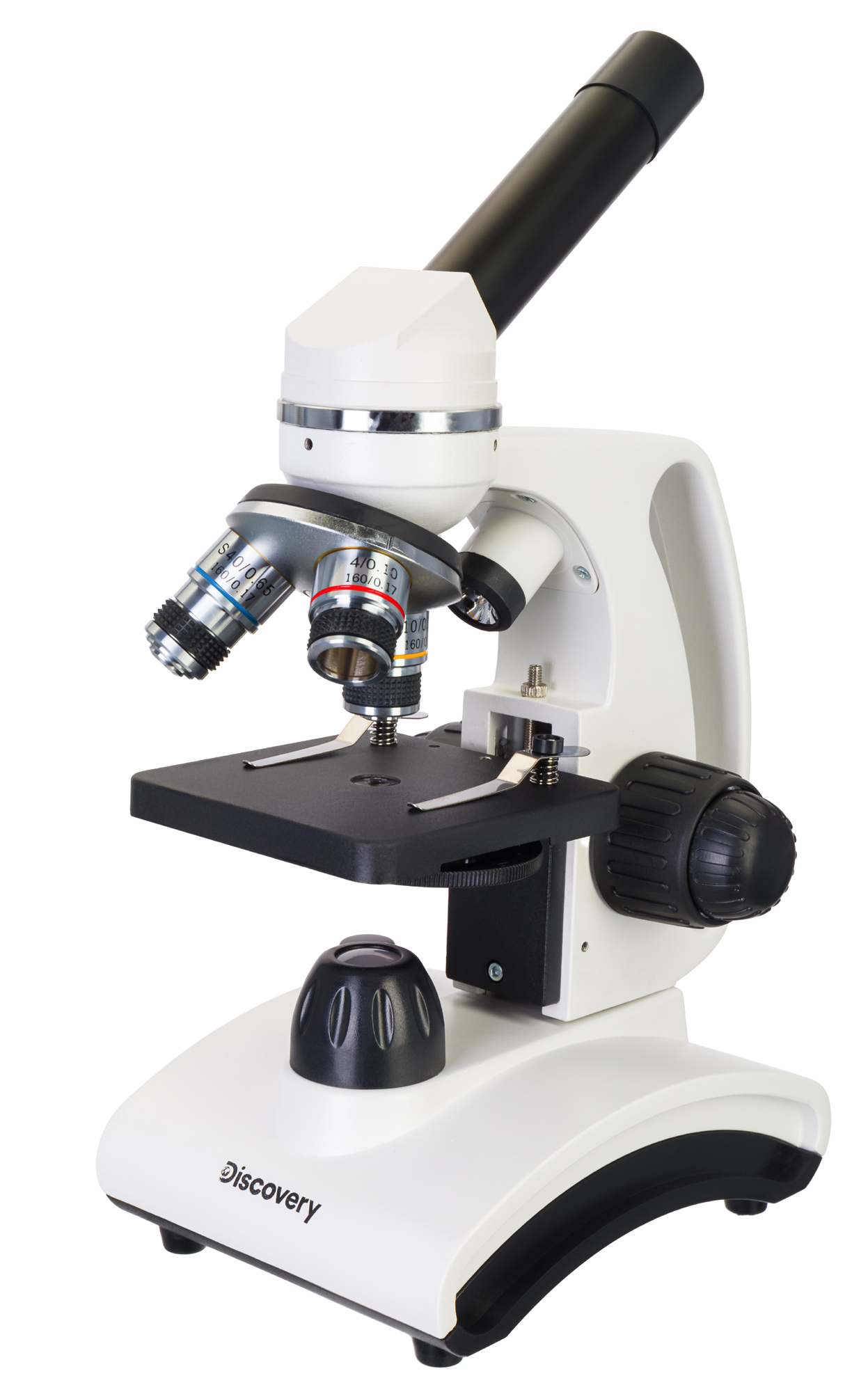 {: style="border:0px; margin-bottom: -5px; width:15%;" } Discovery Channel informs, entertains and inspires its audiences around the globe about the world in all its wonder, diversity and amazement. Offering millions of people the chance to discover, and satisfy their curiosity, Discovery offers a compelling mix of stories across genres including science and technology, exploration, adventure, history and in depth behind-the-scenes glimpses at the people, places and organisations that shape and share the world we live in. We proudly present the Discovery optics series that is produced by Levenhuk and endorsed by Discovery. Check out a brief comparison of the Discovery microscope series » The Levenhuk Discovery Femto Polar is a classic, monocular microscope that enables the examination of the microbial world in transmitted and reflected light with a magnification of 40x-400x. It can show plant and insect cell structure, life in a drop of water, protozoa, and much more. The microscope is an excellent classroom assistant for conducting simple biology experiments. An informative book about the microbial world is included. It makes experiments even more interesting and diverse. Achromatic optics enable a clear and detailed visualization of specimens. The device's rotating head comes with three objectives: 4x, 10x, and 40x spring. The wide-field eyepiece provides clear viewing at 10x. The monocular head is inclined at an ergonomic 45° thereby making long periods of observation more comfortable. In addition, the head rotates 360 degrees above the horizontal plane, which is great for group experiments. The microscope doesn't require moving to share an image with a partner as the head can be turned accordingly. It comes equipped with separate coarse and fine focusing knobs, thereby making the adjustment of the resolution smoother. The illumination system consists of upper and lower LED illumination with brightness adjustment. The lower light enters through the disc diaphragm which also helps control brightness. The device can be powered by batteries (not included in kit) or plug-in (AC adapter included in kit). The stage comes equipped with clips for fixating slides. The book entitled "The Invisible World" is a fascinating compliment to the microscope. It reveals the microbial world and scientific experiments. It is written with easy to understand language and vivid illustrations. Historical facts about microscopy and microorganisms are provided as well as experiments that can be conducted in a home setting using the Levenhuk Discovery Femto Polar microscope. Features: Biological, 40x to 400x magnification. Monocular, rotating head 45° inclined Achromatic objectives, wide-field eyepiece, precise focusing Brightness adjustment, AC or battery powered Stage with clips, metal body Illustrated knowledge book included in kit The kit includes: One microscope One eyepiece WF10x Three achromatic objectives 4x, 10x, 40x One AC adapter with power cord One dust cover One illustrated knowledge book, "The Invisible World" User manual and warranty card