Levenhuk Discovery Pico Microscope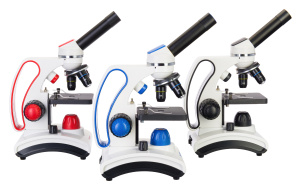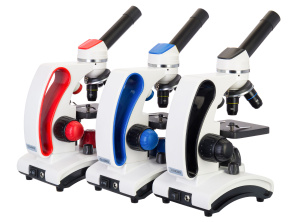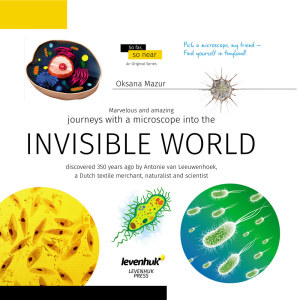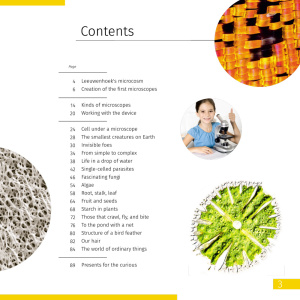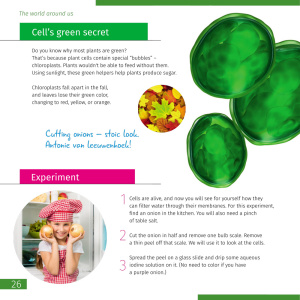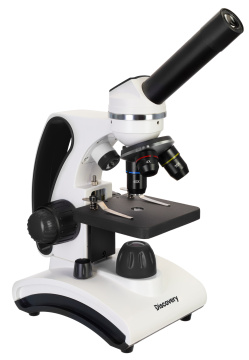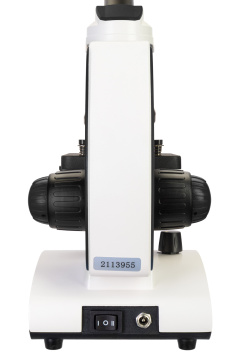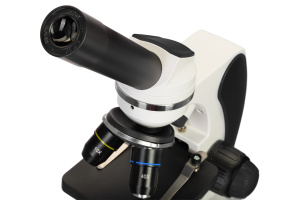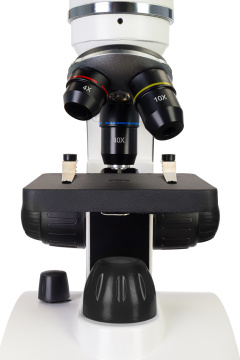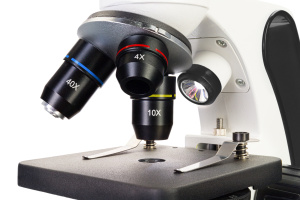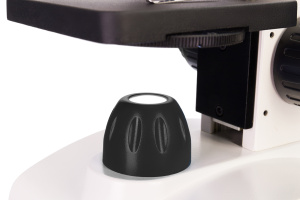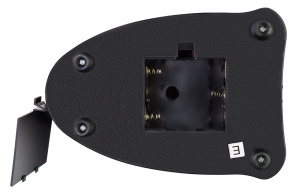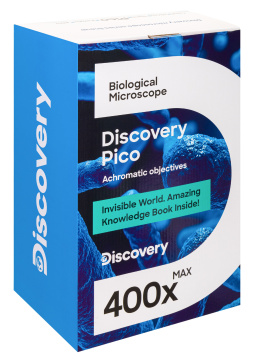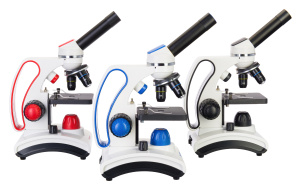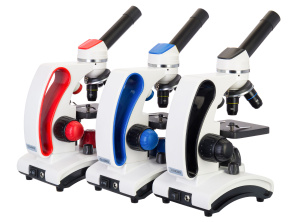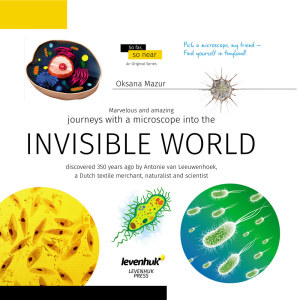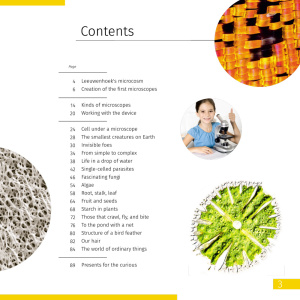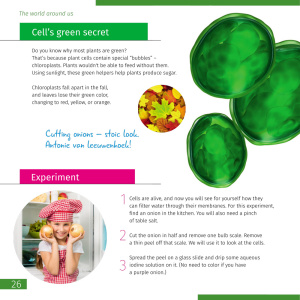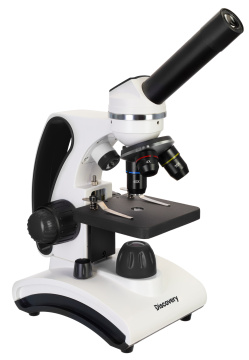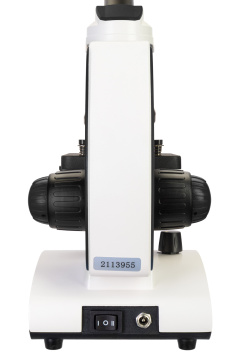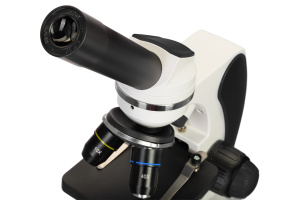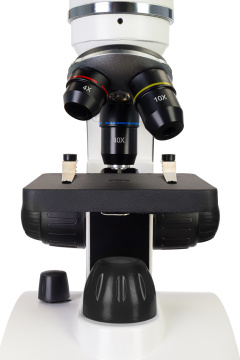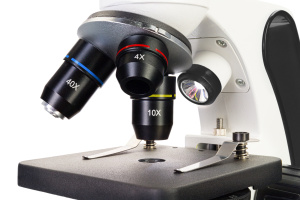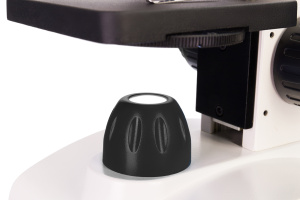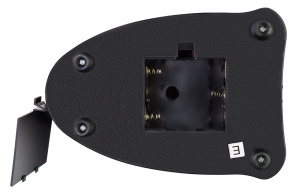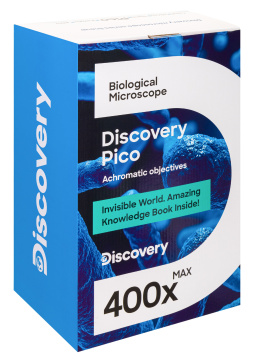 Achromatic. Rotatable Head. LED Illumination. Fine focusing. Magnification: 40–400x
Discovery Channel informs, entertains and inspires its audiences around the globe about the world in all its wonder, diversity and amazement. Offering millions of people the chance to discover, and satisfy their curiosity, Discovery offers a compelling mix of stories across genres including science and technology, exploration, adventure, history and in depth behind-the-scenes glimpses at the people, places and organisations that shape and share the world we live in.
We proudly present the Discovery optics series that is produced by Levenhuk and endorsed by Discovery.
---
Check out a brief comparison of the Discovery microscope series »
Levenhuk Discovery Pico is a monocular biological microscope with the achromatic optics designed especially for beginner users. It is well suited for studying the microbial world at school and college as well as your first introduction to microbiology. The microscope is robust, easy to use, renders a sharp and detailed image, and comes with the "Invisible World" knowledge book.
The microscope features a monocular head. It can be rotated 360° horizontally, thereby making observations more convenient. The head can also be tilted 30°. This tilt is comfortable for a long-term study. The optical system includes achromatic objectives with 4x, 10x, and 40x magnification and a 10x wide-field eyepiece. The 40x objective features a spring-loaded frame that protects the front lens. The microscope magnification range is from 40x to 400x. The optics are made of glass.
The dual LED Illumination allows for studying samples of any degree of transparency: opaque, semi-transparent, and transparent. The illumination brightness is adjustable. You can use standard batteries (included) or AC power (adapter included) to power the backlight.
The slides are fixed on the stage with clips. There is a diaphragm disk for regulating the luminous flux from lower LED under the stage. The microscope features coarse and fine focusing so that you can adjust the sharpness faster and more convenient. The microscope's body is made of metal.
The kit includes the "Invisible World" knowledge book about the microbial world. She tells about tiny creatures that can be studied under a microscope, about the structure of a microscope, and scientific experiments that can be carried out right at home. The book is written in simple language with a reduction of complex scientific terms and contains bright illustrations.
Features:
Achromatic optics with 40–400x magnification
Monocular head can be rotated 360°
Fine focusing; stage with clips
2 LED Lights; adjustable brightness; powered by AC or batteries
Optimal optical instrument for studying biology at school or college
Comes with a colorful knowledge book
The kit includes:
Microscope
WF10x eyepiece
Achromatic objectives: 4x, 10x, 40xs
AA batteries (3 pcs)
AC adapter with a power cable
Dust cover
"Invisible World" knowledge book
User manual and lifetime warranty
Levenhuk Discovery Pico Microscope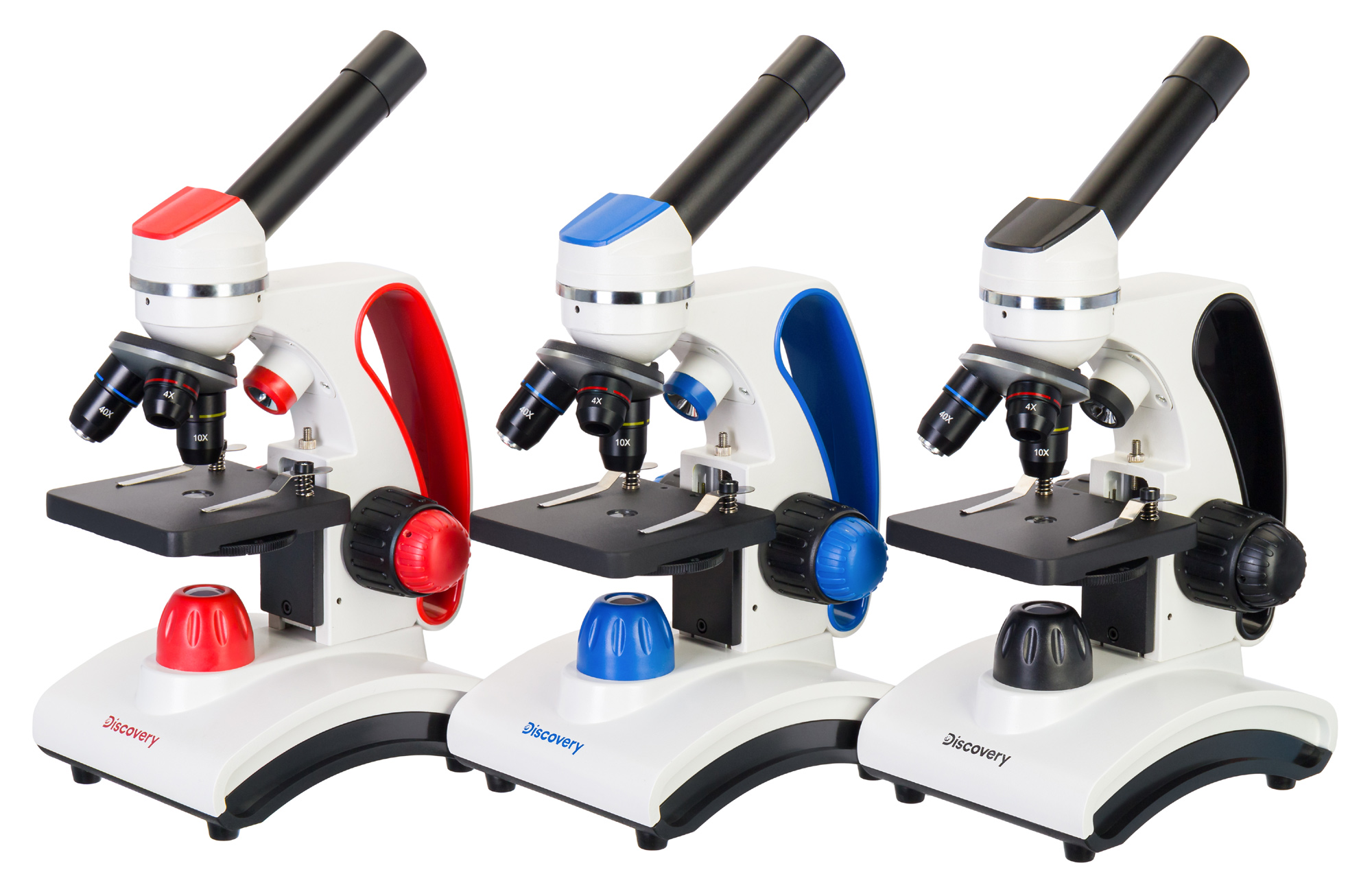 {: style="border:0px; margin-bottom: -5px; width:15%;" } Discovery Channel informs, entertains and inspires its audiences around the globe about the world in all its wonder, diversity and amazement. Offering millions of people the chance to discover, and satisfy their curiosity, Discovery offers a compelling mix of stories across genres including science and technology, exploration, adventure, history and in depth behind-the-scenes glimpses at the people, places and organisations that shape and share the world we live in. We proudly present the Discovery optics series that is produced by Levenhuk and endorsed by Discovery. Check out a brief comparison of the Discovery microscope series » Levenhuk Discovery Pico is a monocular biological microscope with the achromatic optics designed especially for beginner users. It is well suited for studying the microbial world at school and college as well as your first introduction to microbiology. The microscope is robust, easy to use, renders a sharp and detailed image, and comes with the "Invisible World" knowledge book. The microscope features a monocular head. It can be rotated 360° horizontally, thereby making observations more convenient. The head can also be tilted 30°. This tilt is comfortable for a long-term study. The optical system includes achromatic objectives with 4x, 10x, and 40x magnification and a 10x wide-field eyepiece. The 40x objective features a spring-loaded frame that protects the front lens. The microscope magnification range is from 40x to 400x. The optics are made of glass. The dual LED Illumination allows for studying samples of any degree of transparency: opaque, semi-transparent, and transparent. The illumination brightness is adjustable. You can use standard batteries (included) or AC power (adapter included) to power the backlight. The slides are fixed on the stage with clips. There is a diaphragm disk for regulating the luminous flux from lower LED under the stage. The microscope features coarse and fine focusing so that you can adjust the sharpness faster and more convenient. The microscope's body is made of metal. The kit includes the "Invisible World" knowledge book about the microbial world. She tells about tiny creatures that can be studied under a microscope, about the structure of a microscope, and scientific experiments that can be carried out right at home. The book is written in simple language with a reduction of complex scientific terms and contains bright illustrations. Features: Achromatic optics with 40–400x magnification Monocular head can be rotated 360° Fine focusing; stage with clips 2 LED Lights; adjustable brightness; powered by AC or batteries Optimal optical instrument for studying biology at school or college Comes with a colorful knowledge book The kit includes: Microscope WF10x eyepiece Achromatic objectives: 4x, 10x, 40xs AA batteries (3 pcs) AC adapter with a power cable Dust cover "Invisible World" knowledge book User manual and lifetime warranty