Discovery Nano Polar Digital Microscope with book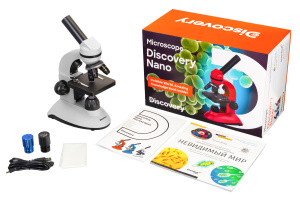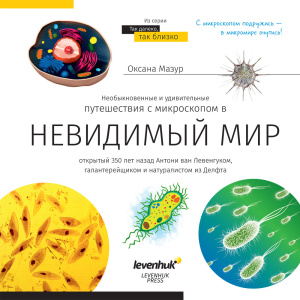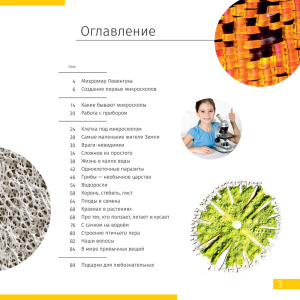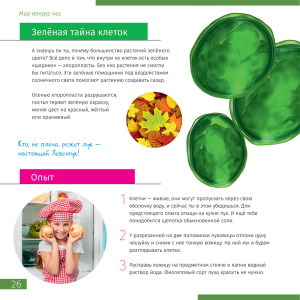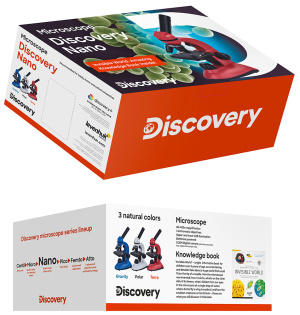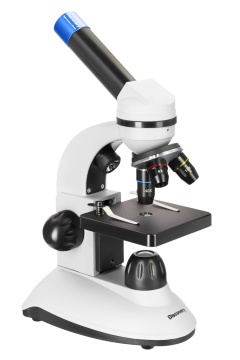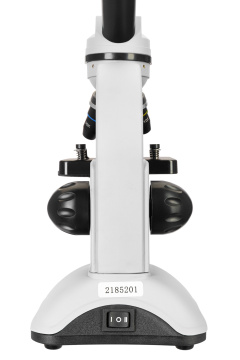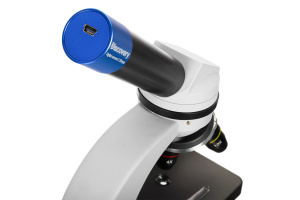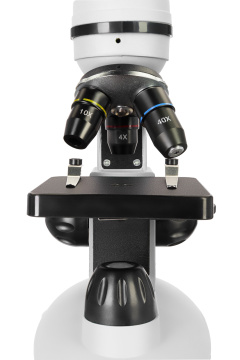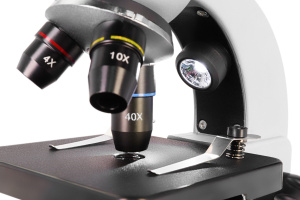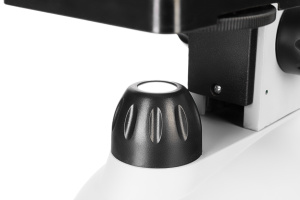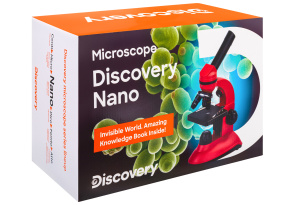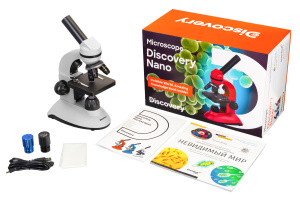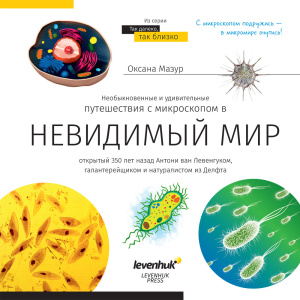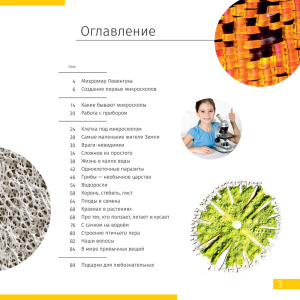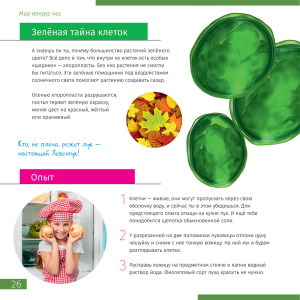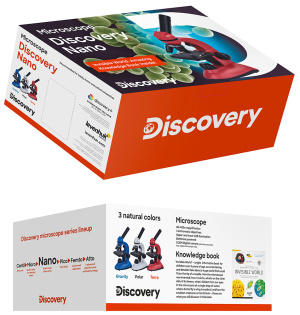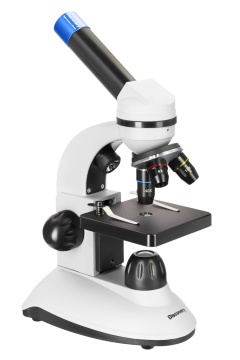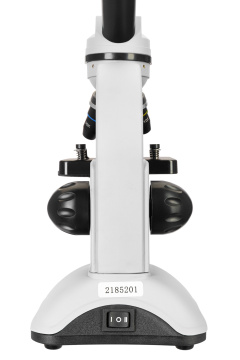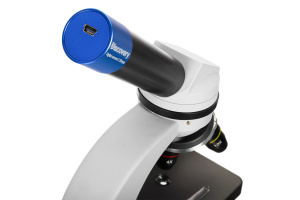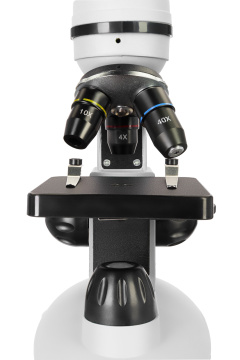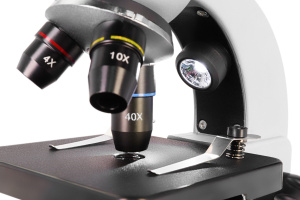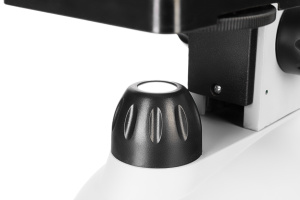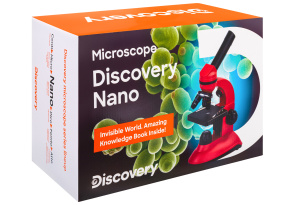 Monocular. Achromatic Optics. LED Illumination. 0.3MP Digital Camera. Magnification: 40–400x
Accessories
Discovery Channel informs, entertains and inspires its audiences around the globe about the world in all its wonder, diversity and amazement. Offering millions of people the chance to discover, and satisfy their curiosity, Discovery offers a compelling mix of stories across genres including science and technology, exploration, adventure, history and in depth behind-the-scenes glimpses at the people, places and organisations that shape and share the world we live in.
We proudly present the Discovery optics series that is produced by Levenhuk and endorsed by Discovery.
---
Check out a brief comparison of the Discovery microscope series »
The Discovery Nano Polar digital microscope is a monocular biological microscope with a 0.3MP digital camera. It can be used both for classic visual observations and for creating digital research archives. The camera enables you to display the picture on the external screen, take photos, and record videos of research. The kit includes an educational illustrated book about the microbial world.
Achromatic glass optics
The optical system includes a 10-x wide-field eyepiece and three achromatic objectives: 4х, 10х, and 40х. The 40x objective is equipped with the protective spring-loaded frame. The magnification range of microscope is from 40x to 400x. Since the optics are made of glass, the device transmits a high-contrast and clear picture, allowing you to study even the smallest details of the samples.
Dual LED Illumination
The illumination system consists of two LEDs that are placed above and under the stage. The illumination flux from the lower LED can be corrected using the diaphragm disks. The illumination is powered by batteries. The stage features sample holding clips.
0.3MP Digital Camera for Photo and Video Recording
The 0.3MP digital camera can be installed instead of the eyepiece and connected to the computer via a USB cable (included in the kit). It requires software installation to work properly. The software CD is included in the kit. Please check the system requirements listed in the specifications. The camera is powered with the USB cable expanding capabilities of the microscope. The maximum resolution is 640x480 pixels, and video can be recorded at a high frame rate: 30 frames per second. Simple image processing is also available (adjusting brightness, image size, etc.).
"Invisible World" Knowledge Book is included
To make exploration of the microbial world even more interesting, we added the "Invisible World" knowledge book in the kit. It tells all about microscopes, protozoa, microbes, fungi, bacteria, and many other objects and creatures that can be studied with a microscope. The book includes descriptions of fascinating scientific experiments that you can conduct yourself.
An important feature of the microscope: it comes with the Discovery Flora and Fauna set that includes 24 prepared slides with specimens.
Features:
Monocular microscope with a 0.3MP digital camera
Achromatic optics; magnification: 40–400x
Dual LED lights are powered by batteries
For visual observations as well as photo and video recording
Excellent entry-level biological microscope
Comes with a colorful knowledge book
The kit includes:
Microscope
WF10x eyepiece
Achromatic objectives: 4x, 10x, 40xs
Digital camera: 0.3Mpx.
USB 2.0
Software CD
Dust cover
"Invisible World" knowledge book
Discovery Flora & Fauna 24 Prepared Slides Set
User manual and warranty card
Discovery Nano Polar Digital Microscope with book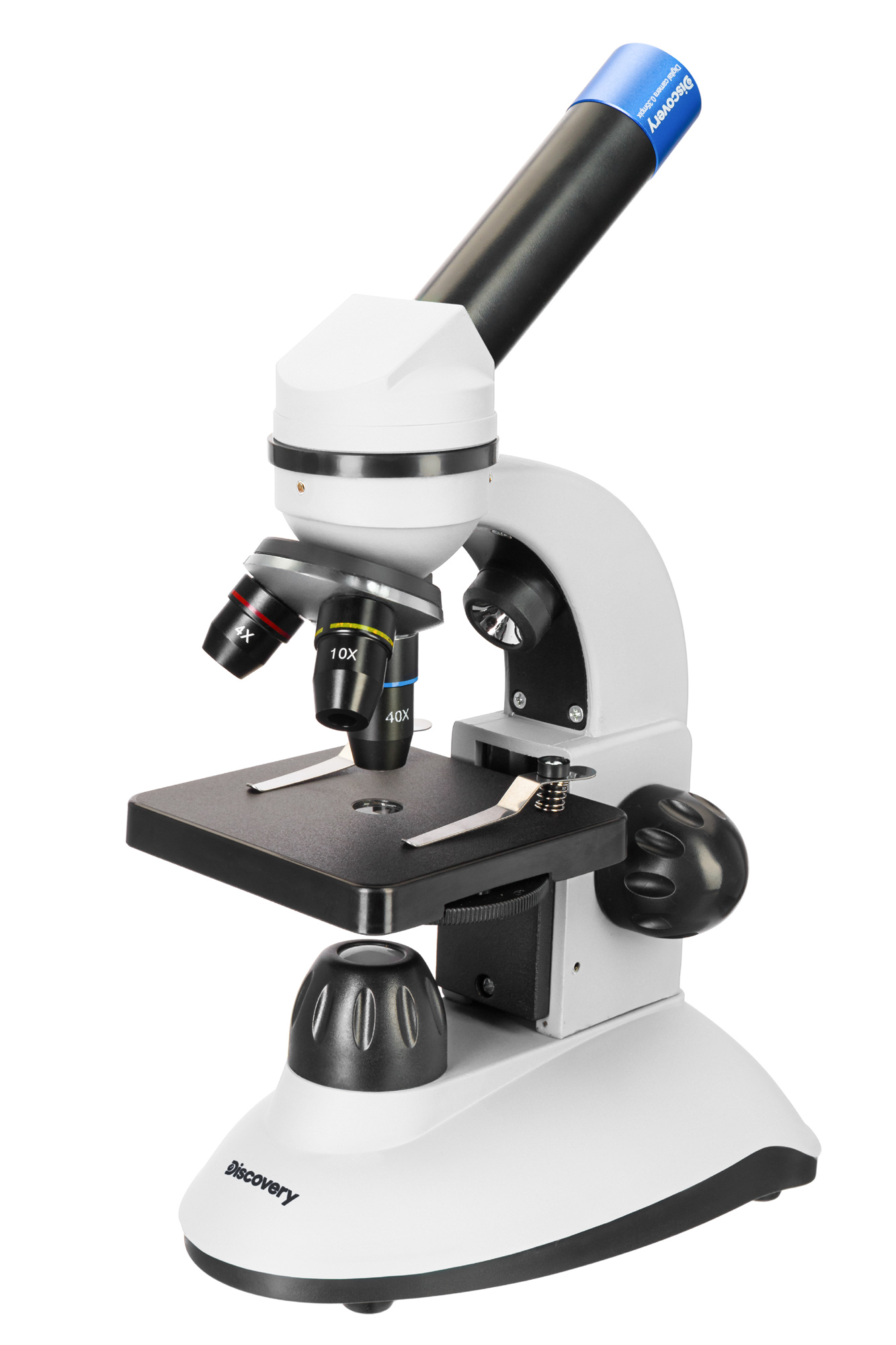 {: style="border:0px; margin-bottom: -5px; width:15%;" } Discovery Channel informs, entertains and inspires its audiences around the globe about the world in all its wonder, diversity and amazement. Offering millions of people the chance to discover, and satisfy their curiosity, Discovery offers a compelling mix of stories across genres including science and technology, exploration, adventure, history and in depth behind-the-scenes glimpses at the people, places and organisations that shape and share the world we live in. We proudly present the Discovery optics series that is produced by Levenhuk and endorsed by Discovery. Check out a brief comparison of the Discovery microscope series » The Discovery Nano Polar digital microscope is a monocular biological microscope with a 0.3MP digital camera. It can be used both for classic visual observations and for creating digital research archives. The camera enables you to display the picture on the external screen, take photos, and record videos of research. The kit includes an educational illustrated book about the microbial world. Achromatic glass optics The optical system includes a 10-x wide-field eyepiece and three achromatic objectives: 4х, 10х, and 40х. The 40x objective is equipped with the protective spring-loaded frame. The magnification range of microscope is from 40x to 400x. Since the optics are made of glass, the device transmits a high-contrast and clear picture, allowing you to study even the smallest details of the samples. Dual LED Illumination The illumination system consists of two LEDs that are placed above and under the stage. The illumination flux from the lower LED can be corrected using the diaphragm disks. The illumination is powered by batteries. The stage features sample holding clips. 0.3MP Digital Camera for Photo and Video Recording The 0.3MP digital camera can be installed instead of the eyepiece and connected to the computer via a USB cable (included in the kit). It requires software installation to work properly. The software CD is included in the kit. Please check the system requirements listed in the specifications. The camera is powered with the USB cable expanding capabilities of the microscope. The maximum resolution is 640x480 pixels, and video can be recorded at a high frame rate: 30 frames per second. Simple image processing is also available (adjusting brightness, image size, etc.). "Invisible World" Knowledge Book is included To make exploration of the microbial world even more interesting, we added the "Invisible World" knowledge book in the kit. It tells all about microscopes, protozoa, microbes, fungi, bacteria, and many other objects and creatures that can be studied with a microscope. The book includes descriptions of fascinating scientific experiments that you can conduct yourself. An important feature of the microscope: it comes with the Discovery Flora and Fauna set that includes 24 prepared slides with specimens. Features: Monocular microscope with a 0.3MP digital camera Achromatic optics; magnification: 40–400x Dual LED lights are powered by batteries For visual observations as well as photo and video recording Excellent entry-level biological microscope Comes with a colorful knowledge book The kit includes: Microscope WF10x eyepiece Achromatic objectives: 4x, 10x, 40xs Digital camera: 0.3Mpx. USB 2.0 Software CD Dust cover "Invisible World" knowledge book Discovery Flora & Fauna 24 Prepared Slides Set User manual and warranty card