Discovery Nano Microscope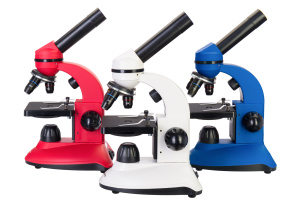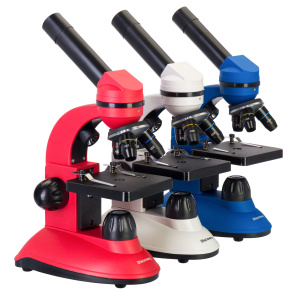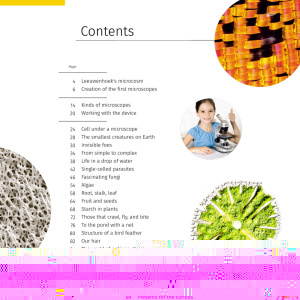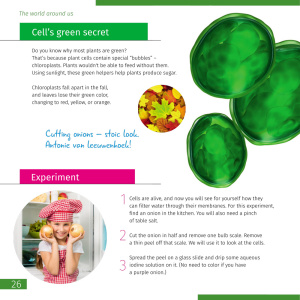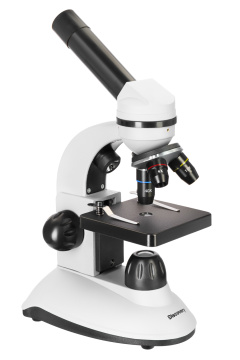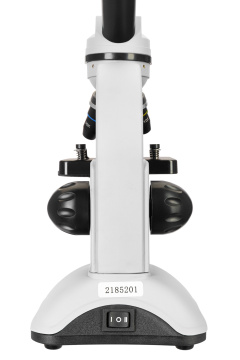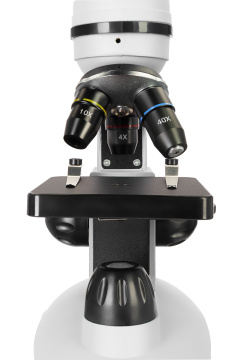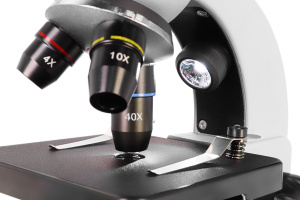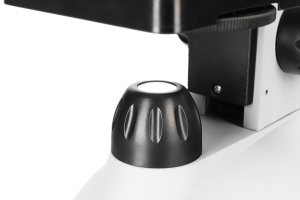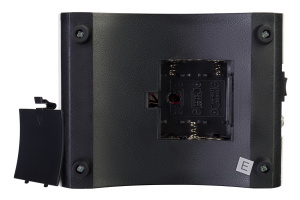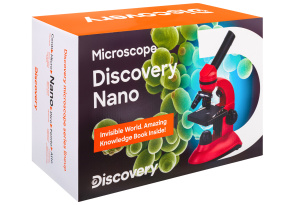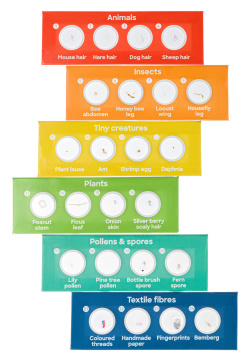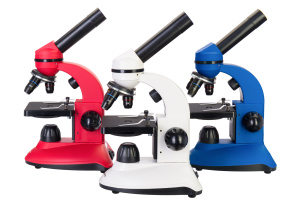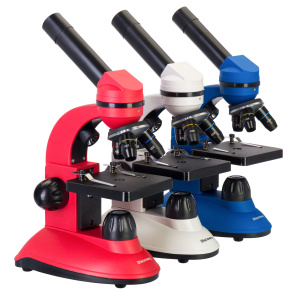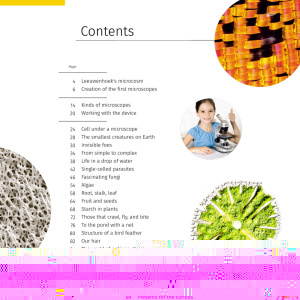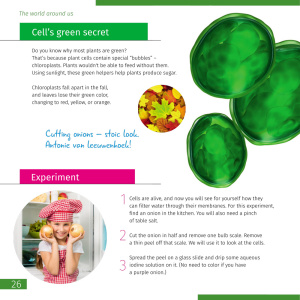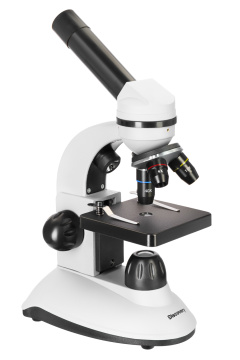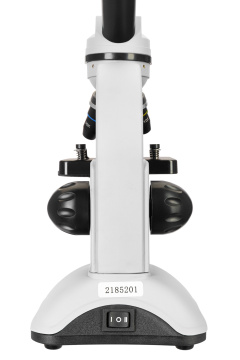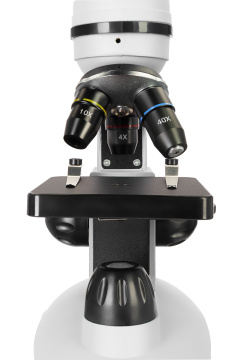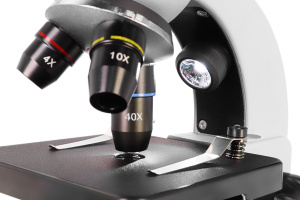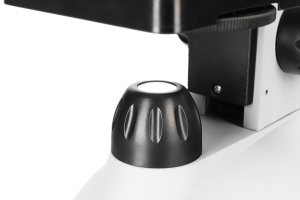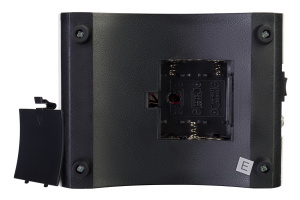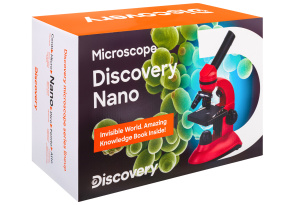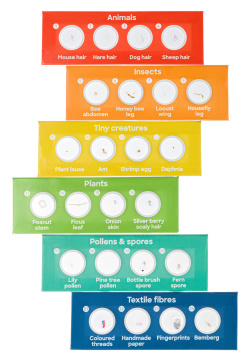 Monocular. Achromatic optics. LED illumination Magnification: 40–400x
Discovery Channel informs, entertains and inspires its audiences around the globe about the world in all its wonder, diversity and amazement. Offering millions of people the chance to discover, and satisfy their curiosity, Discovery offers a compelling mix of stories across genres including science and technology, exploration, adventure, history and in depth behind-the-scenes glimpses at the people, places and organisations that shape and share the world we live in.
We proudly present the Discovery optics series that is produced by Levenhuk and endorsed by Discovery.
---
Check out a brief comparison of the Discovery microscope series »
Discovery Nano is a classic entry-level monocular microscope for observing specimens at 40—400x magnification. You can study both prepared slides from the kits and self-prepared slides with this microscope. The microscope is a great choice for the first acquaintance with the microbial world, it enables you to carry out simple scientific experiments at home. It will become a great assistant in studying biology at school. The kit includes everything that is necessary for observations, including accessories as well as the colorful "Invisible World" knowledge book.
The optical system includes achromatic objectives and a wide-field eyepiece. All of the lenses are made of optical glass and, therefore, they render a sharp and contrast image. The microscope enables the observation of small parts over the entire magnification range. The 40x objective is equipped with a protective spring-loaded frame. The monocular head can be tilted 30°, and so you will not get tired when working with the microscope for long periods.
The stage features sample holding clips and a diaphragm disk with six holes for regulating the luminous flux. The microscope uses a dual LED illumination that is placed above and under the stage. This allows for studying samples of any degree of transparency. The illumination is powered by standard batteries that are included in the kit.
The microscope also comes with the "Invisible World" knowledge book. This colorful book explains all the complicated things involved, such as microscope parts and their functions, what bacteria and protozoa look like, what can be seen in a drop of water, and other things all in simple language. Besides theory, the book also describes interesting experiments that can be conducted at home using the Discovery Nano microscope.
Features:
Monocular microscope with 40–400x magnification
Monocular head can be tilted 30°
Glass lenses; achromatic objectives; wide-field eyepiece
Dual LED lights are powered by batteries
Classic entry-level microscope for study and hobbies
Comes with a colorful knowledge book
The kit includes:
Microscope
WF10x eyepiece
Achromatic objectives: 4x, 10x, 40xs
Dust cover
"Invisible World" knowledge book
Discovery Flora & Fauna 24 Prepared Slides Set
User manual and warranty card
Discovery Nano Microscope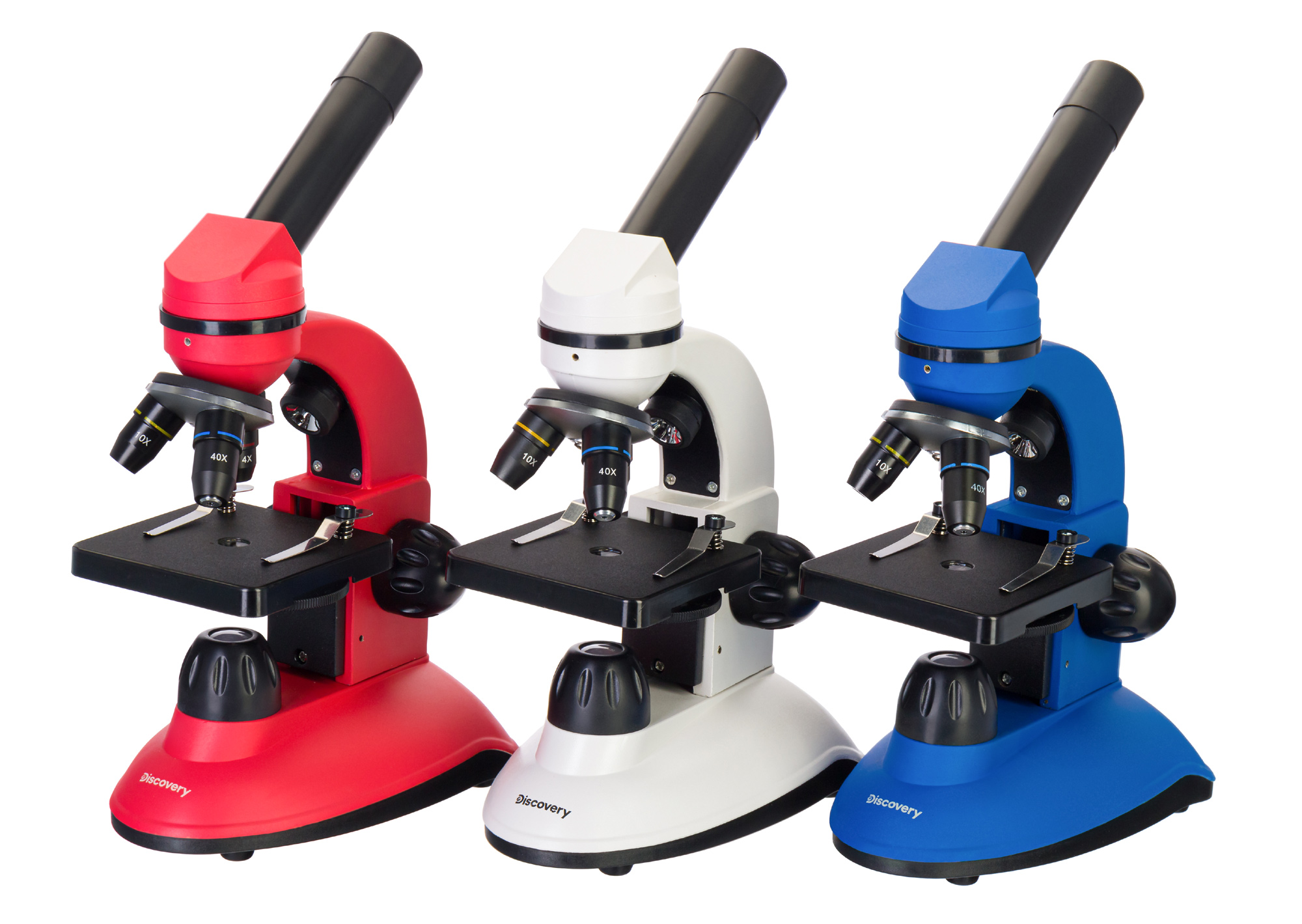 {: style="border:0px; margin-bottom: -5px; width:15%;" } Discovery Channel informs, entertains and inspires its audiences around the globe about the world in all its wonder, diversity and amazement. Offering millions of people the chance to discover, and satisfy their curiosity, Discovery offers a compelling mix of stories across genres including science and technology, exploration, adventure, history and in depth behind-the-scenes glimpses at the people, places and organisations that shape and share the world we live in. We proudly present the Discovery optics series that is produced by Levenhuk and endorsed by Discovery. Check out a brief comparison of the Discovery microscope series » Discovery Nano is a classic entry-level monocular microscope for observing specimens at 40—400x magnification. You can study both prepared slides from the kits and self-prepared slides with this microscope. The microscope is a great choice for the first acquaintance with the microbial world, it enables you to carry out simple scientific experiments at home. It will become a great assistant in studying biology at school. The kit includes everything that is necessary for observations, including accessories as well as the colorful "Invisible World" knowledge book. The optical system includes achromatic objectives and a wide-field eyepiece. All of the lenses are made of optical glass and, therefore, they render a sharp and contrast image. The microscope enables the observation of small parts over the entire magnification range. The 40x objective is equipped with a protective spring-loaded frame. The monocular head can be tilted 30°, and so you will not get tired when working with the microscope for long periods. The stage features sample holding clips and a diaphragm disk with six holes for regulating the luminous flux. The microscope uses a dual LED illumination that is placed above and under the stage. This allows for studying samples of any degree of transparency. The illumination is powered by standard batteries that are included in the kit. The microscope also comes with the "Invisible World" knowledge book. This colorful book explains all the complicated things involved, such as microscope parts and their functions, what bacteria and protozoa look like, what can be seen in a drop of water, and other things all in simple language. Besides theory, the book also describes interesting experiments that can be conducted at home using the Discovery Nano microscope. Features: Monocular microscope with 40–400x magnification Monocular head can be tilted 30° Glass lenses; achromatic objectives; wide-field eyepiece Dual LED lights are powered by batteries Classic entry-level microscope for study and hobbies Comes with a colorful knowledge book The kit includes: Microscope WF10x eyepiece Achromatic objectives: 4x, 10x, 40xs Dust cover "Invisible World" knowledge book Discovery Flora & Fauna 24 Prepared Slides Set User manual and warranty card