Levenhuk Discovery Micro Microscope with book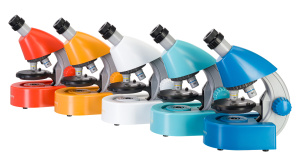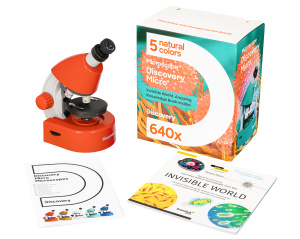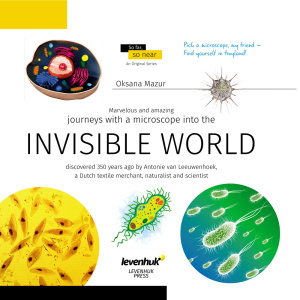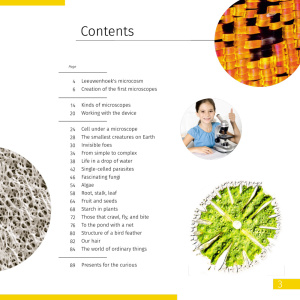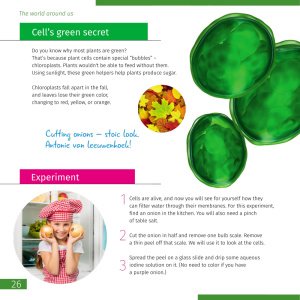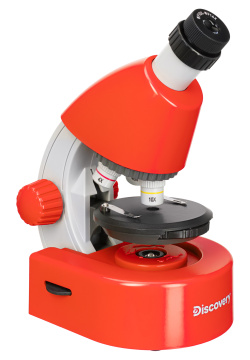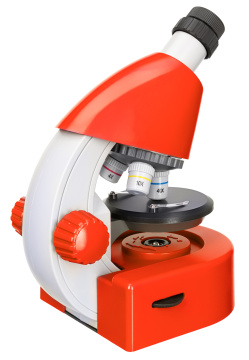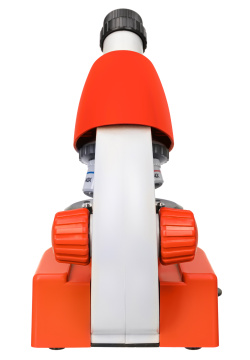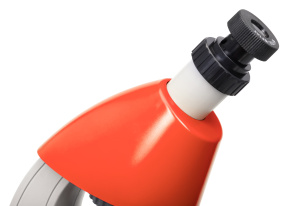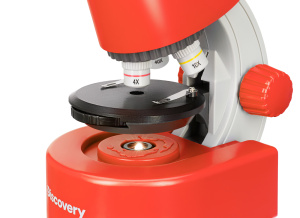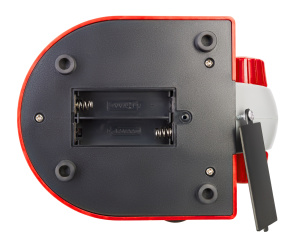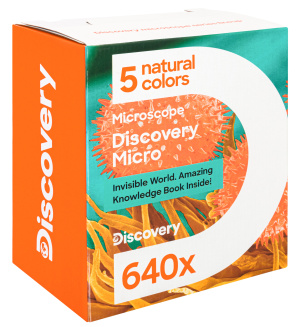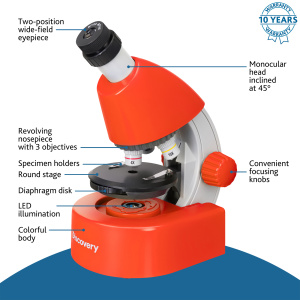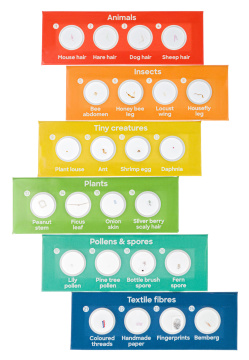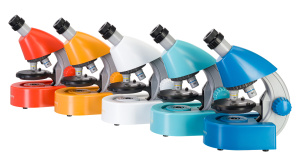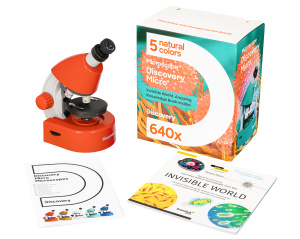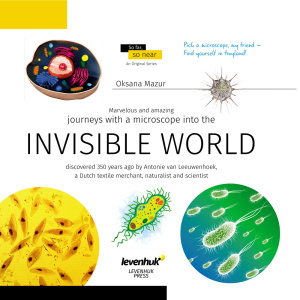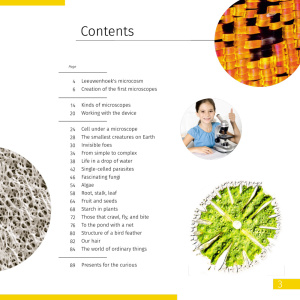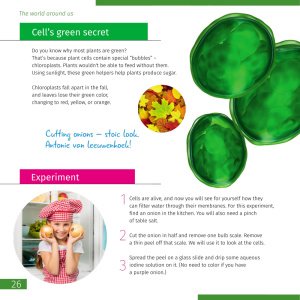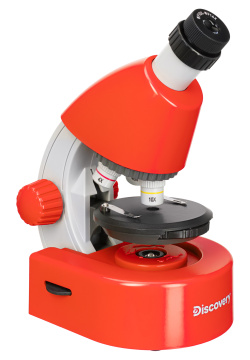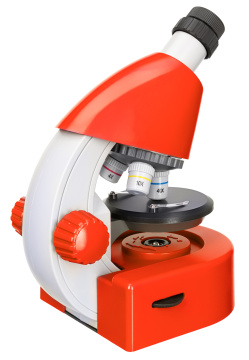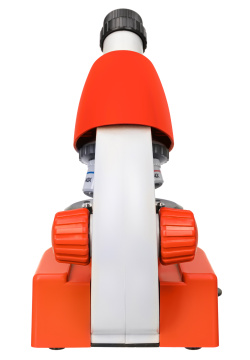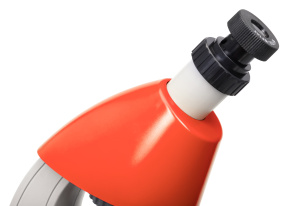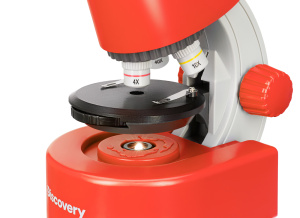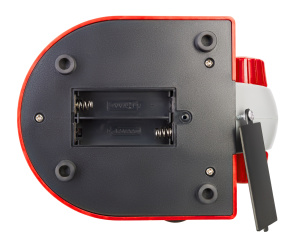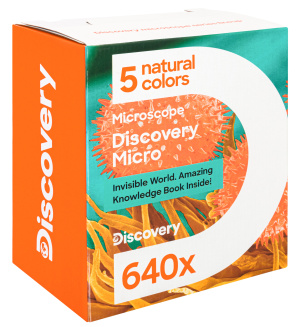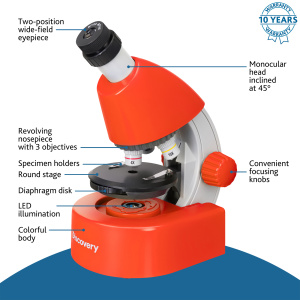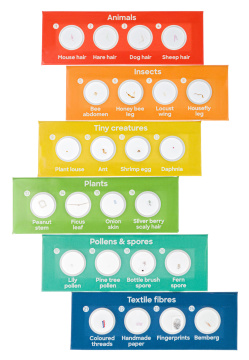 Entry-level biological microscope. Magnification: 40–640x
Discovery Channel informs, entertains and inspires its audiences around the globe about the world in all its wonder, diversity and amazement. Offering millions of people the chance to discover, and satisfy their curiosity, Discovery offers a compelling mix of stories across genres including science and technology, exploration, adventure, history and in depth behind-the-scenes glimpses at the people, places and organisations that shape and share the world we live in.
We proudly present the Discovery optics series that is produced by Levenhuk and endorsed by Discovery.
---
Check out a brief comparison of the Discovery microscope series »
Levenhuk Discovery Micro is an entry-level biological microscope that allows you to observe transparent samples. They can be prepared slides, microworld in the water drop, or self-made slides. The microscope is small and lightweight thereby making it portable. Therefore, you can use it not only at home but you can also take it with you on a trip or to the country.
Optical system
The magnification range is from 40x to 640x, so bacteria or blood cells cannot be seen. However, this microscope will allow you to see something of animal and plant tissues, observe cells as well as examine parts of insects and tiny organisms that live in water. The microscope is equipped with three objective lenses (4x, 10x, and 40x) and a 10x–16x sliding two-position eyepiece. The head inclined at 45° makes extended observation convenient, and the sharpness is adjusted manually using the coarse focusing knobs. The microscope is easy to use, even for an inexperienced user.
Adjusting LED illumination system
The samples are placed on a stage where they can be secured with two clips. There is an LED light under the stage. It is recommended to use it in case of insufficient ambient light. Since the backlight is powered by batteries (not included), the lighting can be used even away from an outlet. The illumination brightness is adjustable. The illumination flux can also be corrected using the diaphragm disks.
Book of microworld knowledge
The microscope comes with the "Invisible World" knowledge book. This colorful book will tell young scientists about the microworld. You can read about the history of microscopy, microorganisms, and a variety of structures that can be seen under a microscope. In the book, not only interesting facts are described, but also experiments that can be implemented at home.
An important feature of the microscope: it comes with the Levenhuk Discovery Flora and Fauna set that includes 24 prepared slides with specimens.
Features:
Biological microscope with 40–640x magnification
Lower illumination with adjustable brightness
Transparent tissue sections and tiny organisms in water can be observed
Outdoor use due to battery-powered illumination
"Invisible World" knowledge book included
Great gift for a novice biologist
The kit includes:
Microscope
Objectives: 4x, 10x, 40x
WF10x–16x eyepiece
Round stage with clips
Diaphragm disk
Built-in lower LED illuminator
"Invisible World" knowledge book
Levenhuk Discovery Flora & Fauna 24 Prepared Slides Set
User manual and warranty card
Levenhuk Discovery Micro Microscope with book
{: style="border:0px; margin-bottom: -5px; width:15%;" } Discovery Channel informs, entertains and inspires its audiences around the globe about the world in all its wonder, diversity and amazement. Offering millions of people the chance to discover, and satisfy their curiosity, Discovery offers a compelling mix of stories across genres including science and technology, exploration, adventure, history and in depth behind-the-scenes glimpses at the people, places and organisations that shape and share the world we live in. We proudly present the Discovery optics series that is produced by Levenhuk and endorsed by Discovery. Check out a brief comparison of the Discovery microscope series » Levenhuk Discovery Micro is an entry-level biological microscope that allows you to observe transparent samples. They can be prepared slides, microworld in the water drop, or self-made slides. The microscope is small and lightweight thereby making it portable. Therefore, you can use it not only at home but you can also take it with you on a trip or to the country. Optical system The magnification range is from 40x to 640x, so bacteria or blood cells cannot be seen. However, this microscope will allow you to see something of animal and plant tissues, observe cells as well as examine parts of insects and tiny organisms that live in water. The microscope is equipped with three objective lenses (4x, 10x, and 40x) and a 10x–16x sliding two-position eyepiece. The head inclined at 45° makes extended observation convenient, and the sharpness is adjusted manually using the coarse focusing knobs. The microscope is easy to use, even for an inexperienced user. Adjusting LED illumination system The samples are placed on a stage where they can be secured with two clips. There is an LED light under the stage. It is recommended to use it in case of insufficient ambient light. Since the backlight is powered by batteries (not included), the lighting can be used even away from an outlet. The illumination brightness is adjustable. The illumination flux can also be corrected using the diaphragm disks. Book of microworld knowledge The microscope comes with the "Invisible World" knowledge book. This colorful book will tell young scientists about the microworld. You can read about the history of microscopy, microorganisms, and a variety of structures that can be seen under a microscope. In the book, not only interesting facts are described, but also experiments that can be implemented at home. An important feature of the microscope: it comes with the Levenhuk Discovery Flora and Fauna set that includes 24 prepared slides with specimens. Features: Biological microscope with 40–640x magnification Lower illumination with adjustable brightness Transparent tissue sections and tiny organisms in water can be observed Outdoor use due to battery-powered illumination "Invisible World" knowledge book included Great gift for a novice biologist The kit includes: Microscope Objectives: 4x, 10x, 40x WF10x–16x eyepiece Round stage with clips Diaphragm disk Built-in lower LED illuminator "Invisible World" knowledge book Levenhuk Discovery Flora & Fauna 24 Prepared Slides Set User manual and warranty card