Discovery Centi 02 Microscope with book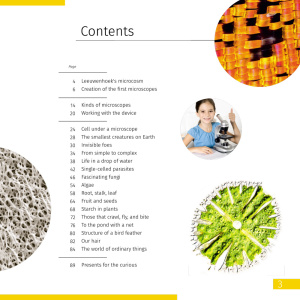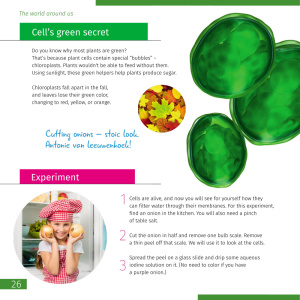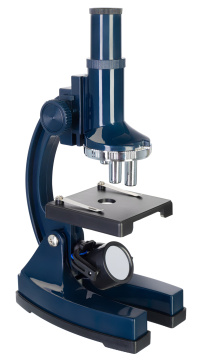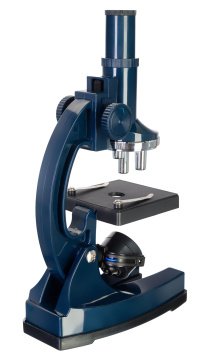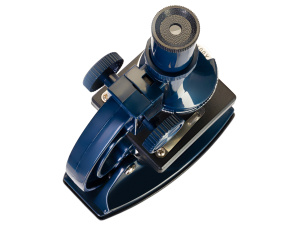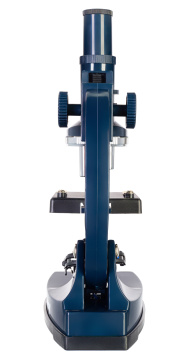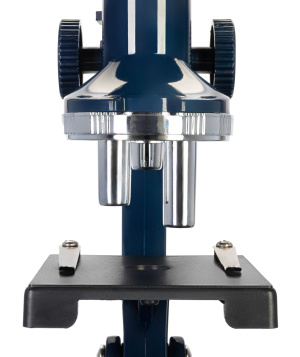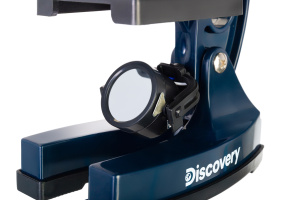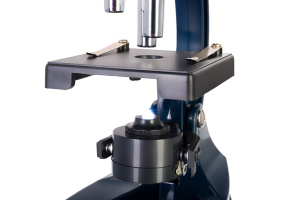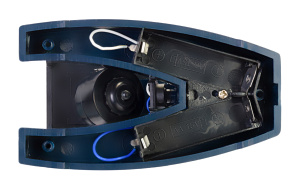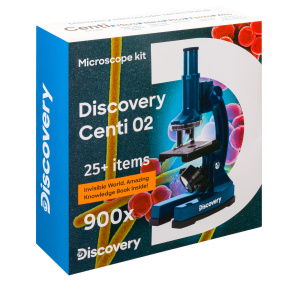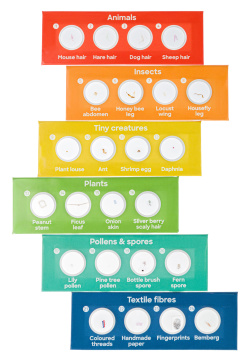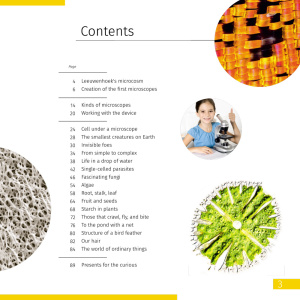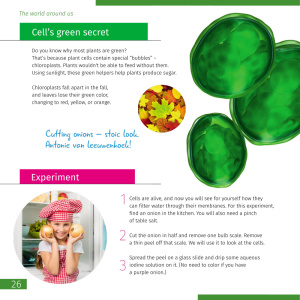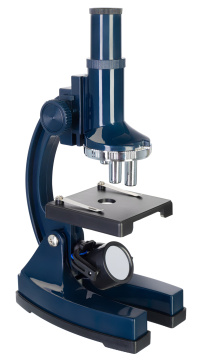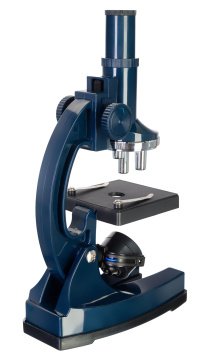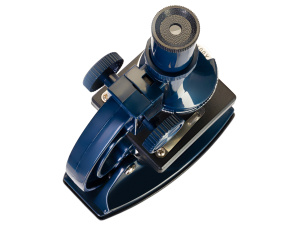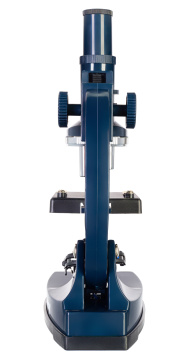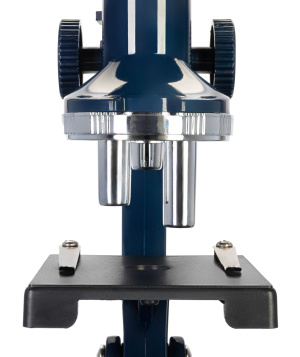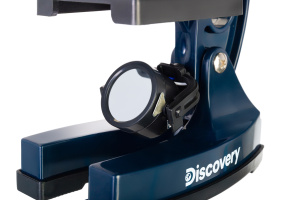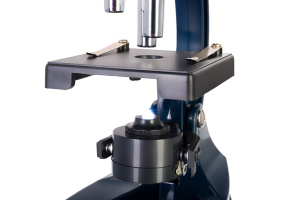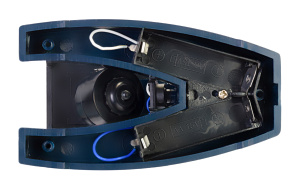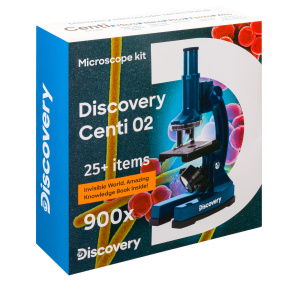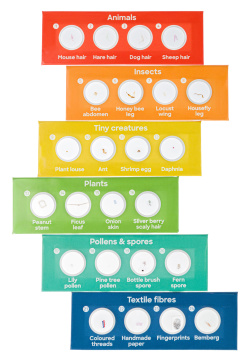 Magnification: 100x–900x. The kit includes more than 25 accessories and the
Discovery Channel informs, entertains and inspires its audiences around the globe about the world in all its wonder, diversity and amazement. Offering millions of people the chance to discover, and satisfy their curiosity, Discovery offers a compelling mix of stories across genres including science and technology, exploration, adventure, history and in depth behind-the-scenes glimpses at the people, places and organisations that shape and share the world we live in.
We proudly present the Discovery optics series that is produced by Levenhuk and endorsed by Discovery.
---
Check out a brief comparison of the Discovery microscope series »
The Discovery Centi 02 microscope is designed for users who are just beginning to learn the basics of biology and want to explore the microworld. This model is easy to use as it requires no special knowledge or skills and includes more than 25 accessories. Along with the microscope comes the "Invisible World" book of knowledge, which will be a great help on the way to science.
It is a monocular microscope with a revolver nosepiece holding three lenses. The magnification range varies from 100x to 900x. To observe a specimen, place it on a stage and secure it with specimen holders. A diaphragm disk under the microscope stage allows you to adjust the illumination of the working area. The light source is a dual illumination system. A mirror is on one side of it and an incandescent lamp is on the other side. Therefore, you can use both natural and artificial light.
In addition to the microscope, the kit includes more than 25 accessories, i.e. an experiment kit with all of the necessary tools and chemicals. The "Invisible World" knowledge book is another great accessory. This colorful textbook is written in easy-to-understand language, terms are not too complex, and it is graphically illustrated. The book describes some simple experiments that you can conduct right at home. The book also tells you about microscopes and microorganisms.
An important feature of the microscope: it comes with the Discovery Flora and Fauna set that includes 24 prepared slides with specimens.
Key features:
Entry-level monocular microscope
Magnification range: 100x–900x
Dual lower illumination system: a mirror and an incandescent lamp
More than 25 accessories, including the "Invisible World" knowledge book
An excellent choice for an introduction to science
The kit includes:
Microscope
Eyepiece
Pipette
Prepared slides (3 pcs.)
Glass slides (3 pcs.)
Cover slips (6 pcs.)
Slide labels (6 pcs.)
Fixative
Sea salt
Artemia (brine shrimp)
Shrimp hatchery
Spatula
Dissecting knife
Pestle
The "Invisible World" knowledge book
Discovery Flora & Fauna 24 Prepared Slides Set
User manual and warranty card
Discovery Centi 02 Microscope with book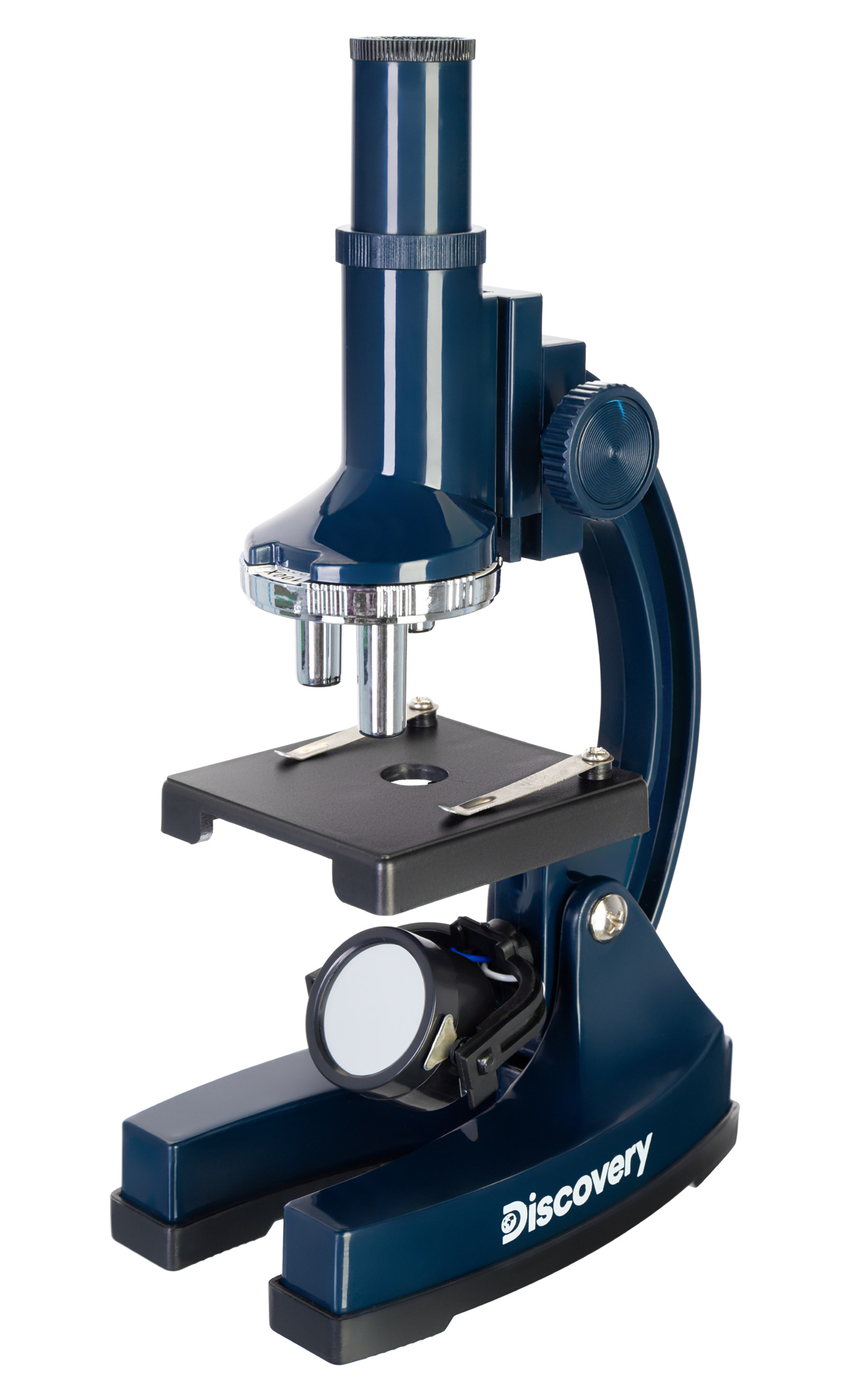 {: style="border:0px; margin-bottom: -5px; width:15%;" } Discovery Channel informs, entertains and inspires its audiences around the globe about the world in all its wonder, diversity and amazement. Offering millions of people the chance to discover, and satisfy their curiosity, Discovery offers a compelling mix of stories across genres including science and technology, exploration, adventure, history and in depth behind-the-scenes glimpses at the people, places and organisations that shape and share the world we live in. We proudly present the Discovery optics series that is produced by Levenhuk and endorsed by Discovery. Check out a brief comparison of the Discovery microscope series » The Discovery Centi 02 microscope is designed for users who are just beginning to learn the basics of biology and want to explore the microworld. This model is easy to use as it requires no special knowledge or skills and includes more than 25 accessories. Along with the microscope comes the "Invisible World" book of knowledge, which will be a great help on the way to science. It is a monocular microscope with a revolver nosepiece holding three lenses. The magnification range varies from 100x to 900x. To observe a specimen, place it on a stage and secure it with specimen holders. A diaphragm disk under the microscope stage allows you to adjust the illumination of the working area. The light source is a dual illumination system. A mirror is on one side of it and an incandescent lamp is on the other side. Therefore, you can use both natural and artificial light. In addition to the microscope, the kit includes more than 25 accessories, i.e. an experiment kit with all of the necessary tools and chemicals. The "Invisible World" knowledge book is another great accessory. This colorful textbook is written in easy-to-understand language, terms are not too complex, and it is graphically illustrated. The book describes some simple experiments that you can conduct right at home. The book also tells you about microscopes and microorganisms. An important feature of the microscope: it comes with the Discovery Flora and Fauna set that includes 24 prepared slides with specimens. Key features: Entry-level monocular microscope Magnification range: 100x–900x Dual lower illumination system: a mirror and an incandescent lamp More than 25 accessories, including the "Invisible World" knowledge book An excellent choice for an introduction to science The kit includes: Microscope Eyepiece Pipette Prepared slides (3 pcs.) Glass slides (3 pcs.) Cover slips (6 pcs.) Slide labels (6 pcs.) Fixative Sea salt Artemia (brine shrimp) Shrimp hatchery Spatula Dissecting knife Pestle The "Invisible World" knowledge book Discovery Flora & Fauna 24 Prepared Slides Set User manual and warranty card