Bresser Biolux Touch LCD 40–1400x Digital Microscope - Exhibition Item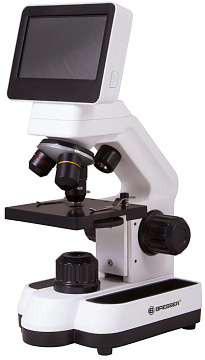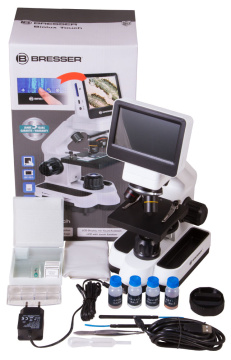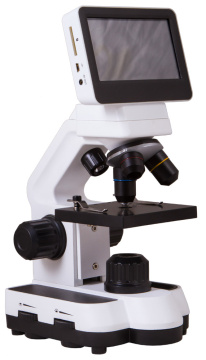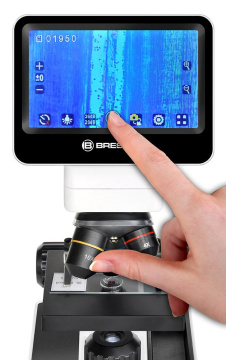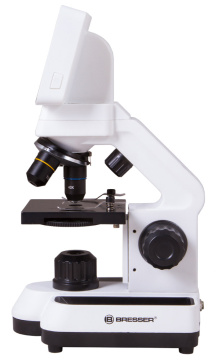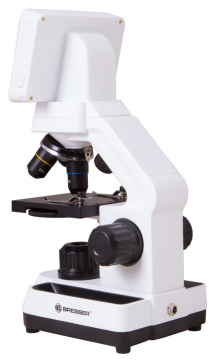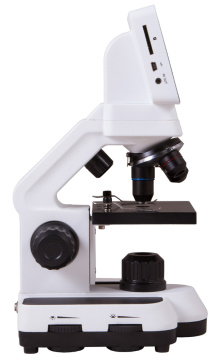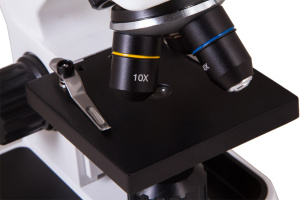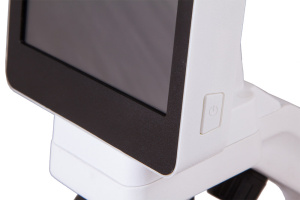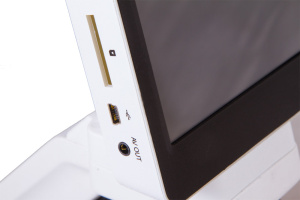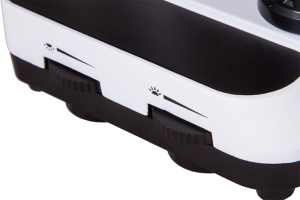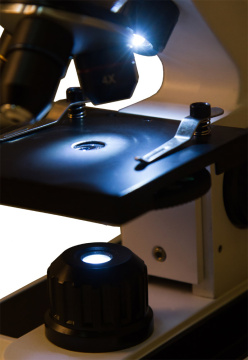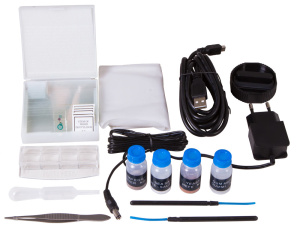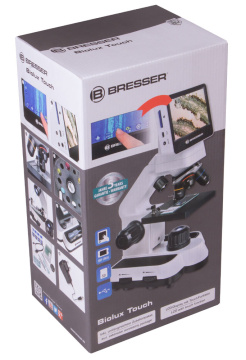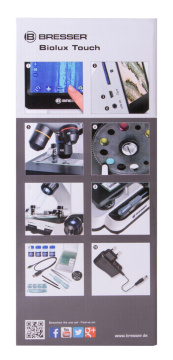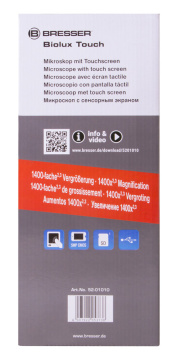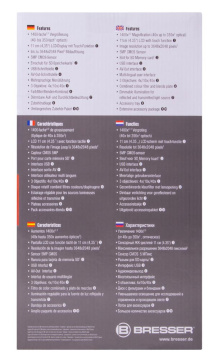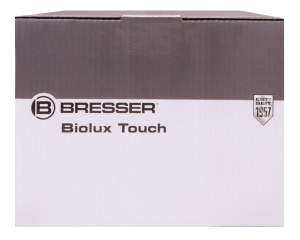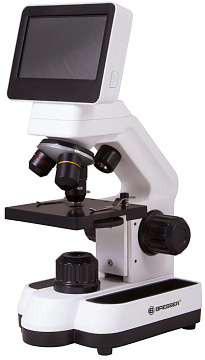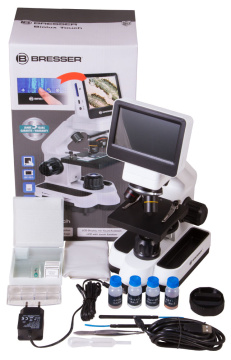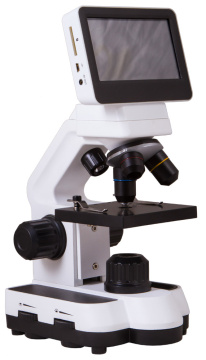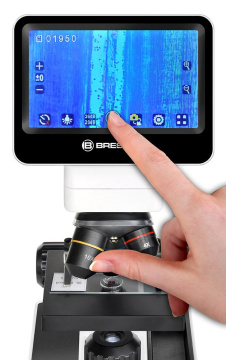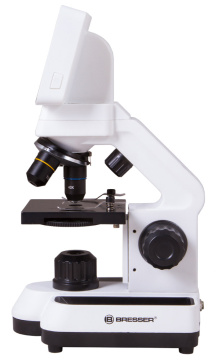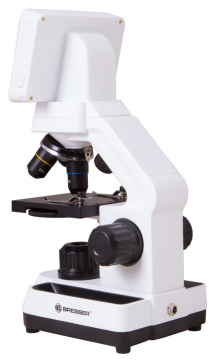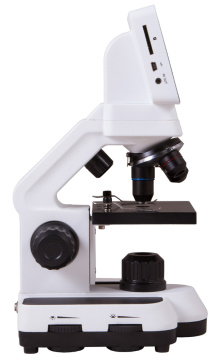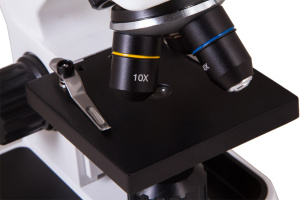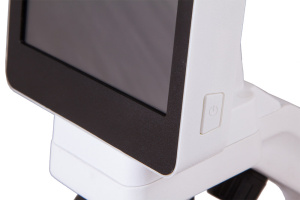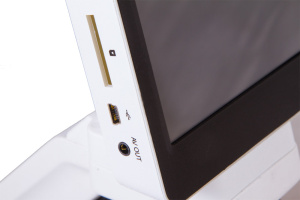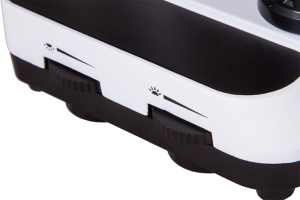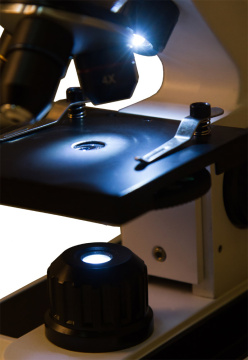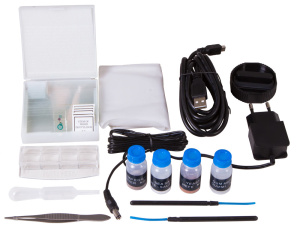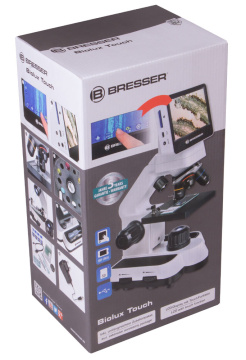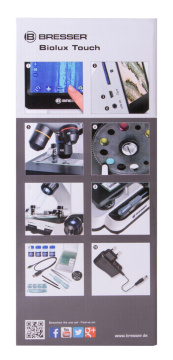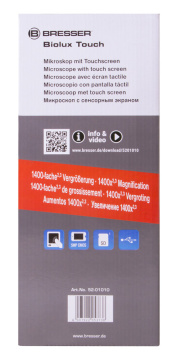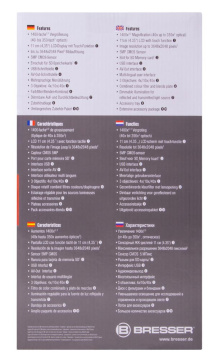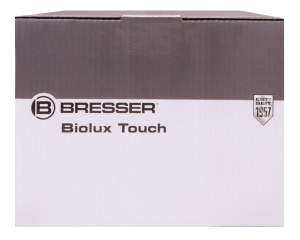 LCD touch screen. Magnification: 40–350x. Digital zoom: 1400x. LED illumination
Special price! Further discounts or special offers cannot be applied in this case.
Exhibition copy. The purchased item cannot be returned or exchanged.
Open Box item. A new, unused item with absolutely no signs of use. The item is missing its original packaging or the packaging is damaged.
Otherwise, the product is fully functional.
Exhibition copies cannot be exchanged or returned for a refund.
---
The Bresser Biolux Touch microscope with LCD touch screen is a digital model with wide application. The upper and lower LED illumination makes it possible to observe objects under reflected and transmitted light. The images are displayed on the large LCD screen with a magnification of up to 1400x. The microscope is perfect for work in groups as well as for teaching, as it's very convenient for several people to observe objects on the screen at the same time. The observation results are saved on an SD memory card, and can be transferred to a PC. The touch screen allows for easy photo and video capture, as well as for adjusting the custom settings such as magnification or image sharpness with the onscreen touch menu. The kit includes a massive set of accessories: prepared and blank slides, shrimp hatchery, flasks with yeast, gum media, etc. It's easy to start exploring the microworld right out of the box with this microscope.
To view the observed objects, an SD memory card must be inserted into the card slot. You can transfer the observation results to a PC using a USB cable, or read the memory card with a card reader.
Features
Max Magnification 1400x (40 to 350x optical)
LCD color touch screen 11 cm (4.3")
Up to 3648x2048 pixels image resolution
5MP CMOS sensor
Rotatable head with 3 high-quality objectives (4x / 10x / 40x)
LED illumination for reflected and transmitted light (230V)
Dimmer to switch illumination between transmitted and reflected light
USB port
USB cable
Slot for SD memory card
SD card reader
AV output
Menu guide in German, English, Chinese, Dutch, Spanish, French
Extensive accessory package
The kit includes:
LCD touch screen microscope
Objectives: 4x, 10x, 40x
Pinhole diaphragm disk with 6 color filters
Power cord (EU)
Microscope kit (dissecting needle, pipette, tweezers, microtome, shrimp hatchery)
Flasks with shrimp broth, yeast, gum media, sea salt, shrimp eggs
Box with 5 prepared slides, 10 blank slides and 10 cover glasses
Software CD-ROM
System requirements:
SD / SDHC memory card up to 32 GB
PC with 2 GHz processor
Windows Vista (32 / 64bit) with Service Pack 2 or Windows 7 (32 / 64bit) with Service Pack 1
.NET Framework 4.0
at least 1 GB (64-bit systems = 2 GB) of RAM
at least 4 GB of hard disk space
USB port
CD / DVD / BD
Bresser Biolux Touch LCD 40–1400x Digital Microscope - Exhibition Item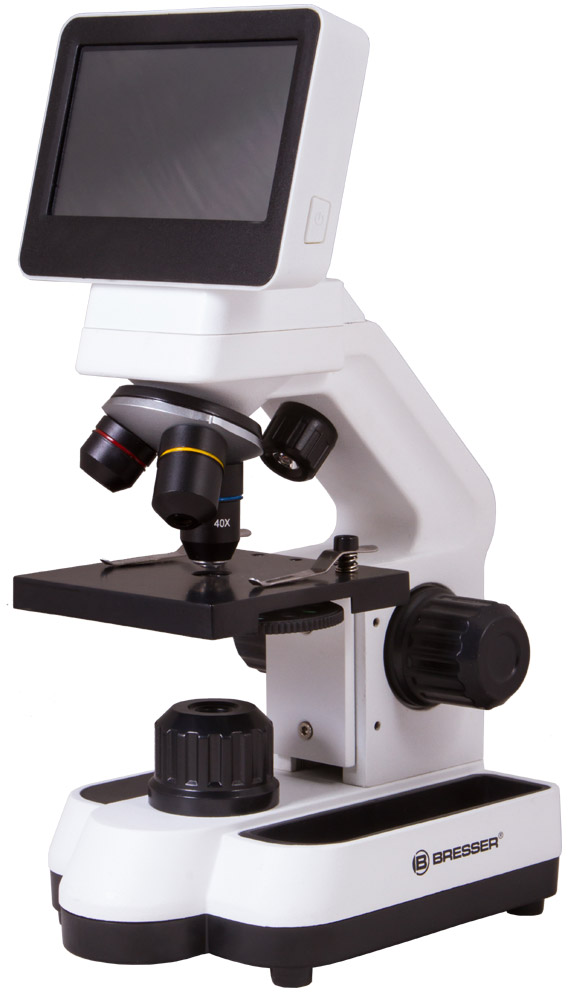 Special price! Further discounts or special offers cannot be applied in this case. Exhibition copy. The purchased item cannot be returned or exchanged. Open Box item. A new, unused item with absolutely no signs of use. The item is missing its original packaging or the packaging is damaged.Otherwise, the product is fully functional. Exhibition copies cannot be exchanged or returned for a refund. The Bresser Biolux Touch microscope with LCD touch screen is a digital model with wide application. The upper and lower LED illumination makes it possible to observe objects under reflected and transmitted light. The images are displayed on the large LCD screen with a magnification of up to 1400x. The microscope is perfect for work in groups as well as for teaching, as it's very convenient for several people to observe objects on the screen at the same time. The observation results are saved on an SD memory card, and can be transferred to a PC. The touch screen allows for easy photo and video capture, as well as for adjusting the custom settings such as magnification or image sharpness with the onscreen touch menu. The kit includes a massive set of accessories: prepared and blank slides, shrimp hatchery, flasks with yeast, gum media, etc. It's easy to start exploring the microworld right out of the box with this microscope. To view the observed objects, an SD memory card must be inserted into the card slot. You can transfer the observation results to a PC using a USB cable, or read the memory card with a card reader. Features Max Magnification 1400x (40 to 350x optical) LCD color touch screen 11 cm (4.3") Up to 3648x2048 pixels image resolution 5MP CMOS sensor Rotatable head with 3 high-quality objectives (4x / 10x / 40x) LED illumination for reflected and transmitted light (230V) Dimmer to switch illumination between transmitted and reflected light USB port USB cable Slot for SD memory card SD card reader AV output Menu guide in German, English, Chinese, Dutch, Spanish, French Extensive accessory package The kit includes: LCD touch screen microscope Objectives: 4x, 10x, 40x Pinhole diaphragm disk with 6 color filters Power cord (EU) Microscope kit (dissecting needle, pipette, tweezers, microtome, shrimp hatchery) Flasks with shrimp broth, yeast, gum media, sea salt, shrimp eggs Box with 5 prepared slides, 10 blank slides and 10 cover glasses Software CD-ROM System requirements: SD / SDHC memory card up to 32 GB PC with 2 GHz processor Windows Vista (32 / 64bit) with Service Pack 2 or Windows 7 (32 / 64bit) with Service Pack 1 .NET Framework 4.0 at least 1 GB (64-bit systems = 2 GB) of RAM at least 4 GB of hard disk space USB port CD / DVD / BD