Omegon Hunter 12x56 Binoculars
Roof prisms. Magnification: 12x. Objective lens diameter: 56mm
Omegon Hunter, a diamond in the world of binoculars - enjoy its brilliant facets
Omegon 12x56 binoculars are a powerful instrument for hunting, but are also suitable for nature watching and astronomy. One of their most important features is their excellent value for money. Watch shy deer in a forest thicket or turn your gaze up into the starry night sky. The possibilities are as endless as nature itself.
With a lens aperture of 56mm, they collect 64 times more light than the naked eye alone and so provide an extremely bright image. That makes these binoculars perfect for use in twilight or adverse lighting conditions.
These binoculars have outstanding optical and mechanical features. They provide both an unusually wide field of view and excellent definition, remaining sharp right up to the edge of the field of view. A special multi-coating prevents unwanted reflections and increases contrast.
Omegon 12x56s are very comfortable to hold. Focusing is by means of a smoothly operating central focuser and dioptre adjuster. Wet weather or rain will not affect your binoculars; they are waterproof and nitrogen-filled.
The advantages in a nutshell:
Good all-rounders
Compact and suitable for trips
16mm eye relief for spectacle wearers
Panoramic: very wide field of view
Adjustable eyecups
Extremely durable: particularly shockproof
BaK4 prisms
Carrying case included
Omegon Hunter 12x56 Binoculars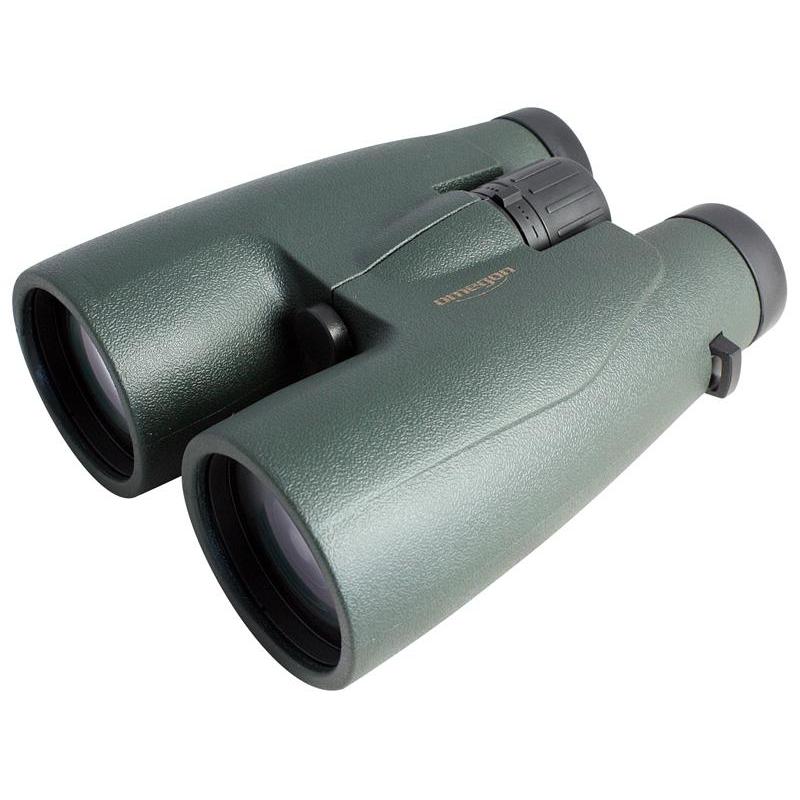 Omegon Hunter, a diamond in the world of binoculars - enjoy its brilliant facets Omegon 12x56 binoculars are a powerful instrument for hunting, but are also suitable for nature watching and astronomy. One of their most important features is their excellent value for money. Watch shy deer in a forest thicket or turn your gaze up into the starry night sky. The possibilities are as endless as nature itself. With a lens aperture of 56mm, they collect 64 times more light than the naked eye alone and so provide an extremely bright image. That makes these binoculars perfect for use in twilight or adverse lighting conditions. These binoculars have outstanding optical and mechanical features. They provide both an unusually wide field of view and excellent definition, remaining sharp right up to the edge of the field of view. A special multi-coating prevents unwanted reflections and increases contrast. Omegon 12x56s are very comfortable to hold. Focusing is by means of a smoothly operating central focuser and dioptre adjuster. Wet weather or rain will not affect your binoculars; they are waterproof and nitrogen-filled. The advantages in a nutshell: Good all-rounders Compact and suitable for trips 16mm eye relief for spectacle wearers Panoramic: very wide field of view Adjustable eyecups Extremely durable: particularly shockproof BaK4 prisms Carrying case included