Levenhuk Travel 8x40 Binoculars
Wide-angle. Porro prisms. Magnification: 8x. Objective lens diameter: 40mm
The Levenhuk Travel 8x40 binoculars – an optical device in a durable aluminum body. It will be your reliable companion for hunting and fishing, exploring an area on a hike, and traveling. You can explore your surroundings at 8x magnification. One of the main advantages of binoculars is their wide field of view. This is a great feature for observing moving objects whether they are people, animals, or vehicles.
The material of Levenhuk Travel 8x40 optics is the high-quality fully coated BK-7 glass, the optical scheme is based on Porro prisms. Therefore, the picture delivers clarity, optimal contrast, and sharpness. You can focus on objects from a distance of 6 meters (20 feet) and adjust sharpness quickly and easily with its central focusing. It is possible to fold down the eyecups and adjust the diopters.
Binoculars can be mounted on a standard tripod (an adapter sold separately).
Key features:
Field Porro binoculars for hunting and more
Fully coated optics with BK-7 glass
Its rubberized aluminum body protects the optics and prevents the binoculars from slipping out of your hands
You can adjust the diopters and wear glasses with binoculars
There is a convenient focusing central wheel
The kit includes:
Binoculars
Pouch
Strap
Objective lens protective caps
Cleaning wipe
User manual and warranty card
Levenhuk Travel 8x40 Binoculars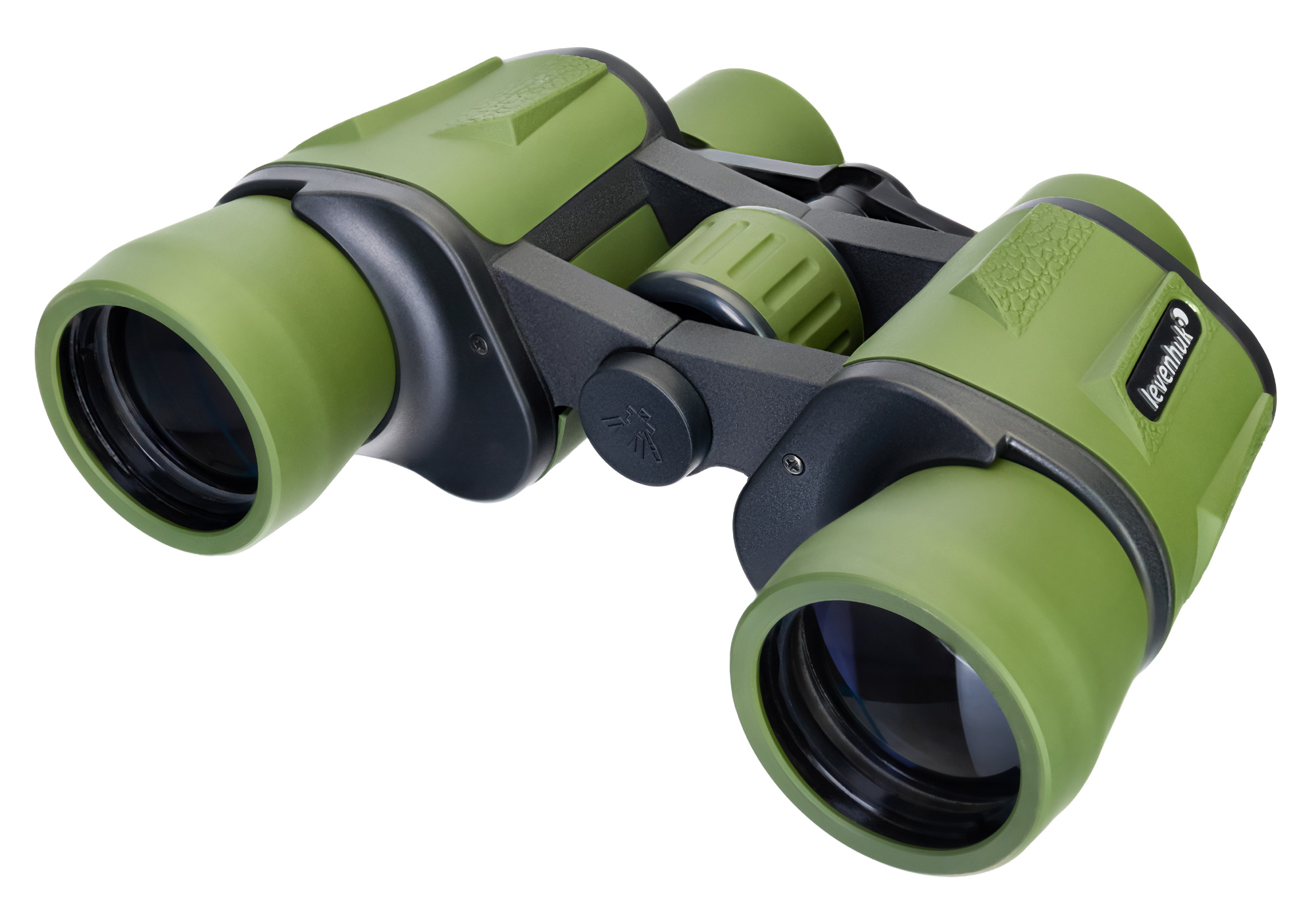 The Levenhuk Travel 8x40 binoculars – an optical device in a durable aluminum body. It will be your reliable companion for hunting and fishing, exploring an area on a hike, and traveling. You can explore your surroundings at 8x magnification. One of the main advantages of binoculars is their wide field of view. This is a great feature for observing moving objects whether they are people, animals, or vehicles. The material of Levenhuk Travel 8x40 optics is the high-quality fully coated BK-7 glass, the optical scheme is based on Porro prisms. Therefore, the picture delivers clarity, optimal contrast, and sharpness. You can focus on objects from a distance of 6 meters (20 feet) and adjust sharpness quickly and easily with its central focusing. It is possible to fold down the eyecups and adjust the diopters. Binoculars can be mounted on a standard tripod (an adapter sold separately). Key features: Field Porro binoculars for hunting and more Fully coated optics with BK-7 glass Its rubberized aluminum body protects the optics and prevents the binoculars from slipping out of your hands You can adjust the diopters and wear glasses with binoculars There is a convenient focusing central wheel The kit includes: Binoculars Pouch Strap Objective lens protective caps Cleaning wipe User manual and warranty card