Levenhuk Discovery Field 8x42 Binoculars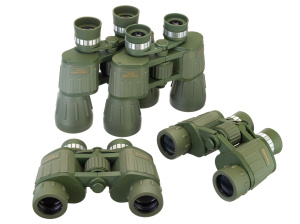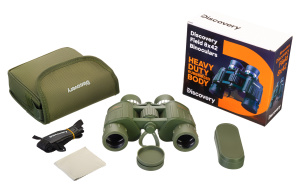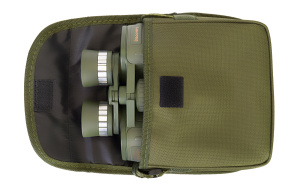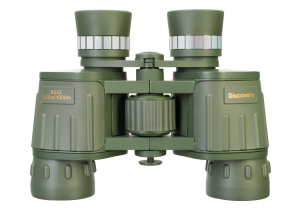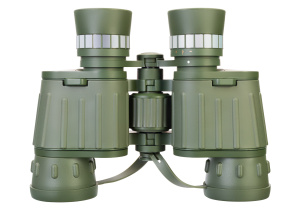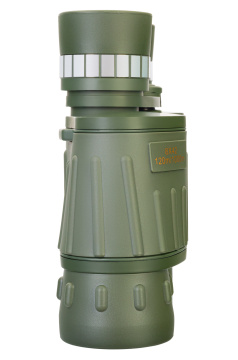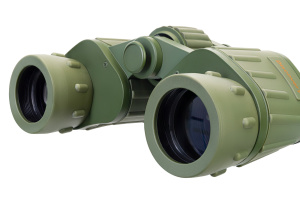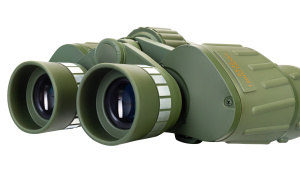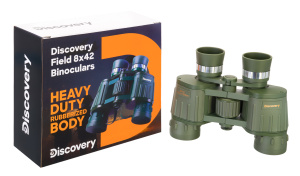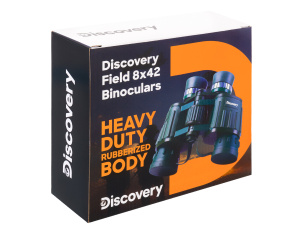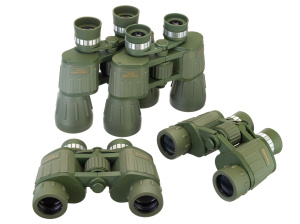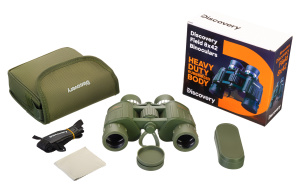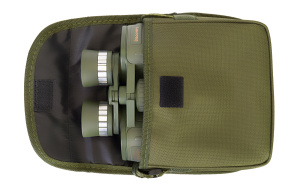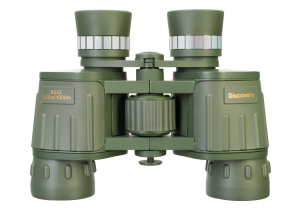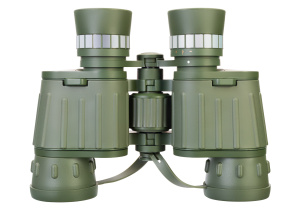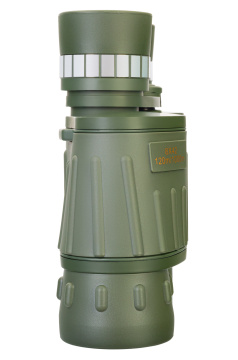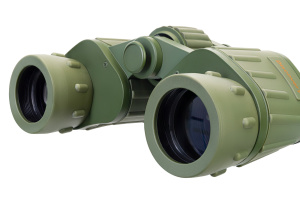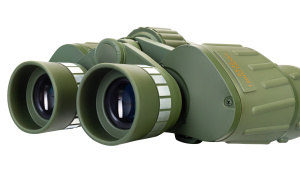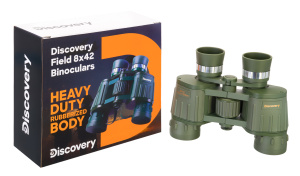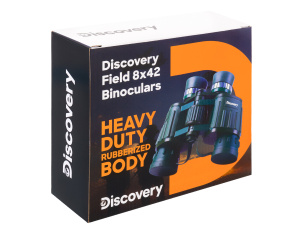 Water-resistant. Porro prisms. Magnification: 8x. Objective lens diameter: 42mm
Discovery Channel informs, entertains and inspires its audiences around the globe about the world in all its wonder, diversity and amazement. Offering millions of people the chance to discover, and satisfy their curiosity, Discovery offers a compelling mix of stories across genres including science and technology, exploration, adventure, history and in depth behind-the-scenes glimpses at the people, places and organisations that shape and share the world we live in.
We proudly present the Discovery optics series that is produced by Levenhuk and endorsed by Discovery.
---
The Levenhuk Discovery Field 8x42 binoculars are a great choice for hunters, hikers, campers, and expeditions. These binoculars have the widest field of view in their lineup, allowing you to comfortably observe the surroundings, find directions and solve other challenges in the terrain. The optics based on full-size Porro prisms offer the 8x magnification that you can enjoy bright, high contrast, and true-to-life images thanks to the multi-coated lenses made of BK-7 glass.
The optics and mechanics of the Levenhuk Discovery Field 8x42 are both water-resistant and dustproof due to their rubberized bodies. The anti-slip surface texture prevents the binoculars from slipping off in your hands. Made of plastic body guarantees that this model is lighter than the other heavyweight binoculars in the field and will be a better companion for long-distance walks. The focus adjusts with a central barrel. The diopter adjustment option and a threaded tripod adapter are also available.
Key features:
Field binoculars with the widest field of view in the Field lineup
Porro prism optics: BK-7 multi-coated glass
Rubberized body with a non-slip surface; water-resistant
Easy-to-use relief central focus barrel
Diopter adjustment, mountable on a tripod
The kit includes:
Binoculars
Pouch
Strap
Protective caps
User manual and warranty card
Levenhuk Discovery Field 8x42 Binoculars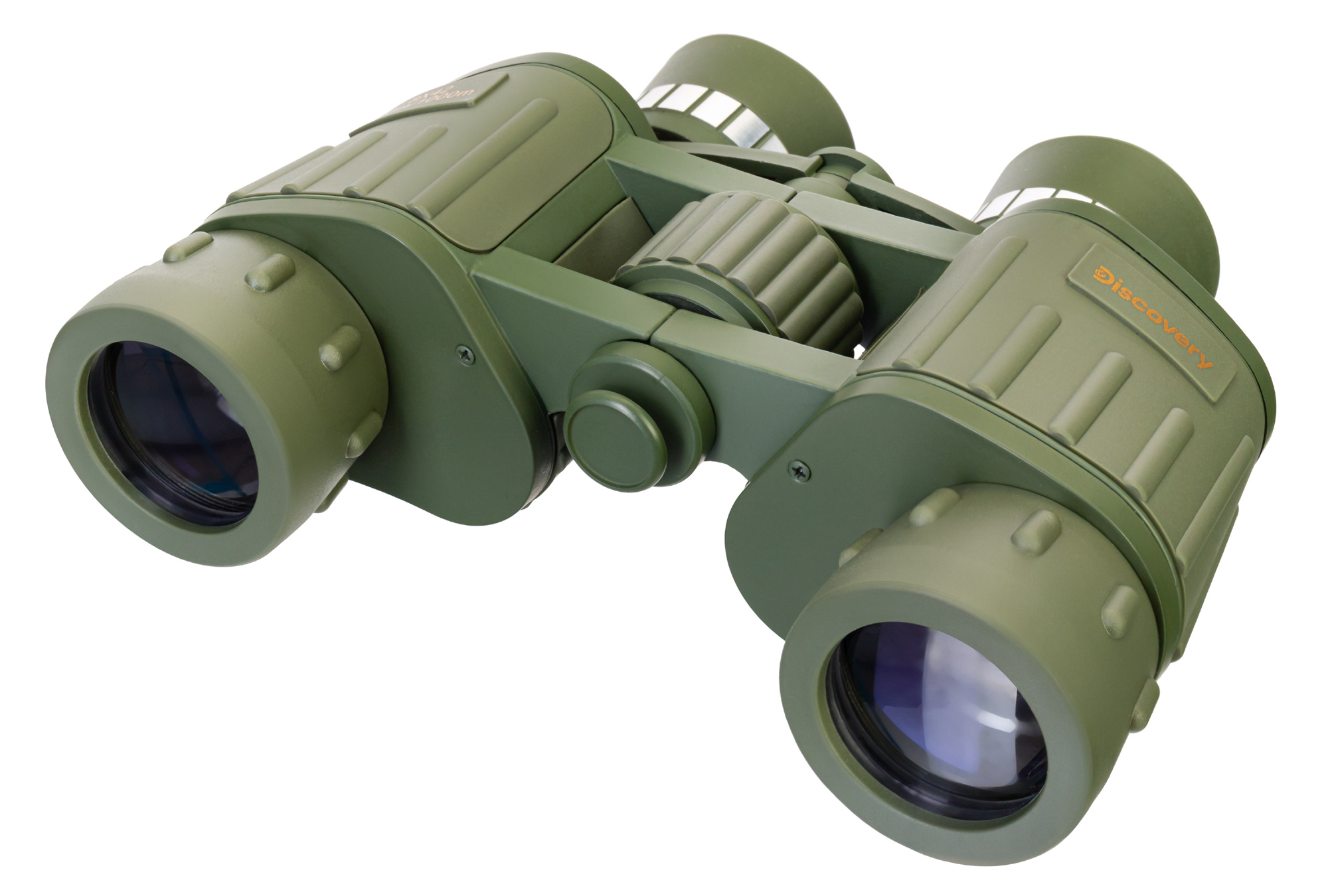 {: style="border:0px; margin-bottom: -5px; width:15%;" } Discovery Channel informs, entertains and inspires its audiences around the globe about the world in all its wonder, diversity and amazement. Offering millions of people the chance to discover, and satisfy their curiosity, Discovery offers a compelling mix of stories across genres including science and technology, exploration, adventure, history and in depth behind-the-scenes glimpses at the people, places and organisations that shape and share the world we live in. We proudly present the Discovery optics series that is produced by Levenhuk and endorsed by Discovery. The Levenhuk Discovery Field 8x42 binoculars are a great choice for hunters, hikers, campers, and expeditions. These binoculars have the widest field of view in their lineup, allowing you to comfortably observe the surroundings, find directions and solve other challenges in the terrain. The optics based on full-size Porro prisms offer the 8x magnification that you can enjoy bright, high contrast, and true-to-life images thanks to the multi-coated lenses made of BK-7 glass. The optics and mechanics of the Levenhuk Discovery Field 8x42 are both water-resistant and dustproof due to their rubberized bodies. The anti-slip surface texture prevents the binoculars from slipping off in your hands. Made of plastic body guarantees that this model is lighter than the other heavyweight binoculars in the field and will be a better companion for long-distance walks. The focus adjusts with a central barrel. The diopter adjustment option and a threaded tripod adapter are also available. Key features: Field binoculars with the widest field of view in the Field lineup Porro prism optics: BK-7 multi-coated glass Rubberized body with a non-slip surface; water-resistant Easy-to-use relief central focus barrel Diopter adjustment, mountable on a tripod The kit includes: Binoculars Pouch Strap Protective caps User manual and warranty card