Levenhuk Discovery Range 60 Spotting Scope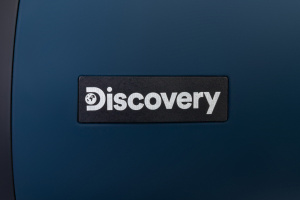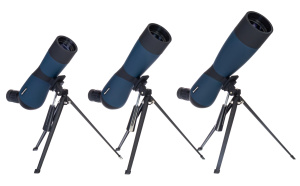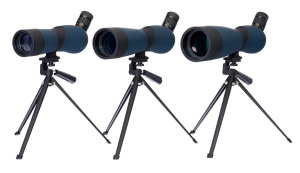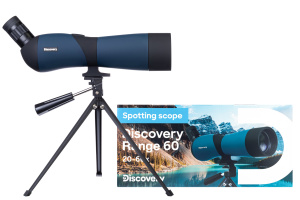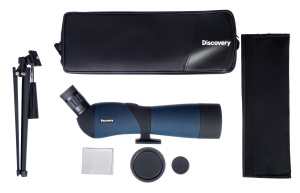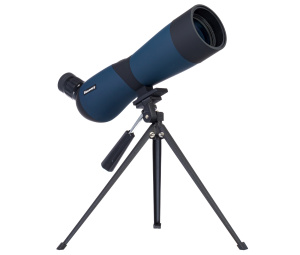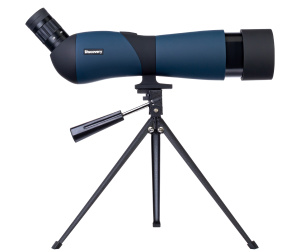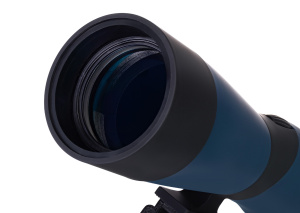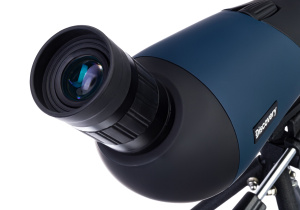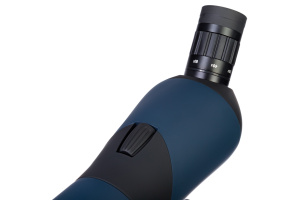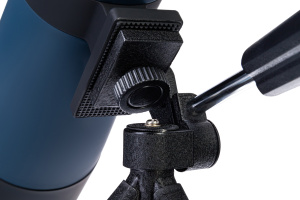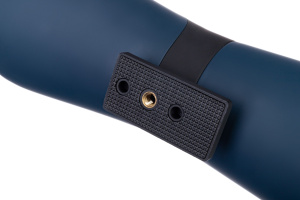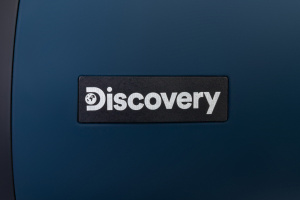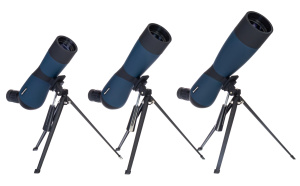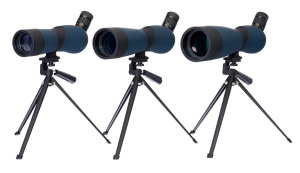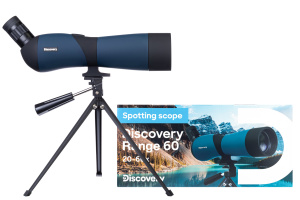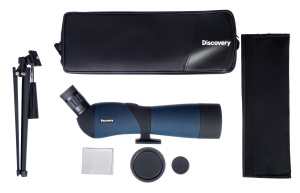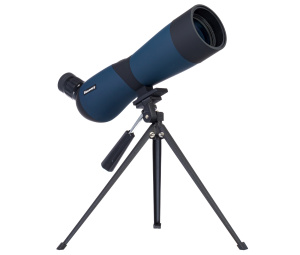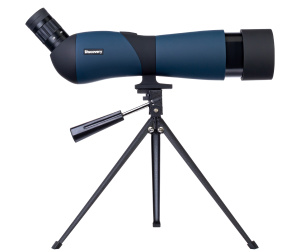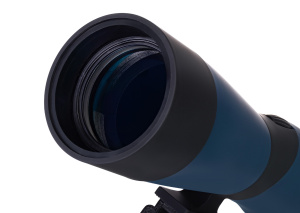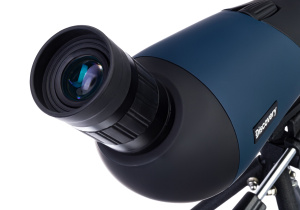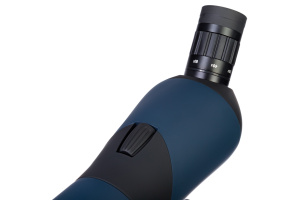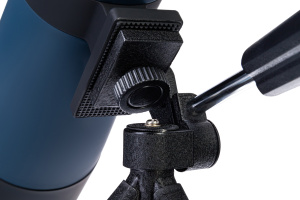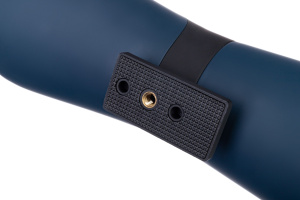 An angled eyepiece. Magnification: 20–60x. Objective lens diameter: 60mm
Discovery Channel informs, entertains and inspires its audiences around the globe about the world in all its wonder, diversity and amazement. Offering millions of people the chance to discover, and satisfy their curiosity, Discovery offers a compelling mix of stories across genres including science and technology, exploration, adventure, history and in depth behind-the-scenes glimpses at the people, places and organisations that shape and share the world we live in.
We proudly present the Discovery optics series that is produced by Levenhuk and endorsed by Discovery.
---
The Levenhuk Discovery Range 60 small spotting scope is an excellent assistant for wildlife exploration. The spotting scope is convenient to take on a long journey or hike, as it is rather convenient. The kit includes a case for storing and transporting the instrument and metal tripod that enables installing the spotting scope on almost any surface. The tripod is necessary for observing at high magnification as it minimizes image trembling. You can regulate the tripod with a convenient control knob.
The optical elements are made of BK-7 glass. The lenses have multiple layers of anti-reflective coating that improves the image brightness over the entire field of view. The magnification of the spotting scope is variable from 20x to 60x, this makes it possible to conveniently view very distant objects as well as extended areas.
The large eye relief allows observation with glasses. A diopter adjustment on the eyepiece is available so that you can observe the sharp image even is your sight is not quite perfect. You can also install a smartphone adapter on Levenhuk Discovery Range 60.
Features:
Small, lightweight, with variable magnification from 20x to 60x
Fully multi-coated BK-7 optics
Large eye relief – adapted for use with glasses
Small tripod included – convenient for observing at high magnification
Case for storage and transportation included
The kit includes:
Spotting scope
Metal tabletop tripod
Eyepiece and objective lens protective caps
Cleaning wipe
Case for storage and transportation
User manual and warranty card
Levenhuk Discovery Range 60 Spotting Scope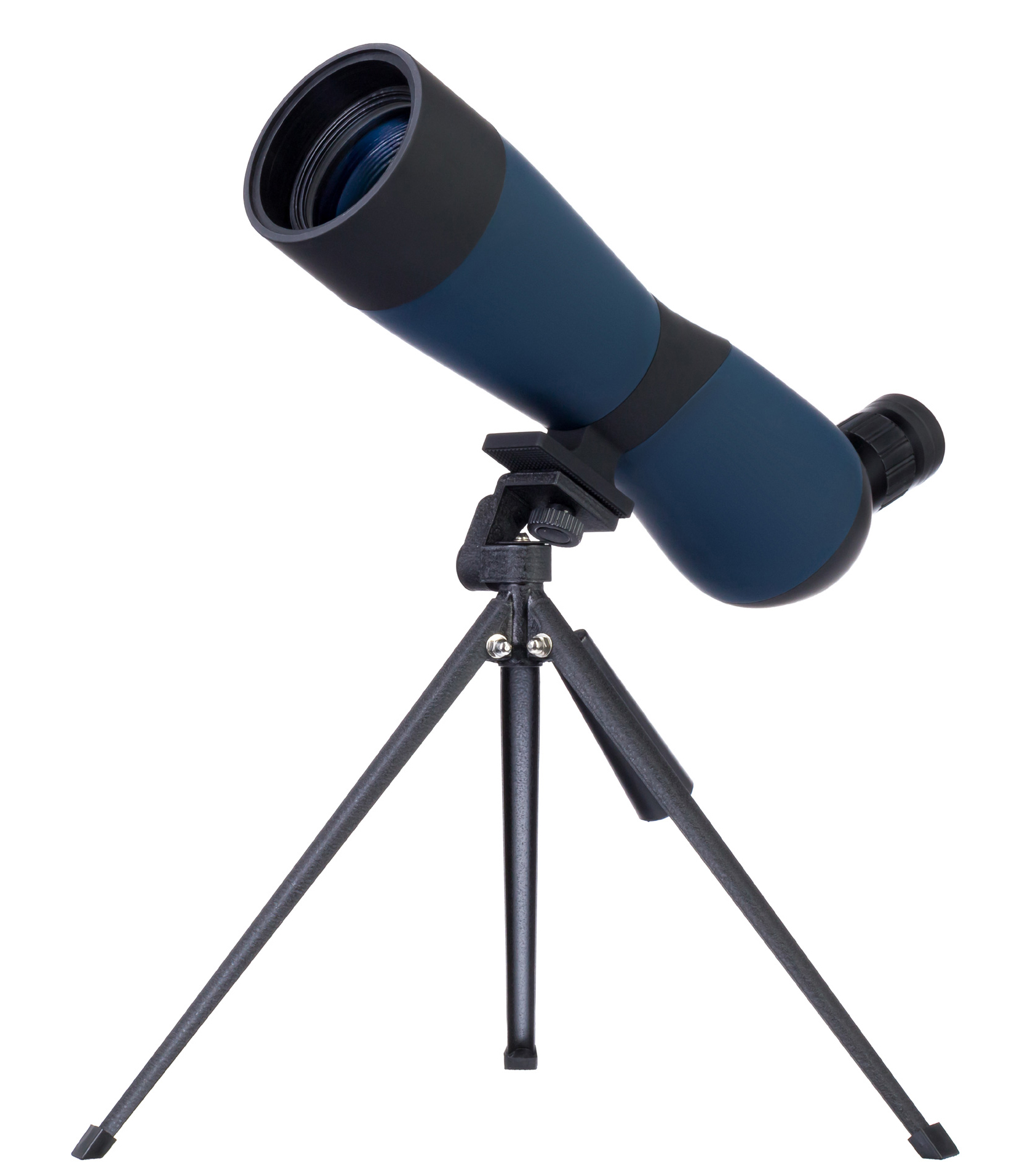 {: style="border:0px; margin-bottom: -5px; width:15%;" } Discovery Channel informs, entertains and inspires its audiences around the globe about the world in all its wonder, diversity and amazement. Offering millions of people the chance to discover, and satisfy their curiosity, Discovery offers a compelling mix of stories across genres including science and technology, exploration, adventure, history and in depth behind-the-scenes glimpses at the people, places and organisations that shape and share the world we live in. We proudly present the Discovery optics series that is produced by Levenhuk and endorsed by Discovery. The Levenhuk Discovery Range 60 small spotting scope is an excellent assistant for wildlife exploration. The spotting scope is convenient to take on a long journey or hike, as it is rather convenient. The kit includes a case for storing and transporting the instrument and metal tripod that enables installing the spotting scope on almost any surface. The tripod is necessary for observing at high magnification as it minimizes image trembling. You can regulate the tripod with a convenient control knob. The optical elements are made of BK-7 glass. The lenses have multiple layers of anti-reflective coating that improves the image brightness over the entire field of view. The magnification of the spotting scope is variable from 20x to 60x, this makes it possible to conveniently view very distant objects as well as extended areas. The large eye relief allows observation with glasses. A diopter adjustment on the eyepiece is available so that you can observe the sharp image even is your sight is not quite perfect. You can also install a smartphone adapter on Levenhuk Discovery Range 60. Features: Small, lightweight, with variable magnification from 20x to 60x Fully multi-coated BK-7 optics Large eye relief – adapted for use with glasses Small tripod included – convenient for observing at high magnification Case for storage and transportation included The kit includes: Spotting scope Metal tabletop tripod Eyepiece and objective lens protective caps Cleaning wipe Case for storage and transportation User manual and warranty card