Levenhuk Halo 13X PLUS Digital Night Vision Monocular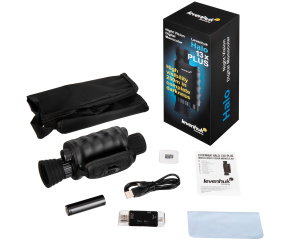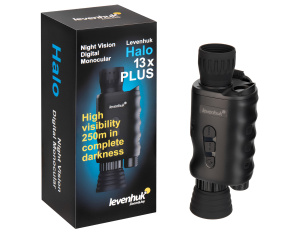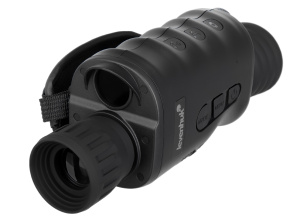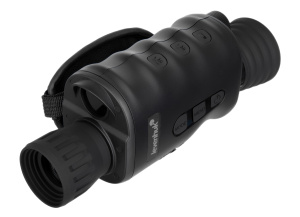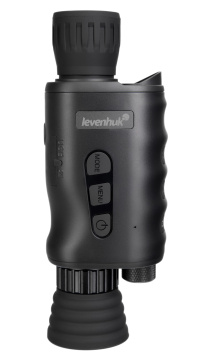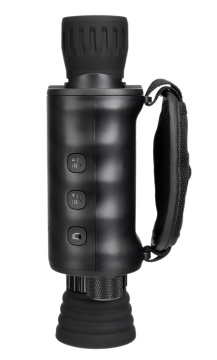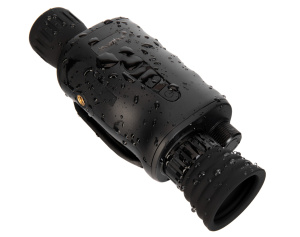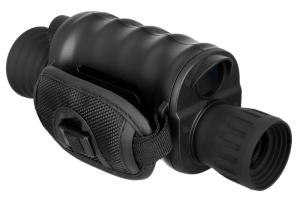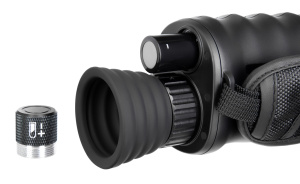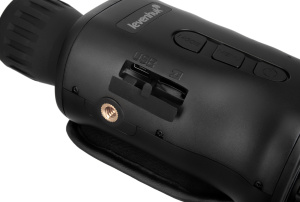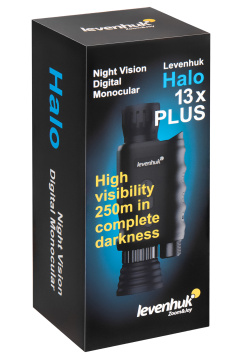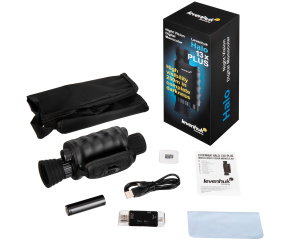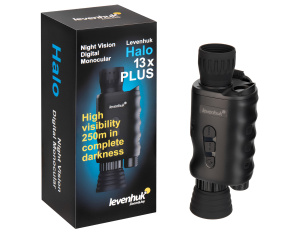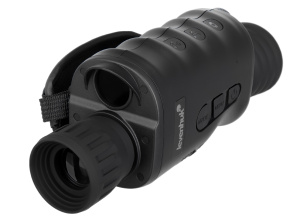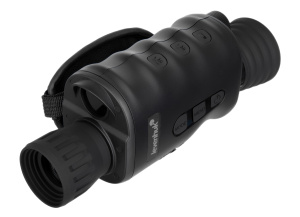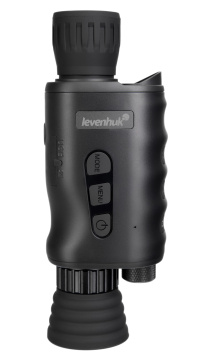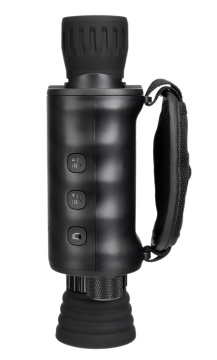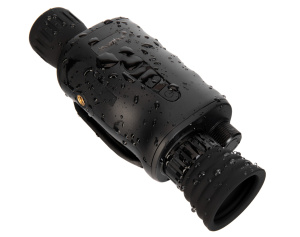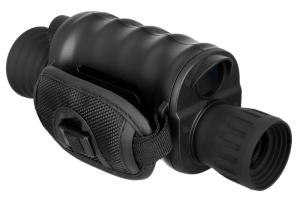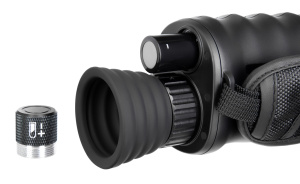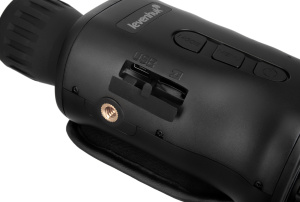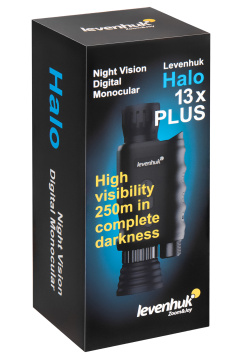 For day and night observation. With a recorder. Magnification: 1–8x (digital). Objective lens diameter: 29mm
The Levenhuk Halo 13X PLUS Digital Night Vision Monocular is a day-night observation device. Both during the day and at night, it delivers high-quality sharp images that can be magnified by a digital zoom (1–8x). The optics collect a lot of light and that improves the definition and saturation of a color image during the day. It is a perfect choice for hunting, spotting, traveling, and orienteering.
Focus at about an arm's length
The Levenhuk Halo 13X PLUS allows you to conduct observations at any distance during the day and up to 250m (820ft) at night. One of the many advantages is its shorter close focus distance. Now, you can focus on an object at a distance of 0.5m (1.6ft). This is very handy if you need to check the map when driving at night or other nearby targets. The IR illumination of the device has 7 brightness levels for a comfortable viewing experience in all lighting conditions. The optics are made of silicon dioxide fully coated glass, providing a bright, high-contrast, and sharp image that captures every detail. The device can produce a color image, a black and white image, a bright green image, or an image with a color film effect. However, the color image is not available when night mode is on.
Capturing high-quality photos and videos
The night vision monocular can take photos and videos that can be viewed directly on the screen or transferred to a PC via USB. The footage is stored on the 32GB memory card (included). The maximum photo resolution is 2048x1536pix. The video is recorded at 30 fps and is smooth and sharp. As for the video file resolution, it has a maximum of 1920x1080pix. To achieve the best video quality, you can mount a monocular on a tripod (standard 1/4" socket).
Solid performance and long battery life on a single charge
The ergonomic Levenhuk Halo 13X PLUS monocular is made of lightweight but durable plastic and fits comfortably in your hands. The device is both dust- and splash-proof, which means it is designed for bad weather and field testing. The device is powered by a rechargeable battery. In comparison with the previous model, with the IR illumination switched on, the continuous operating time on a single charge is longer (up to 7.5 hours). There is an auto-off function, which can be activated not only in 3, 5 or 10 minutes of inactivity but almost immediately in a minute. It helps to save battery power significantly.
Please note: IR illumination (infrared radiation) can be detected by photo and video cameras as well as other similar electronic devices during operation.
Key features:
Night vision monocular with a digital converter
Detection range in darkness: up to 250m (820ft), IR LED illumination
Fully coated optics and a color CMOS sensor produce high-quality images
Built-in video recorder, high-quality photos and videos
The advantages of the PLUS model: longer operating time of the IR illumination
Close focus is 50cm (1.6ft)
Moisture-proof body with a tripod mount
The kit includes:
Night vision device
USB cable
MicroSD 32GB
Card reader
Strap
User manual and warranty card
Levenhuk Halo 13X PLUS Digital Night Vision Monocular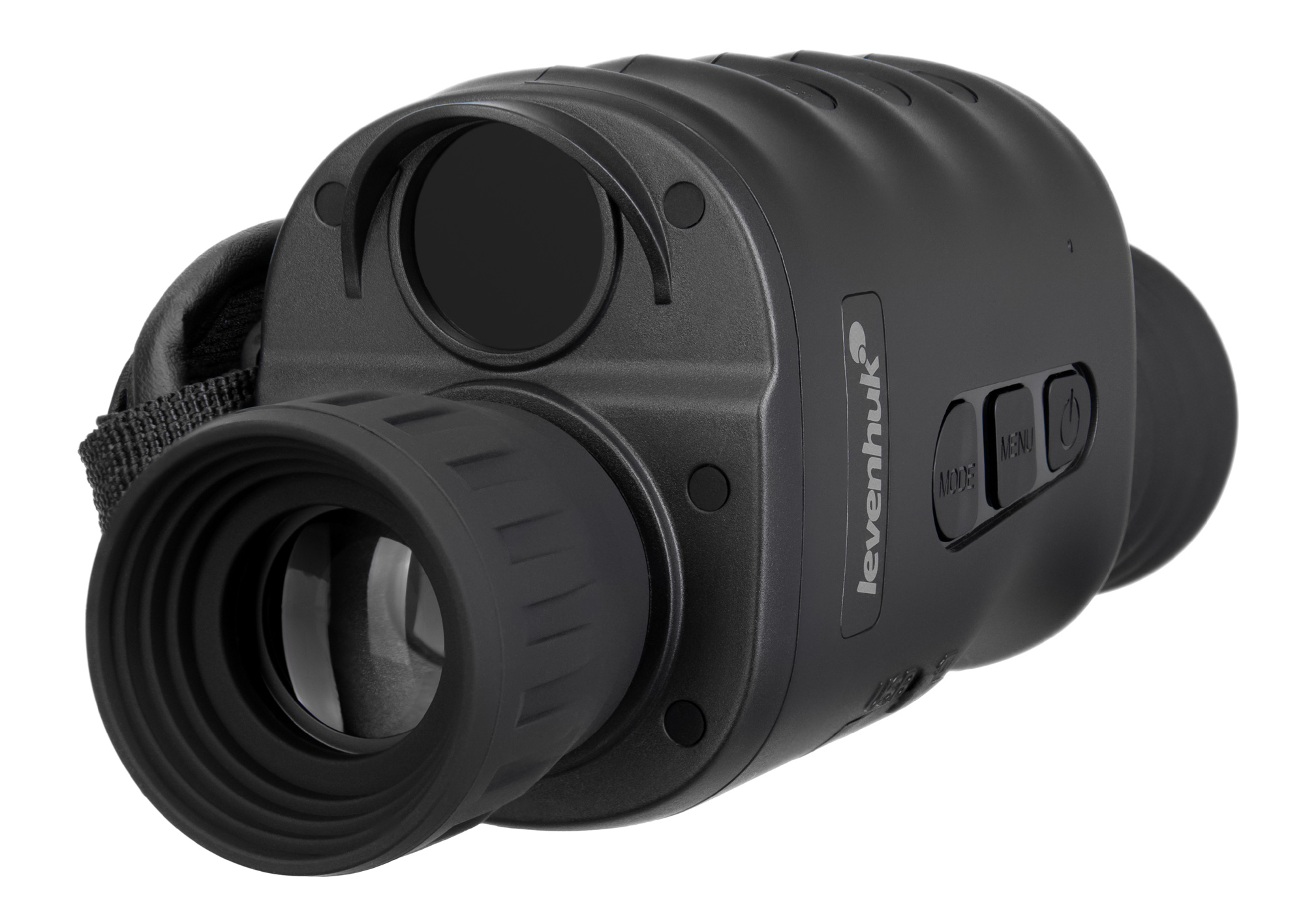 The Levenhuk Halo 13X PLUS Digital Night Vision Monocular is a day-night observation device. Both during the day and at night, it delivers high-quality sharp images that can be magnified by a digital zoom (1–8x). The optics collect a lot of light and that improves the definition and saturation of a color image during the day. It is a perfect choice for hunting, spotting, traveling, and orienteering. Focus at about an arm's length The Levenhuk Halo 13X PLUS allows you to conduct observations at any distance during the day and up to 250m (820ft) at night. One of the many advantages is its shorter close focus distance. Now, you can focus on an object at a distance of 0.5m (1.6ft). This is very handy if you need to check the map when driving at night or other nearby targets. The IR illumination of the device has 7 brightness levels for a comfortable viewing experience in all lighting conditions. The optics are made of silicon dioxide fully coated glass, providing a bright, high-contrast, and sharp image that captures every detail. The device can produce a color image, a black and white image, a bright green image, or an image with a color film effect. However, the color image is not available when night mode is on. Capturing high-quality photos and videos The night vision monocular can take photos and videos that can be viewed directly on the screen or transferred to a PC via USB. The footage is stored on the 32GB memory card (included). The maximum photo resolution is 2048x1536pix. The video is recorded at 30 fps and is smooth and sharp. As for the video file resolution, it has a maximum of 1920x1080pix. To achieve the best video quality, you can mount a monocular on a tripod (standard 1/4" socket). Solid performance and long battery life on a single charge The ergonomic Levenhuk Halo 13X PLUS monocular is made of lightweight but durable plastic and fits comfortably in your hands. The device is both dust- and splash-proof, which means it is designed for bad weather and field testing. The device is powered by a rechargeable battery. In comparison with the previous model, with the IR illumination switched on, the continuous operating time on a single charge is longer (up to 7.5 hours). There is an auto-off function, which can be activated not only in 3, 5 or 10 minutes of inactivity but almost immediately in a minute. It helps to save battery power significantly. Please note: IR illumination (infrared radiation) can be detected by photo and video cameras as well as other similar electronic devices during operation. Key features: Night vision monocular with a digital converter Detection range in darkness: up to 250m (820ft), IR LED illumination Fully coated optics and a color CMOS sensor produce high-quality images Built-in video recorder, high-quality photos and videos The advantages of the PLUS model: longer operating time of the IR illumination Close focus is 50cm (1.6ft) Moisture-proof body with a tripod mount The kit includes: Night vision device USB cable MicroSD 32GB Card reader Strap User manual and warranty card