Levenhuk Sherman PRO 8x32 Binoculars - Exhibition Item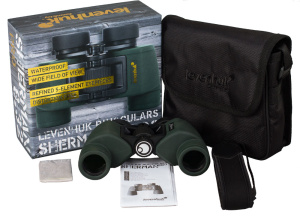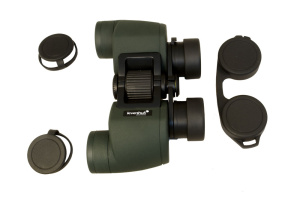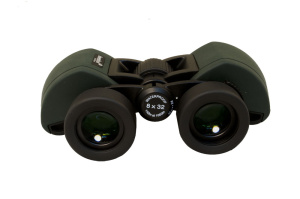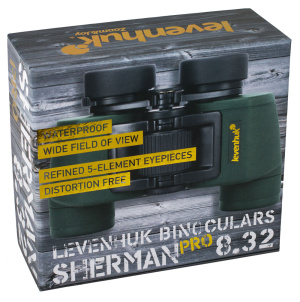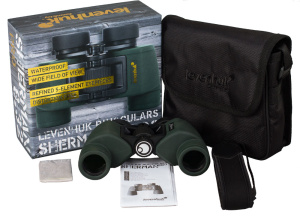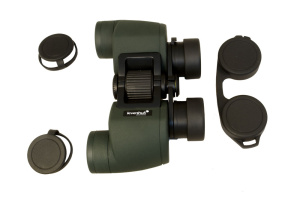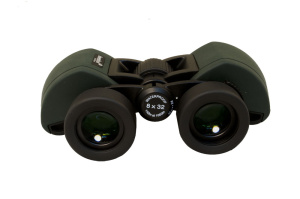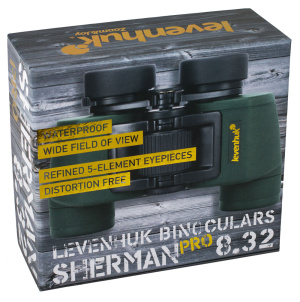 Compact, wide-angle, all-weather. Magnification: 8x. Objective lens diameter: 32mm
Special price! Further discounts or special offers cannot be applied in this case.
Exhibition copy. The purchased item cannot be returned or exchanged.
Open Box item. A new, unused item with absolutely no signs of use. The item is missing its original packaging or the packaging is damaged.
Otherwise, the product is fully functional.
Exhibition copies cannot be exchanged or returned for a refund.
---
Levenhuk Sherman PRO 8x32 Binoculars make a wonderful gift for the active tourist or any lover of extreme activities. Top-class optics produce high-quality images, the wide field of view allows observing large areas at once, and 8x magnification is enough for observing distant objects. Even more, Levenhuk Sherman PRO 8x32 Binoculars are completely waterproof – neither rain nor snow can harm them. And of course this model is very portable because of its compact size and light weight. Levenhuk Sherman PRO 8x32 are ideal binoculars for new discoveries!
Experienced users will appreciate the advanced optics of these binoculars. Large Porro prisms provide for a wide field of view. The unique five-element design of the eyepieces results in binoculars that have a flat field of view and produce images without distortion at the edges. The lenses are covered with full multilayer coating, which further increases light transmission. The shell is filled with nitrogen, so the lenses don't fog up, even in high humidity. The weather may be good or bad, but you can be sure that with Levenhuk Sherman PRO 8x32 Binoculars you will enjoy clear, sharp and crisp images in lifelike colors.
When creating this model, a lot of attention was paid to user comfort. With Levenhuk Sherman PRO 8x32 Binoculars you can easily adjust interpupillary distance; and on the right eyepiece you will find a diopter adjustment ring to regulate diopters. The binoculars are also suitable for observing while wearing eyeglasses or sunglasses. The eyepieces are equipped with twist-up eyecups, which can be easily shortened or extended and locked in the desired position.
Because of their embossed dark-green rubber coating, the binoculars comfortably fit in your hands and don't slip even during rain. The kit includes a convenient wide strap, so you can wear the binoculars on your neck and be sure not to lose them. Levenhuk Sherman PRO 8x32 Binoculars are suitable for use in any weather.
The kit includes:
Levenhuk Sherman PRO 8x32 Binoculars
Eyepiece and objective lens caps
Strap
Cleaning wipe
Pouch
User guide and lifetime warranty
Levenhuk Sherman PRO 8x32 Binoculars - Exhibition Item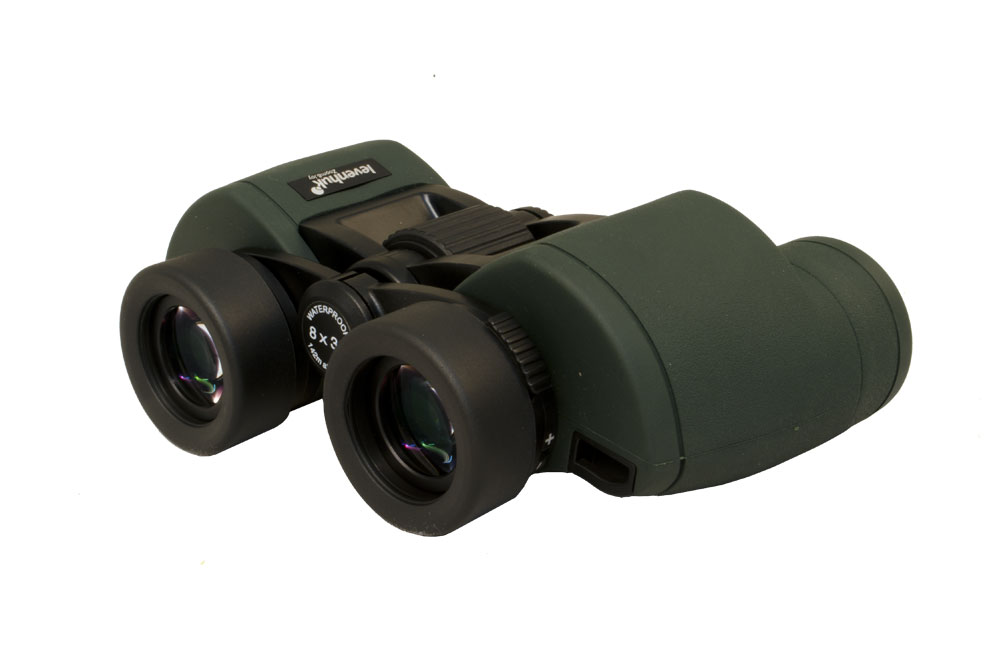 Special price! Further discounts or special offers cannot be applied in this case. Exhibition copy. The purchased item cannot be returned or exchanged. Open Box item. A new, unused item with absolutely no signs of use. The item is missing its original packaging or the packaging is damaged.Otherwise, the product is fully functional. Exhibition copies cannot be exchanged or returned for a refund. Levenhuk Sherman PRO 8x32 Binoculars make a wonderful gift for the active tourist or any lover of extreme activities. Top-class optics produce high-quality images, the wide field of view allows observing large areas at once, and 8x magnification is enough for observing distant objects. Even more, Levenhuk Sherman PRO 8x32 Binoculars are completely waterproof – neither rain nor snow can harm them. And of course this model is very portable because of its compact size and light weight. Levenhuk Sherman PRO 8x32 are ideal binoculars for new discoveries! Experienced users will appreciate the advanced optics of these binoculars. Large Porro prisms provide for a wide field of view. The unique five-element design of the eyepieces results in binoculars that have a flat field of view and produce images without distortion at the edges. The lenses are covered with full multilayer coating, which further increases light transmission. The shell is filled with nitrogen, so the lenses don't fog up, even in high humidity. The weather may be good or bad, but you can be sure that with Levenhuk Sherman PRO 8x32 Binoculars you will enjoy clear, sharp and crisp images in lifelike colors. When creating this model, a lot of attention was paid to user comfort. With Levenhuk Sherman PRO 8x32 Binoculars you can easily adjust interpupillary distance; and on the right eyepiece you will find a diopter adjustment ring to regulate diopters. The binoculars are also suitable for observing while wearing eyeglasses or sunglasses. The eyepieces are equipped with twist-up eyecups, which can be easily shortened or extended and locked in the desired position. Because of their embossed dark-green rubber coating, the binoculars comfortably fit in your hands and don't slip even during rain. The kit includes a convenient wide strap, so you can wear the binoculars on your neck and be sure not to lose them. Levenhuk Sherman PRO 8x32 Binoculars are suitable for use in any weather. The kit includes: Levenhuk Sherman PRO 8x32 Binoculars Eyepiece and objective lens caps Strap Cleaning wipe Pouch User guide and lifetime warranty