Levenhuk Sherman PLUS 8x42 Binoculars - Exhibition Item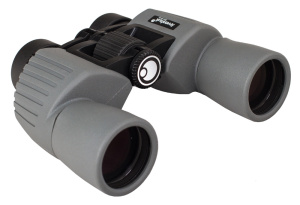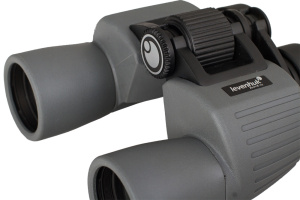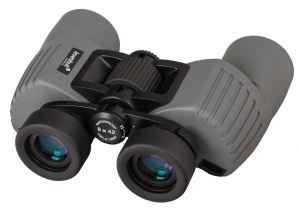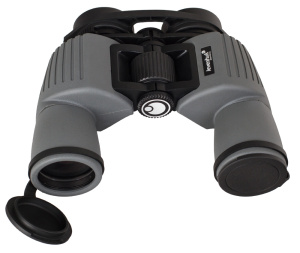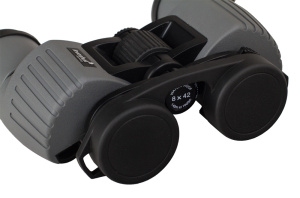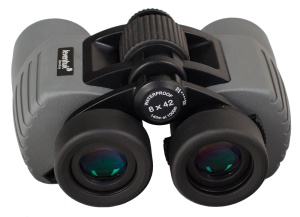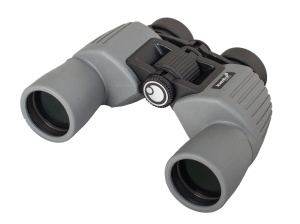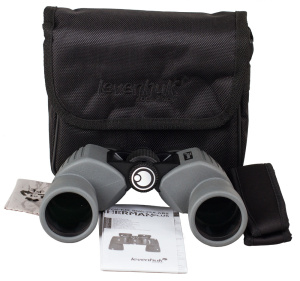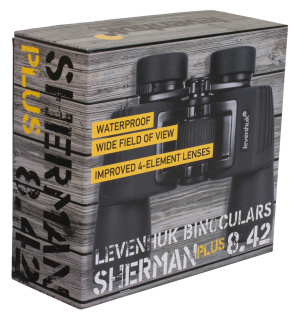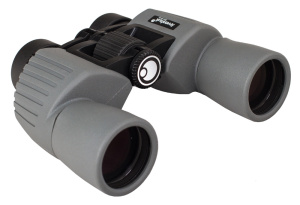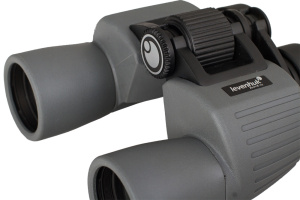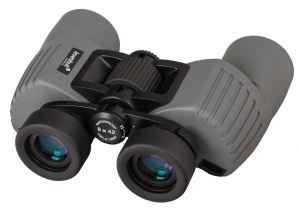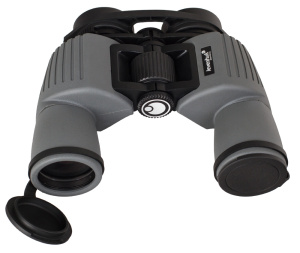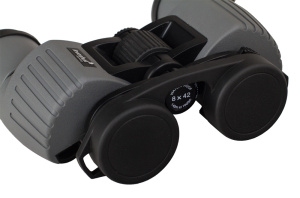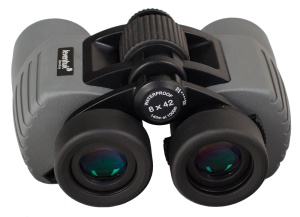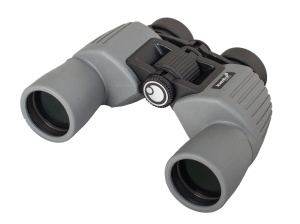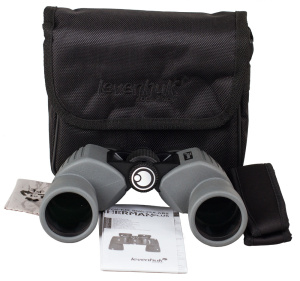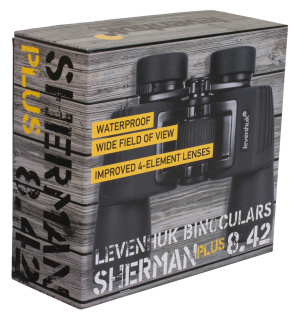 Classic, versatile, reliable. Magnification: 8x. Objective lens diameter: 42mm
Special price! Further discounts or special offers cannot be applied in this case.
Exhibition copy. The purchased item cannot be returned or exchanged.
This product appears lightly used and has damaged original packaging.
Otherwise, the product is fully functional.
Exhibition copies cannot be exchanged or returned for a refund.
---
Levenhuk Sherman PLUS 8x42 Binoculars are a masterful blend of modern technology and classic design. 8x magnification power is ideal for observing highly remote objects, and the wide field of view allows you to cover large areas at one glance. These binoculars have a reliable waterproof shell – neither water splashes and rain nor snow will interfere your observations. Superb optical quality, convenient design, and reliability – Levenhuk Sherman PLUS 8x42 Binoculars make an ideal gift for any hiker, birdwatcher, or hunter.
The optics of the binoculars are made of BaK-4 borosilicate glass. These Porro prism binoculars feature two-element objective lenses and four-element eyepieces fully coated with multiple layers of anti-reflective coating – the internal light loss is completely eliminated, and the produced images will always be sharp, contrast, and bright. The shell is filled with nitrogen, and that's why the optics stay fog-free even in high humidity. Levenhuk Sherman PLUS 8x42 Binoculars create vivid lifelike images in any conditions!
One more advantage of the Levenhuk Sherman PLUS 8x42 Binoculars is their convenient design. The adjustable interpupillary distance and diopters allow you to fine-tune the instrument to you individual needs. Levenhuk Sherman PLUS 8x42 model is also suitable for people who wear glasses – its long eye relief provides maximum comfort during observations. Twist-up eyecups enable you to choose the optimal distance between your eyes and the eyepieces.
The hermetic shell prevents moisture, dust, and dirt from getting inside the binoculars. Levenhuk Sherman PLUS 8x42 Binoculars are completely waterproof. The embossed rubber surface of light gray color keeps the instrument from slipping from your hands.
The kit includes:
Levenhuk Sherman PLUS 8x42 Binoculars
Eyepiece and objective lens caps
Pouch
Strap
Cleaning wipe
User guide and lifetime warranty
Levenhuk Sherman PLUS 8x42 Binoculars - Exhibition Item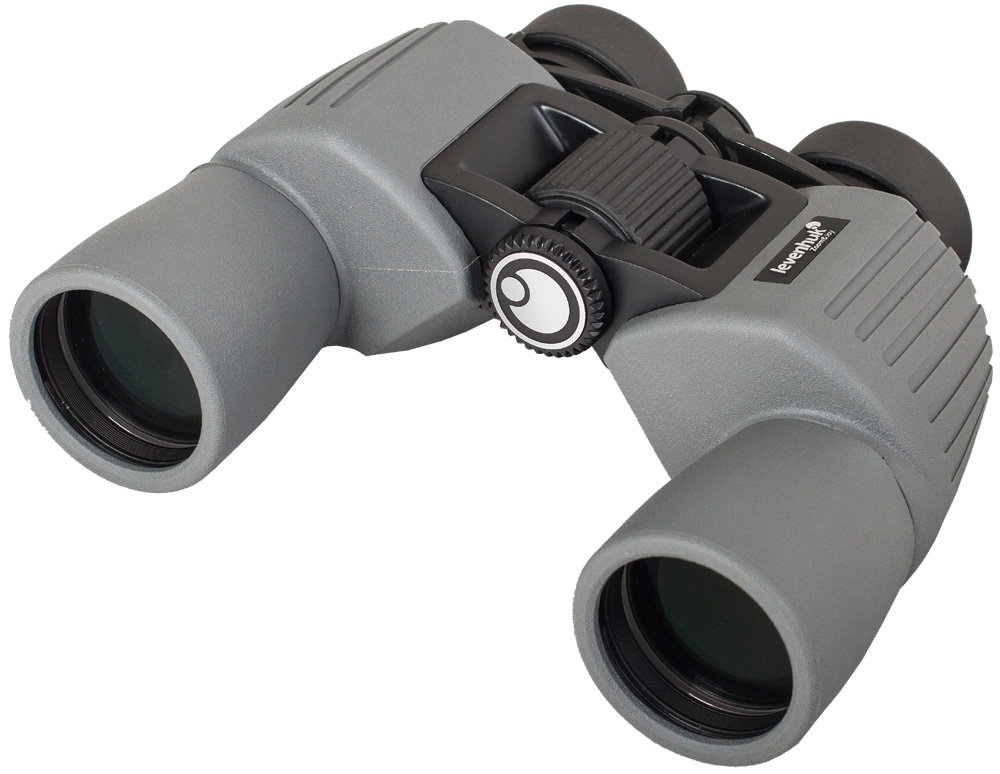 Special price! Further discounts or special offers cannot be applied in this case. Exhibition copy. The purchased item cannot be returned or exchanged. This product appears lightly used and has damaged original packaging.Otherwise, the product is fully functional. Exhibition copies cannot be exchanged or returned for a refund. Levenhuk Sherman PLUS 8x42 Binoculars are a masterful blend of modern technology and classic design. 8x magnification power is ideal for observing highly remote objects, and the wide field of view allows you to cover large areas at one glance. These binoculars have a reliable waterproof shell – neither water splashes and rain nor snow will interfere your observations. Superb optical quality, convenient design, and reliability – Levenhuk Sherman PLUS 8x42 Binoculars make an ideal gift for any hiker, birdwatcher, or hunter. The optics of the binoculars are made of BaK-4 borosilicate glass. These Porro prism binoculars feature two-element objective lenses and four-element eyepieces fully coated with multiple layers of anti-reflective coating – the internal light loss is completely eliminated, and the produced images will always be sharp, contrast, and bright. The shell is filled with nitrogen, and that's why the optics stay fog-free even in high humidity. Levenhuk Sherman PLUS 8x42 Binoculars create vivid lifelike images in any conditions! One more advantage of the Levenhuk Sherman PLUS 8x42 Binoculars is their convenient design. The adjustable interpupillary distance and diopters allow you to fine-tune the instrument to you individual needs. Levenhuk Sherman PLUS 8x42 model is also suitable for people who wear glasses – its long eye relief provides maximum comfort during observations. Twist-up eyecups enable you to choose the optimal distance between your eyes and the eyepieces. The hermetic shell prevents moisture, dust, and dirt from getting inside the binoculars. Levenhuk Sherman PLUS 8x42 Binoculars are completely waterproof. The embossed rubber surface of light gray color keeps the instrument from slipping from your hands. The kit includes: Levenhuk Sherman PLUS 8x42 Binoculars Eyepiece and objective lens caps Pouch Strap Cleaning wipe User guide and lifetime warranty