Levenhuk Sherman PLUS 12x50 Binoculars - Exhibition Item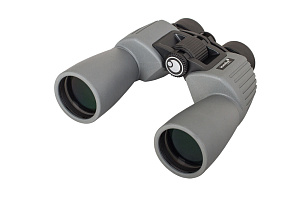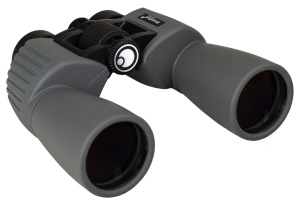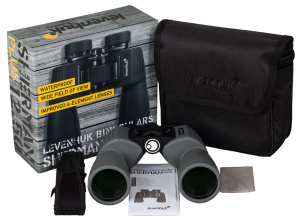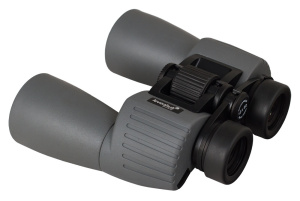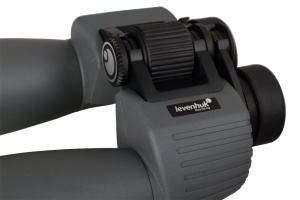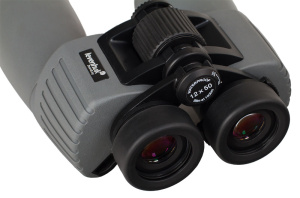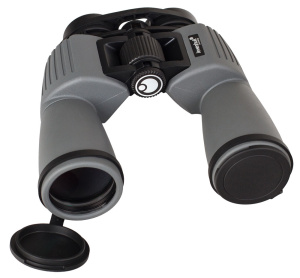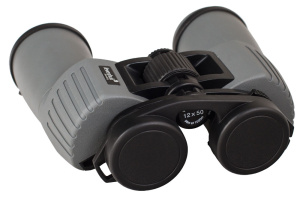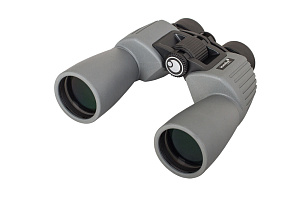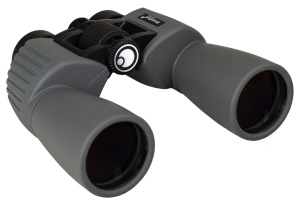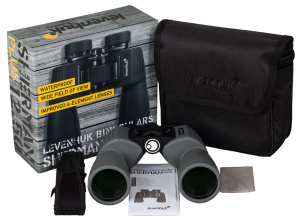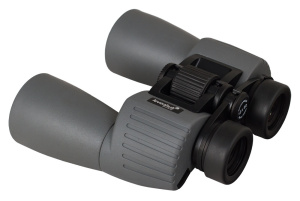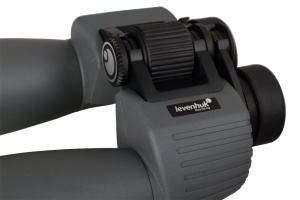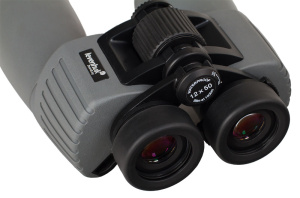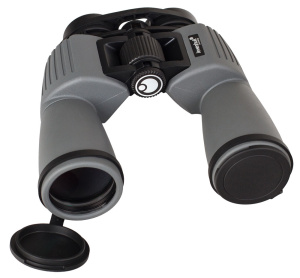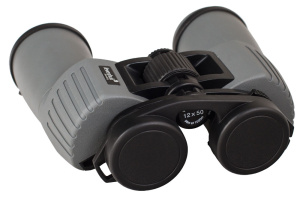 High aperture lenses, reliable waterproof shell. Magnification: 12x. Objective lens diameter: 50mm
Accessories
Special price! Further discounts or special offers cannot be applied in this case.
Exhibition copy. The purchased item cannot be returned or exchanged.
Open Box item. A new, unused item with absolutely no signs of use. The item is missing its original packaging or the packaging is damaged.
Otherwise, the product is fully functional.
Exhibition copies cannot be exchanged or returned for a refund.
---
With Levenhuk Sherman PLUS 12x50 Binoculars even the most remote objects won't elude your attention! Thanks to the binoculars' high magnification power, long distances are no longer a problem! With these binoculars you will be able to observe highly remote objects in great detail. The wide field of view is very convenient when observing moving objects or exploring the terrain. Powerful 50-millimeter objective lenses create bright images even in twilight. Moreover, the binoculars are completely waterproof – with Levenhuk Sherman PLUS 12x50 your observations do not depend on the weather. Levenhuk Sherman PLUS 12x50 Binoculars – exceptional quality, all-weather shell, and high comfortability.
The classic Porro-prism design allows for reduction of light loss inside the binoculars. The model features two-element objective lenses and four-element eyepieces. All optical surfaces are fully coated with multiple layers of anti-reflective coating. The shell is filled with nitrogen, which prevents the optics from fogging even in high humidity. Levenhuk Sherman PLUS 12x50 Binoculars create bright, high-contrast images with vivid natural colors.
One more advantage of these binoculars is their ergonomic design. Levenhuk Sherman PLUS 12x50 Binoculars can be easily adjusted to the individual user's eyesight. Just regulate the interpupillary distance, and, if needed, adjust the diopters. This model is perfectly suited for eyeglasses wearers. Twist-up eyecups enable you to choose the optimal distance between your eyes and the eyepieces.
The hermetic shell securely protects the instrument and won't let dust, dirt, or moisture penetrate the binoculars. The binoculars are completely waterproof – you can use them in any weather conditions. The shell is coated with soft rubber coating of light gray color. The surface is embossed for a more secure grip. For long-term static observations you can install the instrument on a tripod – there's a special jack on the binoculars' body.
The kit includes:
Levenhuk Sherman PLUS 12x50 Binoculars
Eyepiece and objective lens caps
Pouch
Strap
Cleaning wipe
User guide and lifetime warranty
Levenhuk Sherman PLUS 12x50 Binoculars - Exhibition Item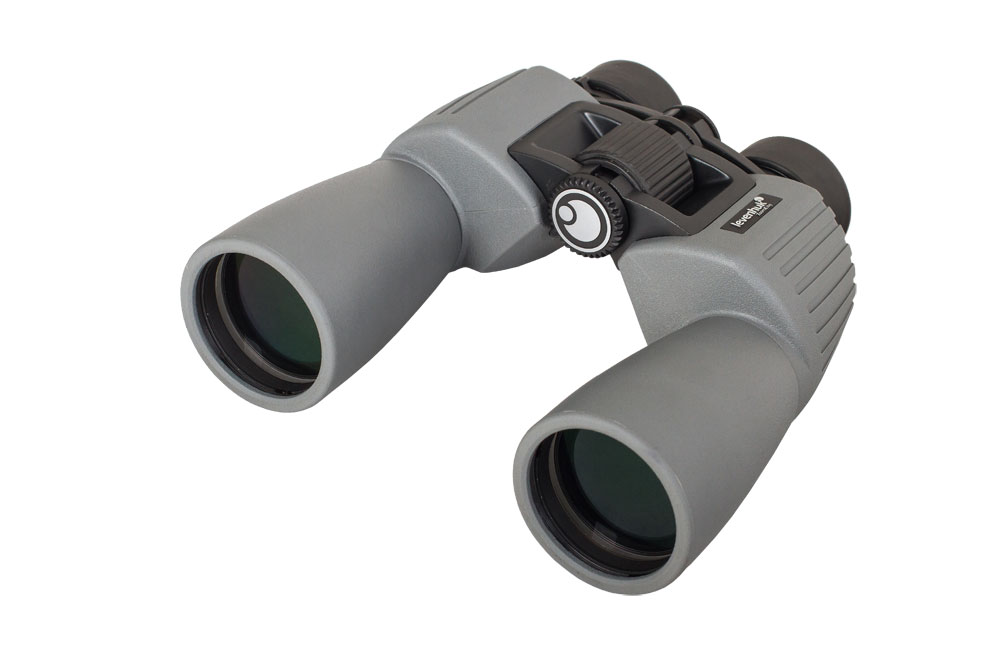 Special price! Further discounts or special offers cannot be applied in this case. Exhibition copy. The purchased item cannot be returned or exchanged. Open Box item. A new, unused item with absolutely no signs of use. The item is missing its original packaging or the packaging is damaged.Otherwise, the product is fully functional. Exhibition copies cannot be exchanged or returned for a refund. With Levenhuk Sherman PLUS 12x50 Binoculars even the most remote objects won't elude your attention! Thanks to the binoculars' high magnification power, long distances are no longer a problem! With these binoculars you will be able to observe highly remote objects in great detail. The wide field of view is very convenient when observing moving objects or exploring the terrain. Powerful 50-millimeter objective lenses create bright images even in twilight. Moreover, the binoculars are completely waterproof – with Levenhuk Sherman PLUS 12x50 your observations do not depend on the weather. Levenhuk Sherman PLUS 12x50 Binoculars – exceptional quality, all-weather shell, and high comfortability. The classic Porro-prism design allows for reduction of light loss inside the binoculars. The model features two-element objective lenses and four-element eyepieces. All optical surfaces are fully coated with multiple layers of anti-reflective coating. The shell is filled with nitrogen, which prevents the optics from fogging even in high humidity. Levenhuk Sherman PLUS 12x50 Binoculars create bright, high-contrast images with vivid natural colors. One more advantage of these binoculars is their ergonomic design. Levenhuk Sherman PLUS 12x50 Binoculars can be easily adjusted to the individual user's eyesight. Just regulate the interpupillary distance, and, if needed, adjust the diopters. This model is perfectly suited for eyeglasses wearers. Twist-up eyecups enable you to choose the optimal distance between your eyes and the eyepieces. The hermetic shell securely protects the instrument and won't let dust, dirt, or moisture penetrate the binoculars. The binoculars are completely waterproof – you can use them in any weather conditions. The shell is coated with soft rubber coating of light gray color. The surface is embossed for a more secure grip. For long-term static observations you can install the instrument on a tripod – there's a special jack on the binoculars' body. The kit includes: Levenhuk Sherman PLUS 12x50 Binoculars Eyepiece and objective lens caps Pouch Strap Cleaning wipe User guide and lifetime warranty