Levenhuk Karma PLUS 8x32 Binoculars - Exhibition Item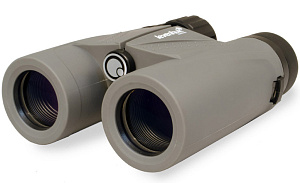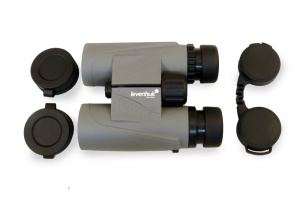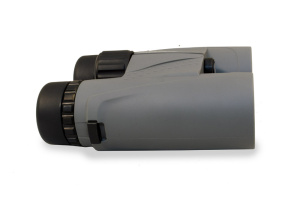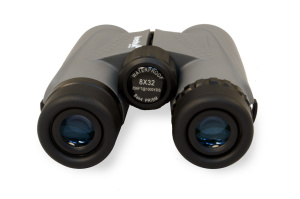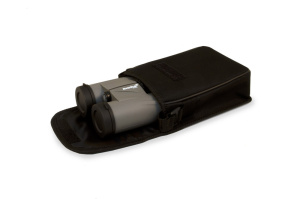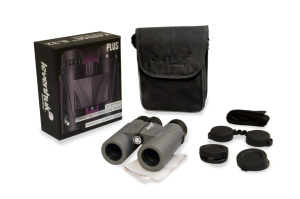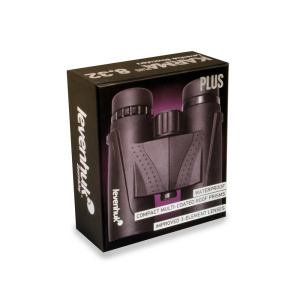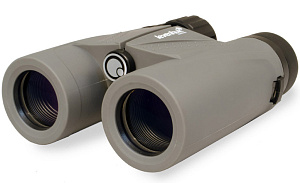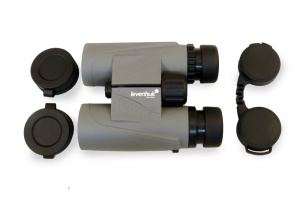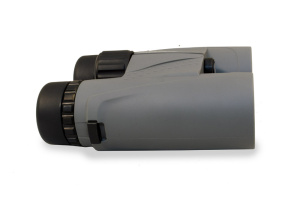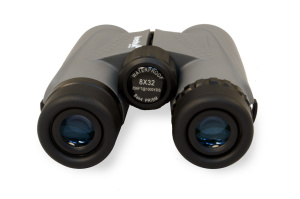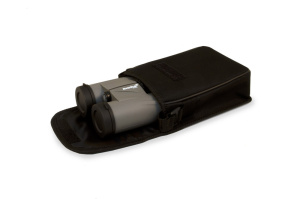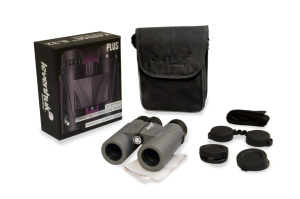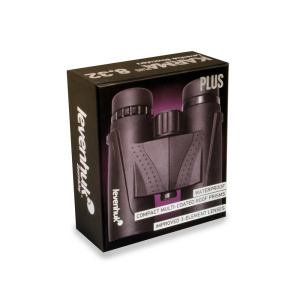 Ideal model for traveling. Magnification: 8x. Objective lens diameter: 32mm
Accessories
Special price! Further discounts or special offers cannot be applied in this case.
Exhibition copy. The purchased item cannot be returned or exchanged.
Open Box item. A new, unused item with absolutely no signs of use. The item is missing its original packaging or the packaging is damaged.
Otherwise, the product is fully functional.
Exhibition copies cannot be exchanged or returned for a refund.
---
If you are not afraid of harsh climate conditions–and if heavy rain and snow are not strong enough excuses for you to stay at home–then Levenhuk Karma PLUS 8x32 Binoculars are designed especially for you! Their compact dimensions let you take these binoculars along on a hike or trip. The wide field of view makes these binoculars ideal for panoramic observations in the field, and their superior optics create sharp and clear views. The reliable shell protects the instrument from harsh weather conditions. You can be sure – Levenhuk Karma PLUS 8x32 Binoculars will successfully handle any bad weather situation!
The roof prism design of this model allows the binoculars to be very compact. They have improved optics – three-element eyepieces that deliver superb image quality. The optics are coated with multiple layers of anti reflective coating and create clear, sharp images with lifelike colors. A nitrogen filling guarantees that the lenses always stay fog-free, even in high humidity.
The binoculars can be adjusted according to the individual characteristics of each user: Their interpupillary distance is adjustable, and there's also a diopter adjustment ring. Twist-up eyecups allow you to regulate the distance between your eyes and the eyepieces. The ergonomic binoculars' body is covered with a rubber coating of light gray color – they're comfortable to hold, and won't accidentally slip out of your wet hands.
The kit includes:
Levenhuk Karma PLUS 8x32 Binoculars
Eyepiece and objective lens caps
Strap
Cleaning wipe
Pouch
User guide and lifetime warranty
Levenhuk Karma PLUS 8x32 Binoculars images made by Jason Whitehead:
Levenhuk Karma PLUS 8x32 Binoculars - Exhibition Item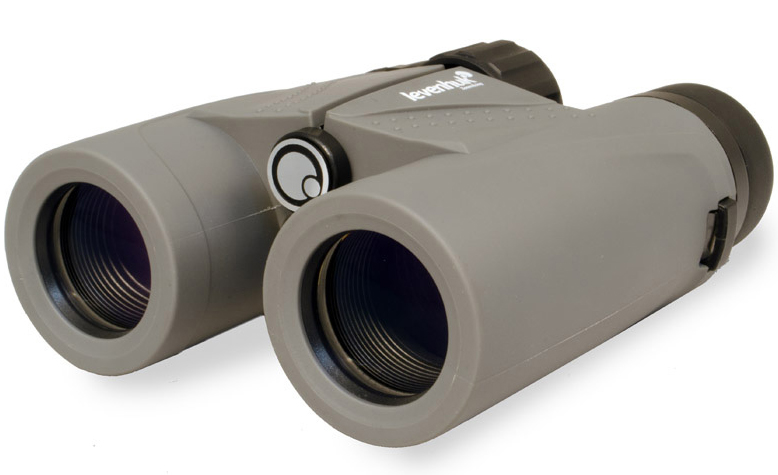 Special price! Further discounts or special offers cannot be applied in this case. Exhibition copy. The purchased item cannot be returned or exchanged. Open Box item. A new, unused item with absolutely no signs of use. The item is missing its original packaging or the packaging is damaged.Otherwise, the product is fully functional. Exhibition copies cannot be exchanged or returned for a refund. If you are not afraid of harsh climate conditions–and if heavy rain and snow are not strong enough excuses for you to stay at home–then Levenhuk Karma PLUS 8x32 Binoculars are designed especially for you! Their compact dimensions let you take these binoculars along on a hike or trip. The wide field of view makes these binoculars ideal for panoramic observations in the field, and their superior optics create sharp and clear views. The reliable shell protects the instrument from harsh weather conditions. You can be sure – Levenhuk Karma PLUS 8x32 Binoculars will successfully handle any bad weather situation! The roof prism design of this model allows the binoculars to be very compact. They have improved optics – three-element eyepieces that deliver superb image quality. The optics are coated with multiple layers of anti reflective coating and create clear, sharp images with lifelike colors. A nitrogen filling guarantees that the lenses always stay fog-free, even in high humidity. The binoculars can be adjusted according to the individual characteristics of each user: Their interpupillary distance is adjustable, and there's also a diopter adjustment ring. Twist-up eyecups allow you to regulate the distance between your eyes and the eyepieces. The ergonomic binoculars' body is covered with a rubber coating of light gray color – they're comfortable to hold, and won't accidentally slip out of your wet hands. The kit includes: Levenhuk Karma PLUS 8x32 Binoculars Eyepiece and objective lens caps Strap Cleaning wipe Pouch User guide and lifetime warranty Levenhuk Karma PLUS 8x32 Binoculars images made by Jason Whitehead: