Levenhuk Travel 10x40 Binoculars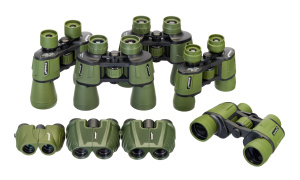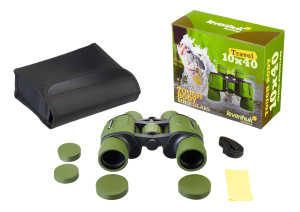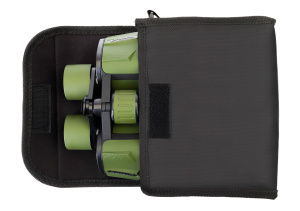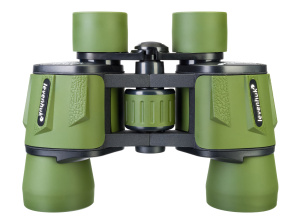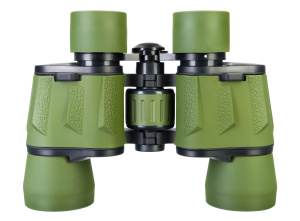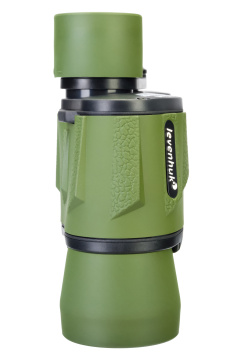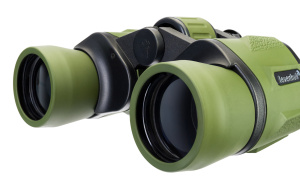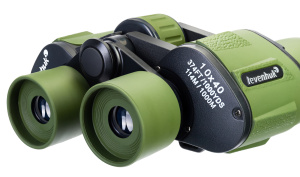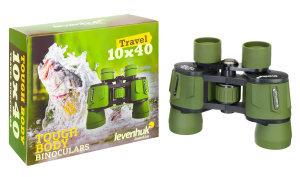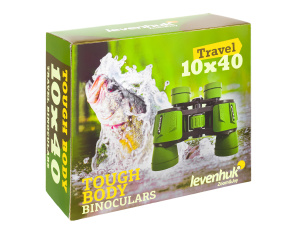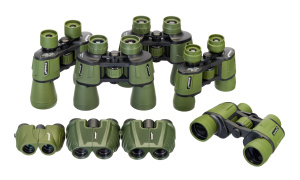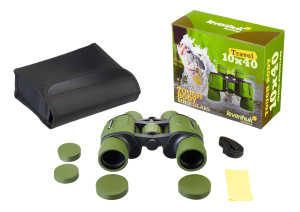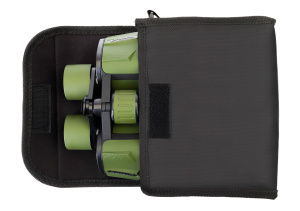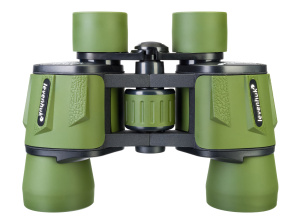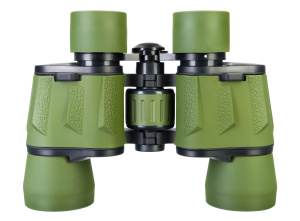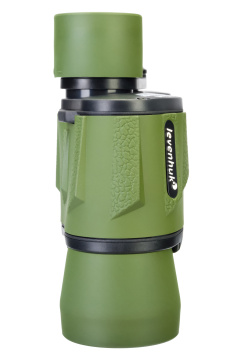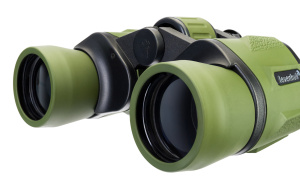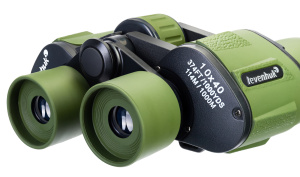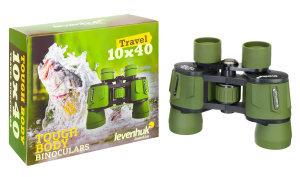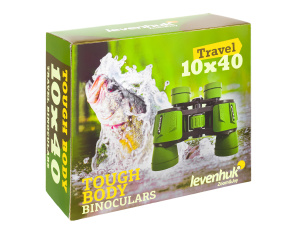 Porro prisms. Magnification: 10x. Objective lens diameter: 40mm
Accessories
You will be all set for any adventure with Levenhuk Travel 10x40 binoculars! This optical device in a durable aluminum body is a real find for people who like to spend time outdoors hunting and fishing. You can use it to explore your surroundings and follow different targets at 10x magnification. The shortest close focus distance is 4 meters (13 feet), so they are equally convenient for studying landscapes at a distance as well as for those objects that are just a few steps away.
The image produced by Levenhuk Travel 10x40 optics is bright, high-contrast, and clear. The fully coated optics made of BK-7 glass ensure the quality of produced images. The optical scheme is based on Porro prisms. The lenses are being focused simultaneously by rotating the central focusing wheel. Those users with imperfect vision will appreciate the fold-down eyecups for viewing in glasses as well as a wide range of diopter adjustments.
For easy observation, the binoculars can be mounted on a tripod with a standard 1/4" thread (adapter sold separately).
Key features:
Fully coated optics with a 10x magnification
High-quality BK-7 glass and Porro prisms
Its rubberized body is made of shockproof aluminum alloy
Fold-down eyecups, central focusing
The wide range of diopter adjustments
The kit includes:
Binoculars
Pouch
Strap
Objective lens protective caps
Cleaning wipe
User manual and warranty card
Levenhuk Travel 10x40 Binoculars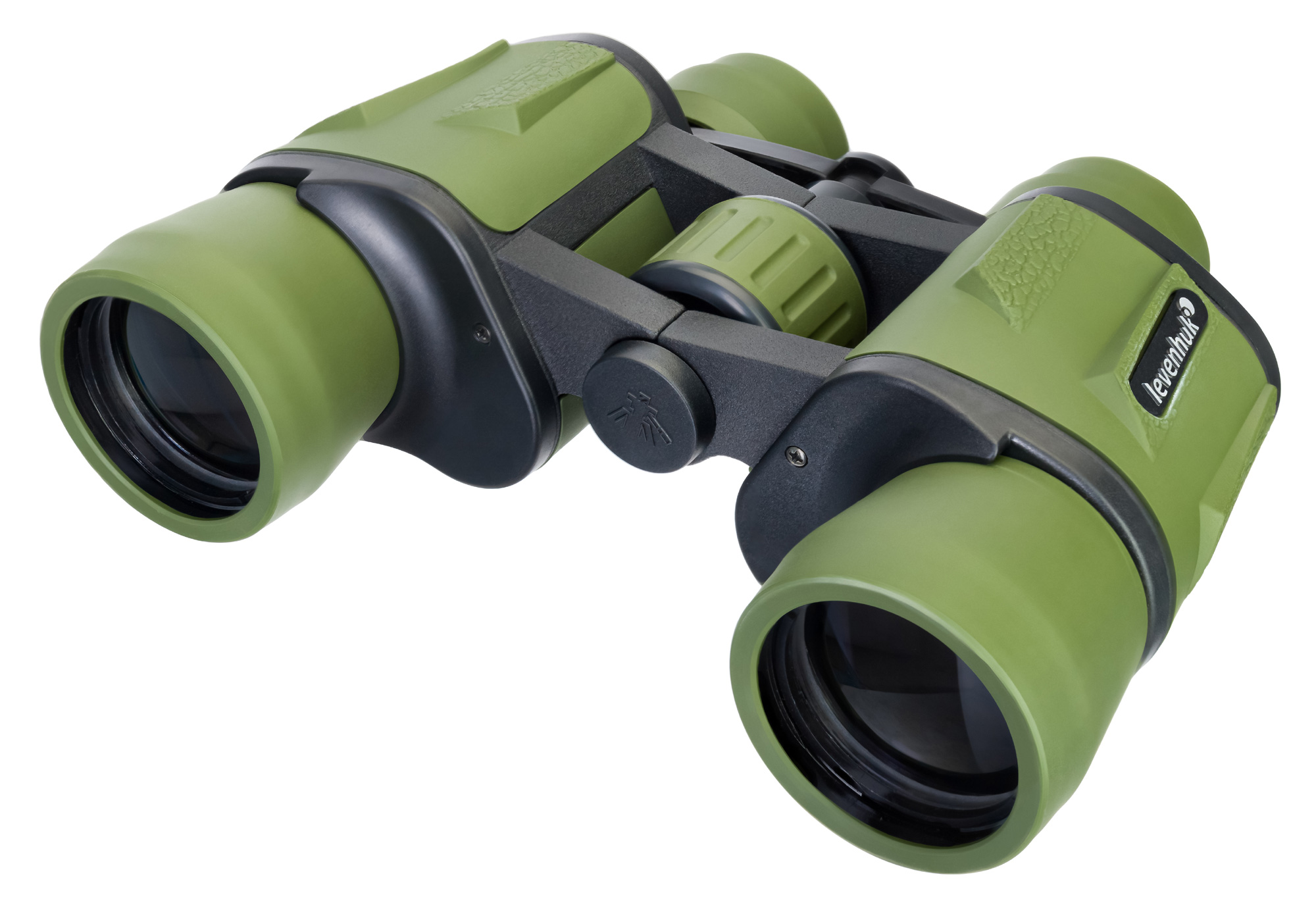 You will be all set for any adventure with Levenhuk Travel 10x40 binoculars! This optical device in a durable aluminum body is a real find for people who like to spend time outdoors hunting and fishing. You can use it to explore your surroundings and follow different targets at 10x magnification. The shortest close focus distance is 4 meters (13 feet), so they are equally convenient for studying landscapes at a distance as well as for those objects that are just a few steps away. The image produced by Levenhuk Travel 10x40 optics is bright, high-contrast, and clear. The fully coated optics made of BK-7 glass ensure the quality of produced images. The optical scheme is based on Porro prisms. The lenses are being focused simultaneously by rotating the central focusing wheel. Those users with imperfect vision will appreciate the fold-down eyecups for viewing in glasses as well as a wide range of diopter adjustments. For easy observation, the binoculars can be mounted on a tripod with a standard 1/4" thread (adapter sold separately). Key features: Fully coated optics with a 10x magnification High-quality BK-7 glass and Porro prisms Its rubberized body is made of shockproof aluminum alloy Fold-down eyecups, central focusing The wide range of diopter adjustments The kit includes: Binoculars Pouch Strap Objective lens protective caps Cleaning wipe User manual and warranty card