Levenhuk Sherman PRO 12x50 Binoculars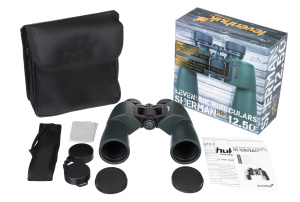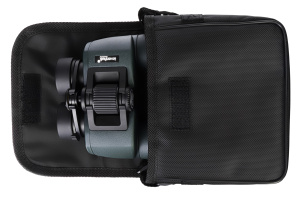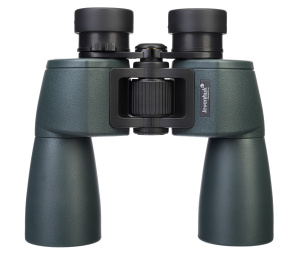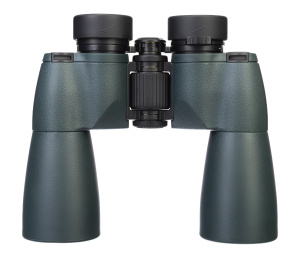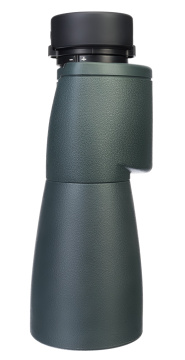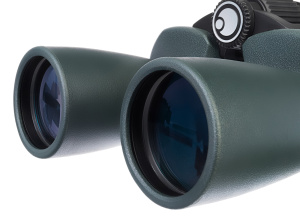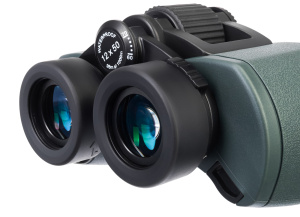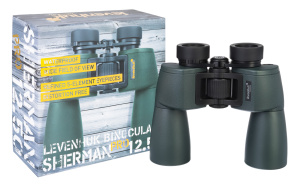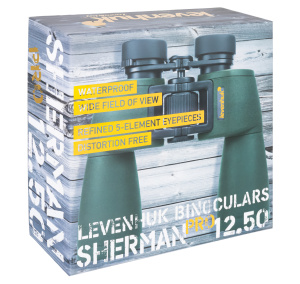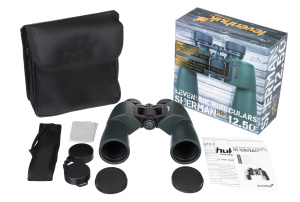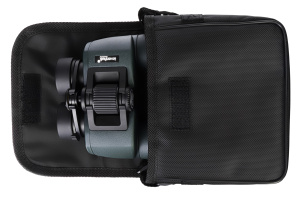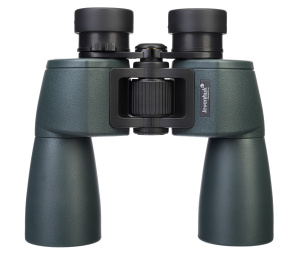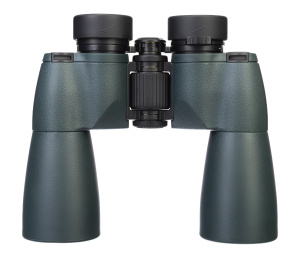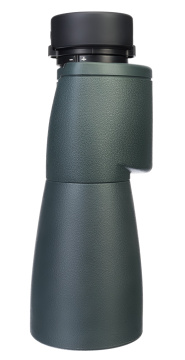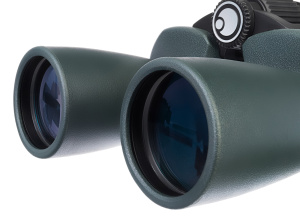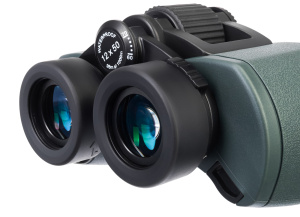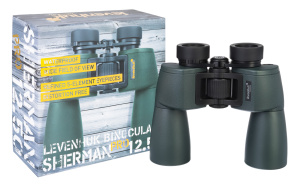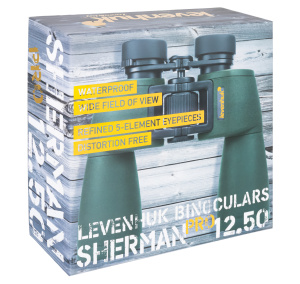 Bright and clear views in all settings. Magnification: 12x. Objective lens diameter: 50mm
Top-class optics, ergonomic design, reliability and lifetime warranty – all of this is Levenhuk Sherman PRO 12x50 Binoculars! 12x magnification makes it possible to observe even very distant objects, while high-aperture objectives guarantee great visibility both at daytime and at dusk. The binoculars come in a sturdy waterproof shell, so they are ready for observations even in the harshest field conditions, fog or pouring rain. Levenhuk Sherman PRO 12x50 Binoculars are the perfect choice for demanding customers.
The optics are made of high-quality BaK-4 glass. Thanks to the classic Porro-prism design, the loss of light inside the binoculars is reduced to zero. This model is equipped with objectives made of two lenses and five-element eyepieces. This optical design enables the binoculars to provide flat images without distortion at the edges. Large objective lenses collect a lot of light, so the binoculars produce clear, sharp and crisp images in natural colors.
Another undeniable advantage of Levenhuk Sherman PRO 12x50 Binoculars is their high convenience of use. The binoculars allow you to adjust them to your individual needs – you can regulate the interpupillary distance and diopters, if required. These binoculars are a great choice for those who wear glasses as you can observe without taking them off due to the long eye relief of this model. The eyepieces are equipped with twist-up eyecups, which allow you to smoothly change the distance between your eyes and the binoculars' eyepieces. When you find the perfect distance, you can easily set it.
Levenhuk Sherman PRO Binoculars come in a hermetic shell, which doesn't let any dirt or dust in. The embossed dark-green rubber coating makes the shell very comfortable to hold. The kit includes a wide strap, so you can wear the binoculars around your neck. The shell also features a standard tripod mounting socket.
The kit includes:
Levenhuk Sherman PRO 12x50 Binoculars
Eyepiece and objective lens caps
Strap
Cleaning wipe
Pouch
User guide and lifetime warranty
Levenhuk Sherman PRO 12x50 Binoculars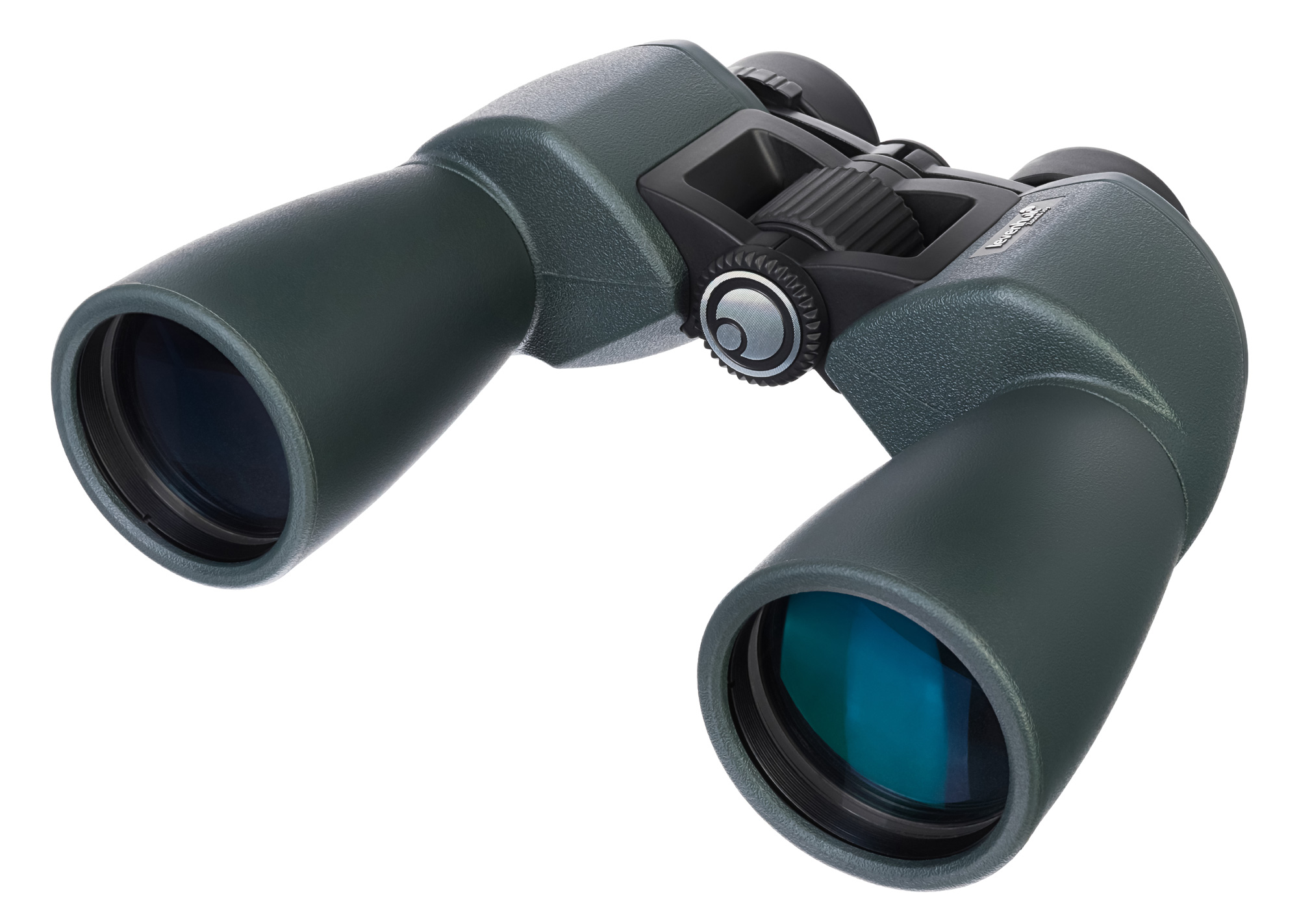 Top-class optics, ergonomic design, reliability and lifetime warranty – all of this is Levenhuk Sherman PRO 12x50 Binoculars! 12x magnification makes it possible to observe even very distant objects, while high-aperture objectives guarantee great visibility both at daytime and at dusk. The binoculars come in a sturdy waterproof shell, so they are ready for observations even in the harshest field conditions, fog or pouring rain. Levenhuk Sherman PRO 12x50 Binoculars are the perfect choice for demanding customers. The optics are made of high-quality BaK-4 glass. Thanks to the classic Porro-prism design, the loss of light inside the binoculars is reduced to zero. This model is equipped with objectives made of two lenses and five-element eyepieces. This optical design enables the binoculars to provide flat images without distortion at the edges. Large objective lenses collect a lot of light, so the binoculars produce clear, sharp and crisp images in natural colors. Another undeniable advantage of Levenhuk Sherman PRO 12x50 Binoculars is their high convenience of use. The binoculars allow you to adjust them to your individual needs – you can regulate the interpupillary distance and diopters, if required. These binoculars are a great choice for those who wear glasses as you can observe without taking them off due to the long eye relief of this model. The eyepieces are equipped with twist-up eyecups, which allow you to smoothly change the distance between your eyes and the binoculars' eyepieces. When you find the perfect distance, you can easily set it. Levenhuk Sherman PRO Binoculars come in a hermetic shell, which doesn't let any dirt or dust in. The embossed dark-green rubber coating makes the shell very comfortable to hold. The kit includes a wide strap, so you can wear the binoculars around your neck. The shell also features a standard tripod mounting socket. The kit includes: Levenhuk Sherman PRO 12x50 Binoculars Eyepiece and objective lens caps Strap Cleaning wipe Pouch User guide and lifetime warranty