Levenhuk Sherman BASE 8x32 Binoculars
Porro prism. Magnification: 8x. Objective lens diameter: 32mm
Levenhuk Sherman BASE 8x32 Binoculars are a compact and lightweight model in a waterproof shell. They are designed specifically for field observations. The advantages of these binoculars are wide field of view, impact-resistant shell and easy maintenance. The binoculars easily cope with observations in bad weather or extreme conditions; they provide a sharp and contrast image even in the twilight and at dusk.
The optical elements of these Porro-prism binoculars are made of BaK-4 glass and are multicoated – they are light-gathering even in dim light conditions. This model is perfect for hunting, fishing, hiking and following sporting events.
The shell is made of aluminum and protects these binoculars from moisture and dust; the nitrogen filling prevents fogging. Levenhuk Sherman BASE 8x32 Binoculars can be mounted on a tripod. There is also a diopter adjustment ring on the right eyepiece, twist-up eyecups and interpupillary distance adjustment.
Features:
Can be used in low light conditions
Aluminum shell
Coated lenses
Waterproof shell filled with nitrogen
Adaptability to a tripod
The kit includes:
Levenhuk Sherman BASE 8x32 Binoculars
Eyepiece and objective lens caps
Strap
Pouch
Cleaning wipe
User guide and lifetime warranty
Levenhuk Sherman BASE 8x32 Binoculars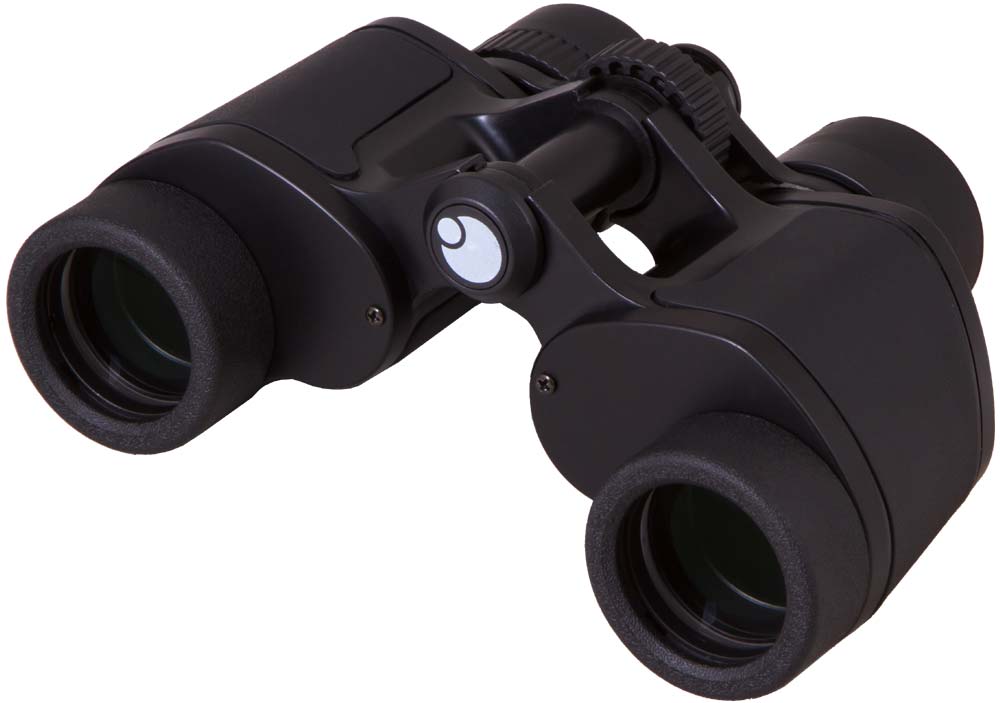 Levenhuk Sherman BASE 8x32 Binoculars are a compact and lightweight model in a waterproof shell. They are designed specifically for field observations. The advantages of these binoculars are wide field of view, impact-resistant shell and easy maintenance. The binoculars easily cope with observations in bad weather or extreme conditions; they provide a sharp and contrast image even in the twilight and at dusk.The optical elements of these Porro-prism binoculars are made of BaK-4 glass and are multicoated – they are light-gathering even in dim light conditions. This model is perfect for hunting, fishing, hiking and following sporting events.The shell is made of aluminum and protects these binoculars from moisture and dust; the nitrogen filling prevents fogging. Levenhuk Sherman BASE 8x32 Binoculars can be mounted on a tripod. There is also a diopter adjustment ring on the right eyepiece, twist-up eyecups and interpupillary distance adjustment.Features:Can be used in low light conditionsAluminum shellCoated lensesWaterproof shell filled with nitrogenAdaptability to a tripodThe kit includes:Levenhuk Sherman BASE 8x32 BinocularsEyepiece and objective lens capsStrapPouchCleaning wipeUser guide and lifetime warranty