Levenhuk Sherman BASE 12x50 Binoculars
Porro prism. Magnification: 12x. Objective lens diameter: 50mm
Levenhuk Sherman BASE 12x50 Binoculars are a classic model with Porro prism design. The main advantages of these binoculars are high magnification power, high-aperture optics, and resistance to extreme weather conditions. This model is perfect for countryside and open-air observations. High magnification power and coated optics allow observing distant objects with maximum details even in bad weather or dim light conditions. In addition, the binoculars can be installed on a tripod.
Thanks to the optics made of BaK-4 glass and fully multi-coated lenses, the binoculars provide a sharp and contrast image without distortions. Even long-term observations will be comfortable for the observer. The aluminum shell is waterproof and filled with nitrogen, protecting the lenses from fogging. Levenhuk Sherman BASE 12x50 Binoculars are perfect to use in any weather conditions.
You can adjust diopters and interpupillary distance, smoothly set up focusing and twist up the eyecups. With Levenhuk Sherman BASE 12x50 Binoculars you will always get a clear and bright image.
Features:
Powerful and high-aperture binoculars
BaK-4 optics glass
Coated lenses
Waterproof shell filled with nitrogen
Adaptability to a tripod
The kit includes:
Levenhuk Sherman BASE 12x50 Binoculars
Eyepiece and objective lens caps
Strap
Pouch
Cleaning wipe
User guide and lifetime warranty
Levenhuk Sherman BASE 12x50 Binoculars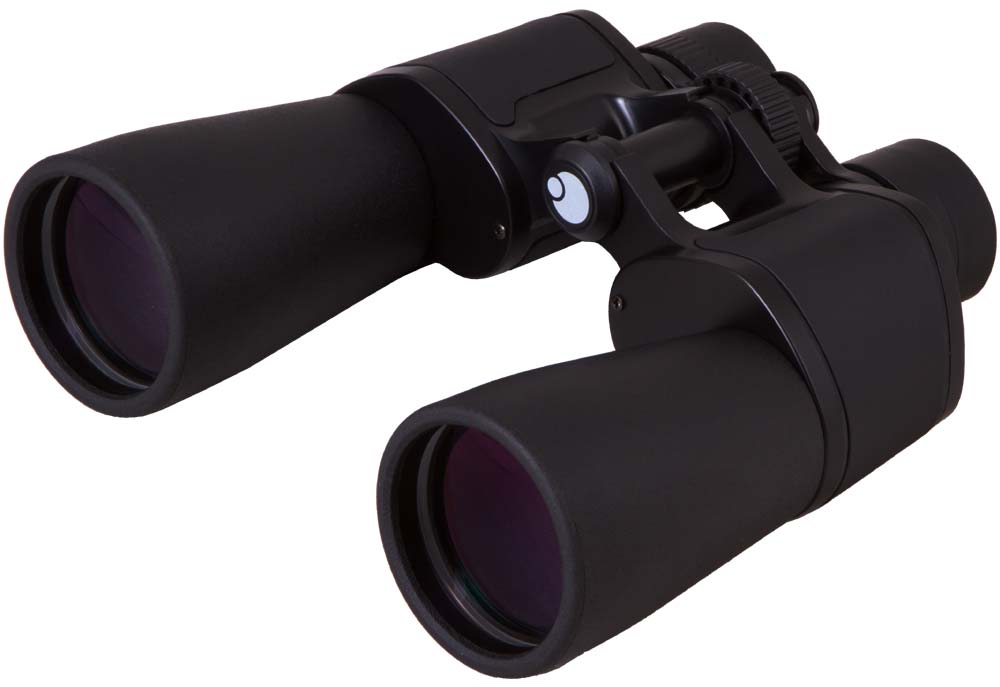 Levenhuk Sherman BASE 12x50 Binoculars are a classic model with Porro prism design. The main advantages of these binoculars are high magnification power, high-aperture optics, and resistance to extreme weather conditions. This model is perfect for countryside and open-air observations. High magnification power and coated optics allow observing distant objects with maximum details even in bad weather or dim light conditions. In addition, the binoculars can be installed on a tripod.Thanks to the optics made of BaK-4 glass and fully multi-coated lenses, the binoculars provide a sharp and contrast image without distortions. Even long-term observations will be comfortable for the observer. The aluminum shell is waterproof and filled with nitrogen, protecting the lenses from fogging. Levenhuk Sherman BASE 12x50 Binoculars are perfect to use in any weather conditions.You can adjust diopters and interpupillary distance, smoothly set up focusing and twist up the eyecups. With Levenhuk Sherman BASE 12x50 Binoculars you will always get a clear and bright image.Features:Powerful and high-aperture binocularsBaK-4 optics glassCoated lensesWaterproof shell filled with nitrogenAdaptability to a tripodThe kit includes:Levenhuk Sherman BASE 12x50 BinocularsEyepiece and objective lens capsStrapPouchCleaning wipeUser guide and lifetime warranty