Levenhuk Sherman BASE 10x42 Binoculars
Porro prism. Magnification: 10x. Objective lens diameter: 42mm
Levenhuk Sherman BASE 10x42 Binoculars are the perfect companion on a journey! Whether you go mountain climbing, hunting, birdwatching, fishing or walking in the forest, these binoculars will accompany you anywhere and you will see the beauty of our world and study unexplored places. This model is all-season, powerful and high-aperture.
Time-proven Porro-prisms are light-gathering, so you can perform observations even in low light conditions. The optical elements are made of BaK-4 glass; the lenses are coated. The aluminum shell is sturdy and reliable: the binoculars are shakeproof and survive falling from a low height. The nitrogen filling guarantees a clear view without fogging of lenses, even in conditions of high humidity or rapid change of temperature. The shell is water resistant: you can use the binoculars even when it is raining hard.
Levenhuk Sherman BASE 10x42 Binoculars are equipped with twist-up eyecups: you can remove them for observing in glasses. For maximum comfort during observations, you can adjust the diopters on the right eyepiece and change the interpupillary distance. Set the focus with an adjustment in the center of the shell. There is also a slot for mounting the binoculars on a tripod.
Features:
Classic model with Porro prisms
BaK-4 optics glass
Coated lenses
Waterproof shell filled with nitrogen
Adaptability to a tripod
The kit includes:
Levenhuk Sherman BASE 10x42 Binoculars
Eyepiece and objective lens caps
Strap
Pouch
Cleaning wipe
User guide and lifetime warranty
Levenhuk Sherman BASE 10x42 Binoculars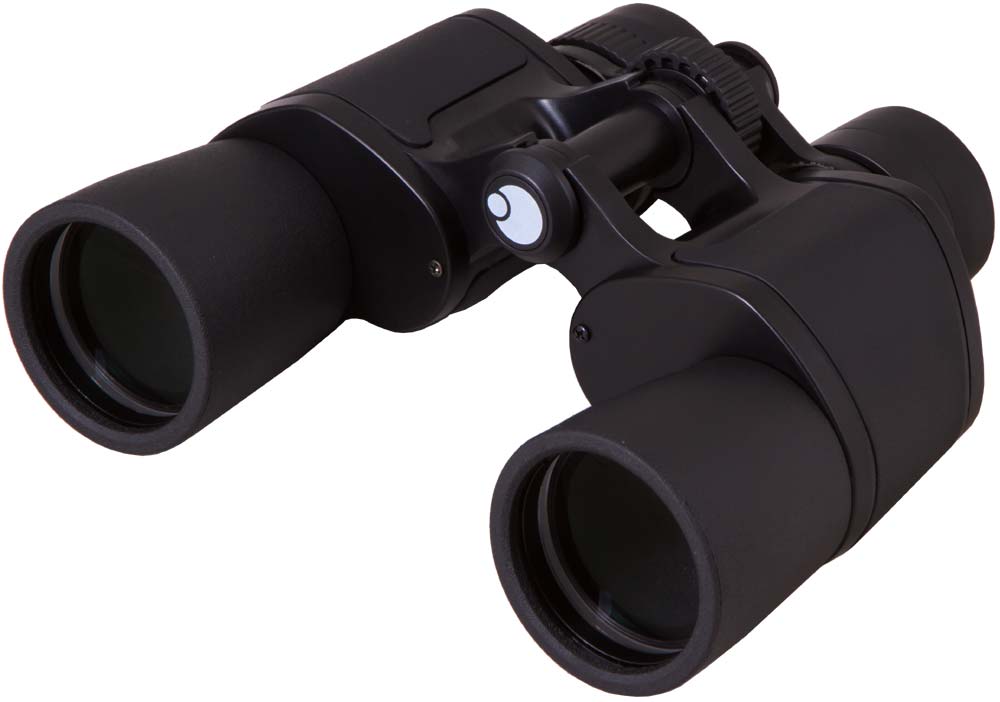 Levenhuk Sherman BASE 10x42 Binoculars are the perfect companion on a journey! Whether you go mountain climbing, hunting, birdwatching, fishing or walking in the forest, these binoculars will accompany you anywhere and you will see the beauty of our world and study unexplored places. This model is all-season, powerful and high-aperture.Time-proven Porro-prisms are light-gathering, so you can perform observations even in low light conditions. The optical elements are made of BaK-4 glass; the lenses are coated. The aluminum shell is sturdy and reliable: the binoculars are shakeproof and survive falling from a low height. The nitrogen filling guarantees a clear view without fogging of lenses, even in conditions of high humidity or rapid change of temperature. The shell is water resistant: you can use the binoculars even when it is raining hard.Levenhuk Sherman BASE 10x42 Binoculars are equipped with twist-up eyecups: you can remove them for observing in glasses. For maximum comfort during observations, you can adjust the diopters on the right eyepiece and change the interpupillary distance. Set the focus with an adjustment in the center of the shell. There is also a slot for mounting the binoculars on a tripod.Features:Classic model with Porro prismsBaK-4 optics glassCoated lensesWaterproof shell filled with nitrogenAdaptability to a tripodThe kit includes:Levenhuk Sherman BASE 10x42 BinocularsEyepiece and objective lens capsStrapPouchCleaning wipeUser guide and lifetime warranty