Levenhuk Karma PRO 10x50 Binoculars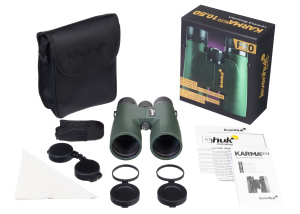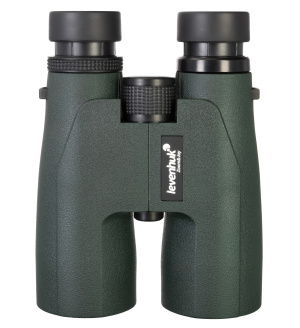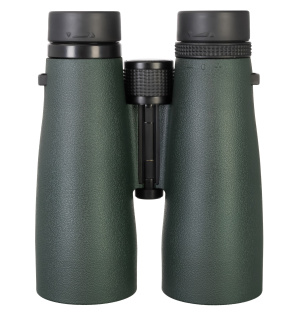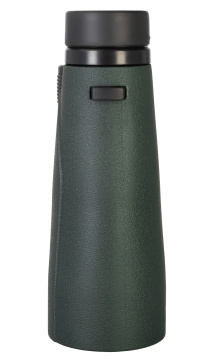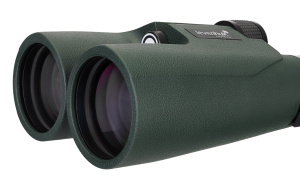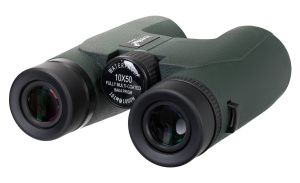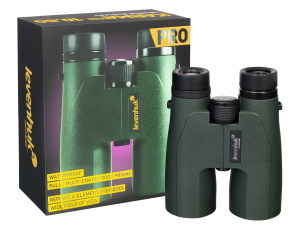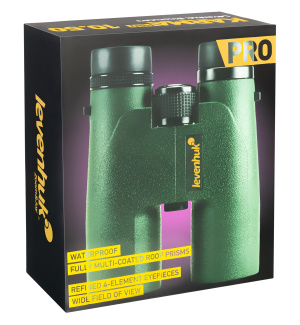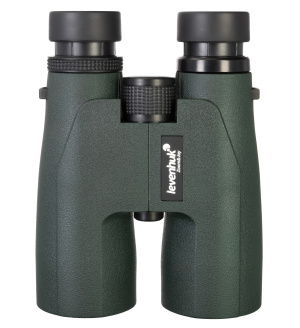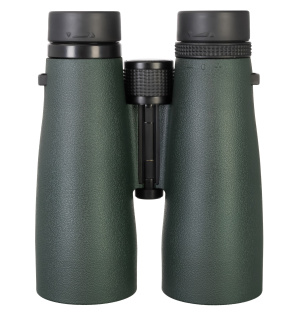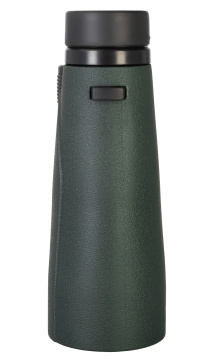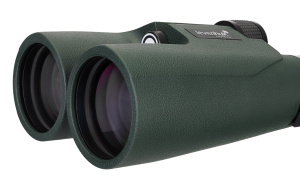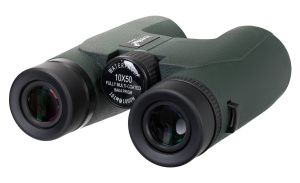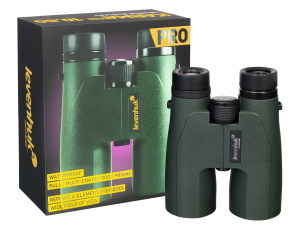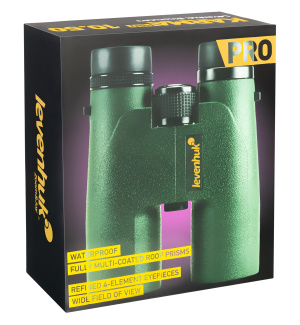 Powerful, wide-angle, convenient. Magnification: 10x. Objective lens diameter: 50mm
Unrivaled image quality, wide field of view, ergonomic design and great performance in any weather – Levenhuk Karma PRO 10x50 Binoculars are a great value even for the most demanding users! The wide field of view is especially useful for making panoramic observations and tracking moving objects. This model is a good choice for bird watching. The magnification of these binoculars is high enough to allow you to observe even very distant objects in detail. Powerful objective lenses ensure great visibility even at dusk. Levenhuk Karma PRO 10x50 Binoculars are for those who demand only the best!
Despite large objectives, Levenhuk Karma PRO 10x50 binoculars are a lot more compact than classic field binoculars. That is possible through the use of roof-prism design. Modern four-element eyepieces provide for images of the highest quality. The lenses are covered with full multilayer coating, which increases light transmission. As a result, you can enjoy bright living images in true colors. The shell of this model is filled with nitrogen so the optics don't fog even in bad weather.
The design of Levenhuk Karma PRO 10x50 binoculars is very well thought through in order to provide you with the most comfortable observations. Each user can easily adjust the interpupillary distance and diopters, as well as set the perfect distance between their eyes and eyepieces. The very comfortable-to-hold body of this model features a nonslip rubberized coating, which is also pleasant to the touch. The Levenhuk Karma PRO 10x50 binoculars are completely waterproof.
The kit includes:
Levenhuk Karma PRO 10x50 Binoculars
Eyepiece and objective lens caps
Strap
Cleaning wipe
Pouch
User guide and lifetime warranty
Levenhuk Karma PRO 10x50 Binoculars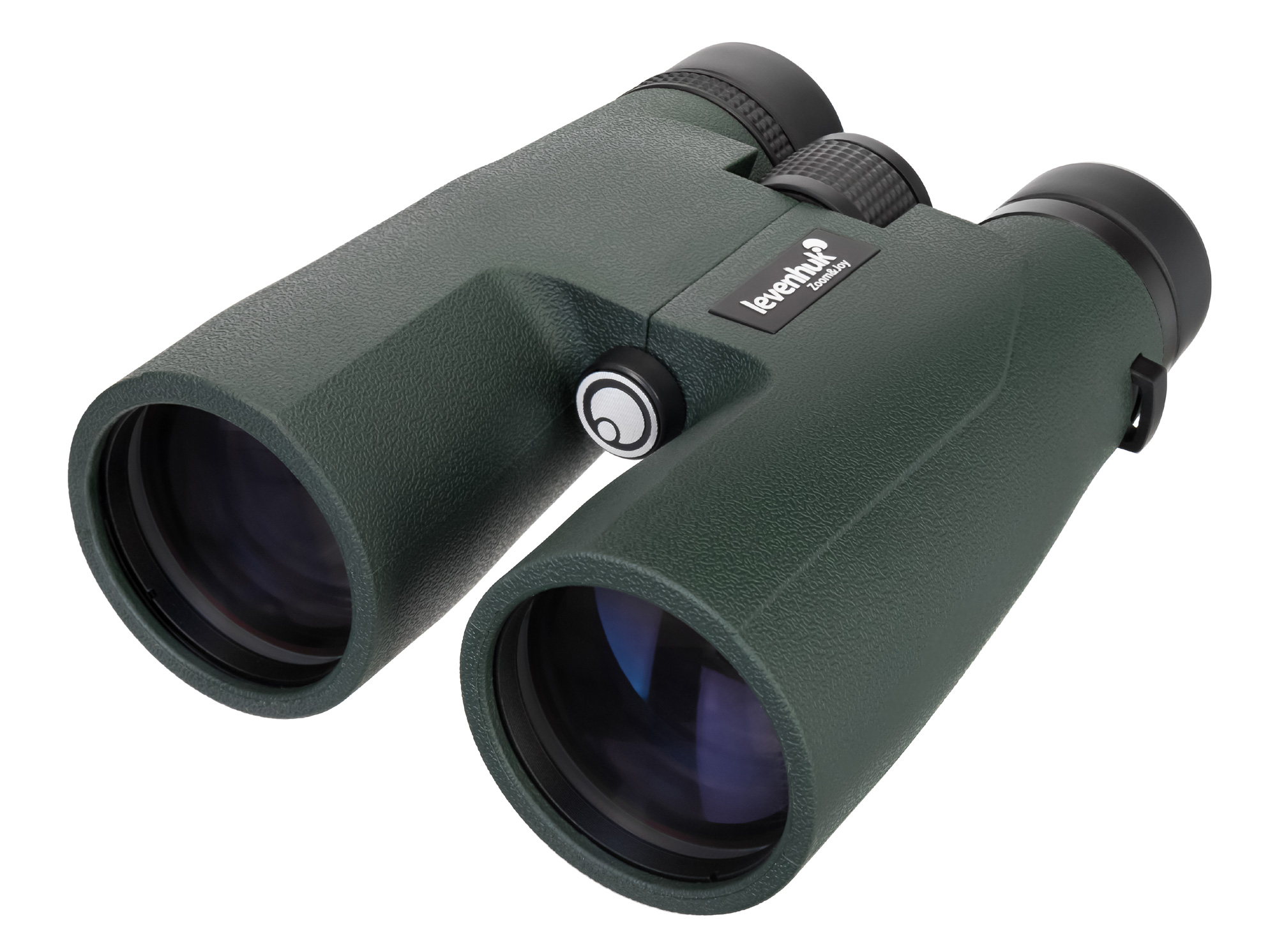 Unrivaled image quality, wide field of view, ergonomic design and great performance in any weather – Levenhuk Karma PRO 10x50 Binoculars are a great value even for the most demanding users! The wide field of view is especially useful for making panoramic observations and tracking moving objects. This model is a good choice for bird watching. The magnification of these binoculars is high enough to allow you to observe even very distant objects in detail. Powerful objective lenses ensure great visibility even at dusk. Levenhuk Karma PRO 10x50 Binoculars are for those who demand only the best! Despite large objectives, Levenhuk Karma PRO 10x50 binoculars are a lot more compact than classic field binoculars. That is possible through the use of roof-prism design. Modern four-element eyepieces provide for images of the highest quality. The lenses are covered with full multilayer coating, which increases light transmission. As a result, you can enjoy bright living images in true colors. The shell of this model is filled with nitrogen so the optics don't fog even in bad weather. The design of Levenhuk Karma PRO 10x50 binoculars is very well thought through in order to provide you with the most comfortable observations. Each user can easily adjust the interpupillary distance and diopters, as well as set the perfect distance between their eyes and eyepieces. The very comfortable-to-hold body of this model features a nonslip rubberized coating, which is also pleasant to the touch. The Levenhuk Karma PRO 10x50 binoculars are completely waterproof. The kit includes: Levenhuk Karma PRO 10x50 Binoculars Eyepiece and objective lens caps Strap Cleaning wipe Pouch User guide and lifetime warranty