Levenhuk Guard 1500 Rangefinder Binoculars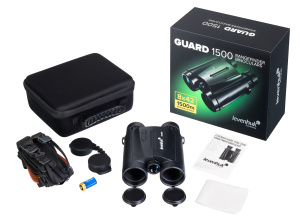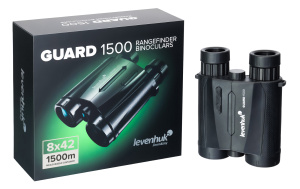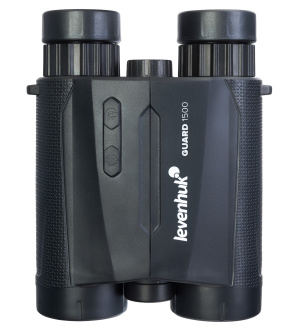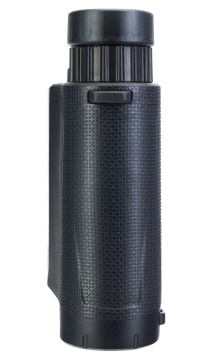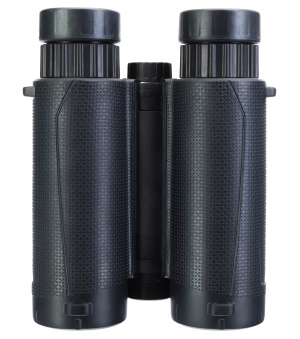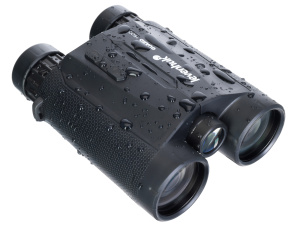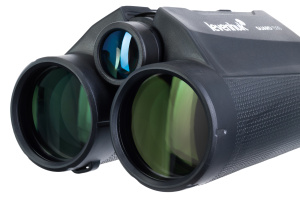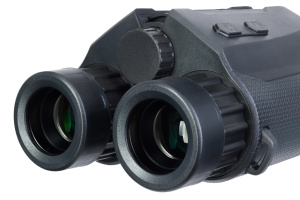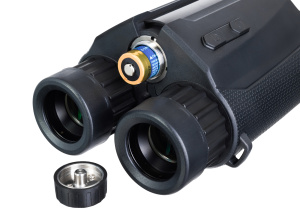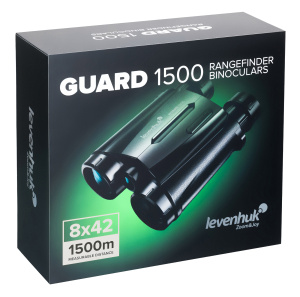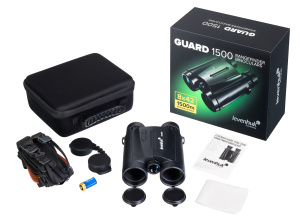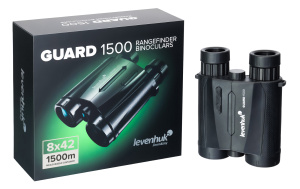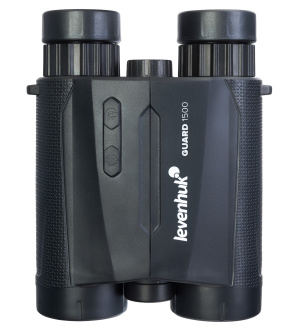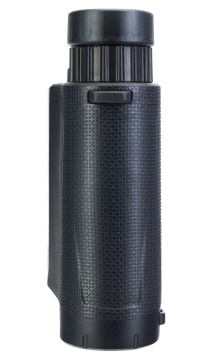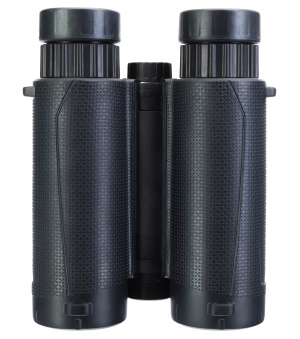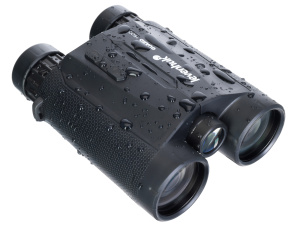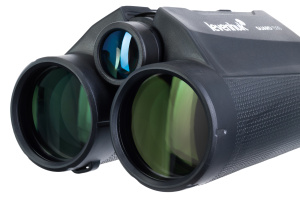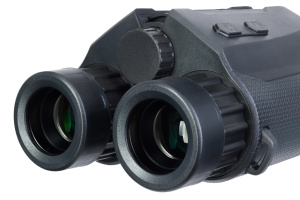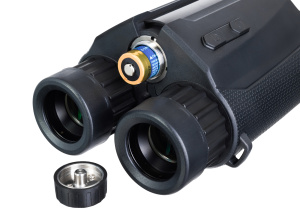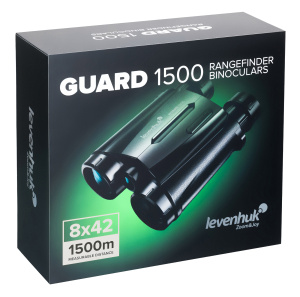 Magnification: 8x. Objective lens diameter: 42mm. Rangefinder with a target priority function. Measuring range: 1500m (4920ft)
Accessories
Levenhuk Guard 1500 binoculars with a rangefinder combine the functionality of classic field binoculars and a laser rangefinder. You can use the device as standard binoculars for observations at 8x magnification, but it can also measure distances and angles on the terrain up to 1,500 meters (4920ft). This device is especially useful for hunting or hiking – it helps to track game, calculate the exact distance of a shot, or determine the key landmarks on the terrain. It will come in handy at the construction site, solving tactical tasks, and even during sports competitions.
The optics deliver a clear and well-defined image over the entire field of view, working well in all light conditions – you will get a sharp picture even in cloudy weather or dusk. The rangefinder has a target priority function, i.e., you can select a nearby or remote object as a priority target. In practice, this is a useful feature especially when observing in a wooded area. If the target is only visible through tree branches, the rangefinder can be adjusted to ignore the obstacles – it is called the second (distant) target priority mode. The first (forefront) target priority mode, which is used to detect foreground targets, works in the same way.
Levenhuk Guard 1500 binoculars calculate terrain angles and measure straight and horizontal distance to the target. This feature is especially useful for hunting because it allows you to accurately calculate the trajectory of an uphill or downhill shot. All of the measurements can be taken in a single distance measurement mode or in a scan mode.
The device has a wide field of view, which allows you to fine-tune the optics to your needs – both diopter adjustment and individual focus adjustment for each eyepiece are available.
Key features:
Built-in rangefinder with target priority: foreground or background priority
Measuring range up to 1500 meters (4920ft), a single distance measurement mode, and a scan mode
Straight, horizontal distance-to-target measurements, angle calculation
Eye-safe laser, brightness-adjustable display
Lightweight optics with 8x magnification and a wide FOV
Individual focus adjustment for each eyepiece, diopter adjustment
IPX5-rated protection (body)
The kit includes:
Binoculars
Objective lens protective caps
Pouch
Carrying strap
Cleaning wipe
User manual and warranty card
Levenhuk Guard 1500 Rangefinder Binoculars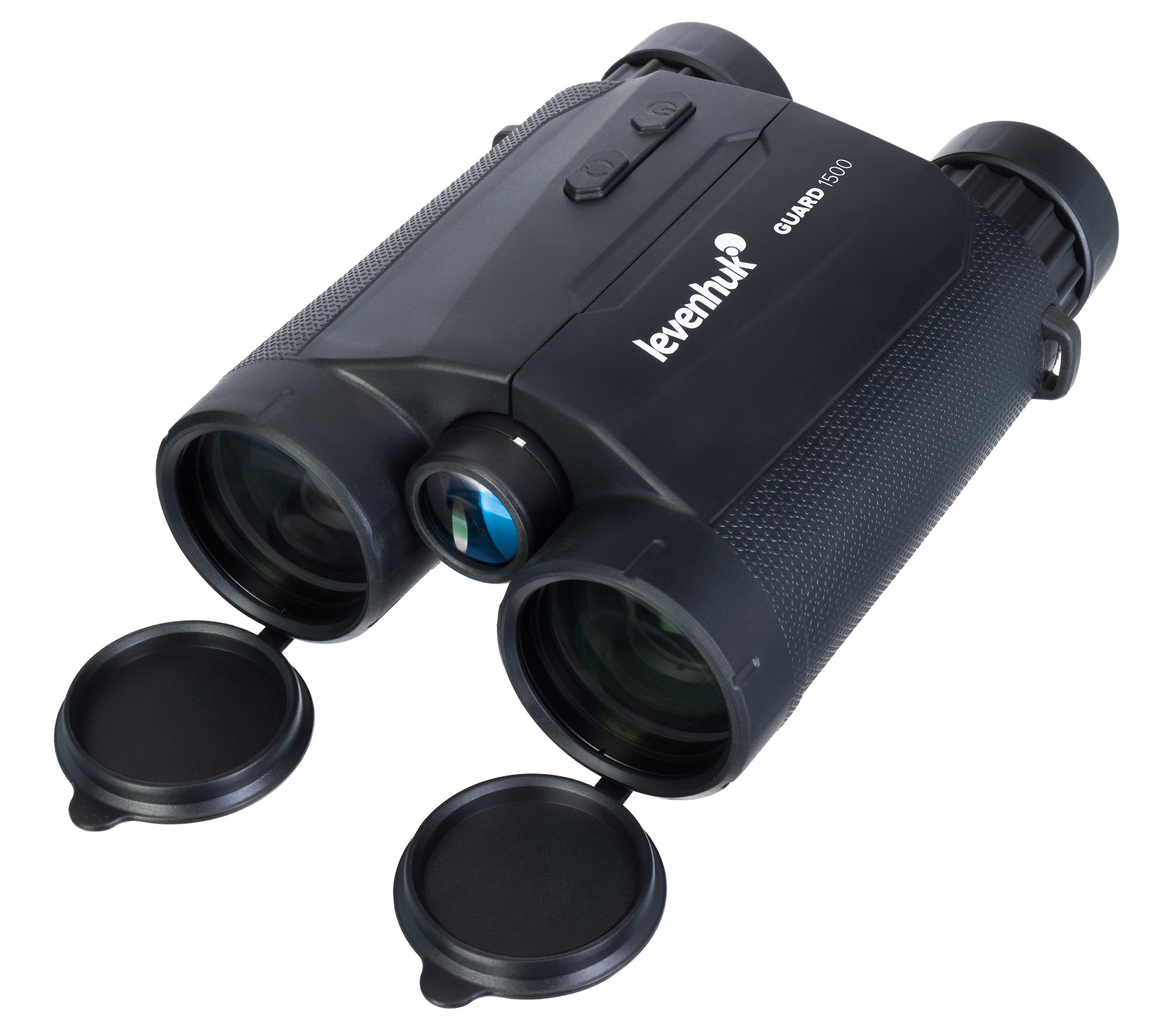 Levenhuk Guard 1500 binoculars with a rangefinder combine the functionality of classic field binoculars and a laser rangefinder. You can use the device as standard binoculars for observations at 8x magnification, but it can also measure distances and angles on the terrain up to 1,500 meters (4920ft). This device is especially useful for hunting or hiking – it helps to track game, calculate the exact distance of a shot, or determine the key landmarks on the terrain. It will come in handy at the construction site, solving tactical tasks, and even during sports competitions. The optics deliver a clear and well-defined image over the entire field of view, working well in all light conditions – you will get a sharp picture even in cloudy weather or dusk. The rangefinder has a target priority function, i.e., you can select a nearby or remote object as a priority target. In practice, this is a useful feature especially when observing in a wooded area. If the target is only visible through tree branches, the rangefinder can be adjusted to ignore the obstacles – it is called the second (distant) target priority mode. The first (forefront) target priority mode, which is used to detect foreground targets, works in the same way. Levenhuk Guard 1500 binoculars calculate terrain angles and measure straight and horizontal distance to the target. This feature is especially useful for hunting because it allows you to accurately calculate the trajectory of an uphill or downhill shot. All of the measurements can be taken in a single distance measurement mode or in a scan mode. The device has a wide field of view, which allows you to fine-tune the optics to your needs – both diopter adjustment and individual focus adjustment for each eyepiece are available. Key features: Built-in rangefinder with target priority: foreground or background priority Measuring range up to 1500 meters (4920ft), a single distance measurement mode, and a scan mode Straight, horizontal distance-to-target measurements, angle calculation Eye-safe laser, brightness-adjustable display Lightweight optics with 8x magnification and a wide FOV Individual focus adjustment for each eyepiece, diopter adjustment IPX5-rated protection (body) The kit includes: Binoculars Objective lens protective caps Pouch Carrying strap Cleaning wipe User manual and warranty card