Discovery Basics BB10 Binoculars
Roof prisms. Magnification: 5x. Objective lens diameter: 30mm
Discovery Channel informs, entertains and inspires its audiences around the globe about the world in all its wonder, diversity and amazement. Offering millions of people the chance to discover, and satisfy their curiosity, Discovery offers a compelling mix of stories across genres including science and technology, exploration, adventure, history and in depth behind-the-scenes glimpses at the people, places and organisations that shape and share the world we live in.
We proudly present the Discovery optics series that is produced by Levenhuk and endorsed by Discovery.
---
The Discovery Basics BB10 compact binoculars are easy to take with you on trips, long hikes, and walks. It has the low magnification of only 5x, so the field of view remains very wide. These binoculars make it easy to watch sports events, birds, animals, and any fast-moving objects. As they are also very lightweight, these binoculars will not be a burden on you when traveling.
The binoculars are based on roof prisms and have a central focusing wheel to adjust the sharpness of the picture. The binoculars fit comfortably in your hands, and due to the low magnification, the delivered images are very clear. There is no shaking and no need to use a tripod.
Key features:
Compact and lightweight
5x magnification, a wide field of view
Classic central focusing
A great choice for traveling and hiking
The kit includes:
Binoculars
Strap
User manual and warranty card
Discovery Basics BB10 Binoculars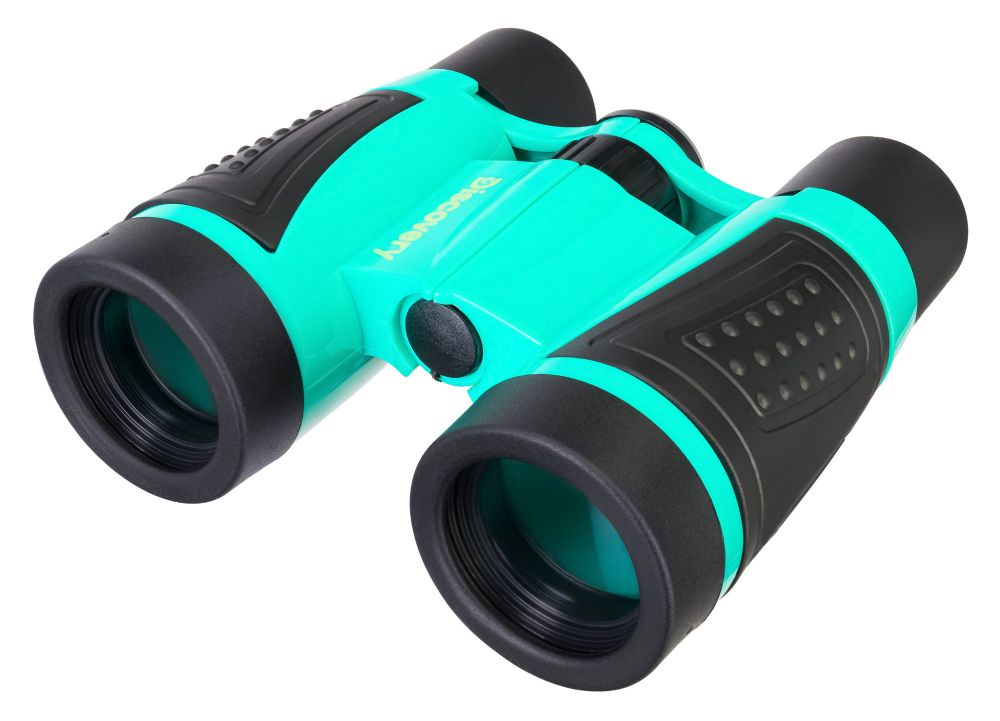 {: style="border:0px; margin-bottom: -5px; width:15%;" } Discovery Channel informs, entertains and inspires its audiences around the globe about the world in all its wonder, diversity and amazement. Offering millions of people the chance to discover, and satisfy their curiosity, Discovery offers a compelling mix of stories across genres including science and technology, exploration, adventure, history and in depth behind-the-scenes glimpses at the people, places and organisations that shape and share the world we live in. We proudly present the Discovery optics series that is produced by Levenhuk and endorsed by Discovery. The Discovery Basics BB10 compact binoculars are easy to take with you on trips, long hikes, and walks. It has the low magnification of only 5x, so the field of view remains very wide. These binoculars make it easy to watch sports events, birds, animals, and any fast-moving objects. As they are also very lightweight, these binoculars will not be a burden on you when traveling. The binoculars are based on roof prisms and have a central focusing wheel to adjust the sharpness of the picture. The binoculars fit comfortably in your hands, and due to the low magnification, the delivered images are very clear. There is no shaking and no need to use a tripod. Key features: Compact and lightweight 5x magnification, a wide field of view Classic central focusing A great choice for traveling and hiking The kit includes: Binoculars Strap User manual and warranty card