Levenhuk Wezzer Air MC10 Air Quality Monitor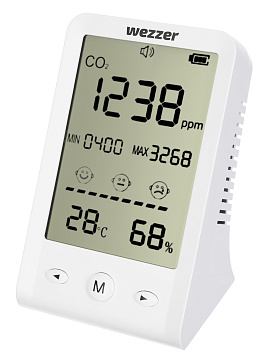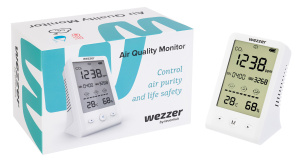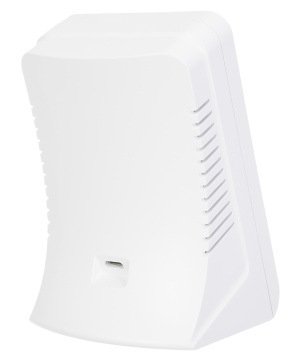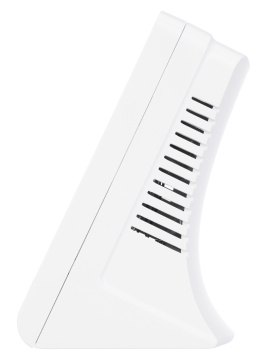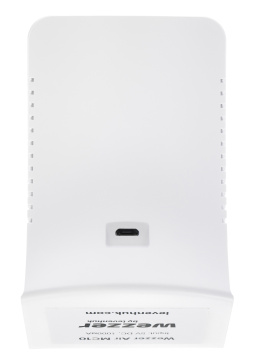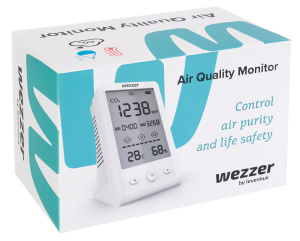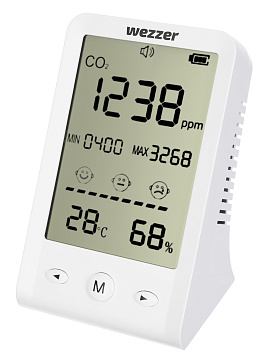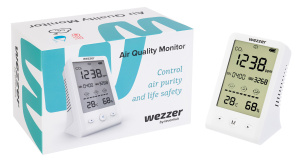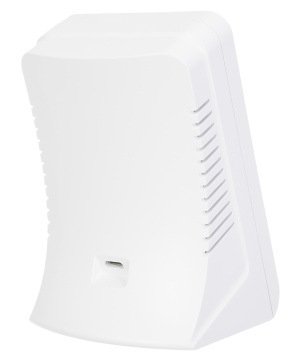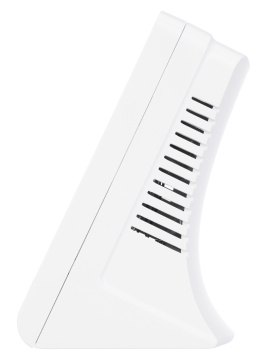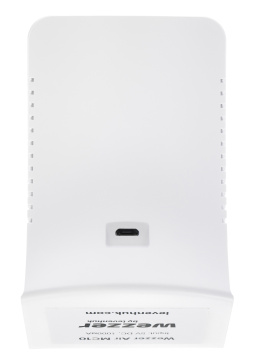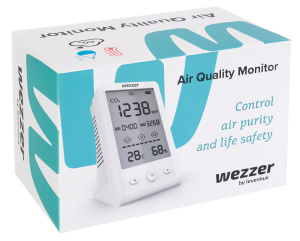 Functions: CO₂ monitor, thermometer, hygrometer
Levenhuk Wezzer Air MC10 is a must-have gadget for every urban citizen, especially for those who don't have much time in their daily routine to improve their health and well-being. If you do not ventilate the room you are in for a long time, the concentration of carbon dioxide in the air will increase significantly, thereby resulting in low performance, fatigue, and headaches. To prevent this, use the Levenhuk Wezzer Air MC10 Air Quality Monitor.
This device has a built-in CO2 monitor that quickly detects these negative changes. Not only does it show the current data on the screen, but it also notifies you of critical values. If you are completely busy with a work project or preoccupied with your favorite hobby and you do not keep track of the readings, the device will remind you when it is time to ventilate the room. It also records the minimum and maximum values and graphically displays on a scale how good the microclimate of the room is.
In addition to measuring the CO2 levels, the Levenhuk Wezzer Air MC10 Air Quality Monitor can detect the room temperature and humidity. Powered by a rechargeable battery, the device also has a low battery indicator.
Key features:
Detects the level of carbon dioxide in the room
Records the minimum and maximum values
Warns of dangerous CO2 levels
Comfort level scale, thermometer, and hygrometer
Powered by a rechargeable battery
The kit includes:
Air quality monitor
Micro USB cable
User manual and warranty card
Levenhuk Wezzer Air MC10 Air Quality Monitor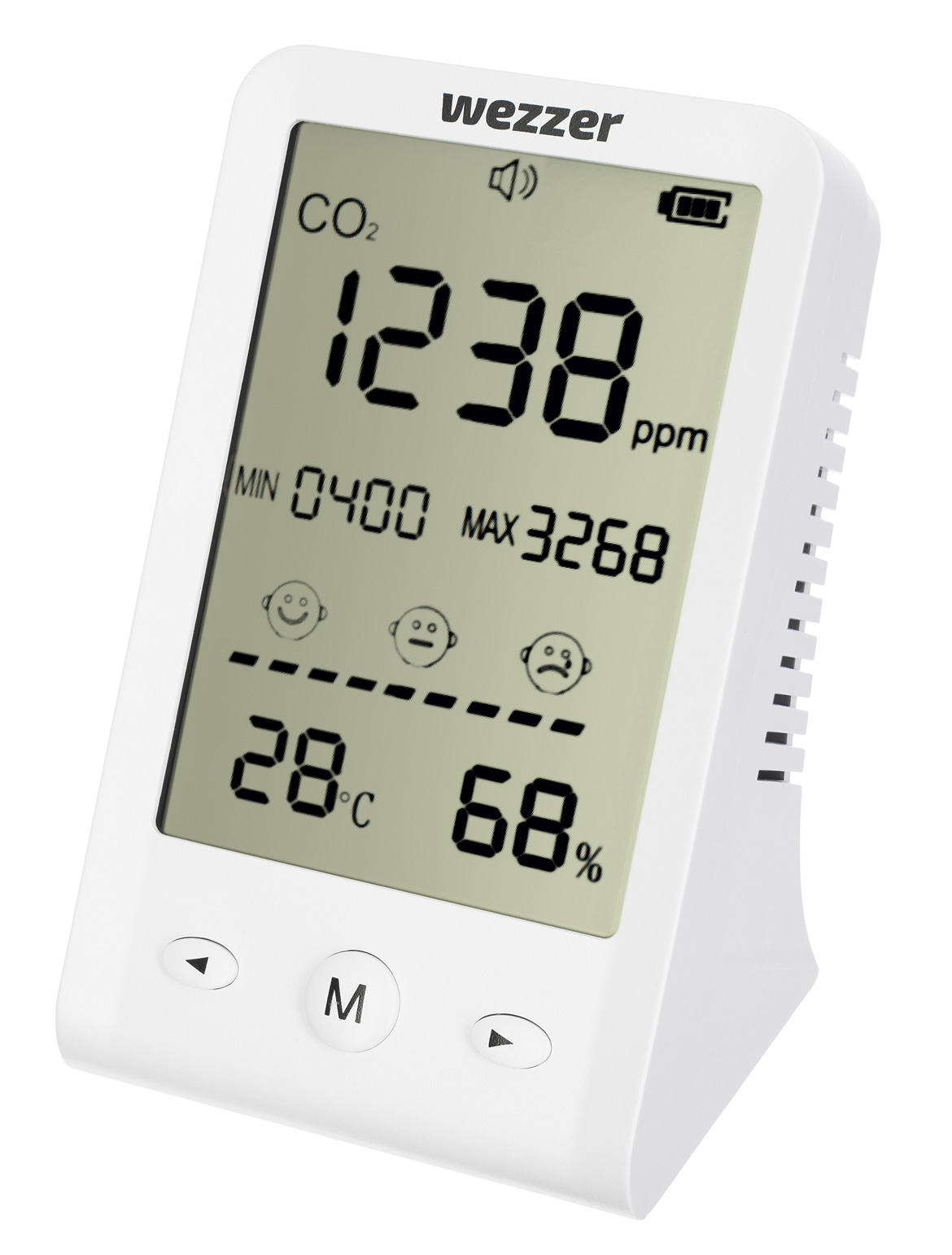 Levenhuk Wezzer Air MC10 is a must-have gadget for every urban citizen, especially for those who don't have much time in their daily routine to improve their health and well-being. If you do not ventilate the room you are in for a long time, the concentration of carbon dioxide in the air will increase significantly, thereby resulting in low performance, fatigue, and headaches. To prevent this, use the Levenhuk Wezzer Air MC10 Air Quality Monitor. This device has a built-in CO2 monitor that quickly detects these negative changes. Not only does it show the current data on the screen, but it also notifies you of critical values. If you are completely busy with a work project or preoccupied with your favorite hobby and you do not keep track of the readings, the device will remind you when it is time to ventilate the room. It also records the minimum and maximum values and graphically displays on a scale how good the microclimate of the room is. In addition to measuring the CO2 levels, the Levenhuk Wezzer Air MC10 Air Quality Monitor can detect the room temperature and humidity. Powered by a rechargeable battery, the device also has a low battery indicator. Key features: Detects the level of carbon dioxide in the room Records the minimum and maximum values Warns of dangerous CO2 levels Comfort level scale, thermometer, and hygrometer Powered by a rechargeable battery The kit includes: Air quality monitor Micro USB cable User manual and warranty card