Levenhuk Skyline Travel 80 Telescope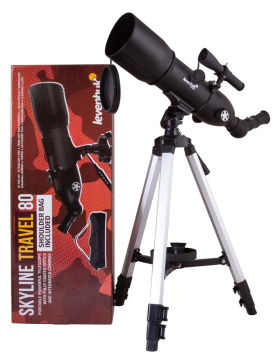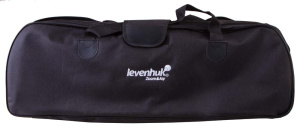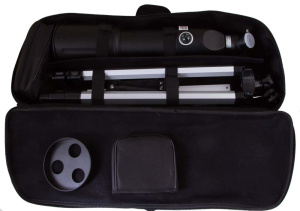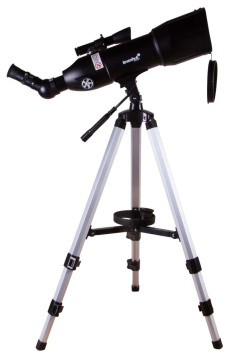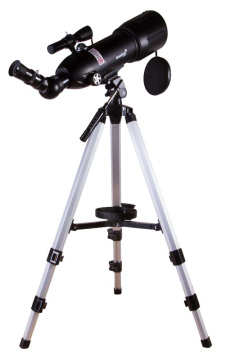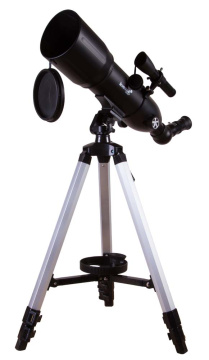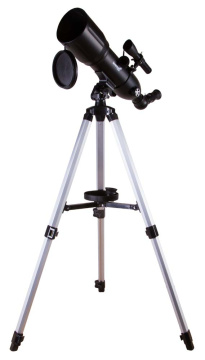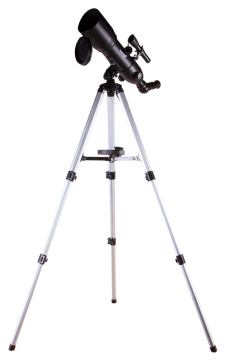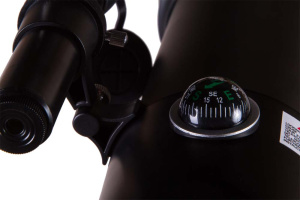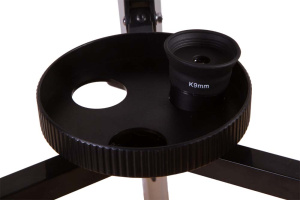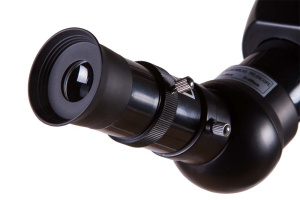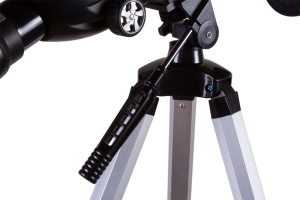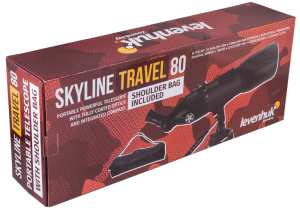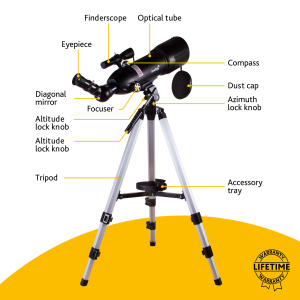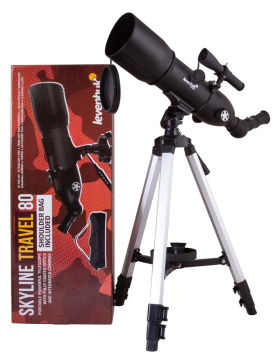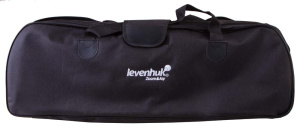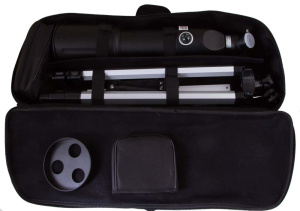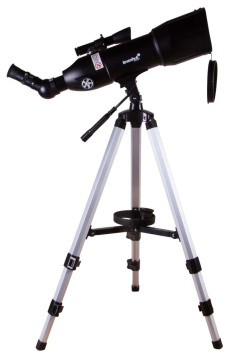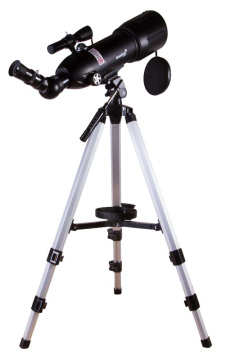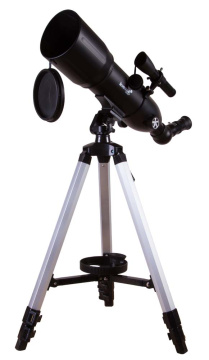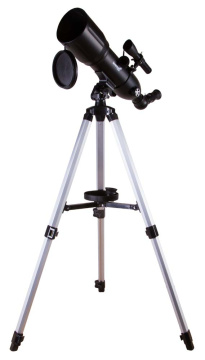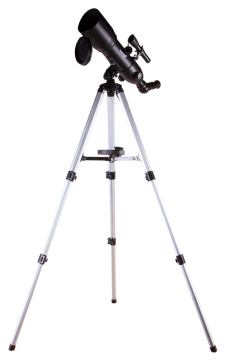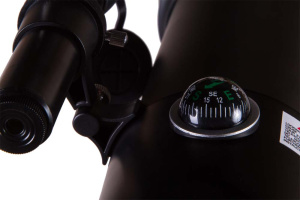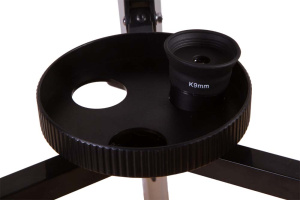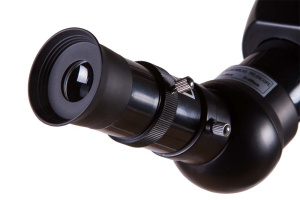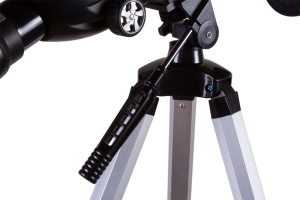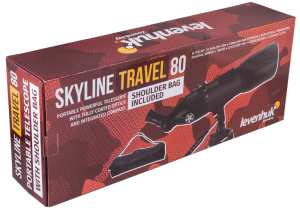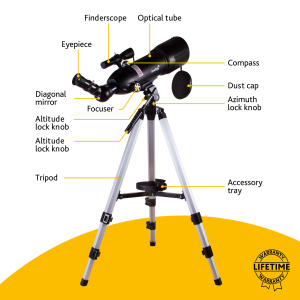 Refractor. Objective lens diameter: 80mm. Focal length: 400mm
Levenhuk Skyline Travel 80 Telescope is a small high-aperture refractor with coated optics, optimal for near-space and terrestrial observations. This is a great choice for beginner-level astronomers who are making their first steps in observations. Levenhuk Skyline Travel 80 is so easy to operate, even a kid can handle it.
The Levenhuk Skyline Travel 80 Telescope is perfect for observing the Moon and large planets of the solar system and, to a lesser extent, it is suitable for deep space observations, although it sufficiently captures bright galaxies, nebulae, and star clusters bright enough. We recommend performing all observations far away from the city lights. The telescope is convenient to take along with you on any trip due to its lightweight and compact design. A transportation bag that comes in the kit is large enough to fit not only an optical tube, mount, and tripod but also other optical accessories.
Eyepieces, a Barlow lens, and a diagonal prism are also included. Right "out of the box", you get a magnification of 132x that allows you to study the lunar craters, Saturn, Mars, and the atmospheric phenomena on Jupiter in detail. The telescope will be a great replacement for a spotting scope as it produces a "terrestrial" (undistorted) image.
Notice that an altazimuth mount for the telescope is easy to operate. A tripod is made of aluminum and its legs can be adjusted to the height of a user. There is an accessory tray. The optical tube has a small compass designed for quick land navigation and searching for celestial objects on the skyline.
Features:
Small and lightweight refractor
Perfect for exploring near space and terrestrial objects
A perfect choice for out-of-town observations
Designed for teenagers and beginner astronomers
Simple altazimuth mount
Magnification "out of the box": 132x
A bag for transportation comes in the kit
The kit includes:
Telescope
Mount
5x20 optical finder
K9 eyepiece, 1.25"
K25 eyepiece, 1.25"
Diagonal prism
3x Barlow lens
Aluminum tripod
Bag for storage and transportation
User manual and lifetime warranty
Levenhuk Skyline Travel 80 Telescope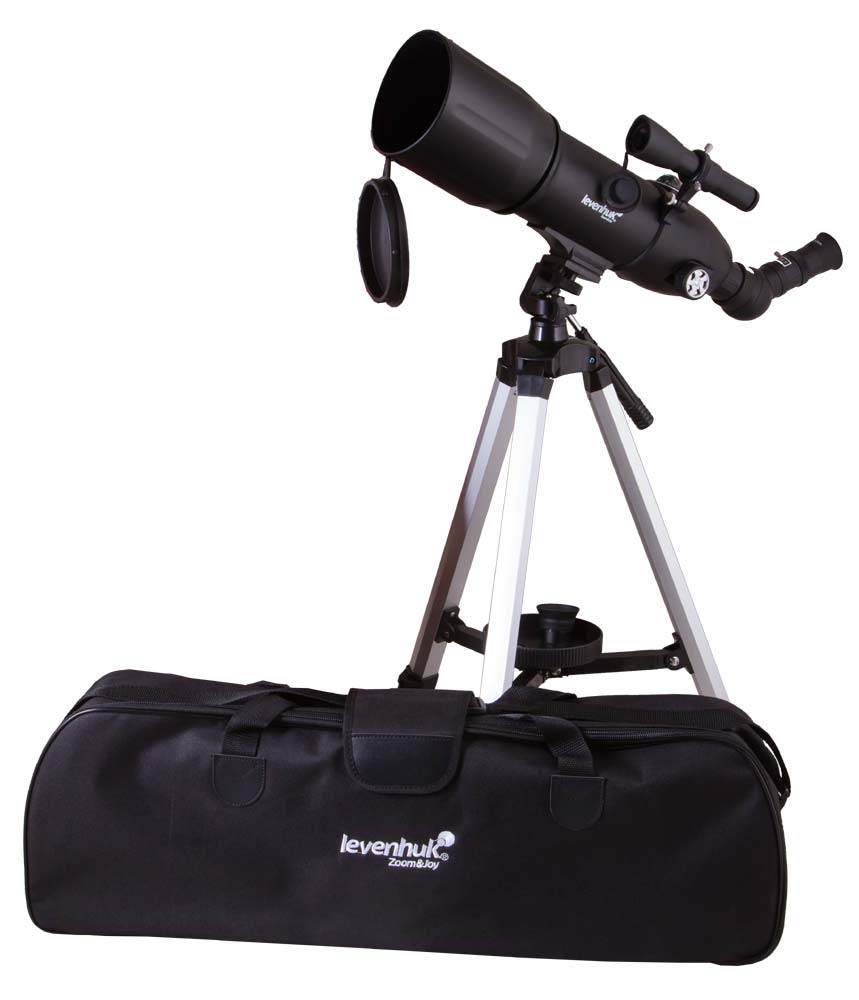 Levenhuk Skyline Travel 80 Telescope is a small high-aperture refractor with coated optics, optimal for near-space and terrestrial observations. This is a great choice for beginner-level astronomers who are making their first steps in observations. Levenhuk Skyline Travel 80 is so easy to operate, even a kid can handle it. The Levenhuk Skyline Travel 80 Telescope is perfect for observing the Moon and large planets of the solar system and, to a lesser extent, it is suitable for deep space observations, although it sufficiently captures bright galaxies, nebulae, and star clusters bright enough. We recommend performing all observations far away from the city lights. The telescope is convenient to take along with you on any trip due to its lightweight and compact design. A transportation bag that comes in the kit is large enough to fit not only an optical tube, mount, and tripod but also other optical accessories. Eyepieces, a Barlow lens, and a diagonal prism are also included. Right "out of the box", you get a magnification of 132x that allows you to study the lunar craters, Saturn, Mars, and the atmospheric phenomena on Jupiter in detail. The telescope will be a great replacement for a spotting scope as it produces a "terrestrial" (undistorted) image. Notice that an altazimuth mount for the telescope is easy to operate. A tripod is made of aluminum and its legs can be adjusted to the height of a user. There is an accessory tray. The optical tube has a small compass designed for quick land navigation and searching for celestial objects on the skyline. Features: Small and lightweight refractor Perfect for exploring near space and terrestrial objects A perfect choice for out-of-town observations Designed for teenagers and beginner astronomers Simple altazimuth mount Magnification "out of the box": 132x A bag for transportation comes in the kit The kit includes: Telescope Mount 5x20 optical finder K9 eyepiece, 1.25" K25 eyepiece, 1.25" Diagonal prism 3x Barlow lens Aluminum tripod Bag for storage and transportation User manual and lifetime warranty