Levenhuk Skyline BASE 70T Telescope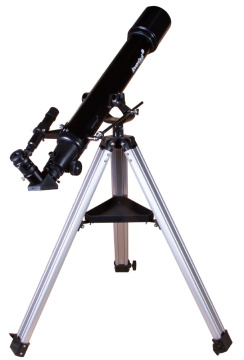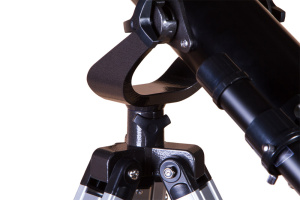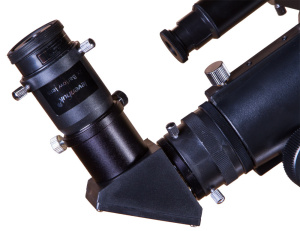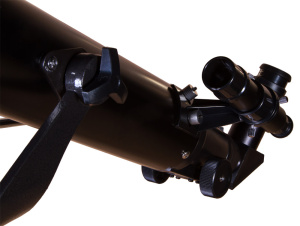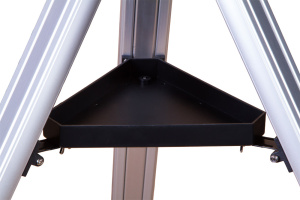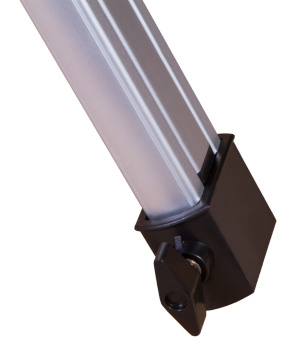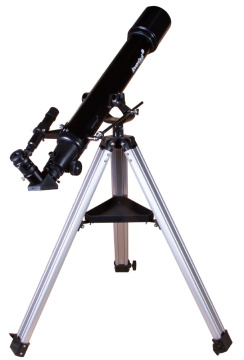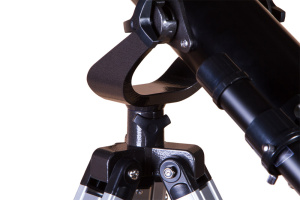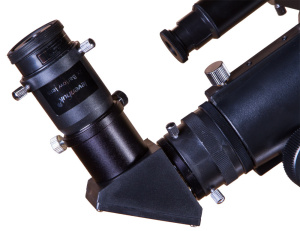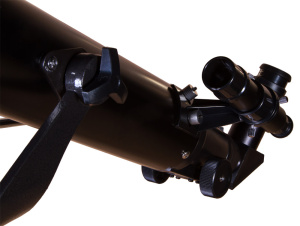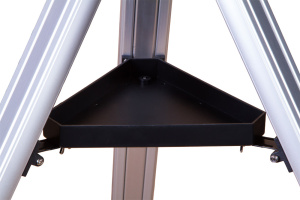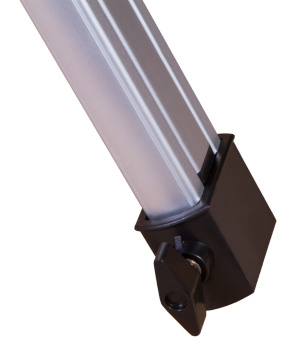 Refractor. Aperture: 70mm. Focal length: 700mm
Levenhuk Skyline BASE 70T is perfect for one's first space observations. This refractor is not only easy-to-operate, but it also creates a sharp and detailed image of the surface of the Moon or terrestrial objects. Due to an extended kit that includes many optical accessories, Levenhuk Skyline BASE 70T allows for observing many planets of the Solar system and some deep sky objects. Venus, Saturn, Jupiter, Mars, double and dim stars, open and globular clusters make the list of the observed objects.
The lenses in the telescope are made of fully coated glass. That allows for delivering a sharp and contrast image that remains detailed even during observation at the maximum magnification. A 6x optical finderscope and a classic alt-azimuth mount are used for precise pointing the optical tube to the observed object. Its operation is simple and user-friendly and does not cause difficulties even for beginner observers.
Many accessories are available for observations right out of the box: two eyepieces, a Barlow lens, and a diagonal mirror. They are perfectly compatible with this telescope and allow observing space at the highest practical power. A diagonal mirror is used for studying terrestrial landscapes: it corrects for distortion.
In addition to optical accessories, the kit includes a sturdy and reliable aluminum tripod. A useful accessory tray is fixed on the tripod. The tripod features adjustable legs.
Features:
Classic refractor for studying outer space or terrestrial objects
Simple-to-operate alt-azimuth mount
Fully coated glass optics
Extended set of accessories: eyepieces, a diagonal mirror, a Barlow lens
Ideal choice for a beginner observer
The kit includes:
Telescope optical tube
Alt-azimuth mount
Aluminum tripod with an accessory tray
6x24 optical finderscope
SUPER 10mm (70x) eyepiece
SUPER 25mm (28x) eyepiece
2x Barlow lens
Diagonal mirror
User manual and lifetime warranty
Levenhuk Skyline BASE 70T Telescope
Levenhuk Skyline BASE 70T is perfect for one's first space observations. This refractor is not only easy-to-operate, but it also creates a sharp and detailed image of the surface of the Moon or terrestrial objects. Due to an extended kit that includes many optical accessories, Levenhuk Skyline BASE 70T allows for observing many planets of the Solar system and some deep sky objects. Venus, Saturn, Jupiter, Mars, double and dim stars, open and globular clusters make the list of the observed objects.The lenses in the telescope are made of fully coated glass. That allows for delivering a sharp and contrast image that remains detailed even during observation at the maximum magnification. A 6x optical finderscope and a classic alt-azimuth mount are used for precise pointing the optical tube to the observed object. Its operation is simple and user-friendly and does not cause difficulties even for beginner observers.Many accessories are available for observations right out of the box: two eyepieces, a Barlow lens, and a diagonal mirror. They are perfectly compatible with this telescope and allow observing space at the highest practical power. A diagonal mirror is used for studying terrestrial landscapes: it corrects for distortion.In addition to optical accessories, the kit includes a sturdy and reliable aluminum tripod. A useful accessory tray is fixed on the tripod. The tripod features adjustable legs.Features:Classic refractor for studying outer space or terrestrial objectsSimple-to-operate alt-azimuth mountFully coated glass opticsExtended set of accessories: eyepieces, a diagonal mirror, a Barlow lensIdeal choice for a beginner observerThe kit includes:Telescope optical tubeAlt-azimuth mountAluminum tripod with an accessory tray6x24 optical finderscopeSUPER 10mm (70x) eyepieceSUPER 25mm (28x) eyepiece2x Barlow lensDiagonal mirrorUser manual and lifetime warranty