Levenhuk LabZZ TK76 Telescope with case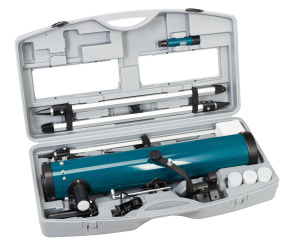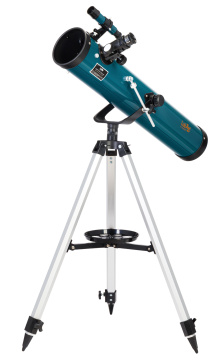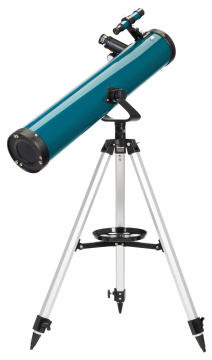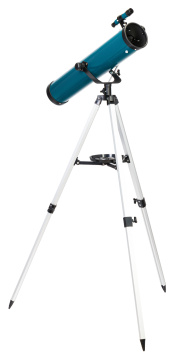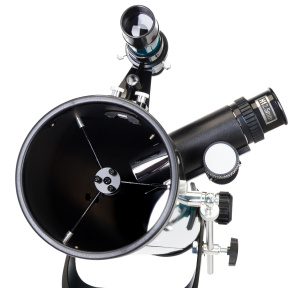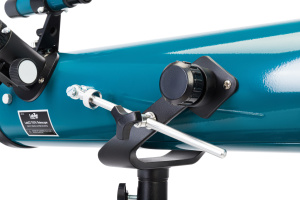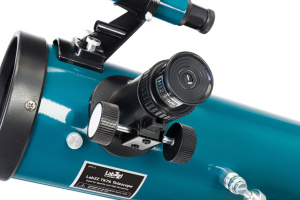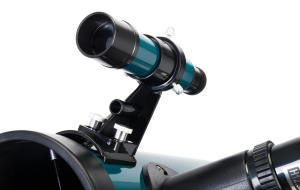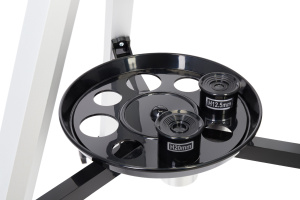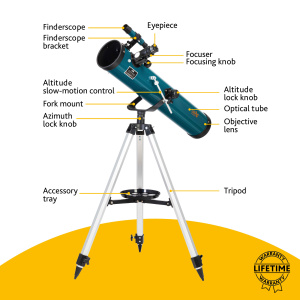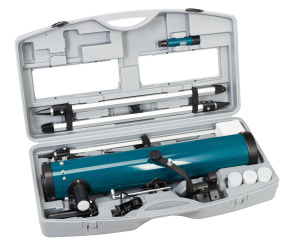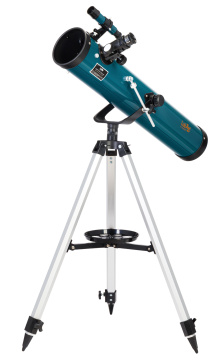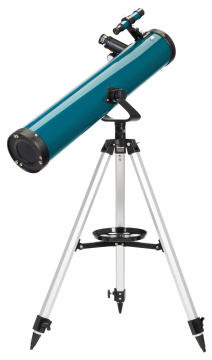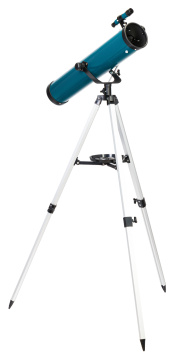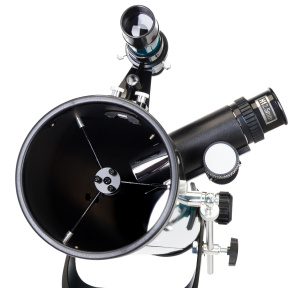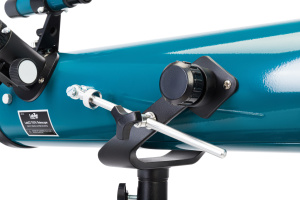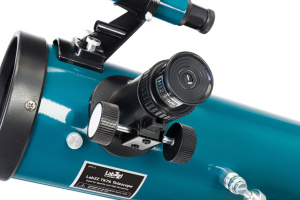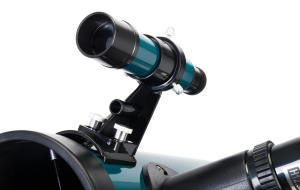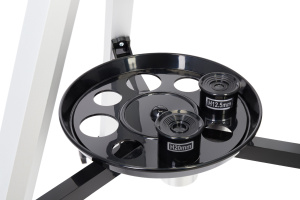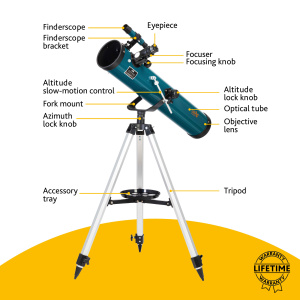 Newtonian reflector. Aperture: 76 mm. Focal length: 700 mm
With the Levenhuk LabZZ TK76 telescope, you can observe a wide range of astronomical objects, including the Moon, the planets of the Solar system, bright galaxies, nebulae and star clusters as well as a meteor shower. The Levenhuk LabZZ TK76 telescope is a teenager-oriented device with an extended kit. It is very easy to handle.
The optics of this Newtonian reflector are made of glass with an anti-reflective coating. The optics render a clear image, collect enough light for basic astronomical observations, and eliminate aberrations. The azimuth mount features a microscrew on the vertical axis, which allows you to accurately and smoothly set a telescope on the selected object. The aluminum tripod is stable and robust. It features the accessory tray in the middle. The tripod height is adjustable.
All of the required accessories are included, so you do not need to buy them separately. The robust plastic case with the handle is also included. It holds your complete telescope setup, so it is convenient to transport and store the telescope with all of its accessories.
Features:
Children's Newtonian reflector for space observation
For observations of the Moon, the planets of the Solar system, and stars
Easy to handle due to the azimuth mount
The kit includes all of the required accessories
Convenient to transport (case included)
The kit includes:
Telescope optical tube
4 mm eyepiece
12.5 mm eyepiece
20 mm eyepiece
2x Barlow lens
1.5x erecting eyepiece
Finder 5x24
Azimuth mount
Aluminum tripod with an accessory tray
Plastic case
User manual and lifetime warranty
Levenhuk LabZZ TK76 Telescope with case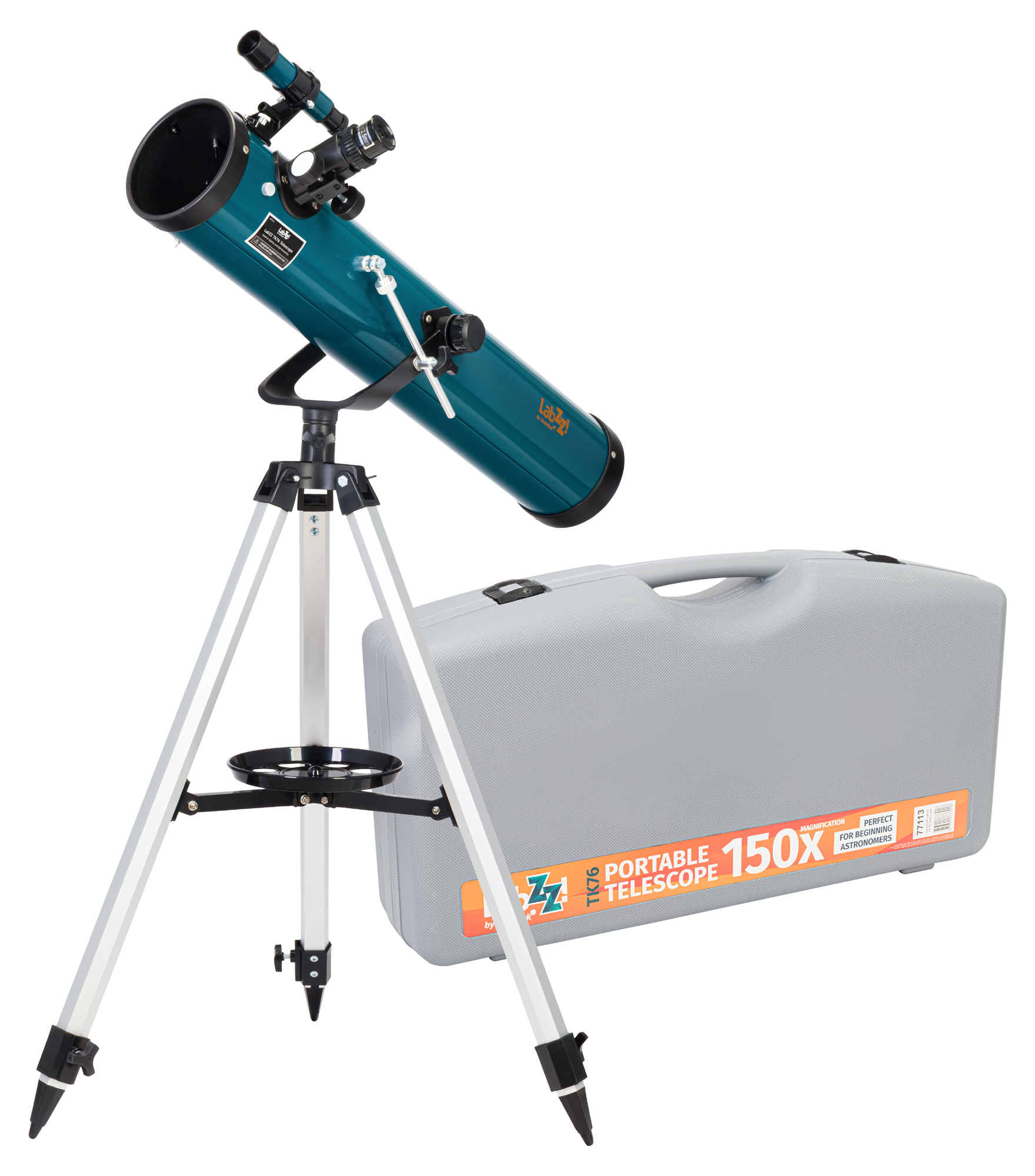 With the Levenhuk LabZZ TK76 telescope, you can observe a wide range of astronomical objects, including the Moon, the planets of the Solar system, bright galaxies, nebulae and star clusters as well as a meteor shower. The Levenhuk LabZZ TK76 telescope is a teenager-oriented device with an extended kit. It is very easy to handle. The optics of this Newtonian reflector are made of glass with an anti-reflective coating. The optics render a clear image, collect enough light for basic astronomical observations, and eliminate aberrations. The azimuth mount features a microscrew on the vertical axis, which allows you to accurately and smoothly set a telescope on the selected object. The aluminum tripod is stable and robust. It features the accessory tray in the middle. The tripod height is adjustable. All of the required accessories are included, so you do not need to buy them separately. The robust plastic case with the handle is also included. It holds your complete telescope setup, so it is convenient to transport and store the telescope with all of its accessories. Features: Children's Newtonian reflector for space observation For observations of the Moon, the planets of the Solar system, and stars Easy to handle due to the azimuth mount The kit includes all of the required accessories Convenient to transport (case included) The kit includes: Telescope optical tube 4 mm eyepiece 12.5 mm eyepiece 20 mm eyepiece 2x Barlow lens 1.5x erecting eyepiece Finder 5x24 Azimuth mount Aluminum tripod with an accessory tray Plastic case User manual and lifetime warranty