Levenhuk LabZZ D1 Telescope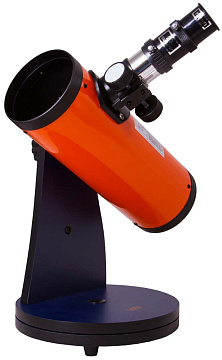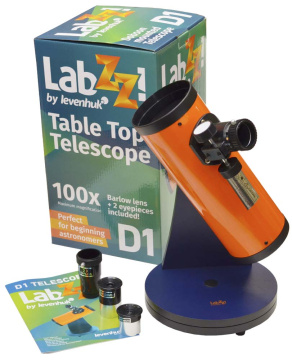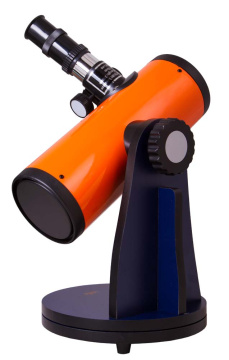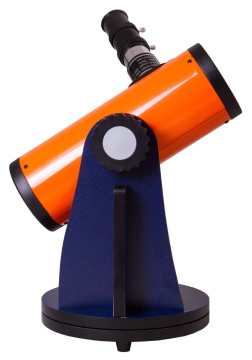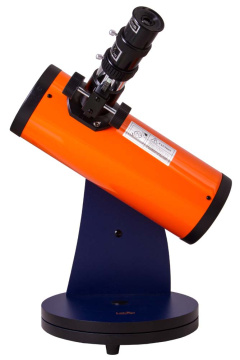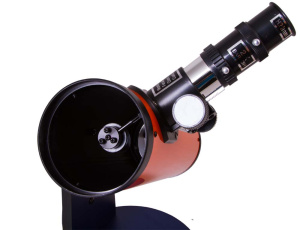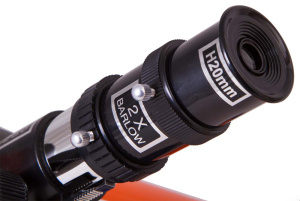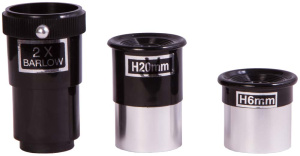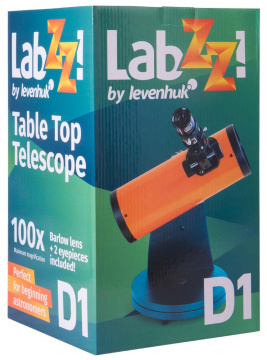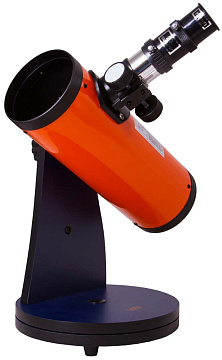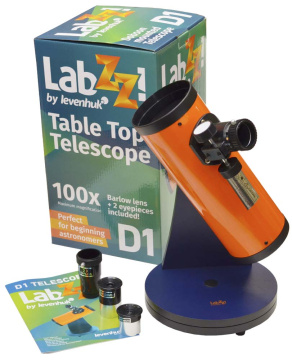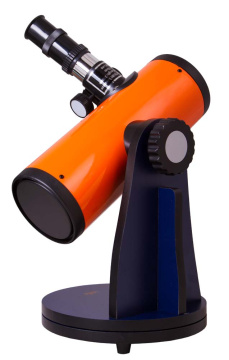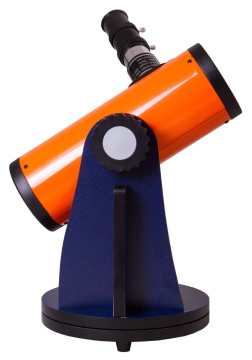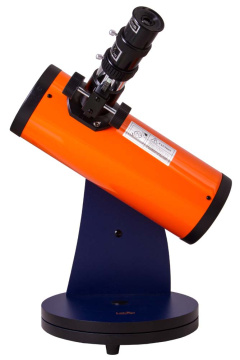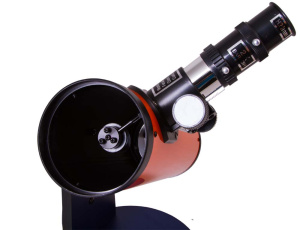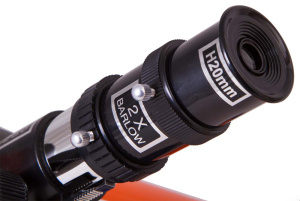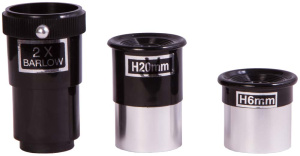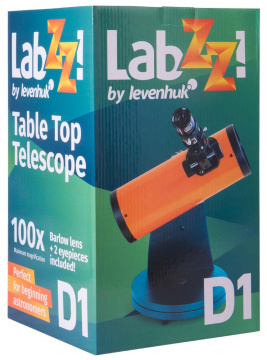 Newtonian telescope. Primary mirror diameter: 76mm. Focal length: 300mm
Levenhuk LabZZ D1 Telescope is designed for young explorers who do not want to stop their astronomical observations even for a minute! This model is compact and lightweight, and a kid will be able to take it to the countryside, to a school or in the yard. The maximum magnification of this telescope is 60x, which allows studying the whole Solar system, its planets and the Moon, and even far nebulas and galaxies.
Levenhuk LabZZ D1 is a Newtonian reflector with coated optics. It provides a sharp and clear image, without chromatic aberrations or flares. The best result is always achieved away from city lights, where you will be able to see more details of the observed objects. The optical tube is installed on a tabletop Dobsonian mount that can be rotated 360 degrees and moved up and down. This type of mount does not demand any special skills – a young astronomer will be able to handle it without effort.
The kit includes two eyepieces and a Barlow lens. You can purchase additional accessories to use the full potential of Levenhuk LabZZ D1 Telescope.
Features:
Maximum magnification of the included lens is 60x
Easy-to-use, 360° rotatable tabletop Dobsonian mount
Excellent choice for beginners in astronomy
Coated optics
Minimum of chromatic aberrations
The kit includes:
Levenhuk LabZZ D1 Telescope
H10 eyepiece, 1.25"
H20 eyepiece, 1.25"
2x Barlow lens
User manual and lifetime warranty
Levenhuk LabZZ D1 Telescope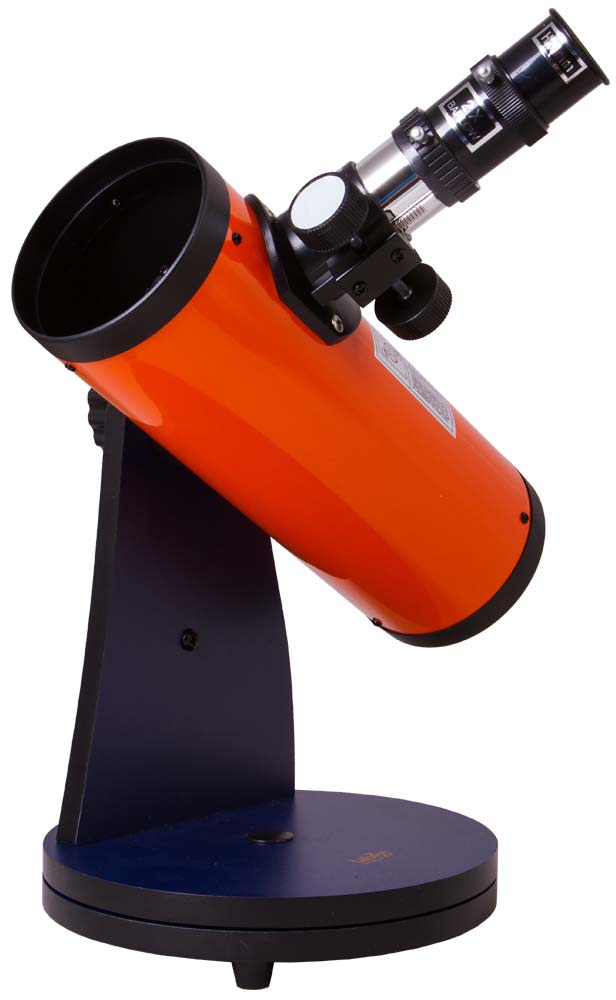 Levenhuk LabZZ D1 Telescope is designed for young explorers who do not want to stop their astronomical observations even for a minute! This model is compact and lightweight, and a kid will be able to take it to the countryside, to a school or in the yard. The maximum magnification of this telescope is 60x, which allows studying the whole Solar system, its planets and the Moon, and even far nebulas and galaxies.Levenhuk LabZZ D1 is a Newtonian reflector with coated optics. It provides a sharp and clear image, without chromatic aberrations or flares. The best result is always achieved away from city lights, where you will be able to see more details of the observed objects. The optical tube is installed on a tabletop Dobsonian mount that can be rotated 360 degrees and moved up and down. This type of mount does not demand any special skills – a young astronomer will be able to handle it without effort.The kit includes two eyepieces and a Barlow lens. You can purchase additional accessories to use the full potential of Levenhuk LabZZ D1 Telescope.Features:Maximum magnification of the included lens is 60xEasy-to-use, 360° rotatable tabletop Dobsonian mountExcellent choice for beginners in astronomyCoated opticsMinimum of chromatic aberrationsThe kit includes:Levenhuk LabZZ D1 TelescopeH10 eyepiece, 1.25"H20 eyepiece, 1.25"2x Barlow lensUser manual and lifetime warranty