Levenhuk Blitz 50 BASE Telescope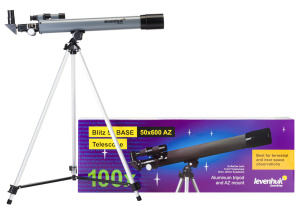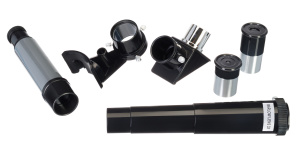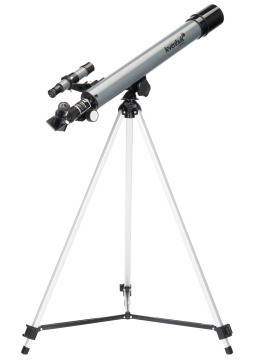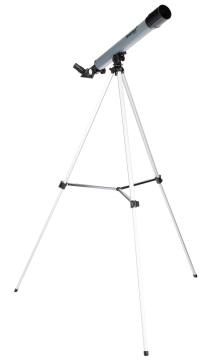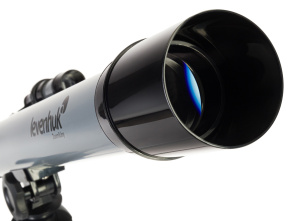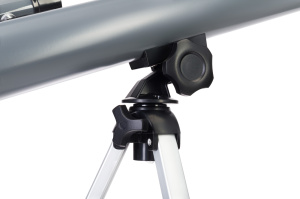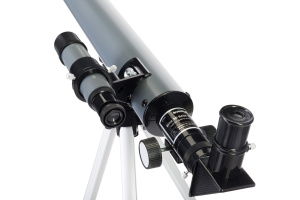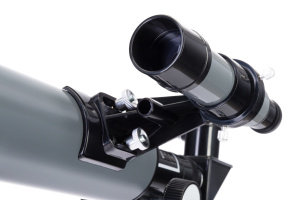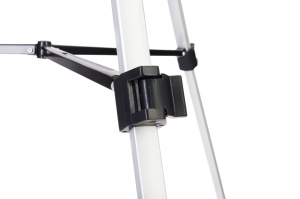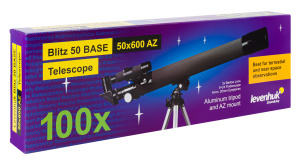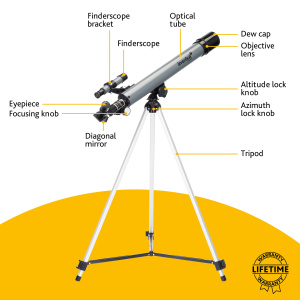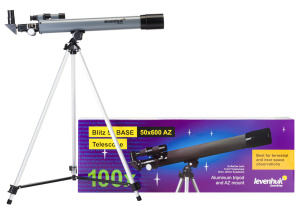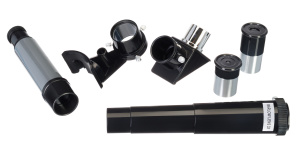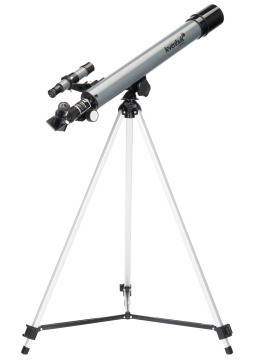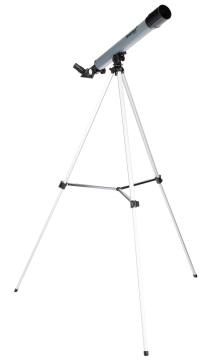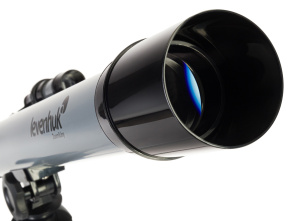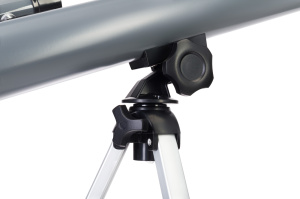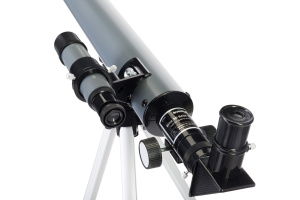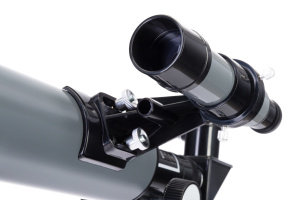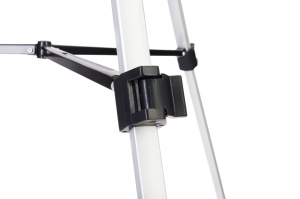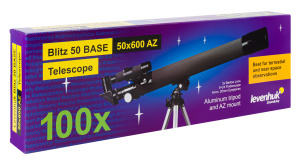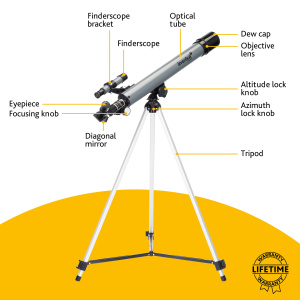 Achromatic refractor. Aperture: 50mm. Focal length: 600mm
The Levenhuk Blitz 50 BASE telescope is an entry-level achromatic refractor. The telescope is perfect for children or teenagers who are interested in astronomy. It is easy to handle. You can study the Moon with it or use it as a spotting scope to study terrestrial objects. All of the required accessories are included, so you do not need to buy them separately.
Due to lenses made of optical glass with an anti-reflective coating, the telescope renders a high-quality clear and sharp image. The classical azimuth mount does not feature a microscrew and knobs. To set the telescope on the selected object, just turn the optical tube in the desired direction. The full height aluminum tripod features a brace that makes it even more stable. Its legs also feature adjustable height.
The kit includes all of the necessary optical accessories, including a Barlow lens and diagonal mirror.
Features:
Telescope for kids and novice astronomers
Glass optics with an anti-reflective coating
Can be used for studying the Moon and terrestrial objects
Sufficient optical accessories set
Easy to handle – suitable for children and beginner astronomers
The kit includes:
Telescope optical tube
6mm eyepiece
20mm eyepiece
3x Barlow lens
90° diagonal mirror
Finder 5x24
Azimuth mount
Aluminum tripod
User manual and lifetime warranty
Levenhuk Blitz 50 BASE Telescope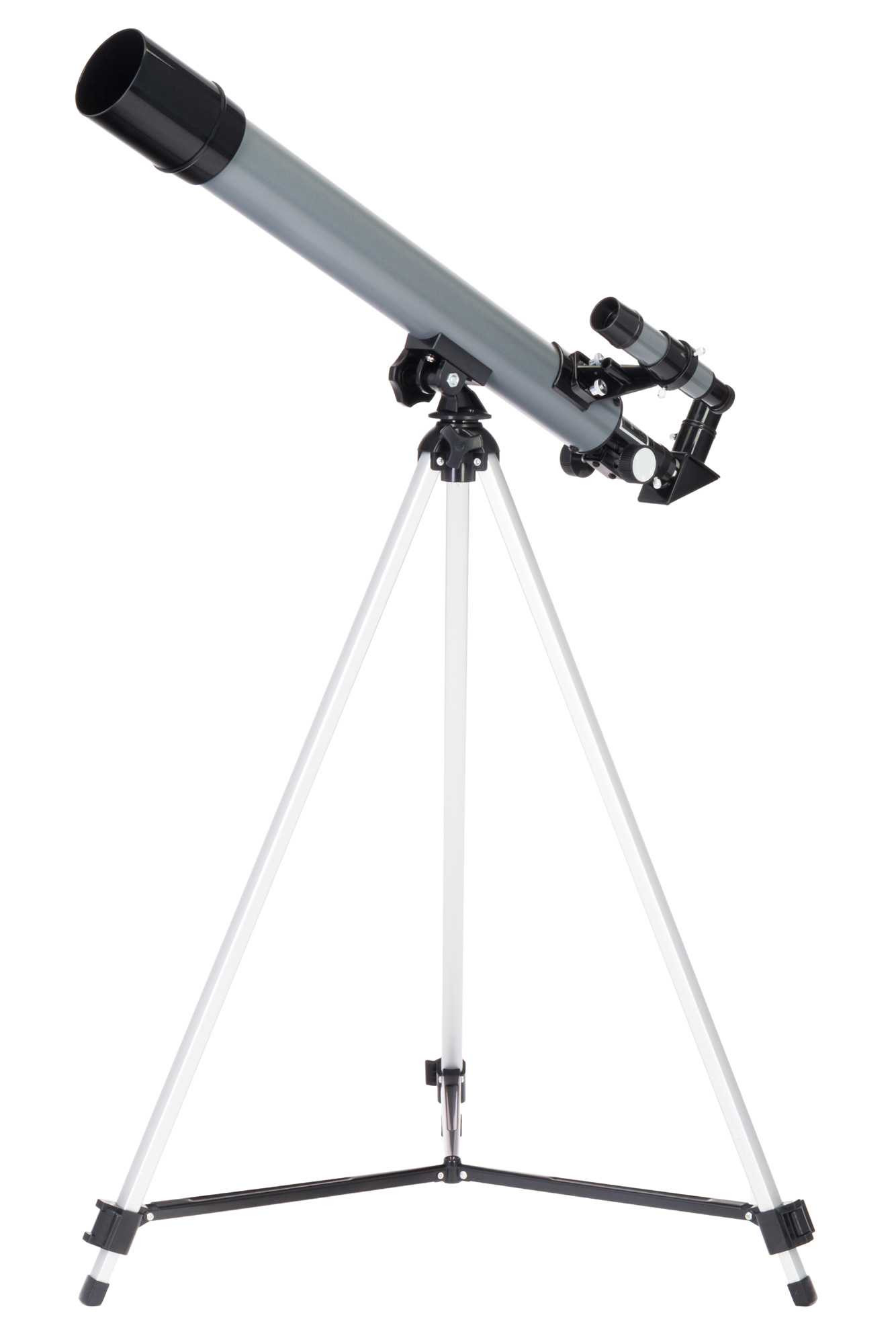 The Levenhuk Blitz 50 BASE telescope is an entry-level achromatic refractor. The telescope is perfect for children or teenagers who are interested in astronomy. It is easy to handle. You can study the Moon with it or use it as a spotting scope to study terrestrial objects. All of the required accessories are included, so you do not need to buy them separately. Due to lenses made of optical glass with an anti-reflective coating, the telescope renders a high-quality clear and sharp image. The classical azimuth mount does not feature a microscrew and knobs. To set the telescope on the selected object, just turn the optical tube in the desired direction. The full height aluminum tripod features a brace that makes it even more stable. Its legs also feature adjustable height. The kit includes all of the necessary optical accessories, including a Barlow lens and diagonal mirror. Features: Telescope for kids and novice astronomers Glass optics with an anti-reflective coating Can be used for studying the Moon and terrestrial objects Sufficient optical accessories set Easy to handle – suitable for children and beginner astronomers The kit includes: Telescope optical tube 6mm eyepiece 20mm eyepiece 3x Barlow lens 90° diagonal mirror Finder 5x24 Azimuth mount Aluminum tripod User manual and lifetime warranty