Levenhuk Discovery Sky Trip ST70 Telescope with book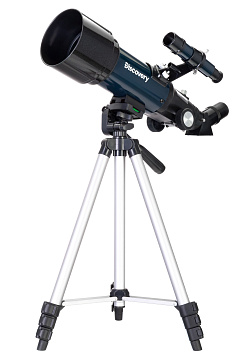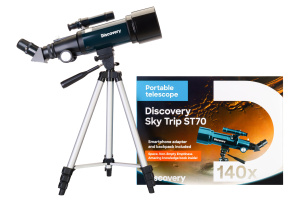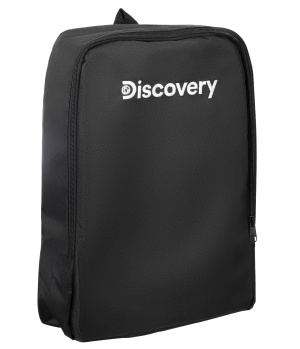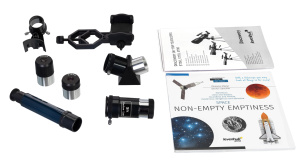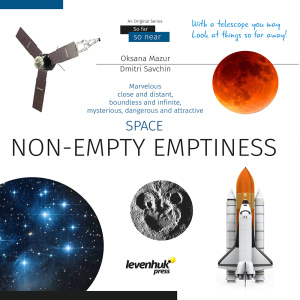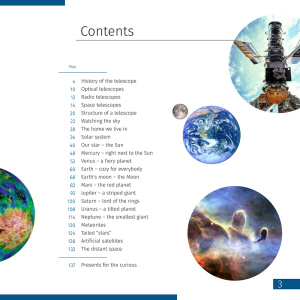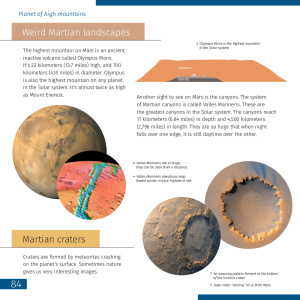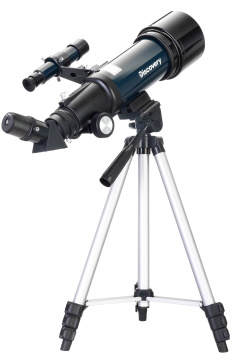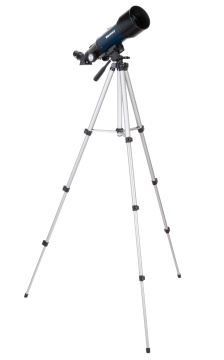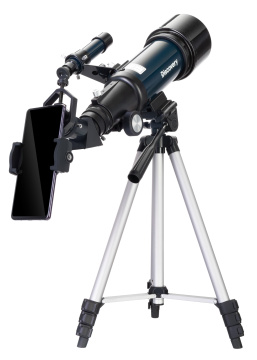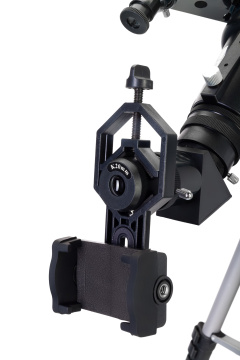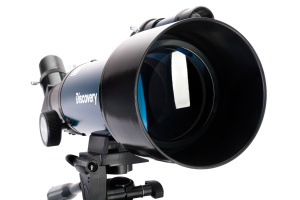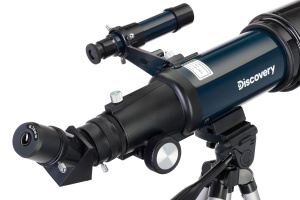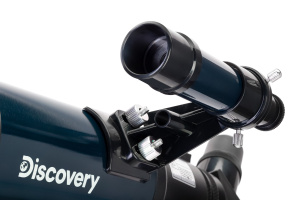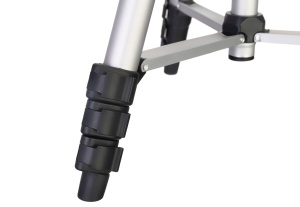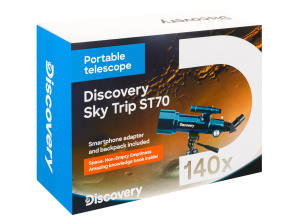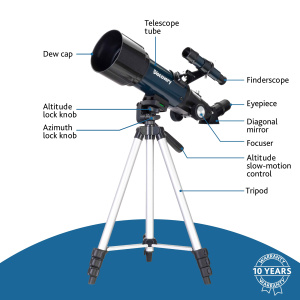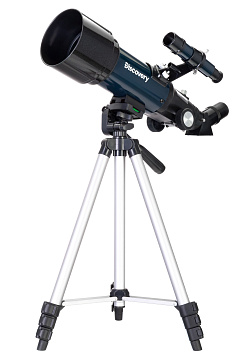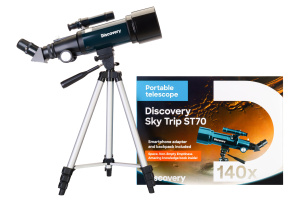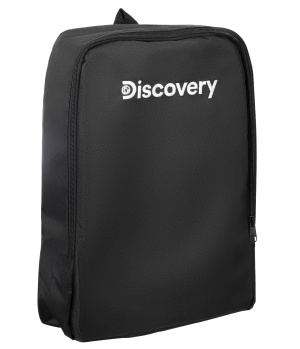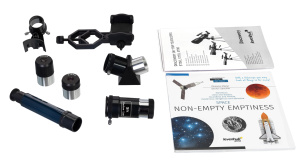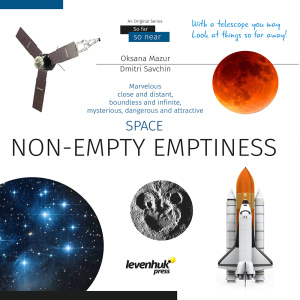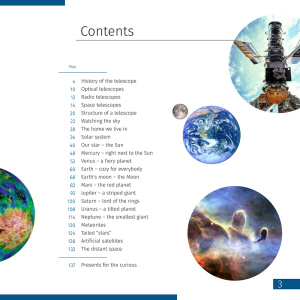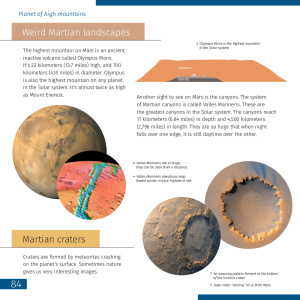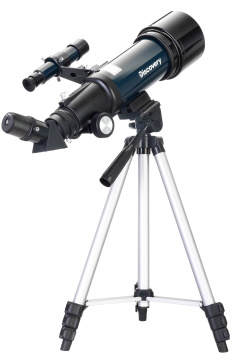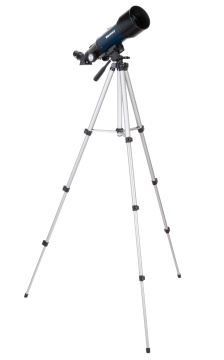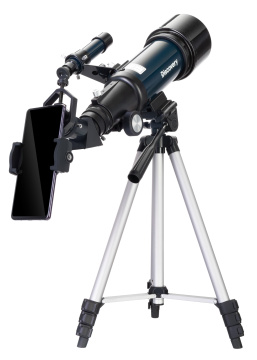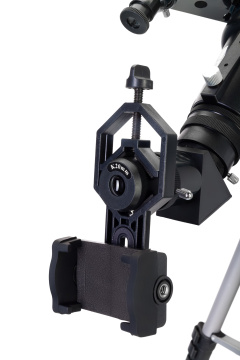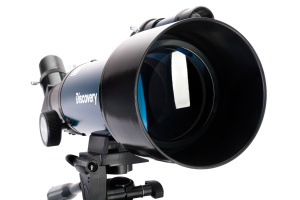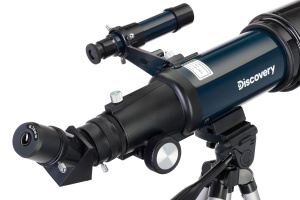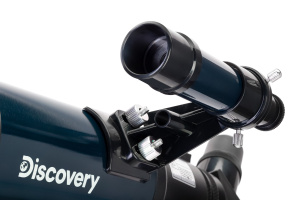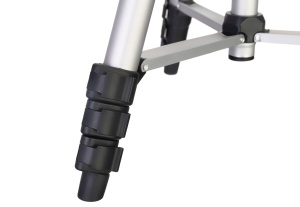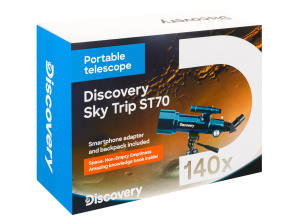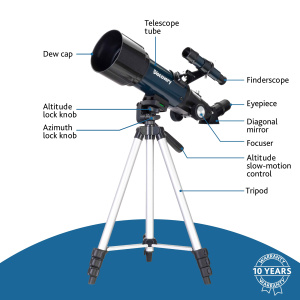 Refractor. Aperture: 70mm. Focal length: 400mm
Discovery Channel informs, entertains and inspires its audiences around the globe about the world in all its wonder, diversity and amazement. Offering millions of people the chance to discover, and satisfy their curiosity, Discovery offers a compelling mix of stories across genres including science and technology, exploration, adventure, history and in depth behind-the-scenes glimpses at the people, places and organisations that shape and share the world we live in.
We proudly present the Discovery optics series that is produced by Levenhuk and endorsed by Discovery.
---
Levenhuk Discovery Sky Trip ST70 with book is an extra-compact refractor telescope that is perfect for your first-hand experience of viewing outer space. From the "Space. Non-Empty Emptiness" knowledge book, beginner-astronomers will learn fascinating information about stargazing and immediately put their knowledge into practice. You can study the Moon and the planets as well as the Earth's landscapes using the instrument as a powerful spotting scope. Even the brightest deep sky objects will be visible to observers.
The Levenhuk Discovery Sky Trip ST70 is easy to operate: an optical tube is mounted on an alt-azimuth mount that allows you to move the tube up and down and from left to right. The telescope comes with many accessories: a Barlow lens, eyepieces with different focal lengths, an optical finderscope, a diagonal prism, and an adapter for a smartphone. You can adjust magnifications to explore the beauty of space and take photos to capture the results of your observations. A height-adjustable aluminum tripod easily adjusts to your height.
Unlike other refractors, the Levenhuk Discovery Sky Trip ST70 manages to stand out due to the small size of the optical tube. In comparison to other similar models, the tube is half as long as many others. Therefore, the telescope is easily transportable; you can even take it with you on a road trip. The kit includes a special-purpose backpack for safe transportation and many other accessories. Another advantage for travelers: a quick and easy setup.
Key features:
Short optical tube refractor
Terrestrial and space objects observation
Easy to operate due to an alt-azimuth mount
Fully coated glass and eyepiece adapter for colorful photos
Extended kit; an illustrated knowledge book
The kit includes:
Telescope optical tube
Alt-azimuth mount
Aluminum tripod
Optical finderscope 5x24
Eyepiece K10mm, 1.25"
Eyepiece K20mm, 1.25"
Diagonal prism
3x Barlow lens
Adapter for a smartphone
Backpack
The "Space. Non-Empty Emptiness" knowledge book
User manual and warranty card
Levenhuk Discovery Sky Trip ST70 Telescope with book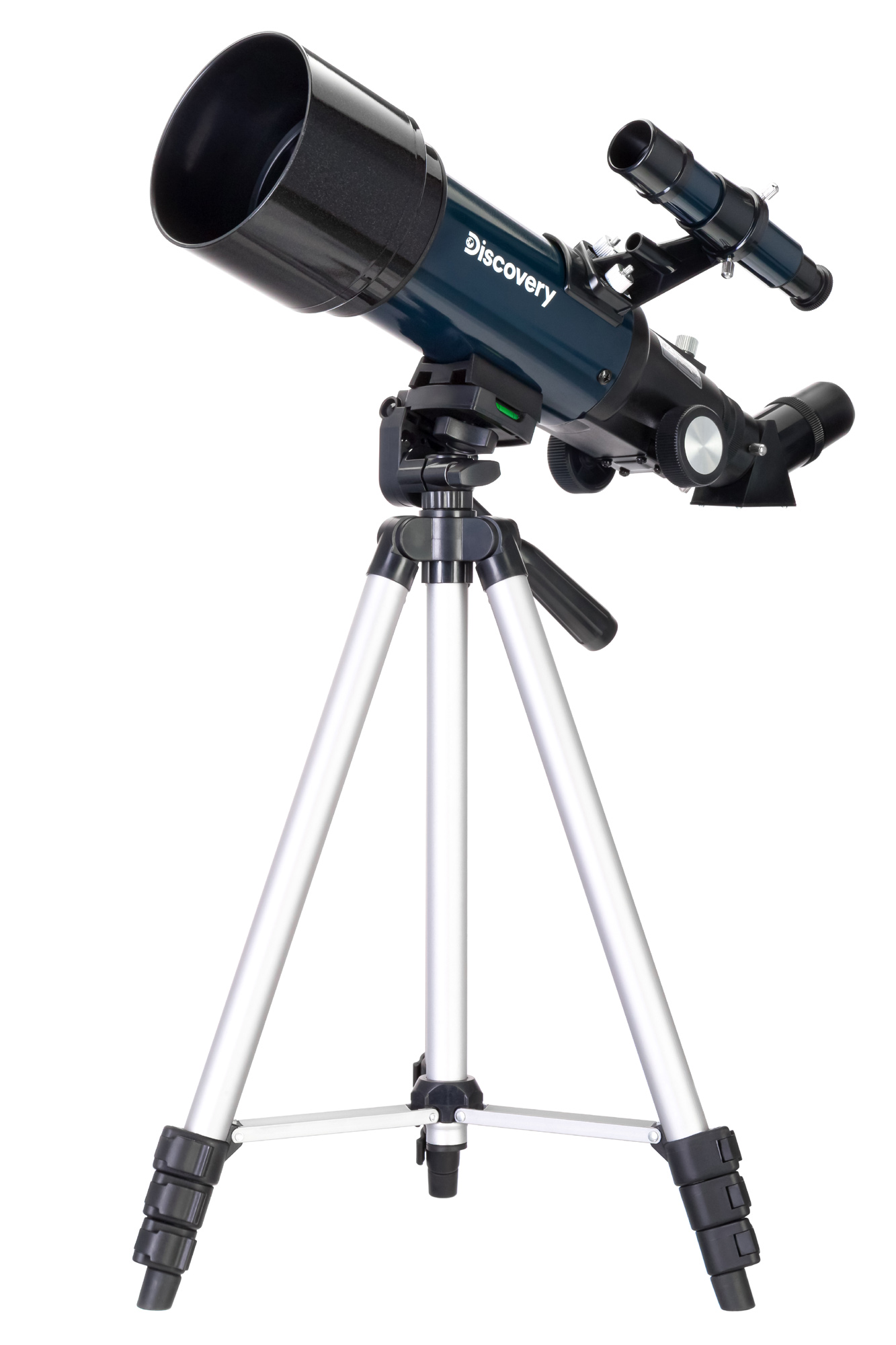 {: style="border:0px; margin-bottom: -5px; width:15%;" } Discovery Channel informs, entertains and inspires its audiences around the globe about the world in all its wonder, diversity and amazement. Offering millions of people the chance to discover, and satisfy their curiosity, Discovery offers a compelling mix of stories across genres including science and technology, exploration, adventure, history and in depth behind-the-scenes glimpses at the people, places and organisations that shape and share the world we live in. We proudly present the Discovery optics series that is produced by Levenhuk and endorsed by Discovery. Levenhuk Discovery Sky Trip ST70 with book is an extra-compact refractor telescope that is perfect for your first-hand experience of viewing outer space. From the "Space. Non-Empty Emptiness" knowledge book, beginner-astronomers will learn fascinating information about stargazing and immediately put their knowledge into practice. You can study the Moon and the planets as well as the Earth's landscapes using the instrument as a powerful spotting scope. Even the brightest deep sky objects will be visible to observers. The Levenhuk Discovery Sky Trip ST70 is easy to operate: an optical tube is mounted on an alt-azimuth mount that allows you to move the tube up and down and from left to right. The telescope comes with many accessories: a Barlow lens, eyepieces with different focal lengths, an optical finderscope, a diagonal prism, and an adapter for a smartphone. You can adjust magnifications to explore the beauty of space and take photos to capture the results of your observations. A height-adjustable aluminum tripod easily adjusts to your height. Unlike other refractors, the Levenhuk Discovery Sky Trip ST70 manages to stand out due to the small size of the optical tube. In comparison to other similar models, the tube is half as long as many others. Therefore, the telescope is easily transportable; you can even take it with you on a road trip. The kit includes a special-purpose backpack for safe transportation and many other accessories. Another advantage for travelers: a quick and easy setup. Key features: Short optical tube refractor Terrestrial and space objects observation Easy to operate due to an alt-azimuth mount Fully coated glass and eyepiece adapter for colorful photos Extended kit; an illustrated knowledge book The kit includes: Telescope optical tube Alt-azimuth mount Aluminum tripod Optical finderscope 5x24 Eyepiece K10mm, 1.25" Eyepiece K20mm, 1.25" Diagonal prism 3x Barlow lens Adapter for a smartphone Backpack The "Space. Non-Empty Emptiness" knowledge book User manual and warranty card