Levenhuk Discovery Sky T76 Telescope with book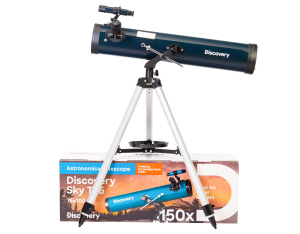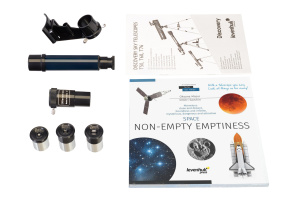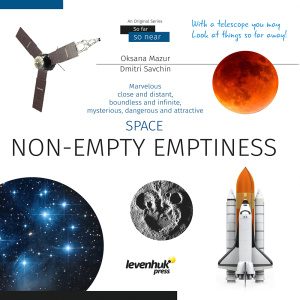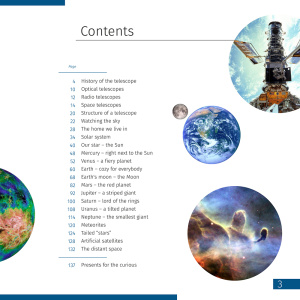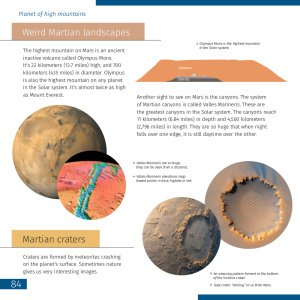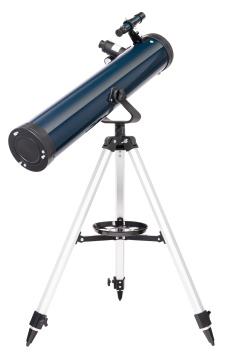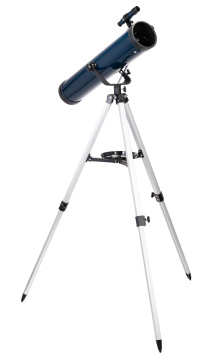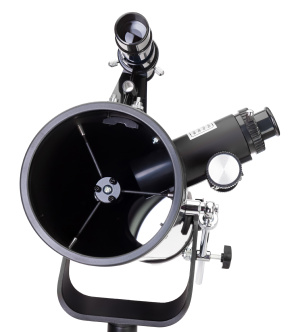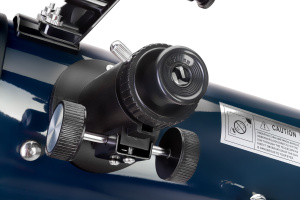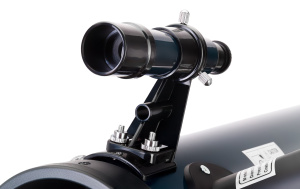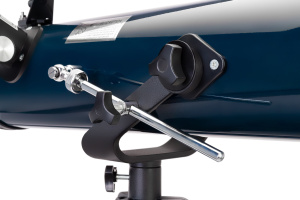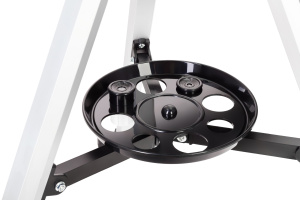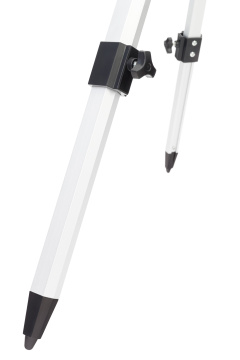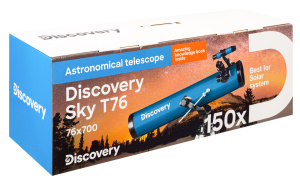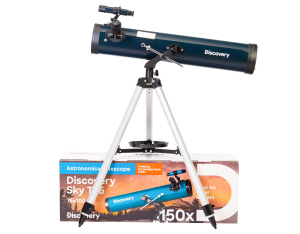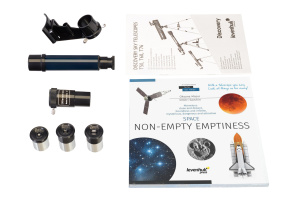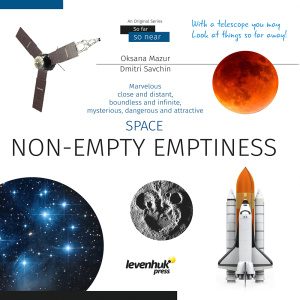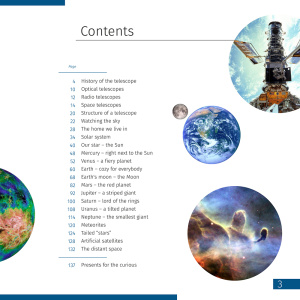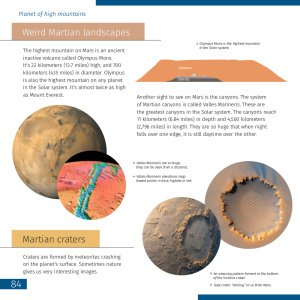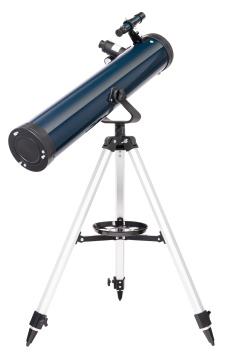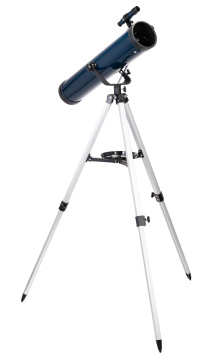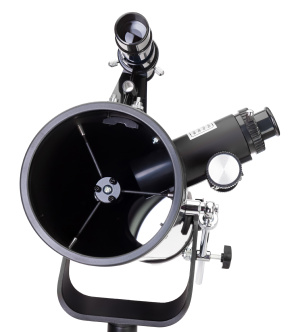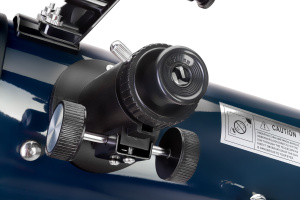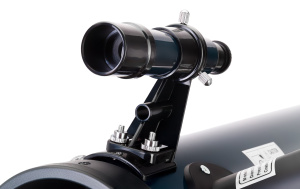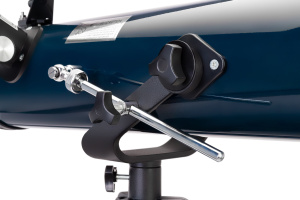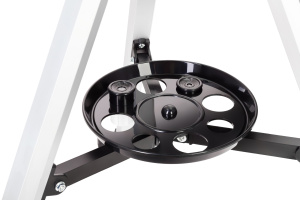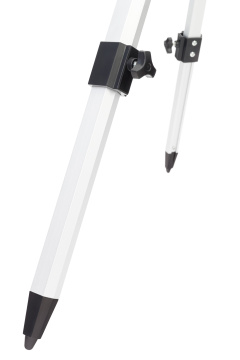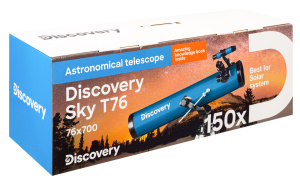 Well-equipped Newtonian reflector with a simple control system. Aperture: 76mm. Focal length: 700mm
Discovery Channel informs, entertains and inspires its audiences around the globe about the world in all its wonder, diversity and amazement. Offering millions of people the chance to discover, and satisfy their curiosity, Discovery offers a compelling mix of stories across genres including science and technology, exploration, adventure, history and in depth behind-the-scenes glimpses at the people, places and organisations that shape and share the world we live in.
We proudly present the Discovery optics series that is produced by Levenhuk and endorsed by Discovery.
---
Levenhuk Discovery Sky T76 Telescope is an entry-level Newtonian reflector. Its kit includes everything you need to start making observations. This telescope will be a wonderful gift for a person who is only beginning to get interested in astronomy: learning how to operate the telescope will take only a couple of minutes and there is no need to buy anything separately. The knowledge book about space is included in the kit. It presents complex astronomy aspects in an accessible way.
Levenhuk Discovery Sky T76 is an ideal telescope for observing the Moon and solar system planets with their satellites as well as meteor showers, comets, nebulae, galaxies, and star clusters. Different focus eyepieces and a Barlow lens enable you to use different magnification while exploring space in order to make it a better experience for amateur astronomers. A classic optical finderscope is used to locate celestial objects.
The optical tube is installed on an AZ mount. The mount features a microscrew on the vertical axis allowing you to accurately and smoothly set the telescope. It is easy to point the telescope to the selected object and there is no specific knowledge needed. The tripod is made of aluminum-alloy and its height can be adjusted. An accessory tray can be installed on the telescope's tripod.
The knowledge book "Space. Non-empty emptiness" is included in the kit. This useful guide explains how a telescope is designed, and it describes the most known astronomical objects. You can find interesting facts and vivid illustrations in this book. This book is designed for a wide range of readers, and it will be very helpful in learning the basics of astronomy.
Key Features:
Newtonian reflector for observing outer space and deep sky
AZ mount with a microscrew on the vertical axis
Knowledge book about space to learn the basics of astronomy
Easy-to-handle, with a colorful gift box and an extended kit
Optimal choice for beginners
The kit includes:
Telescope
4mm eyepiece
12.5mm eyepiece
20mm eyepiece
2x Barlow lens
Optical finderscope 5x24
Aluminum tripod with an accessory tray
The knowledge book "Space. Non-empty emptiness"
User manual and warranty card
Levenhuk Discovery Sky T76 Telescope with book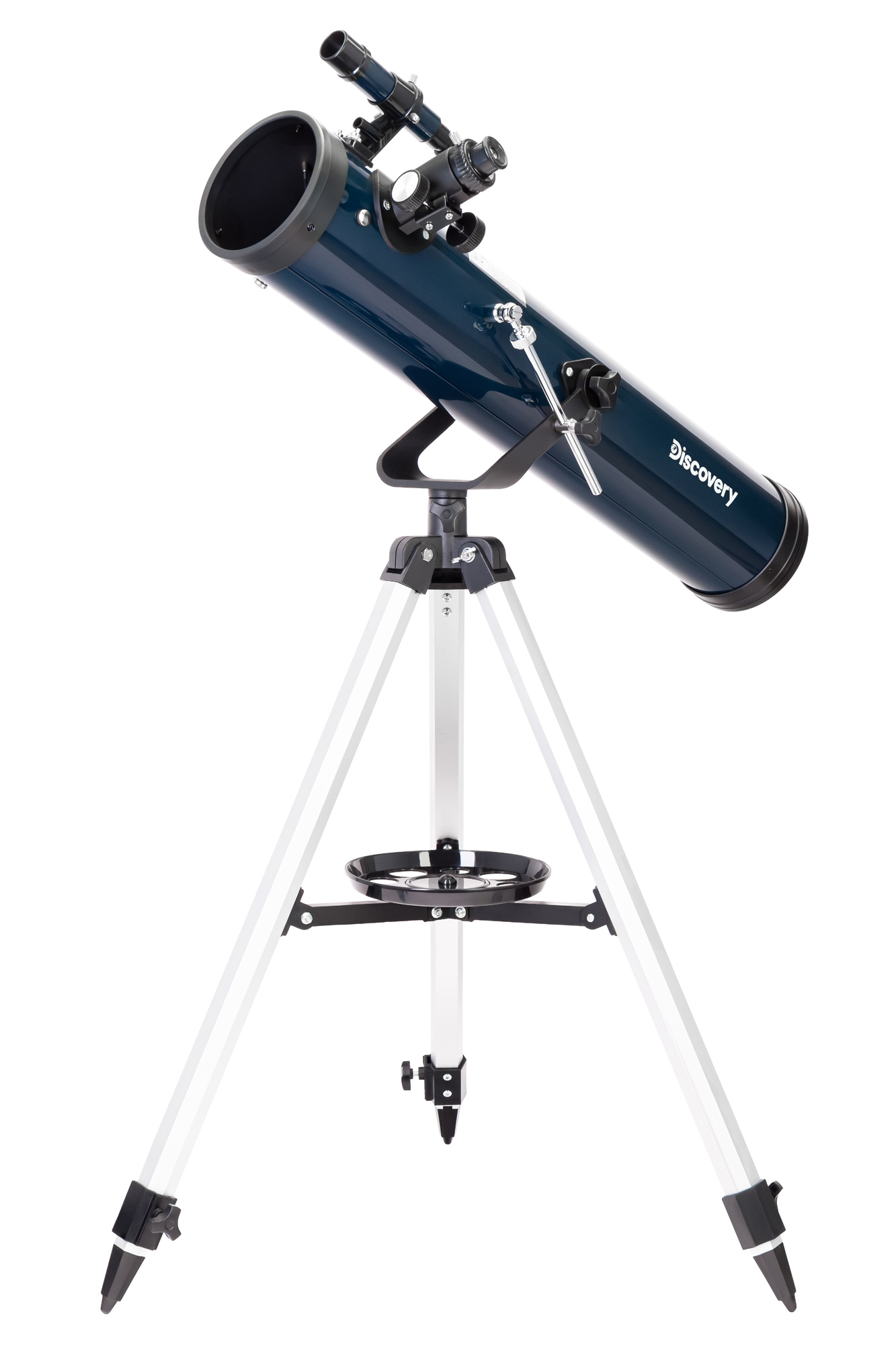 {: style="border:0px; margin-bottom: -5px; width:15%;" } Discovery Channel informs, entertains and inspires its audiences around the globe about the world in all its wonder, diversity and amazement. Offering millions of people the chance to discover, and satisfy their curiosity, Discovery offers a compelling mix of stories across genres including science and technology, exploration, adventure, history and in depth behind-the-scenes glimpses at the people, places and organisations that shape and share the world we live in. We proudly present the Discovery optics series that is produced by Levenhuk and endorsed by Discovery. Levenhuk Discovery Sky T76 Telescope is an entry-level Newtonian reflector. Its kit includes everything you need to start making observations. This telescope will be a wonderful gift for a person who is only beginning to get interested in astronomy: learning how to operate the telescope will take only a couple of minutes and there is no need to buy anything separately. The knowledge book about space is included in the kit. It presents complex astronomy aspects in an accessible way. Levenhuk Discovery Sky T76 is an ideal telescope for observing the Moon and solar system planets with their satellites as well as meteor showers, comets, nebulae, galaxies, and star clusters. Different focus eyepieces and a Barlow lens enable you to use different magnification while exploring space in order to make it a better experience for amateur astronomers. A classic optical finderscope is used to locate celestial objects. The optical tube is installed on an AZ mount. The mount features a microscrew on the vertical axis allowing you to accurately and smoothly set the telescope. It is easy to point the telescope to the selected object and there is no specific knowledge needed. The tripod is made of aluminum-alloy and its height can be adjusted. An accessory tray can be installed on the telescope's tripod. The knowledge book "Space. Non-empty emptiness" is included in the kit. This useful guide explains how a telescope is designed, and it describes the most known astronomical objects. You can find interesting facts and vivid illustrations in this book. This book is designed for a wide range of readers, and it will be very helpful in learning the basics of astronomy. Key Features: Newtonian reflector for observing outer space and deep sky AZ mount with a microscrew on the vertical axis Knowledge book about space to learn the basics of astronomy Easy-to-handle, with a colorful gift box and an extended kit Optimal choice for beginners The kit includes: Telescope 4mm eyepiece 12.5mm eyepiece 20mm eyepiece 2x Barlow lens Optical finderscope 5x24 Aluminum tripod with an accessory tray The knowledge book "Space. Non-empty emptiness" User manual and warranty card