Levenhuk Blaze Compact 50 Spotting Scope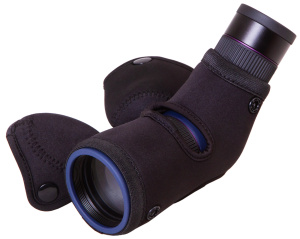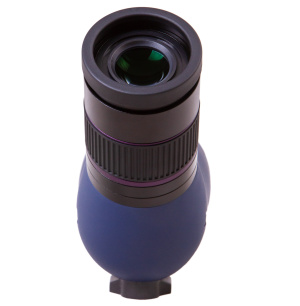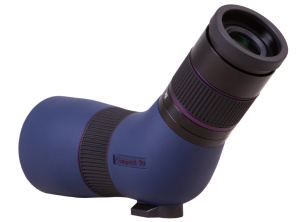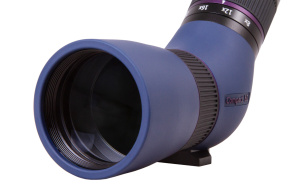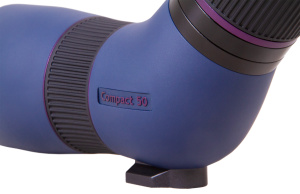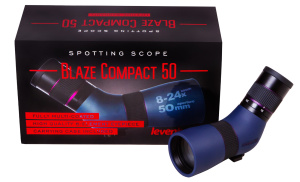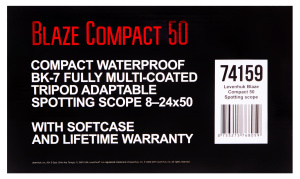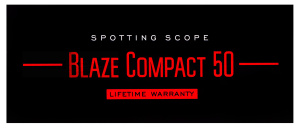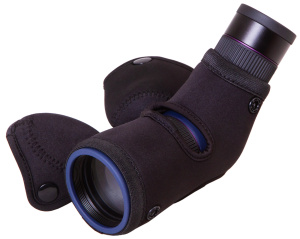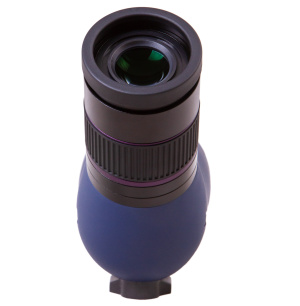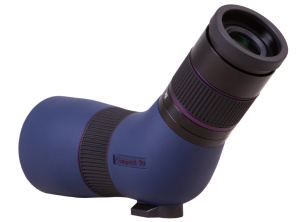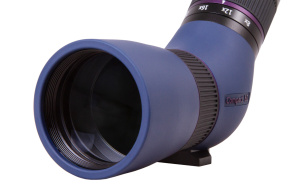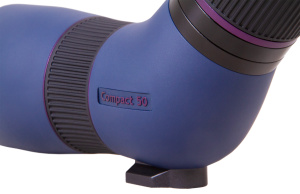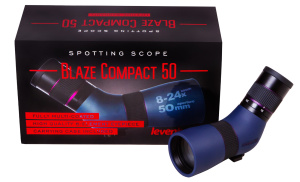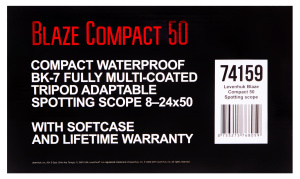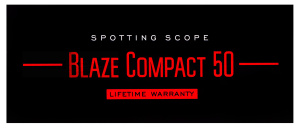 An angled eyepiece. Magnification: 8–24x. Objective lens diameter: 50mm
Levenhuk Blaze Compact 50 Spotting Scope is an excellent choice for customers who have an active lifestyle as well as enjoy hiking and exploring the world around them in its diversity. It is much more compact and lightweight than other spotting scopes, which makes it a joy to travel with it. In addition, this model is impervious to rain or snow, as water resistance makes it unaffected to extreme observing conditions.
Magnification of the optics is smoothly variable in a range from 8x to 24x. It is practical for conducting observations at low magnification, while high magnification allows for studying very distant objects in detail. Multi-element multi-coated optics are made of BK-7 glass, which is why a delivered image is sharp, contrast, and clear. Observations can be held in twilight as well because image brightness declines insignificantly. Due to an angled eyepiece, it is convenient to observe high-located objects. A close focus of 1.5 meters allows for using this spotting scope even indoors.
The body is made of lightweight plastic, which is hermetically sealed and filled with nitrogen. The lenses do not fog up during abrupt temperature changes, and water, dust, or dirt do not get inside the optical tool.
Despite its small size, Levenhuk Blaze Compact 50 is adaptable to a tripod that is practical for extended studying of natural landscapes or following sports events at a stadium.
Features:
Smooth variable magnification
Multi-element optics made of BK-7 glass
Fully multi-coated
Removable metal angled eyepiece
Close focus of 1.5m
Nitrogen filling, waterproof
Adaptable to a standard 1/4" tripod
The kit includes:
Spotting scope
Eyepiece and objective lens protective caps
Cleaning wipe
Pouch for transportation and storage
User manual and lifetime warranty
Levenhuk Blaze Compact 50 Spotting Scope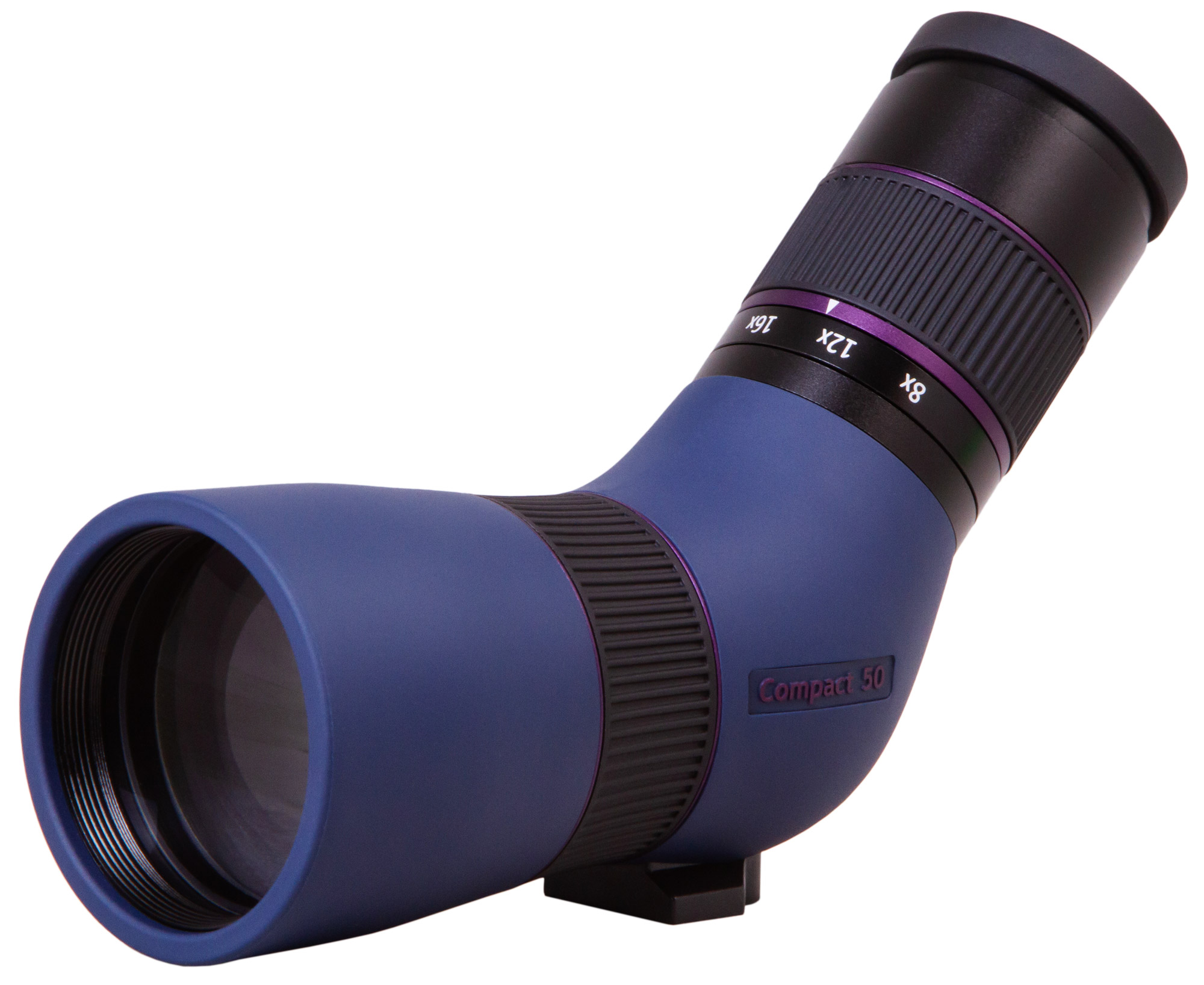 Levenhuk Blaze Compact 50 Spotting Scope is an excellent choice for customers who have an active lifestyle as well as enjoy hiking and exploring the world around them in its diversity. It is much more compact and lightweight than other spotting scopes, which makes it a joy to travel with it. In addition, this model is impervious to rain or snow, as water resistance makes it unaffected to extreme observing conditions. Magnification of the optics is smoothly variable in a range from 8x to 24x. It is practical for conducting observations at low magnification, while high magnification allows for studying very distant objects in detail. Multi-element multi-coated optics are made of BK-7 glass, which is why a delivered image is sharp, contrast, and clear. Observations can be held in twilight as well because image brightness declines insignificantly. Due to an angled eyepiece, it is convenient to observe high-located objects. A close focus of 1.5 meters allows for using this spotting scope even indoors. The body is made of lightweight plastic, which is hermetically sealed and filled with nitrogen. The lenses do not fog up during abrupt temperature changes, and water, dust, or dirt do not get inside the optical tool. Despite its small size, Levenhuk Blaze Compact 50 is adaptable to a tripod that is practical for extended studying of natural landscapes or following sports events at a stadium. Features: Smooth variable magnification Multi-element optics made of BK-7 glass Fully multi-coated Removable metal angled eyepiece Close focus of 1.5m Nitrogen filling, waterproof Adaptable to a standard 1/4" tripod The kit includes: Spotting scope Eyepiece and objective lens protective caps Cleaning wipe Pouch for transportation and storage User manual and lifetime warranty