Levenhuk Blaze BASE 60 Spotting Scope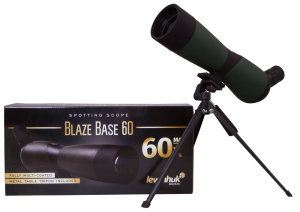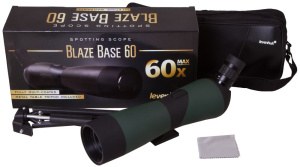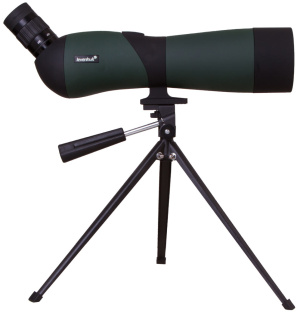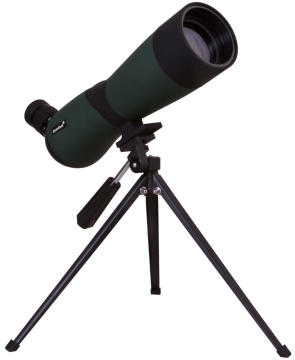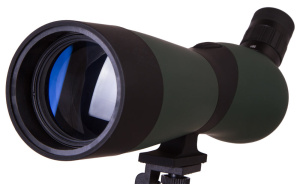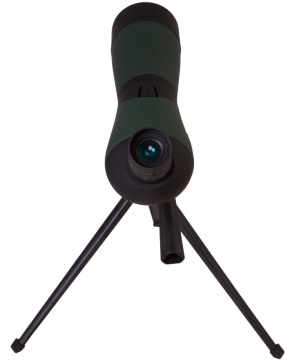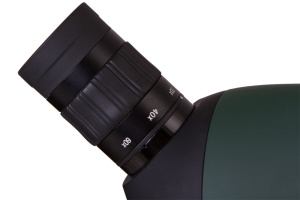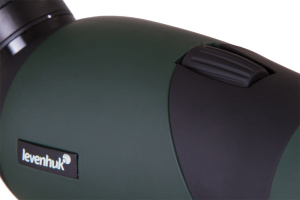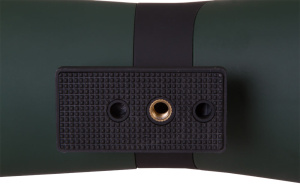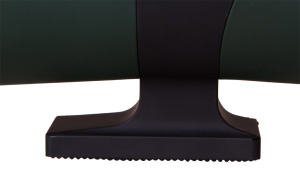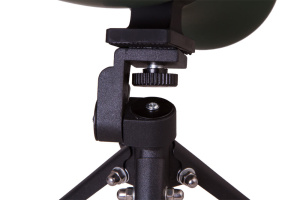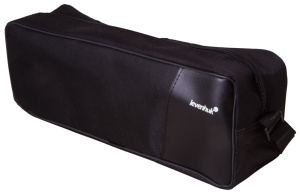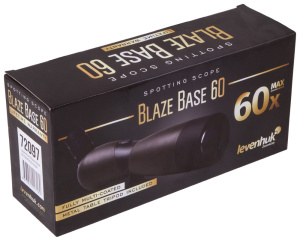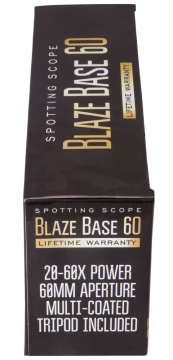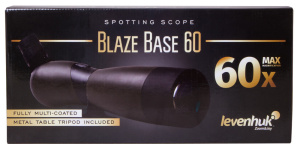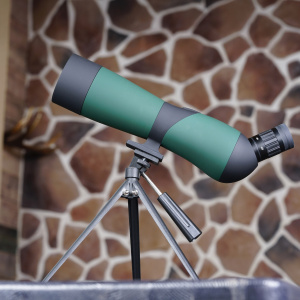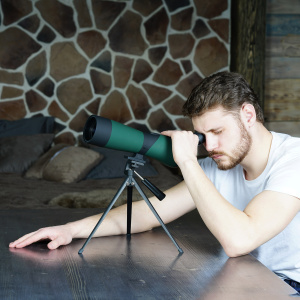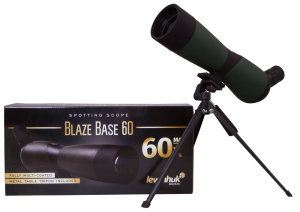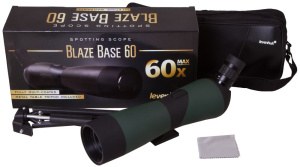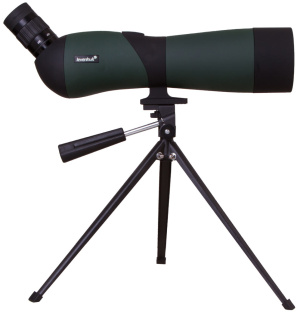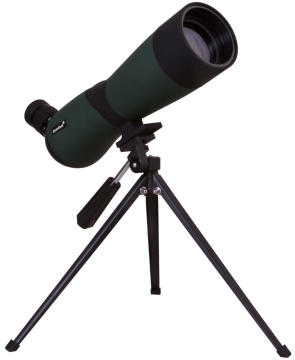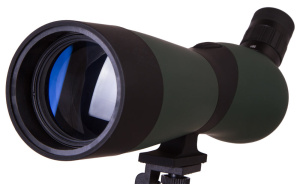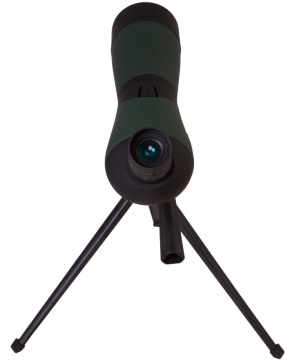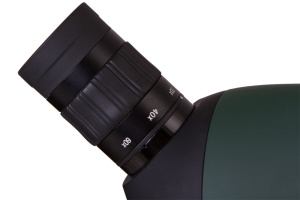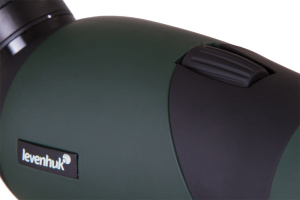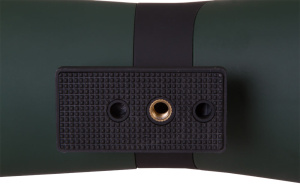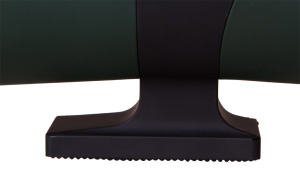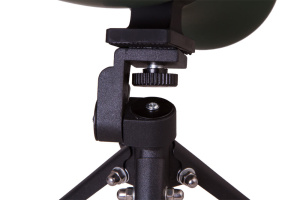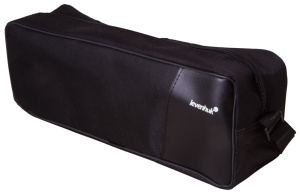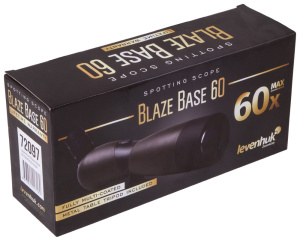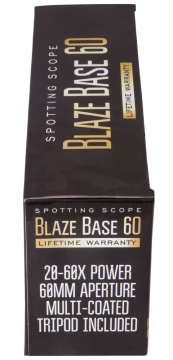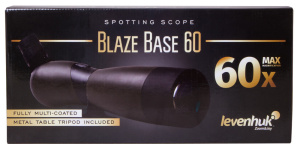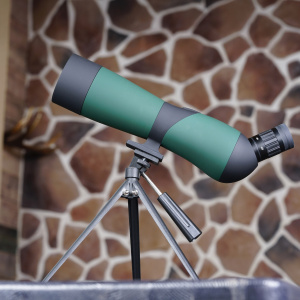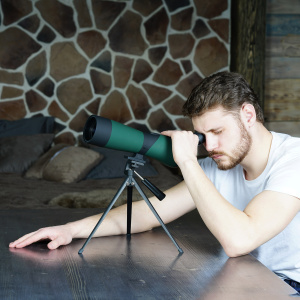 An angled eyepiece. Magnification: 20–60x. Objective lens diameter: 60mm
Levenhuk Blaze BASE 60 Spotting Scope is a powerful and high-aperture optical device with a zoom objective and angled eyepiece. It is perfect for studying very distant objects thanks to the maximum magnification power of 60x. The high-aperture objective allows for observations even in low illumination: at dawn, in cloudy weather, or at dusk. The kit includes a small tabletop tripod necessary for conducting observations at high magnification to minimize image shaking.
Levenhuk Blaze BASE 60 features glass optical elements that transmit a sharp and clear image. The lenses have multiple layers of anti-reflective coating that improve the image brightness. The optical scheme comes in a compact and lightweight plastic body. It is shockproof and reliable, thereby protecting the spotting scope from accidental hits and drops.
Nature lovers, hunters, and explorers will appreciate the Levenhuk Blaze 60 BASE Spotting Scope – an excellent choice for observing birds and animals as well as urban and natural landscapes.
Features:
Angled eyepiece
Wide range of magnifications
Reliable and durable shell
Coated lenses made of BK-7 glass
The kit includes:
Spotting Scope
Metal table tripod
Eyepiece and objective lens caps
Cleaning wipe
Case for storage and transportation
User manual and lifetime warranty
Levenhuk Blaze BASE 60 Spotting Scope
Levenhuk Blaze BASE 60 Spotting Scope is a powerful and high-aperture optical device with a zoom objective and angled eyepiece. It is perfect for studying very distant objects thanks to the maximum magnification power of 60x. The high-aperture objective allows for observations even in low illumination: at dawn, in cloudy weather, or at dusk. The kit includes a small tabletop tripod necessary for conducting observations at high magnification to minimize image shaking. Levenhuk Blaze BASE 60 features glass optical elements that transmit a sharp and clear image. The lenses have multiple layers of anti-reflective coating that improve the image brightness. The optical scheme comes in a compact and lightweight plastic body. It is shockproof and reliable, thereby protecting the spotting scope from accidental hits and drops. Nature lovers, hunters, and explorers will appreciate the Levenhuk Blaze 60 BASE Spotting Scope – an excellent choice for observing birds and animals as well as urban and natural landscapes. Features: Angled eyepiece Wide range of magnifications Reliable and durable shell Coated lenses made of BK-7 glass The kit includes: Spotting Scope Metal table tripod Eyepiece and objective lens caps Cleaning wipe Case for storage and transportation User manual and lifetime warranty