Levenhuk Blaze BASE 50 Spotting Scope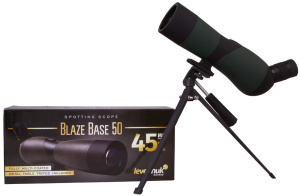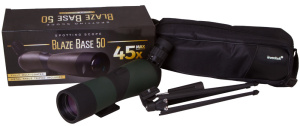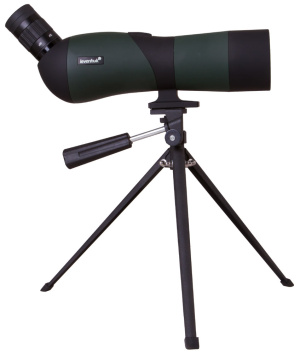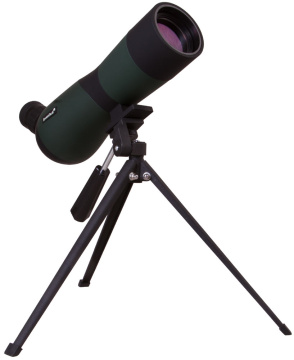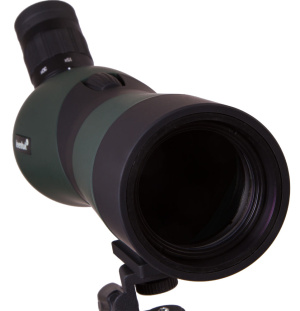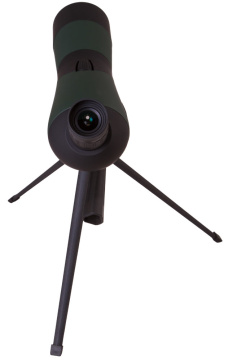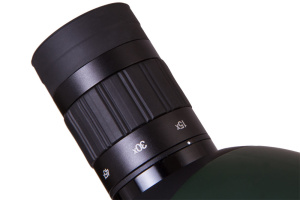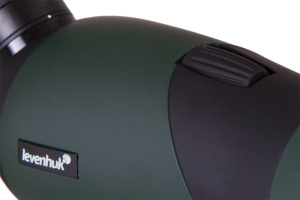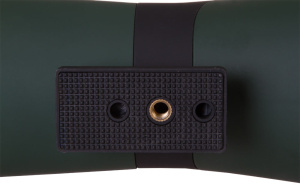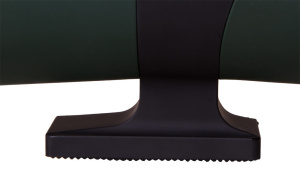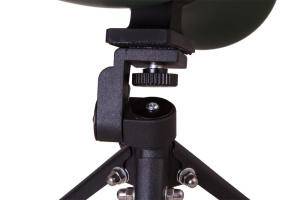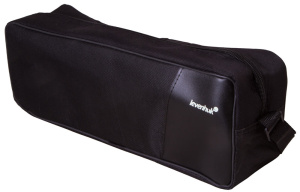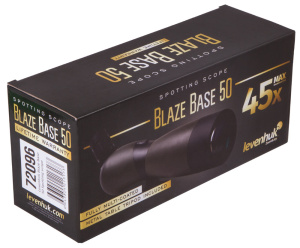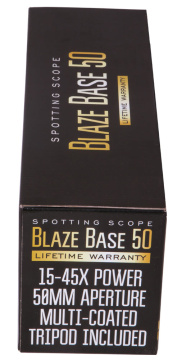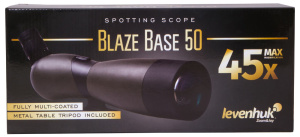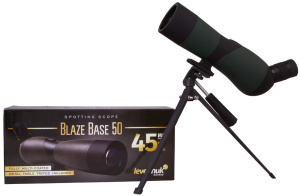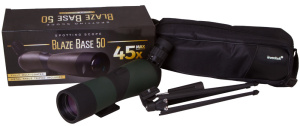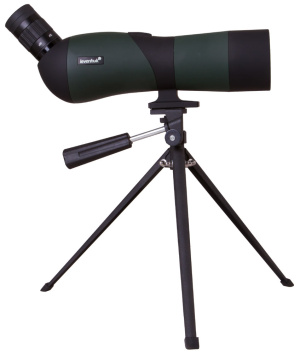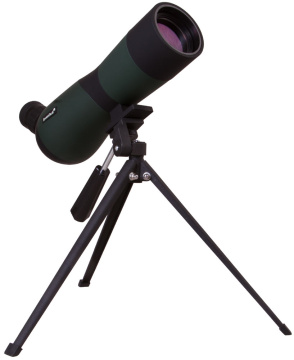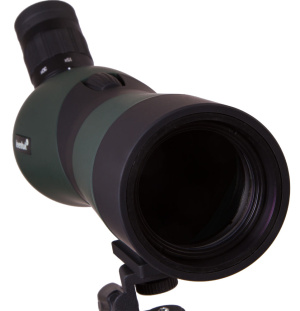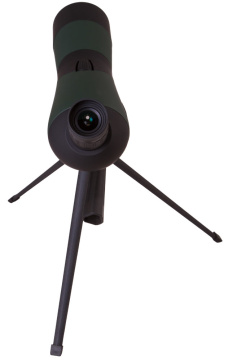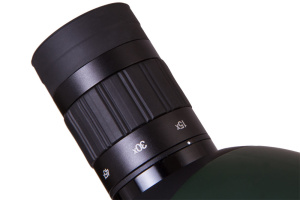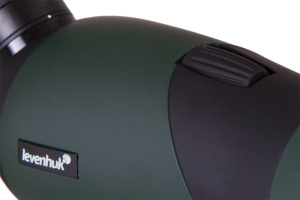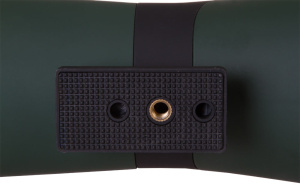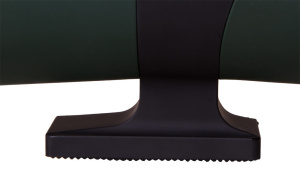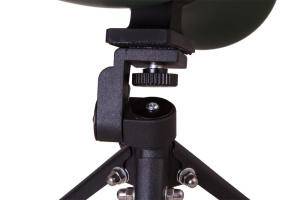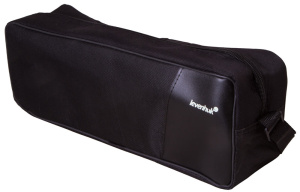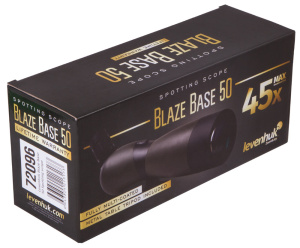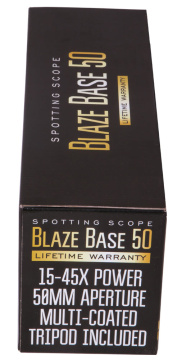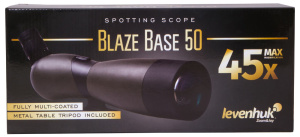 An angled eyepiece. Magnification: 15–45x. Objective lens diameter: 50mm
Levenhuk Blaze 50 BASE Spotting Scope is a multi-purpose optical device that is useful in hunting, studying urban landscapes, birdwatching and spotting animals. The spotting scope is equipped with a zoom objective that provides a smooth magnification change in the 15x to 45x range. The high magnification allows for the detailed observation of very distant objects.
The elements of the optical scheme are made of BK-7 glass. All of the lenses are multi-coated and that significantly improves the image brightness during observations at dusk and dawn. The optics deliver high-quality, crisp, and contrast images with natural color rendering. With an eye relief of 16-14mm, you can conduct observations without taking off your sunglasses or glasses.
The body of the Levenhuk Blaze 50 BASE is made of durable and reliable plastic. You can easily take this spotting scope with you on a hiking tour or a long trip.
A metal tabletop tripod comes with the kit. It is recommended to use the tripod when observing at higher magnifications to avoid image shaking that is typical for handheld observation.
Features:
Angled eyepiece
Variable magnification
Coated optics made of glass
Reliable and durable design
The kit includes:
Spotting Scope
Metal table tripod
Eyepiece and objective lens caps
Cleaning wipe
Case for storage and transportation
User manual and lifetime warranty
Levenhuk Blaze BASE 50 Spotting Scope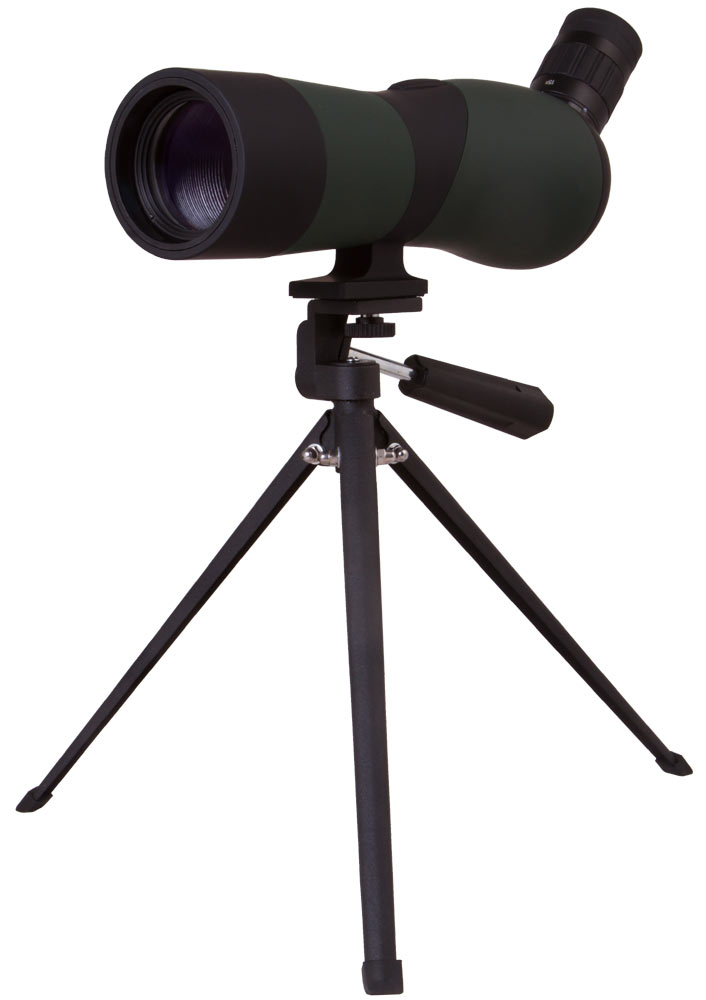 Levenhuk Blaze 50 BASE Spotting Scope is a multi-purpose optical device that is useful in hunting, studying urban landscapes, birdwatching and spotting animals. The spotting scope is equipped with a zoom objective that provides a smooth magnification change in the 15x to 45x range. The high magnification allows for the detailed observation of very distant objects. The elements of the optical scheme are made of BK-7 glass. All of the lenses are multi-coated and that significantly improves the image brightness during observations at dusk and dawn. The optics deliver high-quality, crisp, and contrast images with natural color rendering. With an eye relief of 16-14mm, you can conduct observations without taking off your sunglasses or glasses. The body of the Levenhuk Blaze 50 BASE is made of durable and reliable plastic. You can easily take this spotting scope with you on a hiking tour or a long trip. A metal tabletop tripod comes with the kit. It is recommended to use the tripod when observing at higher magnifications to avoid image shaking that is typical for handheld observation. Features: Angled eyepiece Variable magnification Coated optics made of glass Reliable and durable design The kit includes: Spotting Scope Metal table tripod Eyepiece and objective lens caps Cleaning wipe Case for storage and transportation User manual and lifetime warranty