Levenhuk Blaze PLUS 90 Spotting Scope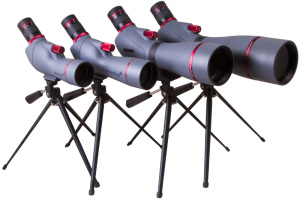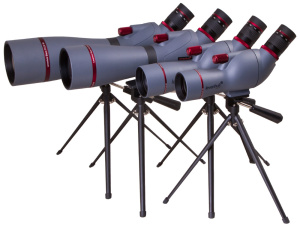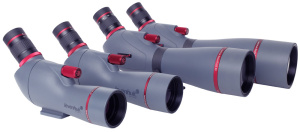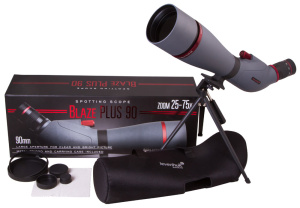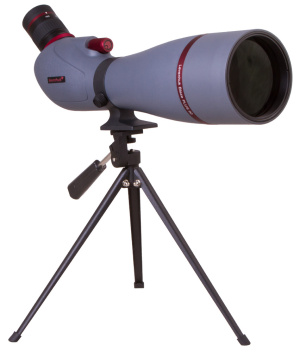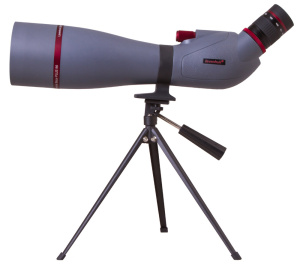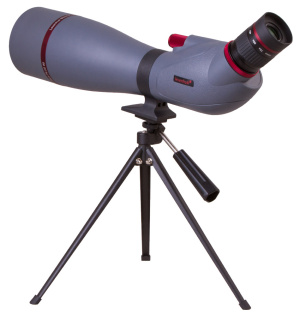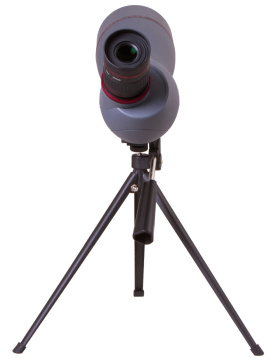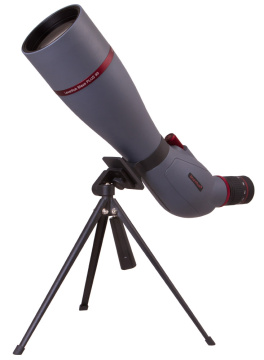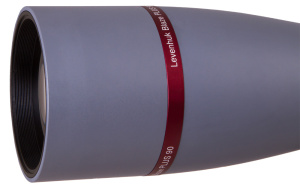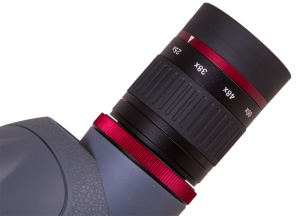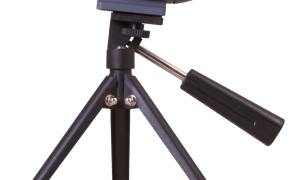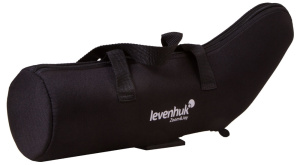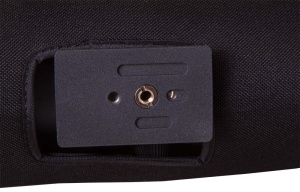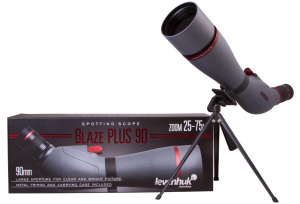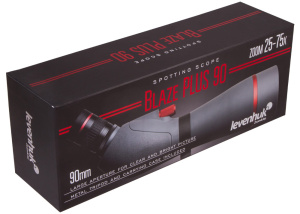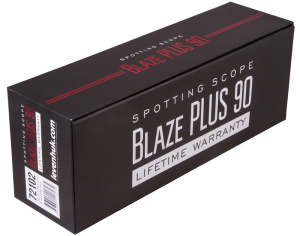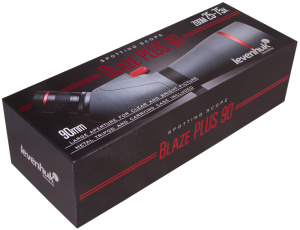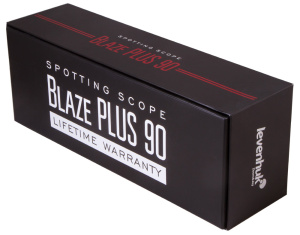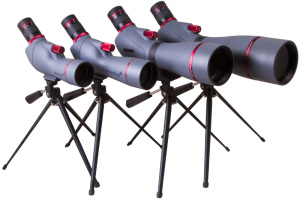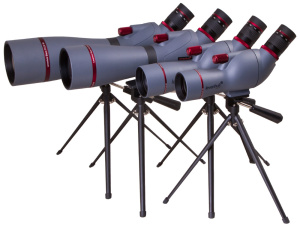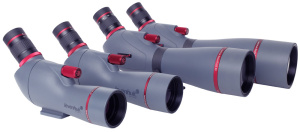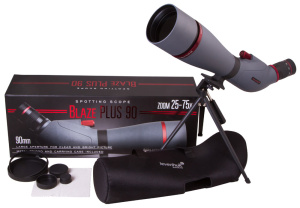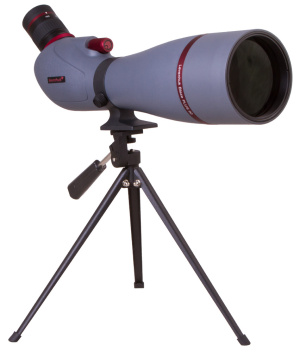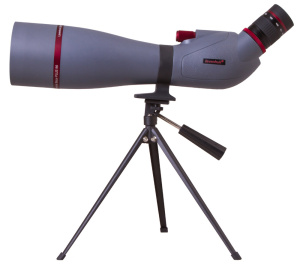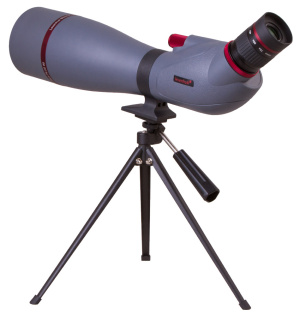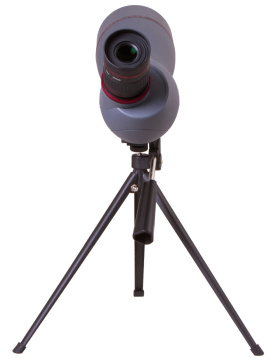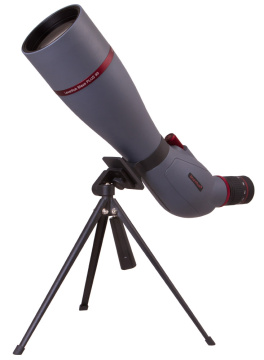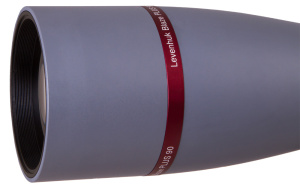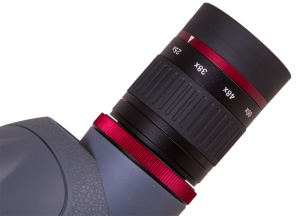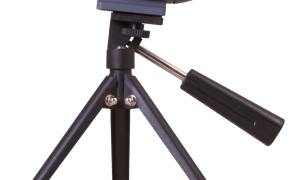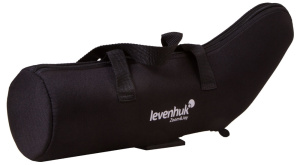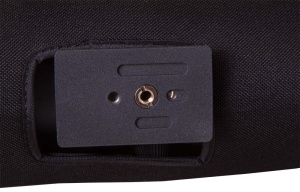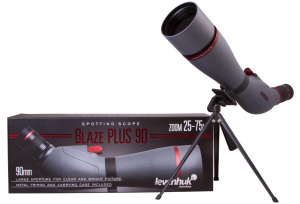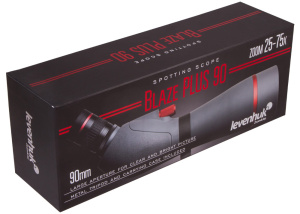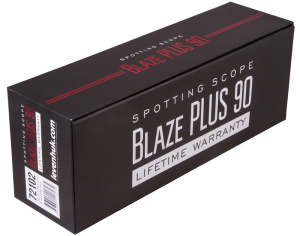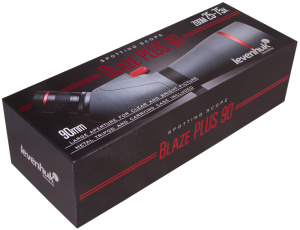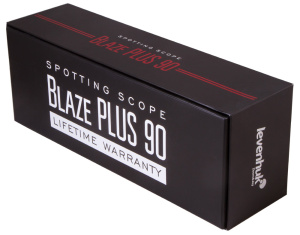 Magnification: 25–75x. Objective lens diameter: 90mm
Levenhuk Blaze PLUS 90 Spotting Scope is the most powerful high-aperture model in the series. The magnification ranges from 25 to 75x. The objective lens diameter is 90mm. With this spotting scope, you can enjoy viewing from miles away. Challenging observation conditions will not be a problem: Levenhuk Blaze PLUS 90 delivers a clear image even at dusk.
The optical scheme uses elements made of BK-7 glass. They are multi-coated, which results in a sharper and high-contrast image across the entire field of view. The optics deliver vivid and detailed images with natural color rendering.
We recommend mounting Levenhuk Blaze PLUS 90 on a tripod to avoid image shake at higher magnifications. There is a standard 1/4" camera tripod thread. The spotting scope comes with a small tabletop tripod for better stabilization.
Features:
Powerful high-aperture spotting scope
A great choice for visual observations
Water-resistant
The kit includes:
Spotting Scope
Metal table tripod
Eyepiece and objective lens caps
Cleaning wipe
Case for storage and transportation
User manual and lifetime warranty
Levenhuk Blaze PLUS 90 Spotting Scope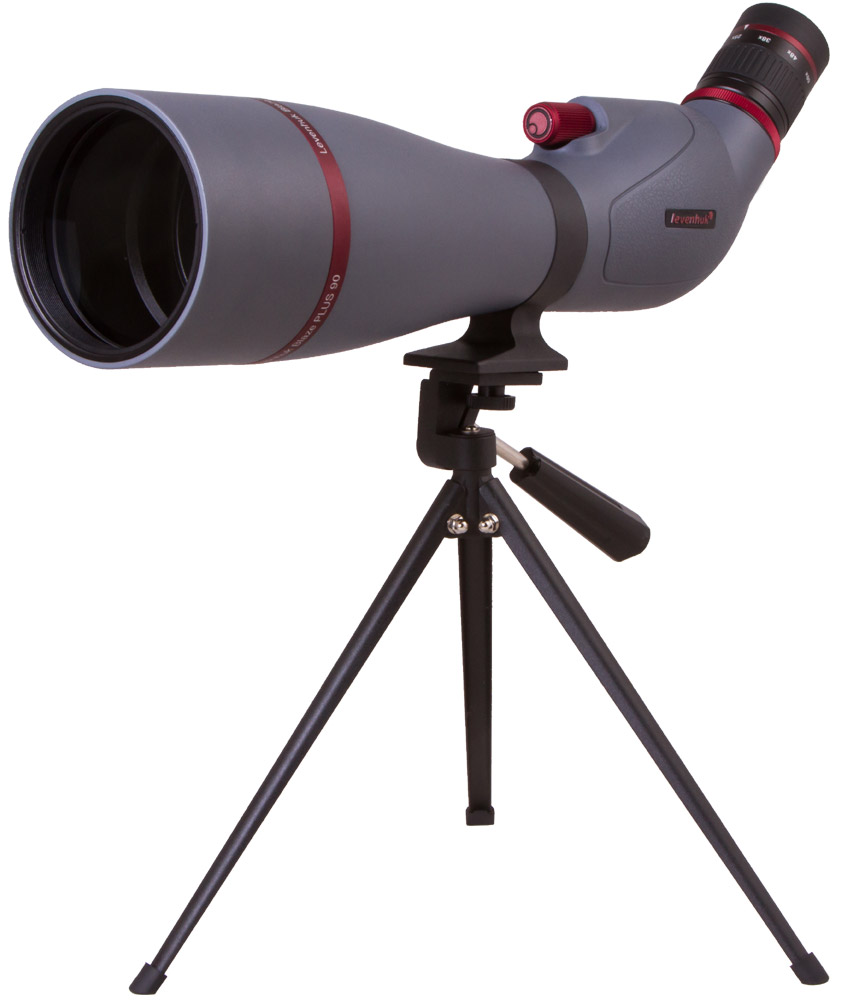 Levenhuk Blaze PLUS 90 Spotting Scope is the most powerful high-aperture model in the series. The magnification ranges from 25 to 75x. The objective lens diameter is 90mm. With this spotting scope, you can enjoy viewing from miles away. Challenging observation conditions will not be a problem: Levenhuk Blaze PLUS 90 delivers a clear image even at dusk. The optical scheme uses elements made of BK-7 glass. They are multi-coated, which results in a sharper and high-contrast image across the entire field of view. The optics deliver vivid and detailed images with natural color rendering. We recommend mounting Levenhuk Blaze PLUS 90 on a tripod to avoid image shake at higher magnifications. There is a standard 1/4" camera tripod thread. The spotting scope comes with a small tabletop tripod for better stabilization. Features: Powerful high-aperture spotting scope A great choice for visual observations Water-resistant The kit includes: Spotting Scope Metal table tripod Eyepiece and objective lens caps Cleaning wipe Case for storage and transportation User manual and lifetime warranty