Levenhuk Blaze PLUS 80 Spotting Scope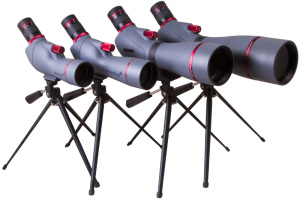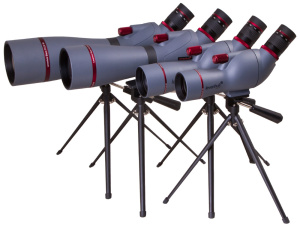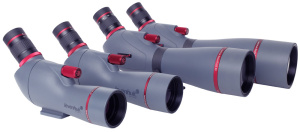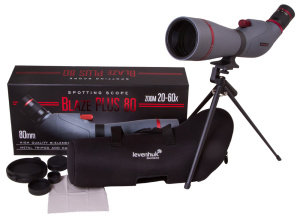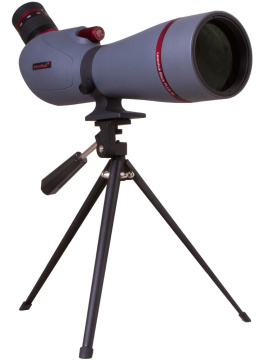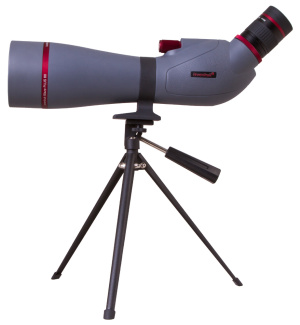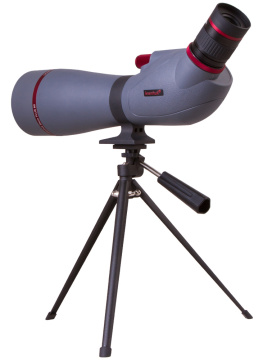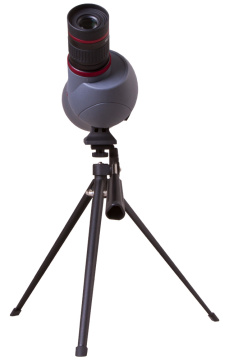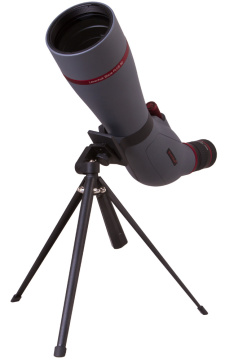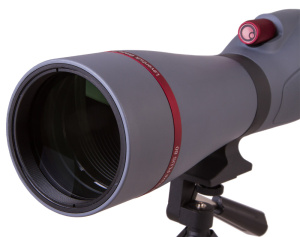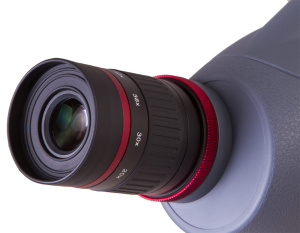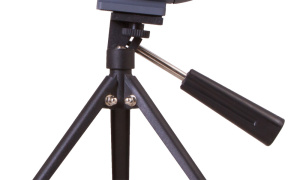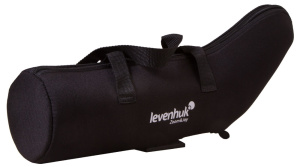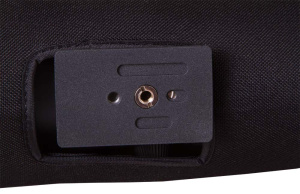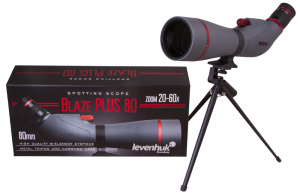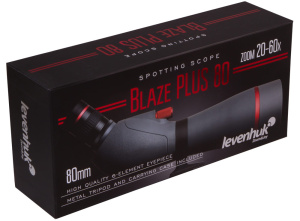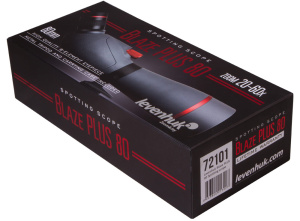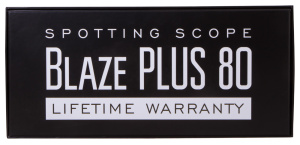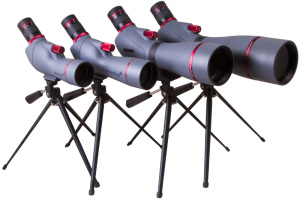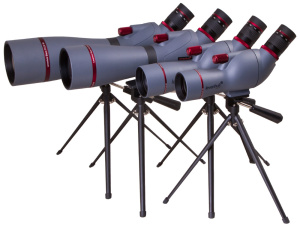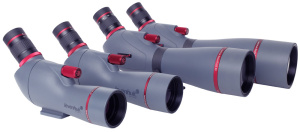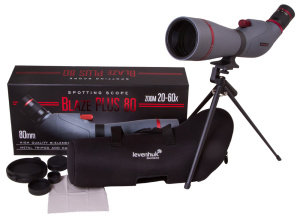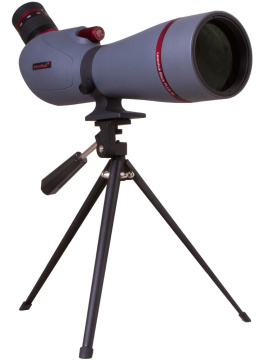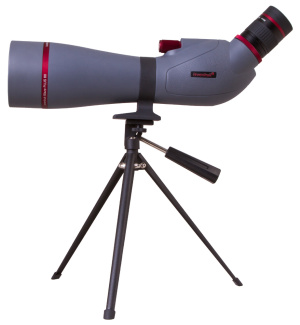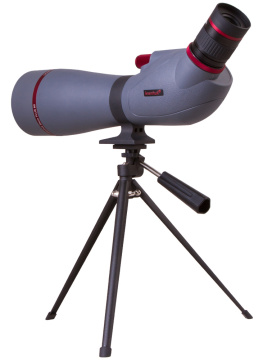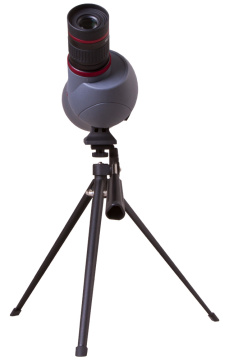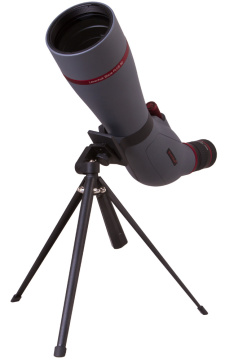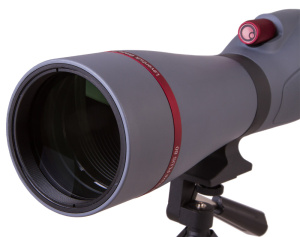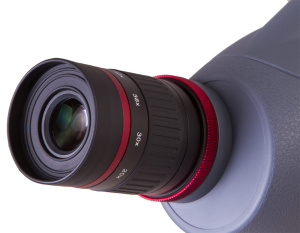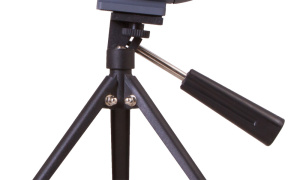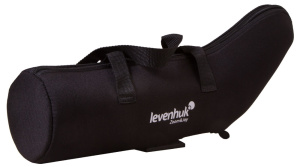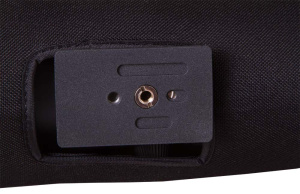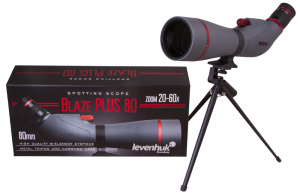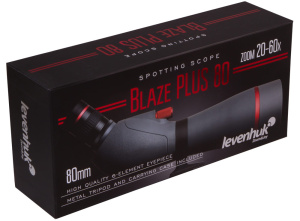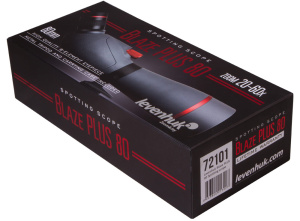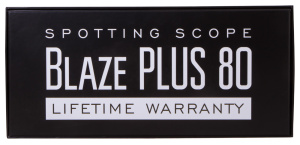 Magnification: 20–60x. Objective lens diameter: 80mm
Accessories
Levenhuk Blaze PLUS 80 Spotting Scope is a powerful high-aperture optical tool for stationary observations. The 1/4" thread allows for mounting this spotting scope on any standard camera tripod. Levenhuk Blaze PLUS 80 is perfect for studying natural landscapes and observing birds and animals in detail.
The optical elements made of BK-7 glass are protected with several layers of anti-reflective coating. The zoom objective lens provides smooth variable magnification in the range of 20x to 60x. The optics deliver distant objects without distortions, in detail and with correct color rendition and clarity. This spotting scope gathers enough light for performing observations even in low illumination. Levenhuk Blaze PLUS 80 is a waterproof optical tool that is impervious to rain, snow or temperatures below zero. The nitrogen filling prevents the lenses from fogging, and the optics remain clear even during abrupt temperature changes.
Levenhuk Blaze PLUS 80 is a water-resistant optical tool. It is adaptable to a standard 1/4" camera tripod. The kit includes a small tabletop tripod necessary for observing at high magnification: that minimizes image trembling.
Features:
Spotting scope with variable magnification
A high-aperture objective lens – perfect for use in twilight
Water-resistant
The kit includes:
Spotting Scope
Metal table tripod
Eyepiece and objective lens caps
Cleaning wipe
Case for storage and transportation
User manual and lifetime warranty
Levenhuk Blaze PLUS 80 Spotting Scope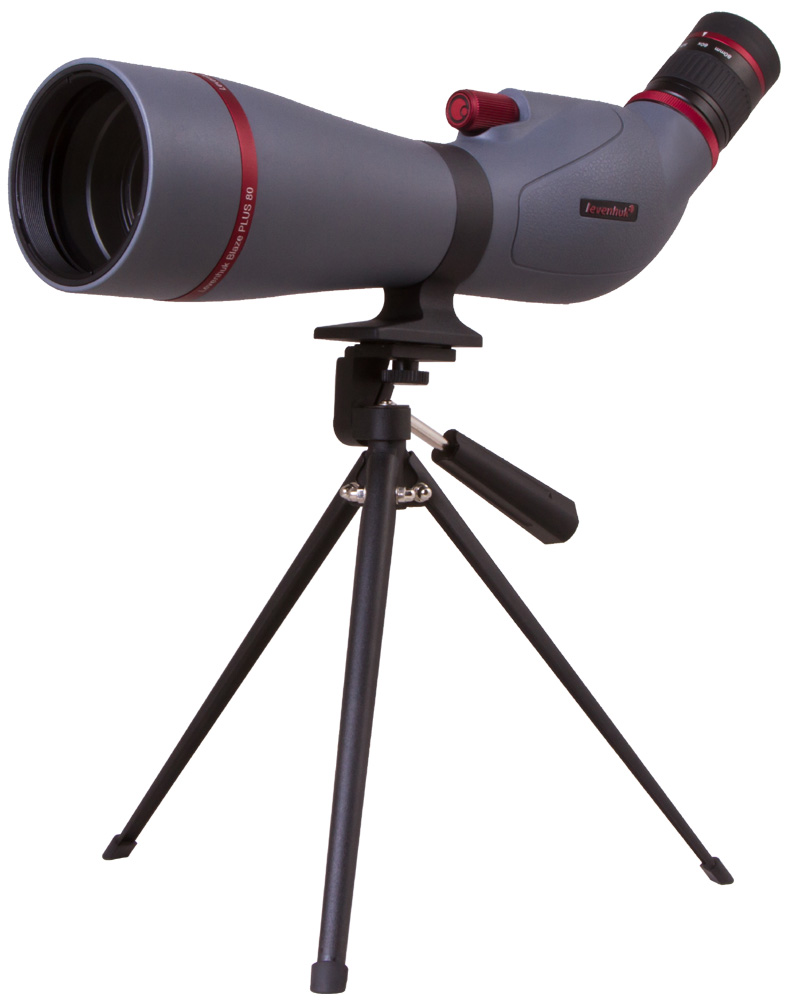 Levenhuk Blaze PLUS 80 Spotting Scope is a powerful high-aperture optical tool for stationary observations. The 1/4" thread allows for mounting this spotting scope on any standard camera tripod. Levenhuk Blaze PLUS 80 is perfect for studying natural landscapes and observing birds and animals in detail. The optical elements made of BK-7 glass are protected with several layers of anti-reflective coating. The zoom objective lens provides smooth variable magnification in the range of 20x to 60x. The optics deliver distant objects without distortions, in detail and with correct color rendition and clarity. This spotting scope gathers enough light for performing observations even in low illumination. Levenhuk Blaze PLUS 80 is a waterproof optical tool that is impervious to rain, snow or temperatures below zero. The nitrogen filling prevents the lenses from fogging, and the optics remain clear even during abrupt temperature changes. Levenhuk Blaze PLUS 80 is a water-resistant optical tool. It is adaptable to a standard 1/4" camera tripod. The kit includes a small tabletop tripod necessary for observing at high magnification: that minimizes image trembling. Features: Spotting scope with variable magnification A high-aperture objective lens – perfect for use in twilight Water-resistant The kit includes: Spotting Scope Metal table tripod Eyepiece and objective lens caps Cleaning wipe Case for storage and transportation User manual and lifetime warranty