Levenhuk Blaze PRO 70 Spotting Scope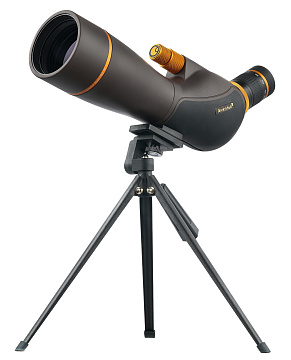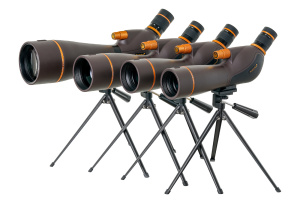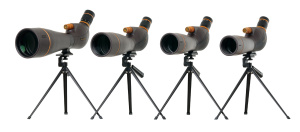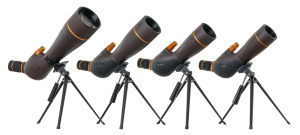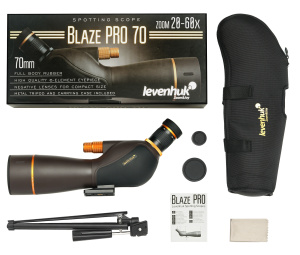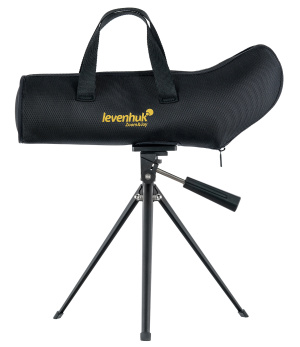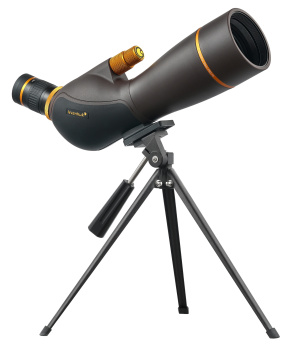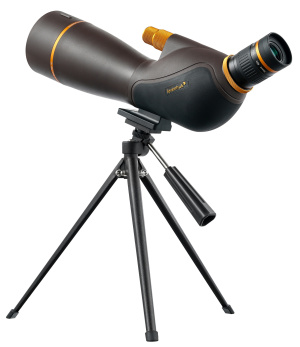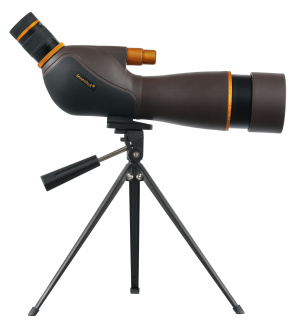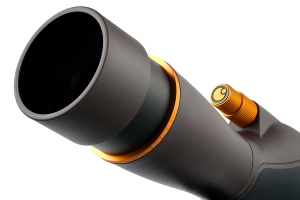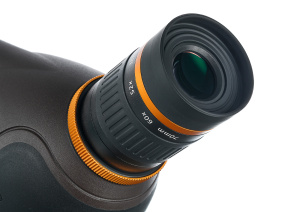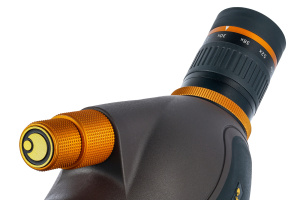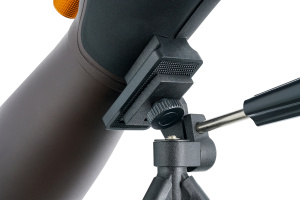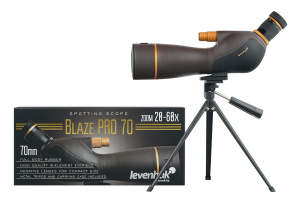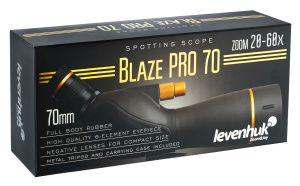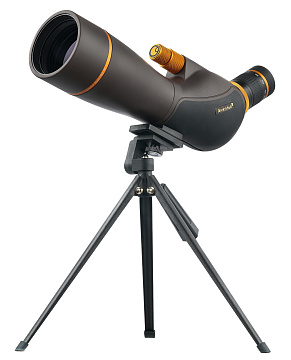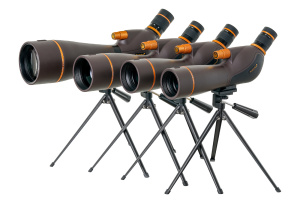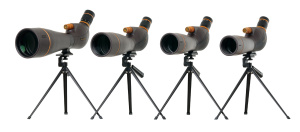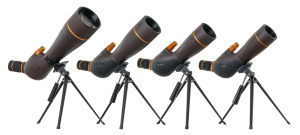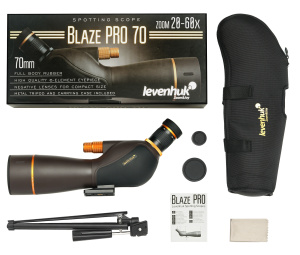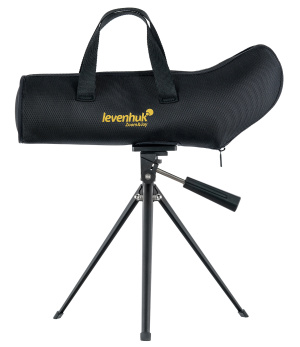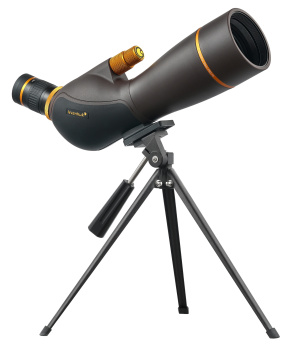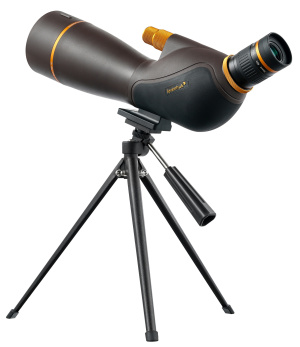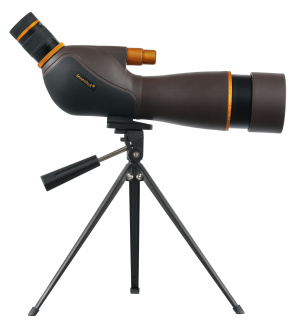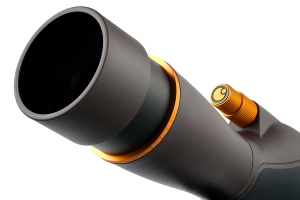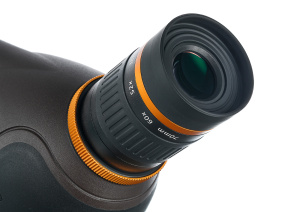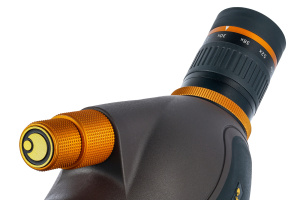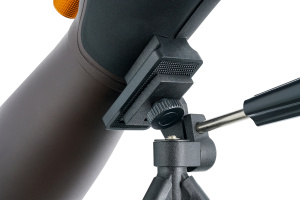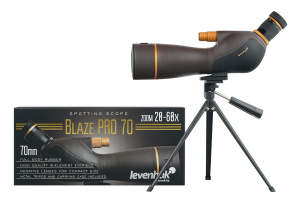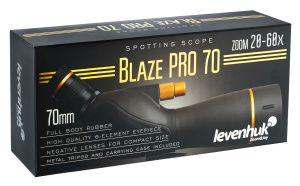 Magnification: 20–60x. Objective lens diameter: 70mm
Levenhuk Blaze PRO 70 Spotting Scope is a powerful high-aperture optical tool for studying natural and urban landscapes. It features magnification in the range of 20x to 60x, gathers enough light for observations at dusk, and is impervious to bad weather and accidental water splashes. This spotting scope will be a wonderful choice for a hunter, fisherman, ornithologist or naturalist.
The design uses high-quality optical elements made of BK-7 glass. The lenses are multi-coated, significantly improving image brightness during observations in low illumination. Due to a zoom lens, magnification smoothly changes in a wide range – you will easily find the appropriate magnification for observing. The angled eyepiece is removable.
Levenhuk Blaze PRO 70 is an all-weather spotting scope. Its shell is hermetic and nitrogen-filled. You can perform observations even in extreme conditions without damaging mechanical parts or losing picture quality.
You can install this spotting scope on a standard camera tripod with 1/4" thread. The kit includes a small tabletop tripod necessary for observing at high magnification: that minimizes image trembling.
Features:
Powerful high-aperture spotting scope
Excellent for observations in open surfaces
Waterproof, resistant to abrupt temperature changes
Smooth variable magnification
Coated optics made of glass
Coarse and fine focusing adjustment
Angled eyepiece
Adaptability to a tripod
The kit includes:
Spotting Scope
Metal table tripod
Eyepiece and objective lens caps
Cleaning wipe
Case for storage and transportation
User manual and lifetime warranty
Levenhuk Blaze PRO 70 Spotting Scope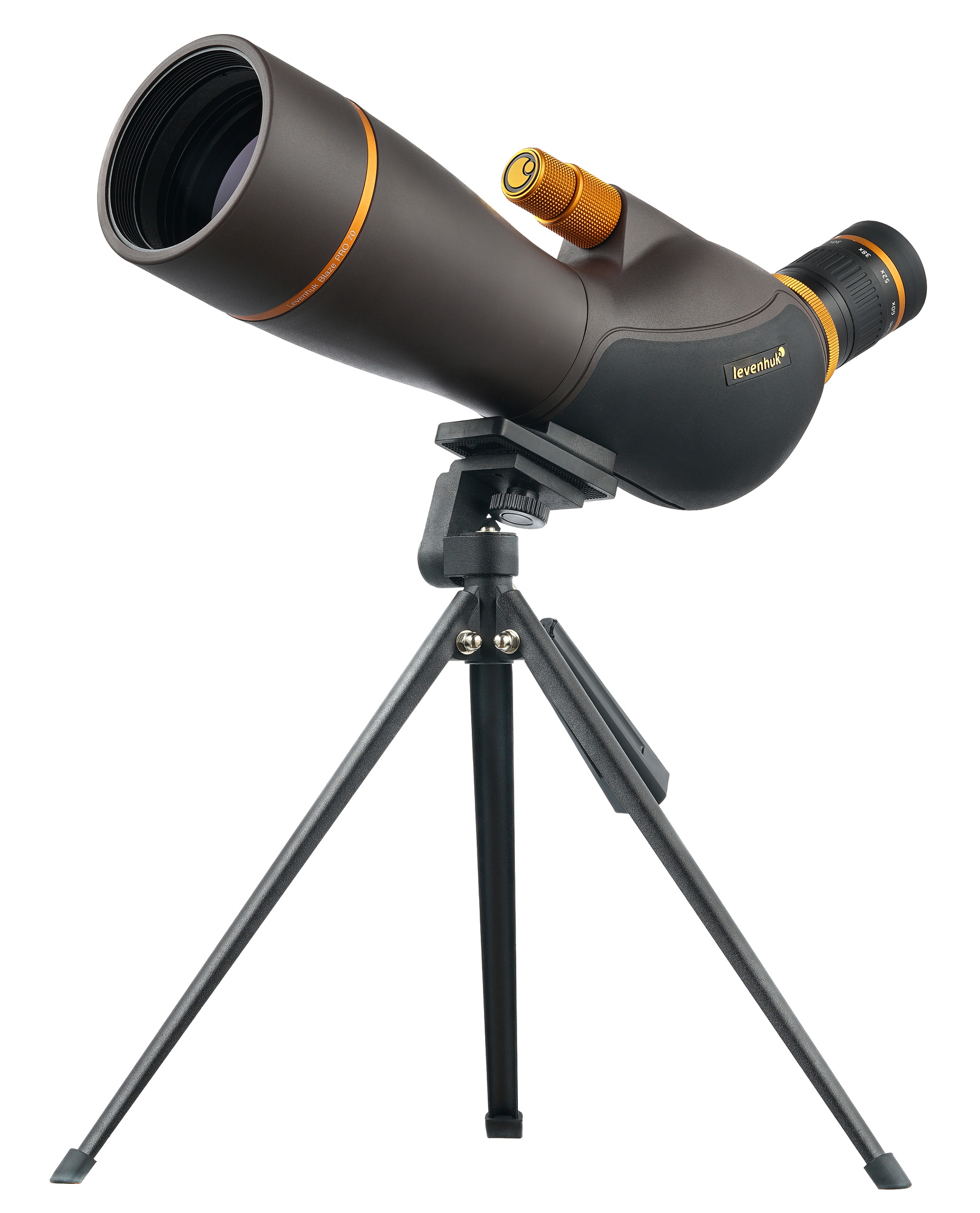 Levenhuk Blaze PRO 70 Spotting Scope is a powerful high-aperture optical tool for studying natural and urban landscapes. It features magnification in the range of 20x to 60x, gathers enough light for observations at dusk, and is impervious to bad weather and accidental water splashes. This spotting scope will be a wonderful choice for a hunter, fisherman, ornithologist or naturalist. The design uses high-quality optical elements made of BK-7 glass. The lenses are multi-coated, significantly improving image brightness during observations in low illumination. Due to a zoom lens, magnification smoothly changes in a wide range – you will easily find the appropriate magnification for observing. The angled eyepiece is removable. Levenhuk Blaze PRO 70 is an all-weather spotting scope. Its shell is hermetic and nitrogen-filled. You can perform observations even in extreme conditions without damaging mechanical parts or losing picture quality. You can install this spotting scope on a standard camera tripod with 1/4" thread. The kit includes a small tabletop tripod necessary for observing at high magnification: that minimizes image trembling. Features:Powerful high-aperture spotting scopeExcellent for observations in open surfacesWaterproof, resistant to abrupt temperature changesSmooth variable magnificationCoated optics made of glassCoarse and fine focusing adjustmentAngled eyepieceAdaptability to a tripodThe kit includes:Spotting ScopeMetal table tripodEyepiece and objective lens capsCleaning wipeCase for storage and transportationUser manual and lifetime warranty