Levenhuk Blaze PRO 60 Spotting Scope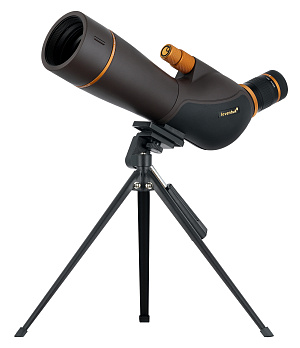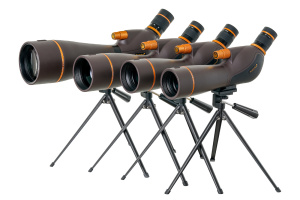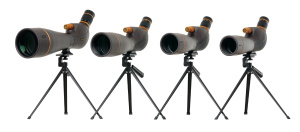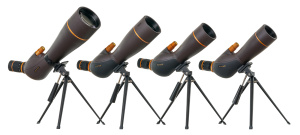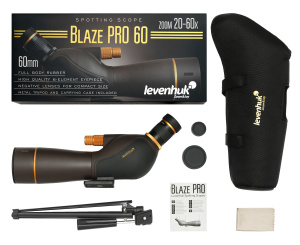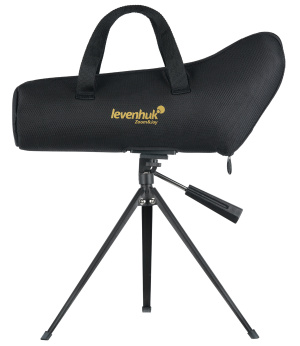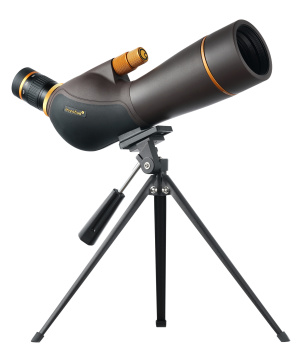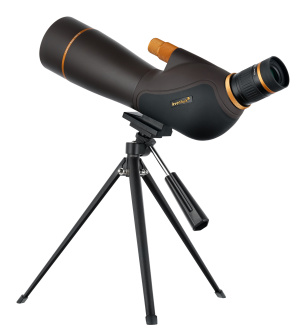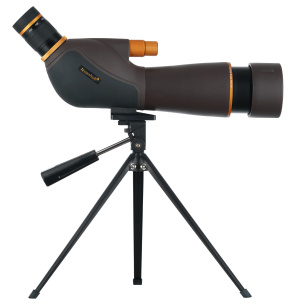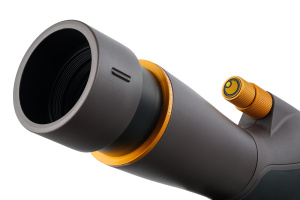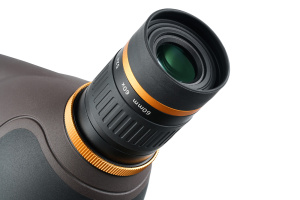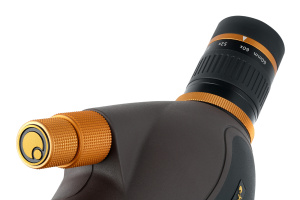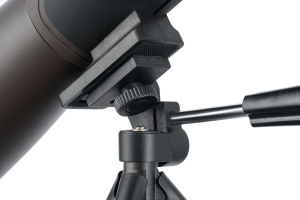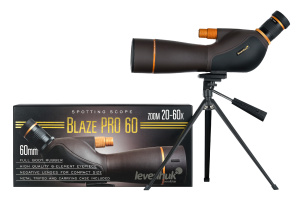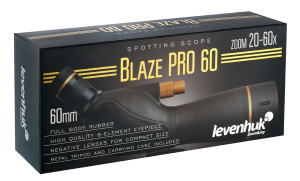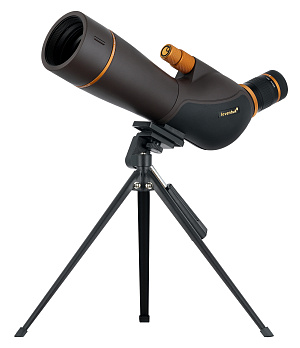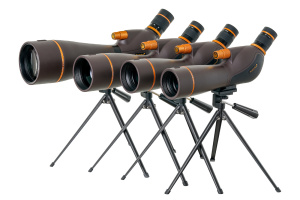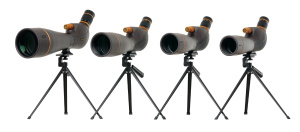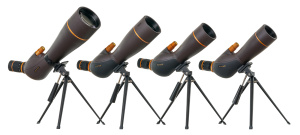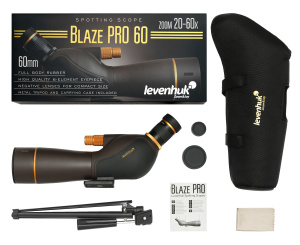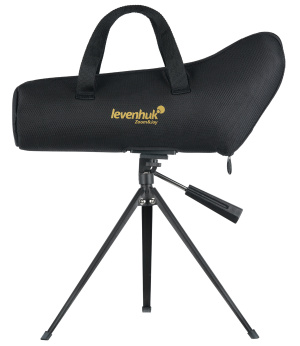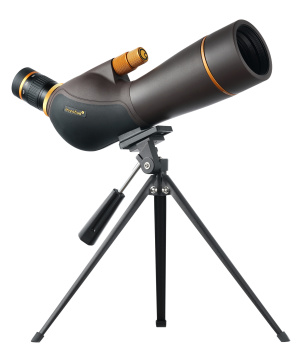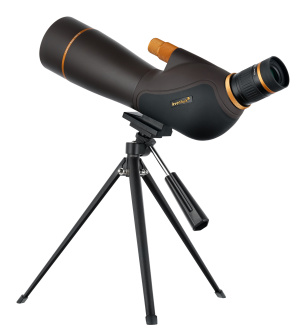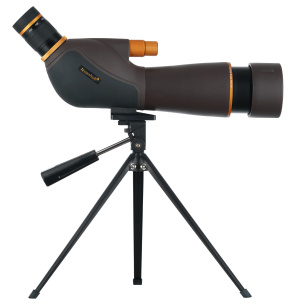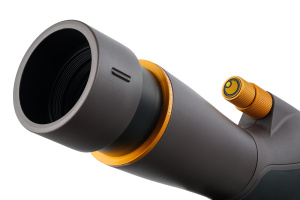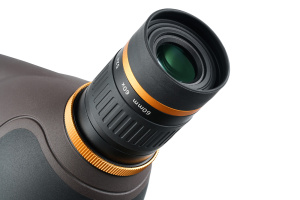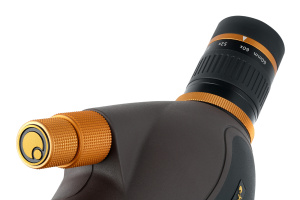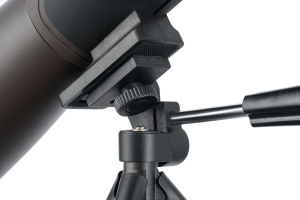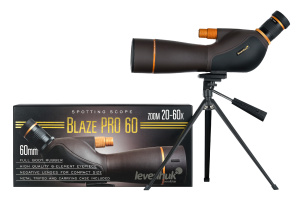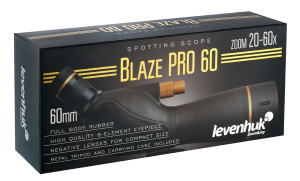 Magnification: 20–60x. Objective lens diameter: 60mm
Levenhuk Blaze PRO 60 Spotting Scope is designed for those who are looking for a powerful and compact optical tool. It features variable magnification in the range of 20x to 60x, is impervious to rain and abrupt temperature changes, and delivers a sharp saturated image. Demanding users who do not want to compromise will love this spotting scope.
The optical scheme is based on glass elements. The lenses are protected with several layers of anti-reflective coating. A zoom objective lens allows for smooth magnification change. There is also a removable eyepiece. The angled eyepiece makes Levenhuk Blaze PRO 60 convenient for observing the circumzenithal area, for example, birdwatching.
You can perform observations in any weather – a hermetic shell safely protects the optics from rain, dust, snow and dirt. Due to nitrogen filling, the lenses do not fog up during abrupt temperature changes. We recommend using a tripod with 1/4" tripod thread. The kit includes a small tabletop tripod necessary for observing at high magnification: that minimizes image trembling.
Features:
Powerful high-aperture spotting scope
Excellent for observations in open surfaces
Waterproof, resistant to abrupt temperature changes
All-weather nitrogen-filled shell
Smooth variable magnification
Coated optics made of glass
Coarse and fine focusing adjustment
Angled eyepiece
Adaptability to a tripod
The kit includes:
Spotting Scope
Metal table tripod
Eyepiece and objective lens caps
Cleaning wipe
Case for storage and transportation
User manual and lifetime warranty
Levenhuk Blaze PRO 60 Spotting Scope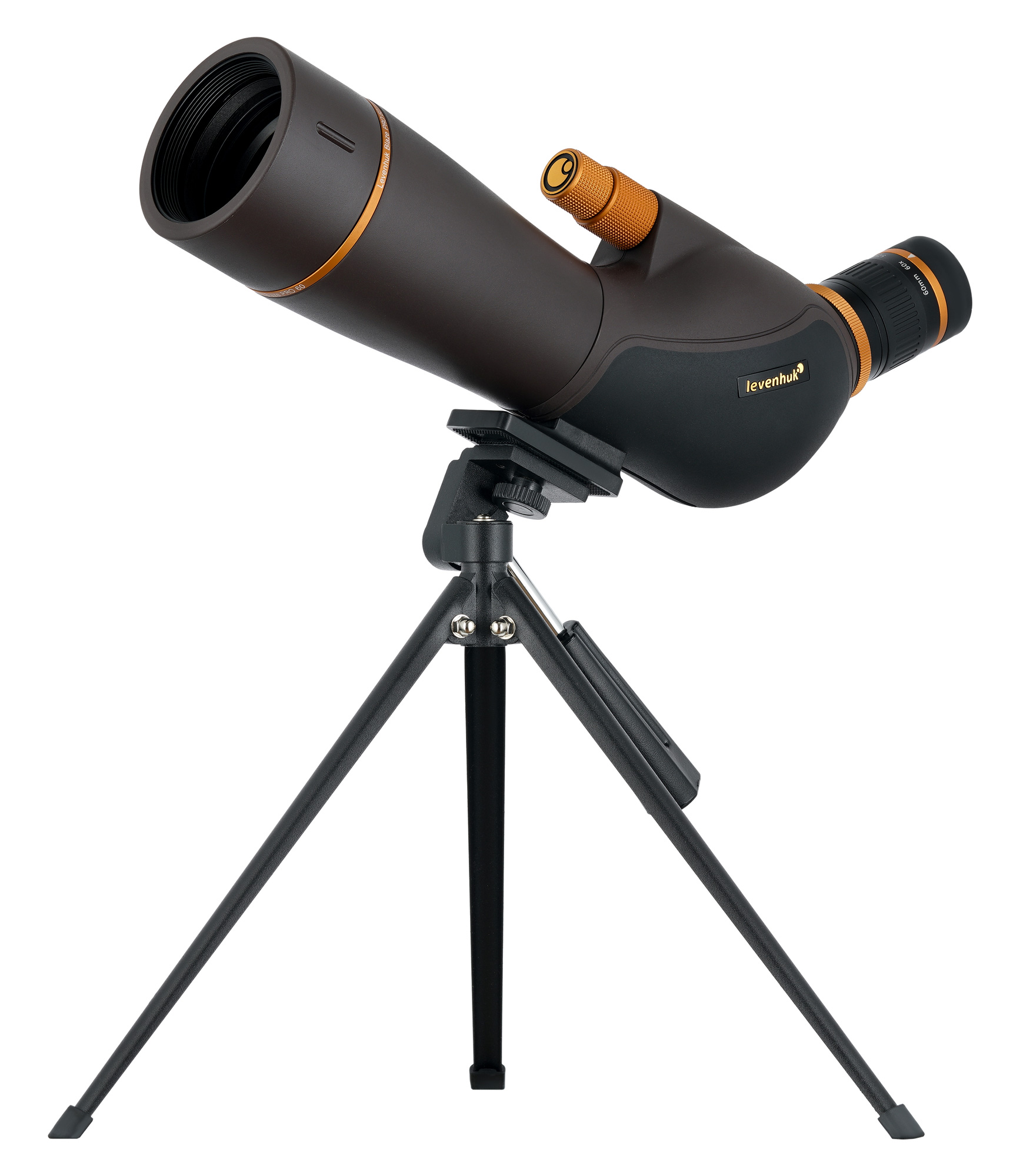 Levenhuk Blaze PRO 60 Spotting Scope is designed for those who are looking for a powerful and compact optical tool. It features variable magnification in the range of 20x to 60x, is impervious to rain and abrupt temperature changes, and delivers a sharp saturated image. Demanding users who do not want to compromise will love this spotting scope. The optical scheme is based on glass elements. The lenses are protected with several layers of anti-reflective coating. A zoom objective lens allows for smooth magnification change. There is also a removable eyepiece. The angled eyepiece makes Levenhuk Blaze PRO 60 convenient for observing the circumzenithal area, for example, birdwatching. You can perform observations in any weather – a hermetic shell safely protects the optics from rain, dust, snow and dirt. Due to nitrogen filling, the lenses do not fog up during abrupt temperature changes. We recommend using a tripod with 1/4" tripod thread. The kit includes a small tabletop tripod necessary for observing at high magnification: that minimizes image trembling. Features:Powerful high-aperture spotting scopeExcellent for observations in open surfacesWaterproof, resistant to abrupt temperature changesAll-weather nitrogen-filled shellSmooth variable magnificationCoated optics made of glassCoarse and fine focusing adjustmentAngled eyepieceAdaptability to a tripodThe kit includes:Spotting ScopeMetal table tripodEyepiece and objective lens capsCleaning wipeCase for storage and transportationUser manual and lifetime warranty