Levenhuk Discovery Range 50 Spotting Scope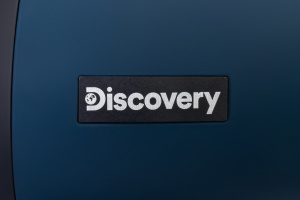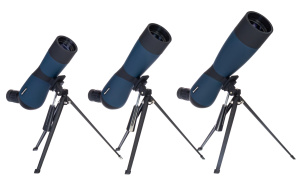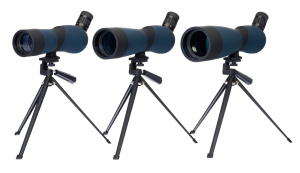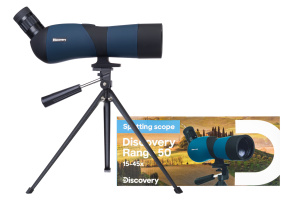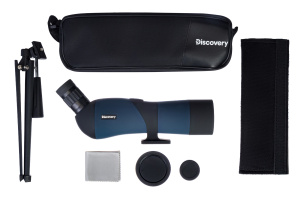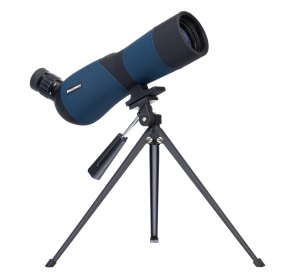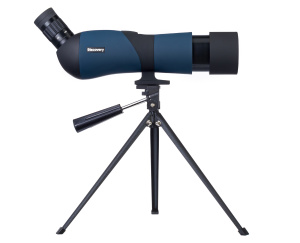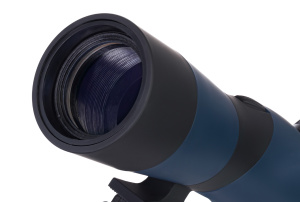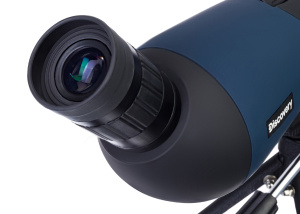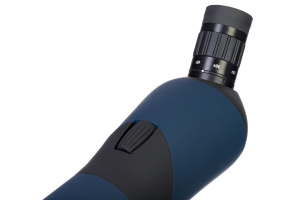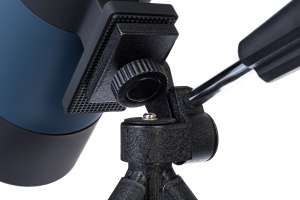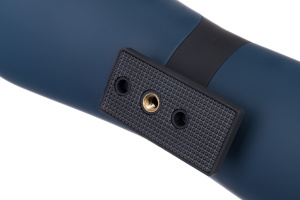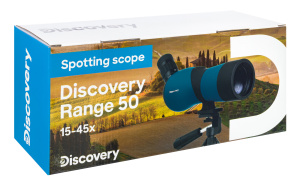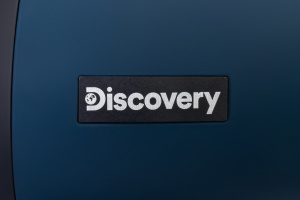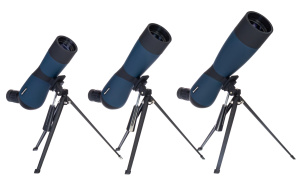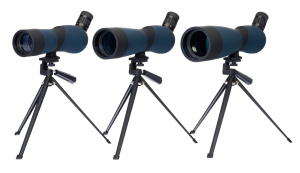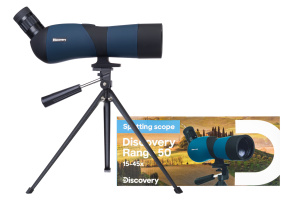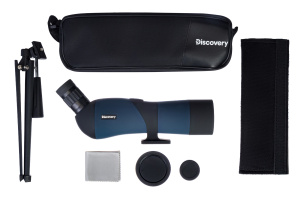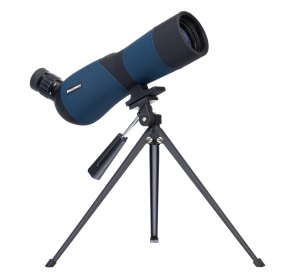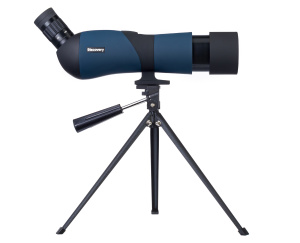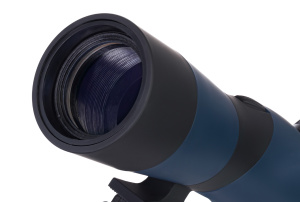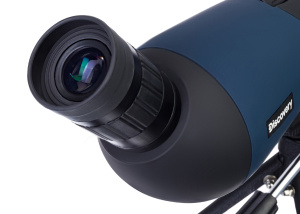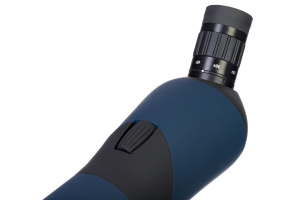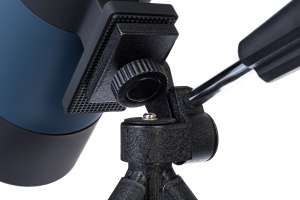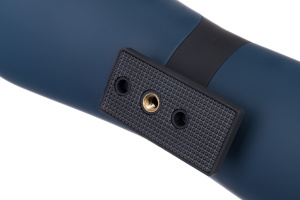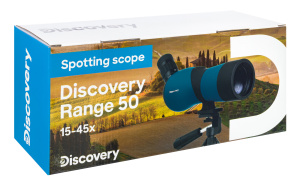 An angled eyepiece. Magnification: 15–45x. Objective lens diameter: 50mm
Discovery Channel informs, entertains and inspires its audiences around the globe about the world in all its wonder, diversity and amazement. Offering millions of people the chance to discover, and satisfy their curiosity, Discovery offers a compelling mix of stories across genres including science and technology, exploration, adventure, history and in depth behind-the-scenes glimpses at the people, places and organisations that shape and share the world we live in.
We proudly present the Discovery optics series that is produced by Levenhuk and endorsed by Discovery.
---
The Levenhuk Discovery Range 50 spotting scope is a great choice for travelers who always strive for new discoveries. This is a small and lightweight optical instrument that is convenient to take with you on a long hike or an exciting journey through wilderness areas. Due to the small tripod, the telescope can be quickly "deployed" for observation in any conditions. The case makes it easy to carry and store the instrument and accessories.
The optics are made of BK-7 glass. In addition, not only the lenses but also the prisms are multi-coated. As a result, the spotting scope delivers crisp, detailed, and contrast image. As this instrument uses a zoom lens, its magnification range can be varied from 15x to 45x. This allows you to choose the most comfortable viewing angle and quickly shift gaze from the general panorama to individual distant objects.
The large eye relief that allows observation with glasses makes the instrument even more comfortable. A diopter adjustment on the eyepiece is available. The spotting scope's body is plastic and the tripod is made of metal. To point the instrument when it is mounted on the tripod, a convenient control knob is used.
You can also install a smartphone adapter on Levenhuk Discovery Range 50.
Features:
Compact and lightweight – great for travel or hiking
Fully multi-coated BK-7 optics
Magnification range: 15-45x
Large eye relief, diopter adjustment – convenient for poor eyesight
Case and tripod included
The kit includes:
Spotting scope
Metal tabletop tripod
Eyepiece and objective lens protective caps
Cleaning wipe
Case for storage and transportation
User manual and warranty card
Levenhuk Discovery Range 50 Spotting Scope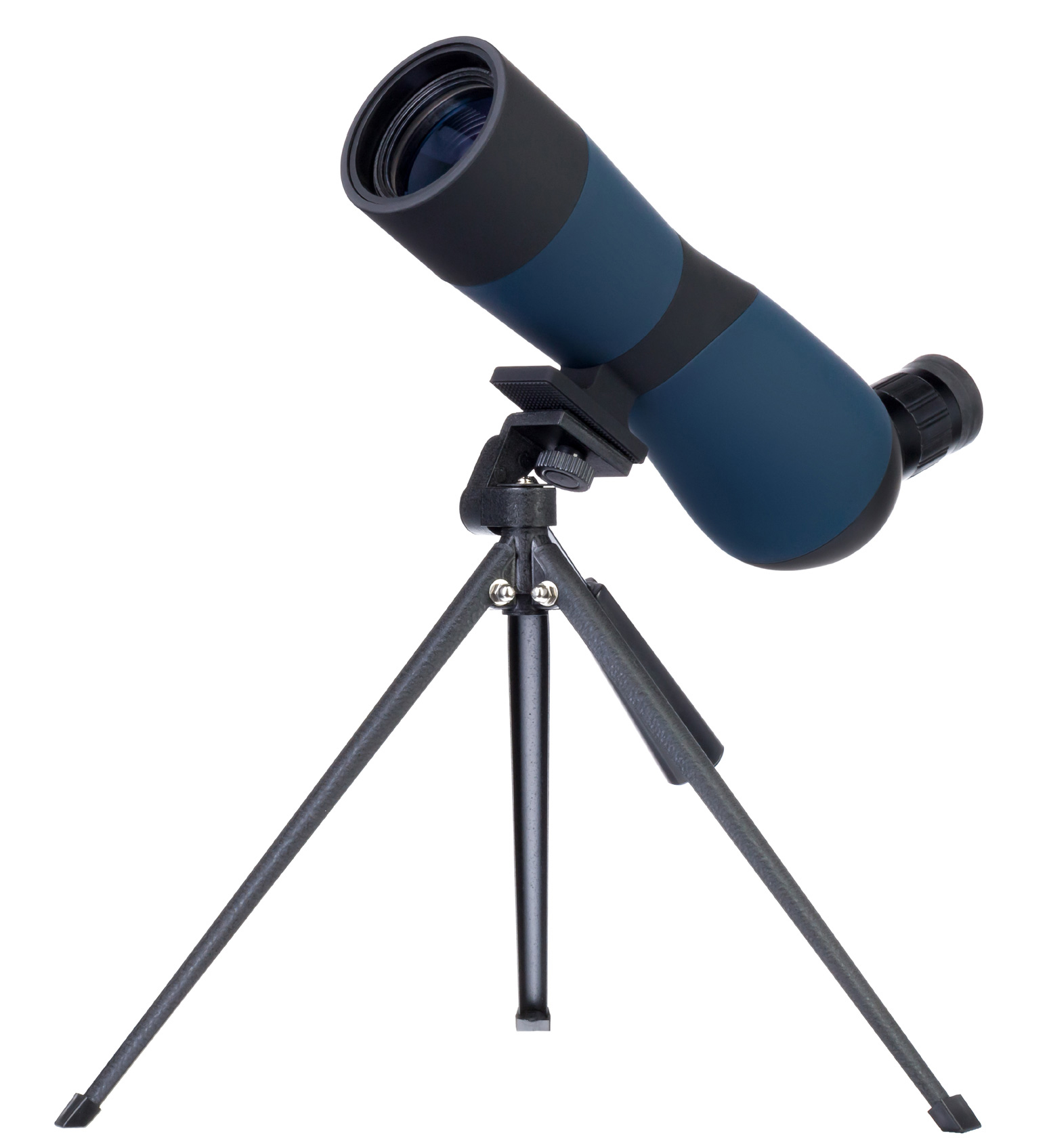 {: style="border:0px; margin-bottom: -5px; width:15%;" } Discovery Channel informs, entertains and inspires its audiences around the globe about the world in all its wonder, diversity and amazement. Offering millions of people the chance to discover, and satisfy their curiosity, Discovery offers a compelling mix of stories across genres including science and technology, exploration, adventure, history and in depth behind-the-scenes glimpses at the people, places and organisations that shape and share the world we live in. We proudly present the Discovery optics series that is produced by Levenhuk and endorsed by Discovery. The Levenhuk Discovery Range 50 spotting scope is a great choice for travelers who always strive for new discoveries. This is a small and lightweight optical instrument that is convenient to take with you on a long hike or an exciting journey through wilderness areas. Due to the small tripod, the telescope can be quickly "deployed" for observation in any conditions. The case makes it easy to carry and store the instrument and accessories. The optics are made of BK-7 glass. In addition, not only the lenses but also the prisms are multi-coated. As a result, the spotting scope delivers crisp, detailed, and contrast image. As this instrument uses a zoom lens, its magnification range can be varied from 15x to 45x. This allows you to choose the most comfortable viewing angle and quickly shift gaze from the general panorama to individual distant objects. The large eye relief that allows observation with glasses makes the instrument even more comfortable. A diopter adjustment on the eyepiece is available. The spotting scope's body is plastic and the tripod is made of metal. To point the instrument when it is mounted on the tripod, a convenient control knob is used. You can also install a smartphone adapter on Levenhuk Discovery Range 50. Features: Compact and lightweight – great for travel or hiking Fully multi-coated BK-7 optics Magnification range: 15-45x Large eye relief, diopter adjustment – convenient for poor eyesight Case and tripod included The kit includes: Spotting scope Metal tabletop tripod Eyepiece and objective lens protective caps Cleaning wipe Case for storage and transportation User manual and warranty card