Bresser Condor 20–60x85 Spotting Scope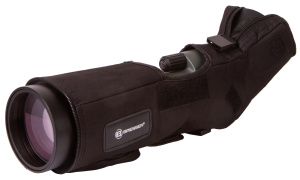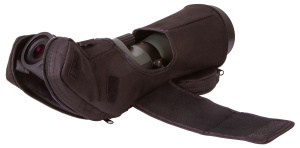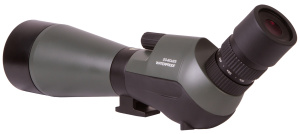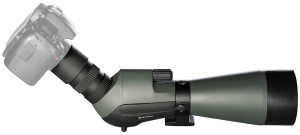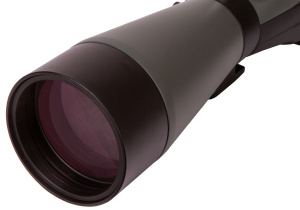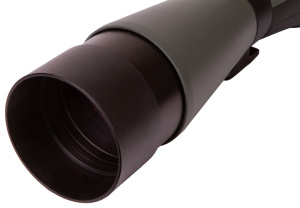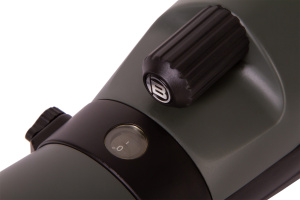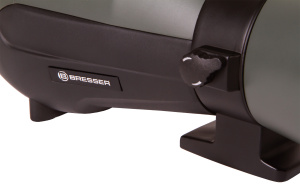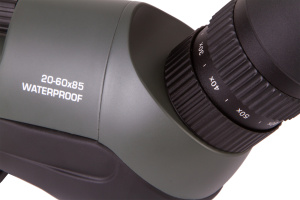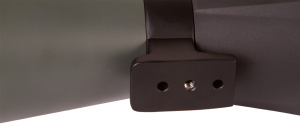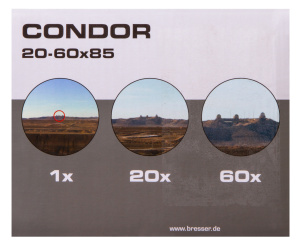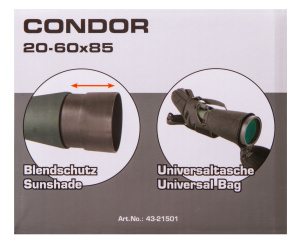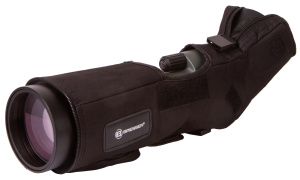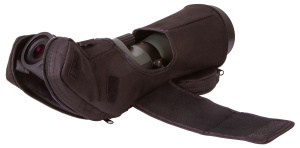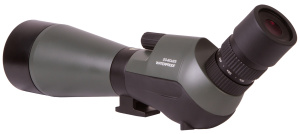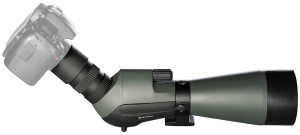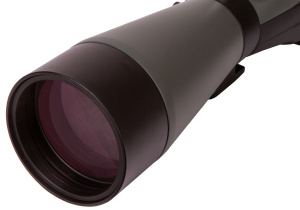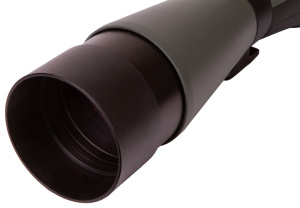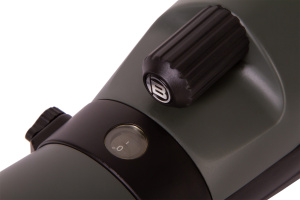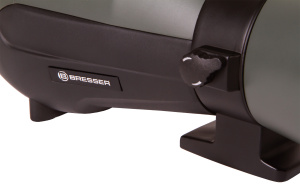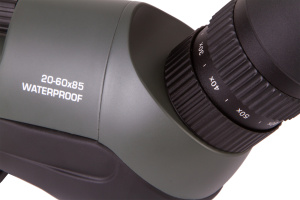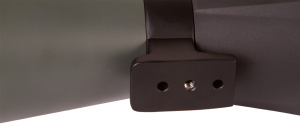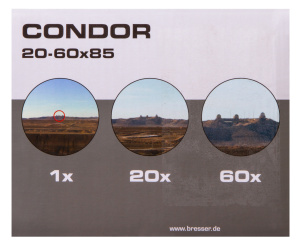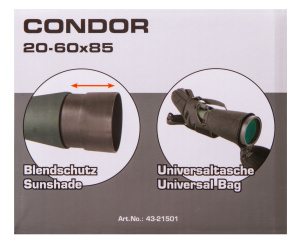 Detailed and clear images. Magnification: 20–60x. Objective lens diameter: 85mm
The waterproof Bresser Condor 20–60x85 Spotting Scope is a great choice for a wide range of outdoor uses. It's ideal for birdwatching and hiking, observing nature and sporting events, and can be used in low light conditions, too. With its fully multi-coated optics made of BaK-4 glass, images are always bright, sharp and high-contrast. The twist-up eyecup is easily adjusted and can be conveniently used by spectacle wearers as well. Central focusing allows seeing the object details without effort. The scope magnification is 20–60x, with a smooth zoom.
The spotting scope can be mounted onto a tripod adapter plate with a tube clamp, and is rotatable 240 degrees, providing for convenient observation positions. It's also compatible with custom tripods with DIN connection thread. For a scope with installed accessories, it's recommended to use a Bresser tripod that can hold weights of 3kg.
The extendable lens cap serves as dew protection for the objective lens as well as protection against sun glare. The scope is supplied with an optics cleaning cloth and a nylon carrying case with shoulder straps. This case protects the scope full time outdoors, as it's not necessary to remove it during observations: its sections for eyepiece, objective lens, focus adjustment and tripod connection can be opened separately. An EOS reflex camera can be connected to the scope via a special adapter (not included in the kit), so you will be able to enjoy all colors and the tiniest detail of the observed objects on the high-quality photos.
Features:
Large range of magnification
Fully multi-coated optics made of BaK-4 glass
Protective lens caps
Bright and sharp pictures
LE-eypiece with a twist-up eyecup
Waterproof, 240° rotatable body
Thin design
Ideal for nature/birdwatching and sporting events
Multifunctional nylon case with shoulder straps
Bresser Condor 20–60x85 Spotting Scope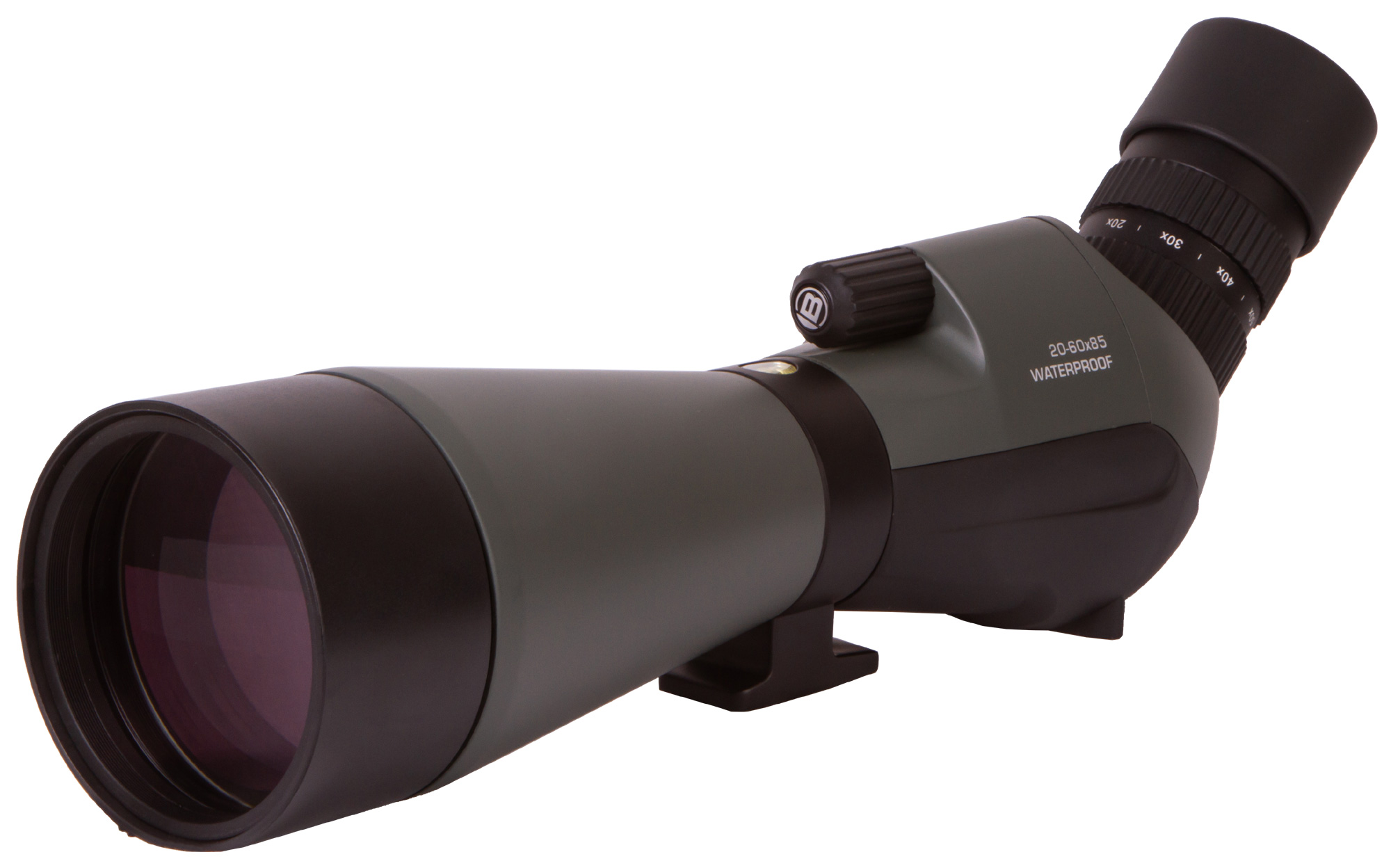 The waterproof Bresser Condor 20–60x85 Spotting Scope is a great choice for a wide range of outdoor uses. It's ideal for birdwatching and hiking, observing nature and sporting events, and can be used in low light conditions, too. With its fully multi-coated optics made of BaK-4 glass, images are always bright, sharp and high-contrast. The twist-up eyecup is easily adjusted and can be conveniently used by spectacle wearers as well. Central focusing allows seeing the object details without effort. The scope magnification is 20–60x, with a smooth zoom. The spotting scope can be mounted onto a tripod adapter plate with a tube clamp, and is rotatable 240 degrees, providing for convenient observation positions. It's also compatible with custom tripods with DIN connection thread. For a scope with installed accessories, it's recommended to use a Bresser tripod that can hold weights of 3kg. The extendable lens cap serves as dew protection for the objective lens as well as protection against sun glare. The scope is supplied with an optics cleaning cloth and a nylon carrying case with shoulder straps. This case protects the scope full time outdoors, as it's not necessary to remove it during observations: its sections for eyepiece, objective lens, focus adjustment and tripod connection can be opened separately. An EOS reflex camera can be connected to the scope via a special adapter (not included in the kit), so you will be able to enjoy all colors and the tiniest detail of the observed objects on the high-quality photos. Features: Large range of magnification Fully multi-coated optics made of BaK-4 glass Protective lens caps Bright and sharp pictures LE-eypiece with a twist-up eyecup Waterproof, 240° rotatable body Thin design Ideal for nature/birdwatching and sporting events Multifunctional nylon case with shoulder straps