Levenhuk Wise PRO 8x42 Monocular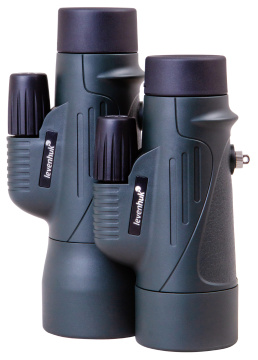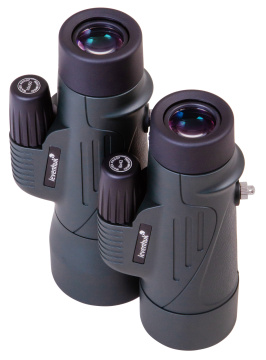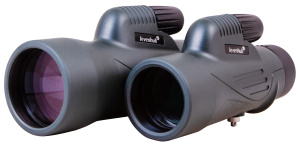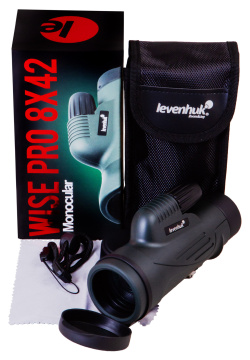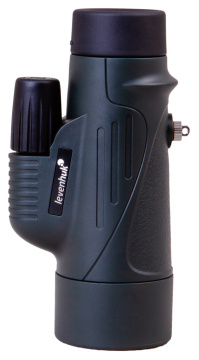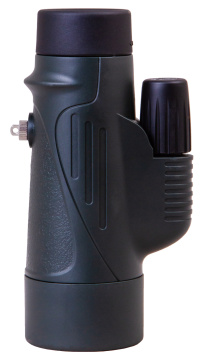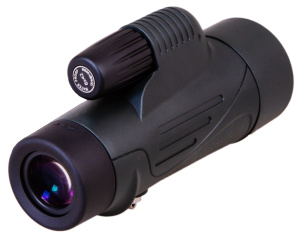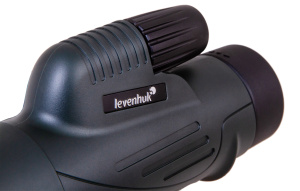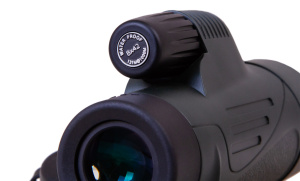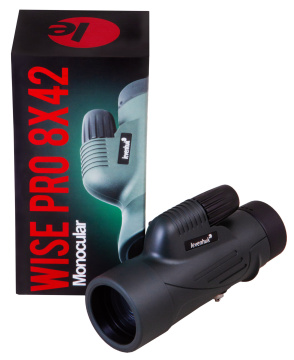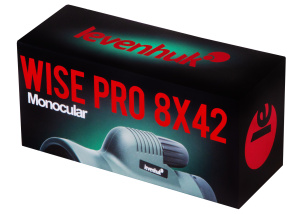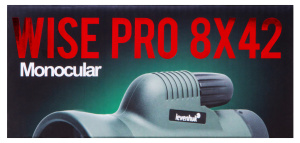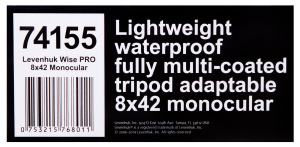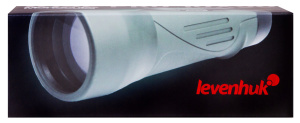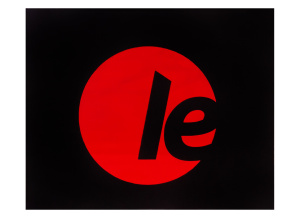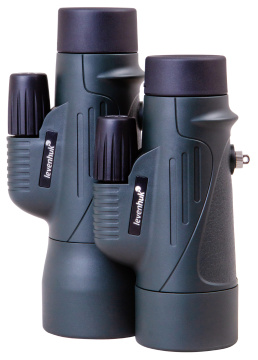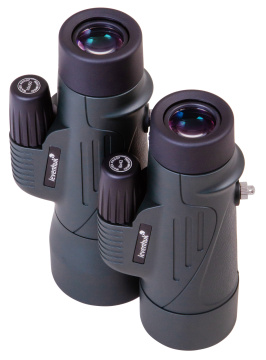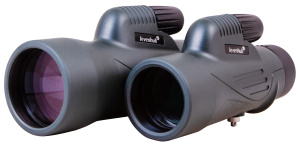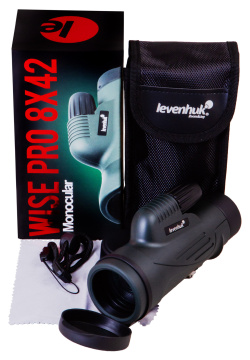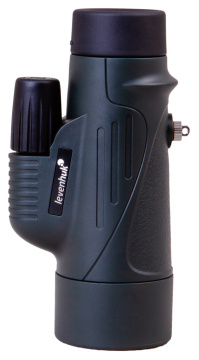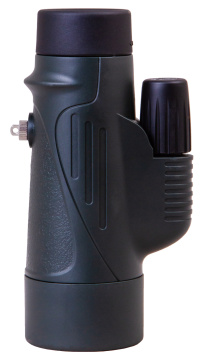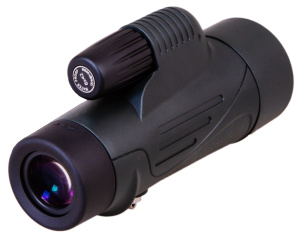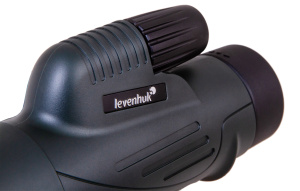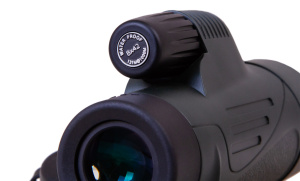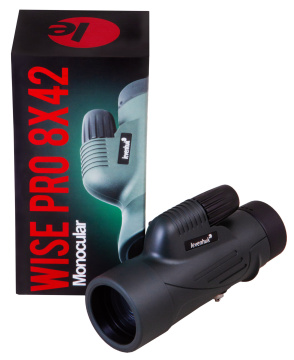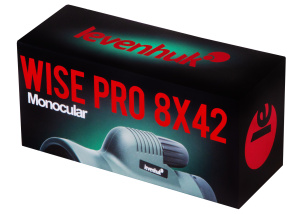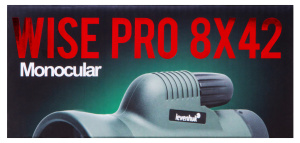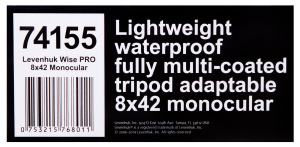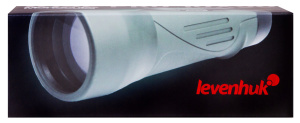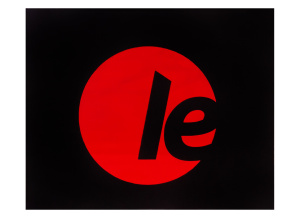 Waterproof. Magnification: 8x. Objective lens diameter: 42mm
Levenhuk Wise PRO 8x42 Monocular is an excellent alternative to professional binoculars: It is smaller and lighter yet delivers high quality images. This monocular is great for observations and the detailed studying of very distant objects. The combination of high magnification, a wide field of view, and the aperture is powerful enough for observing in low light conditions.
The optics are made of fully-coated BaK-4 glass: Several layers of coating make the delivered images appear saturated and contrast. Dimming in the corners of the image is reduced to a minimum, and there are no geometric aberrations. The eye relief is adequate for comfortable observations for those who wear regular glasses or sunglasses. The minimum close focus distance is only 2 meters (6.6 feet) and, therefore, this monocular can be used indoors.
Also note the water resistance of the optical device. Unaffected by rain and snow, it will not be damaged by accidentally dropping it into a pond or lake. The nitrogen-filled shell protects the optical elements from fogging.
Levenhuk Wise PRO 8x42 Monocular can be mounted on a tripod for long observations.
Features:
The optics are made of BaK-4 glass
Fully multi-coated
Compact and lightweight body
Adaptable to a tripod
IPx7 waterproof
The kit includes:
Monocular
Pouch
Eyepiece and objective lens protective caps
Cleaning wipe
Strap
User manual and lifetime warranty
Levenhuk Wise PRO 8x42 Monocular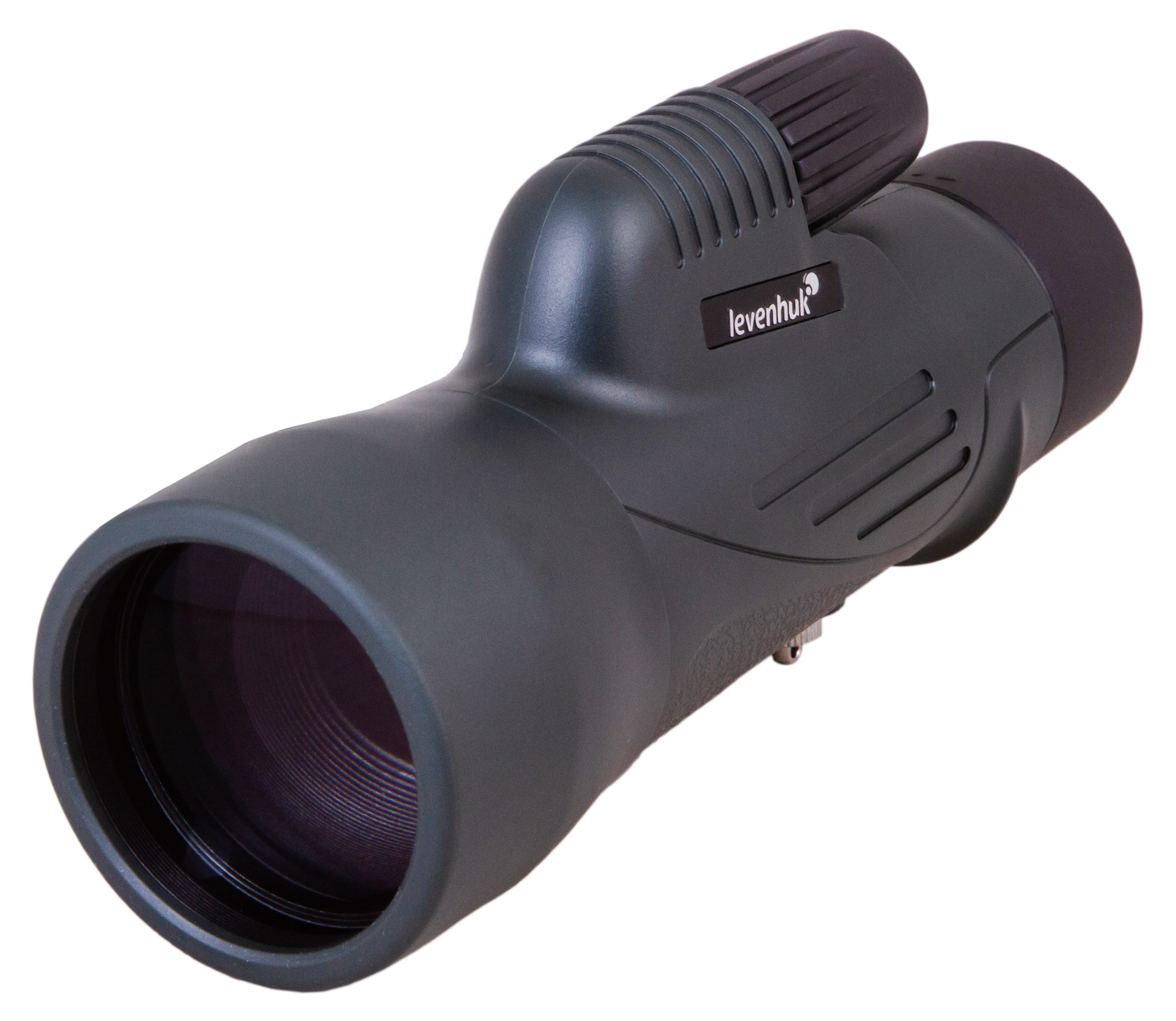 Levenhuk Wise PRO 8x42 Monocular is an excellent alternative to professional binoculars: It is smaller and lighter yet delivers high quality images. This monocular is great for observations and the detailed studying of very distant objects. The combination of high magnification, a wide field of view, and the aperture is powerful enough for observing in low light conditions. The optics are made of fully-coated BaK-4 glass: Several layers of coating make the delivered images appear saturated and contrast. Dimming in the corners of the image is reduced to a minimum, and there are no geometric aberrations. The eye relief is adequate for comfortable observations for those who wear regular glasses or sunglasses. The minimum close focus distance is only 2 meters (6.6 feet) and, therefore, this monocular can be used indoors. Also note the water resistance of the optical device. Unaffected by rain and snow, it will not be damaged by accidentally dropping it into a pond or lake. The nitrogen-filled shell protects the optical elements from fogging. Levenhuk Wise PRO 8x42 Monocular can be mounted on a tripod for long observations. Features: The optics are made of BaK-4 glass Fully multi-coated Compact and lightweight body Adaptable to a tripod IPx7 waterproof The kit includes: Monocular Pouch Eyepiece and objective lens protective caps Cleaning wipe Strap User manual and lifetime warranty