Levenhuk Wise PRO 10x50 Monocular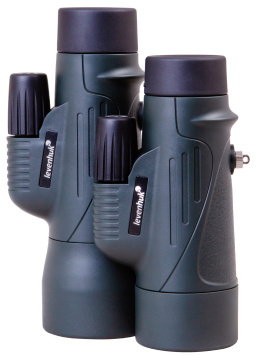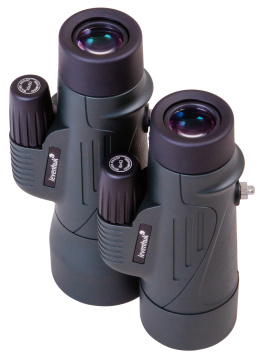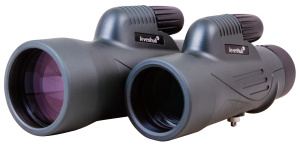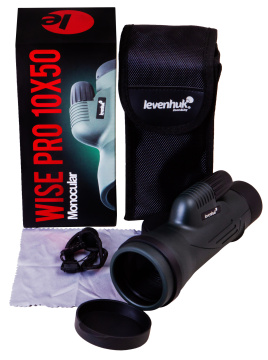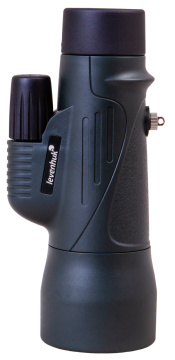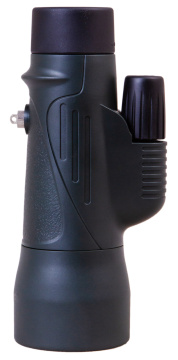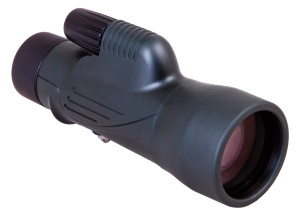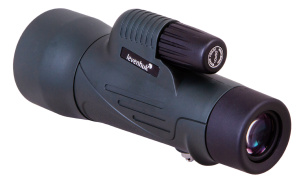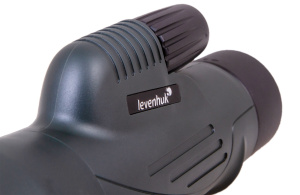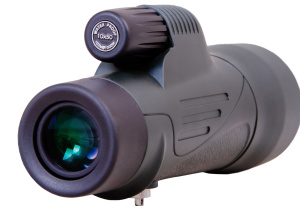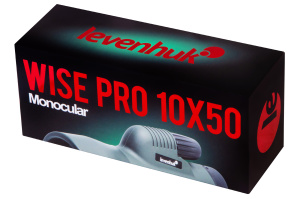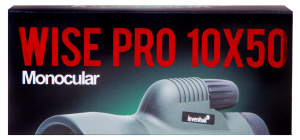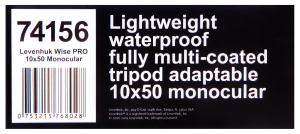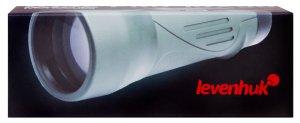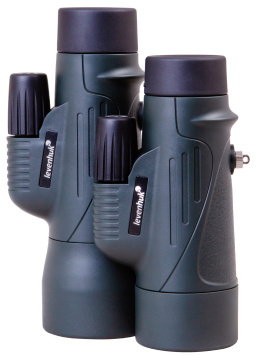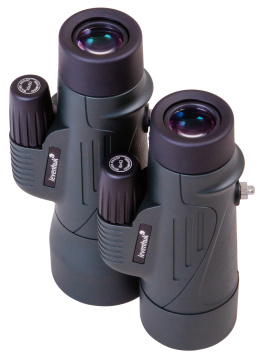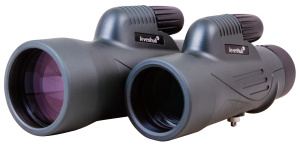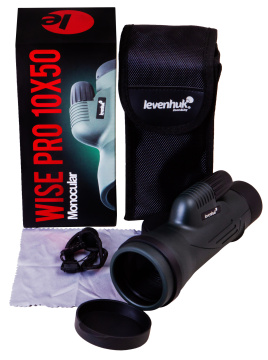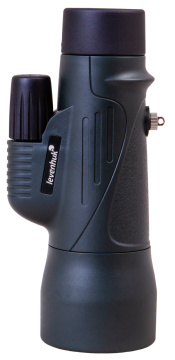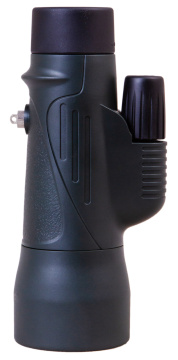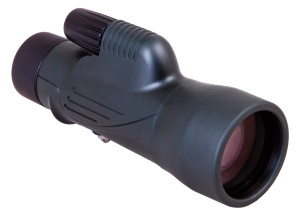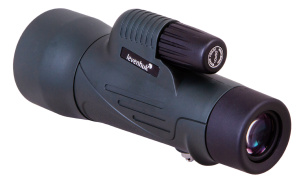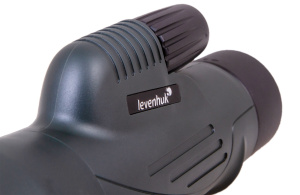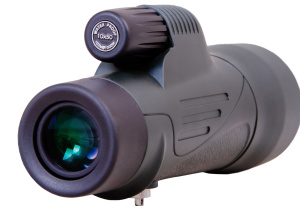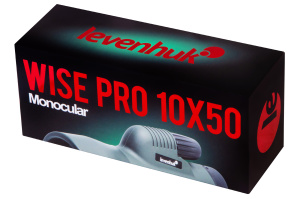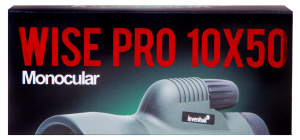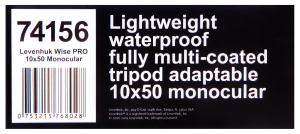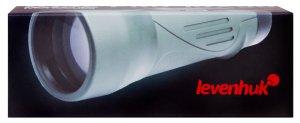 Waterproof. Magnification: 10x. Objective lens diameter: 50mm
Levenhuk Wise PRO 10x50 Monocular is a high-aperture optical device for observing landscapes or spotting objects in open spaces. The 10x magnification allows you to study distant objects in detail. You can use it on sunny days as well on cloudy days: The image brightness does not decrease even in low light conditions. This monocular is perfect for studying natural landscapes, urban architecture, animals, and birds. The possibility to mount it on a tripod improves image stabilization and makes it easier to conduct long observations.
The optics are made of multi-coated glass elements. The image sharpness and contrast are high-level; the natural color rendering is pleasing. A long eye relief makes it comfortable to observe for those who wear either regular glasses or sunglasses. The field of view is not cut off, which allows you to see the objects inside the entire FOV. A close focus distance is two meters (6.6 feet), so the monocular can also be used indoors.
The monocular is water-resistant. It does not let the water in and is unaffected by poor weather conditions or abrupt temperature changes. The body of the monocular is filled with nitrogen that protects the optics from fogging.
Features:
The optics are made of BaK-4 glass
Multi-layer coating
Compact and lightweight body
Adaptable to a tripod
IPx7 waterproof
The kit includes:
Monocular
Pouch
Eyepiece and objective lens protective caps
Cleaning wipe
Strap
User manual and lifetime warranty
Levenhuk Wise PRO 10x50 Monocular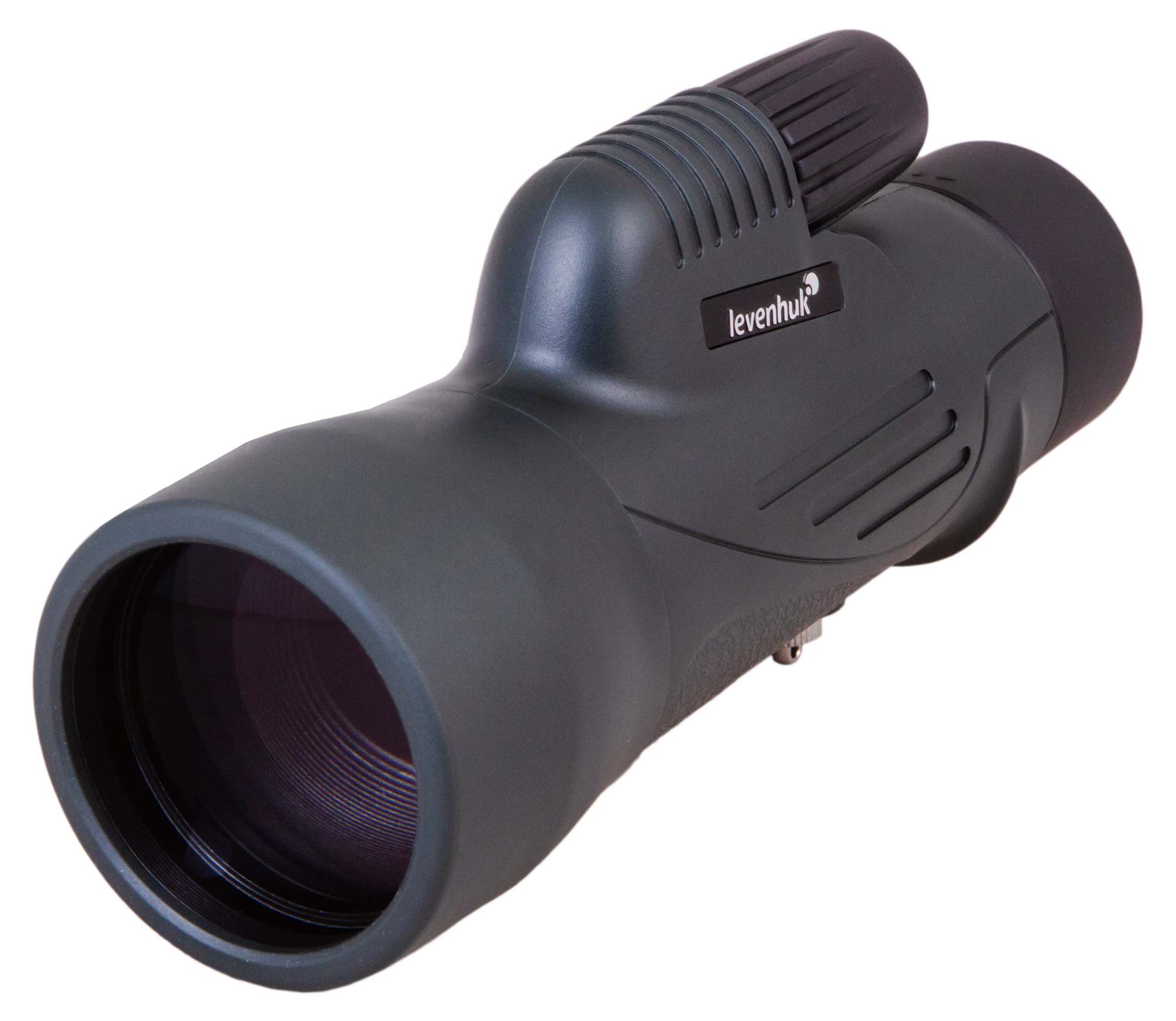 Levenhuk Wise PRO 10x50 Monocular is a high-aperture optical device for observing landscapes or spotting objects in open spaces. The 10x magnification allows you to study distant objects in detail. You can use it on sunny days as well on cloudy days: The image brightness does not decrease even in low light conditions. This monocular is perfect for studying natural landscapes, urban architecture, animals, and birds. The possibility to mount it on a tripod improves image stabilization and makes it easier to conduct long observations. The optics are made of multi-coated glass elements. The image sharpness and contrast are high-level; the natural color rendering is pleasing. A long eye relief makes it comfortable to observe for those who wear either regular glasses or sunglasses. The field of view is not cut off, which allows you to see the objects inside the entire FOV. A close focus distance is two meters (6.6 feet), so the monocular can also be used indoors. The monocular is water-resistant. It does not let the water in and is unaffected by poor weather conditions or abrupt temperature changes. The body of the monocular is filled with nitrogen that protects the optics from fogging. Features: The optics are made of BaK-4 glass Multi-layer coating Compact and lightweight body Adaptable to a tripod IPx7 waterproof The kit includes: Monocular Pouch Eyepiece and objective lens protective caps Cleaning wipe Strap User manual and lifetime warranty