Levenhuk Wise PLUS 10x42 Monocular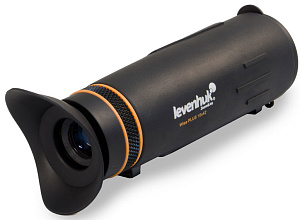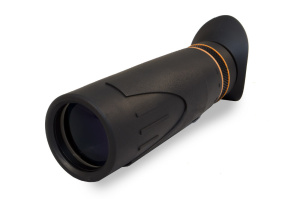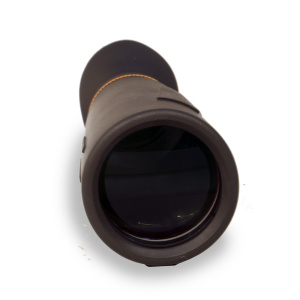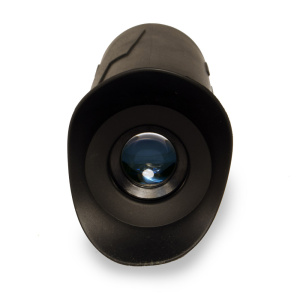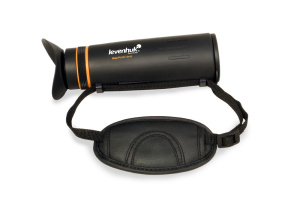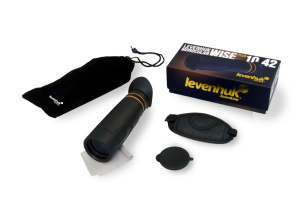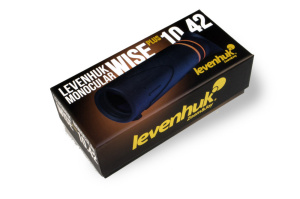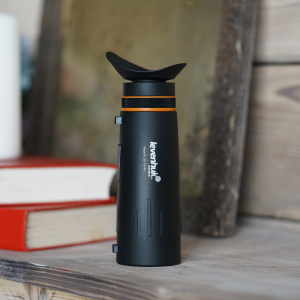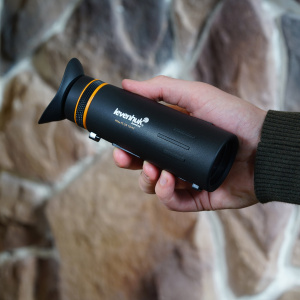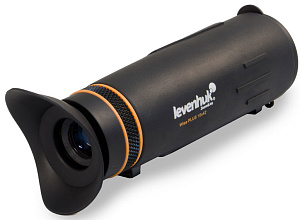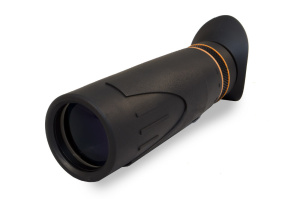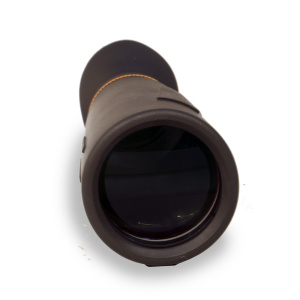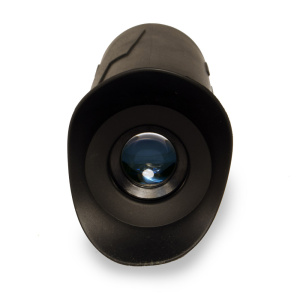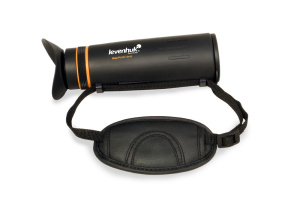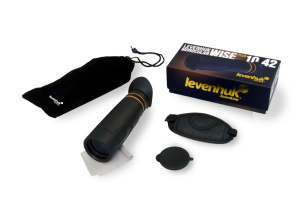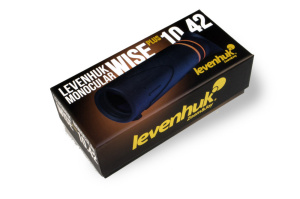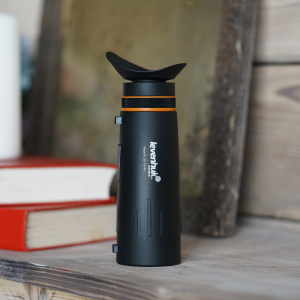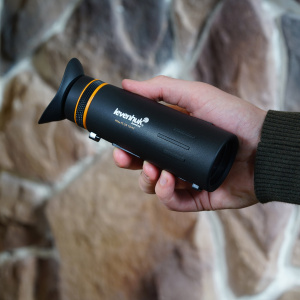 Wide range of capabilities in an ultra-compact body. 10x magnification power and 42-millimeter objective lens
Want to see more? Just take the Levenhuk Wise PLUS 10x42 Monocular with you! Its incredibly compact size means that it easily fits into a pocket or small purse. 10x magnification power is enough to observe considerably distant objects, and the wide field of view is perfect for panoramic observations in the field. The high aperture lenses produce bright and vivid images, even at dusk. Levenhuk Wise PLUS 10x42 Monocular is not afraid of bad weather - neither rain nor fog will hinder your observations. Whether you are walking around the city, hiking, kayaking, birdwatching – whatever you do, Levenhuk Wise PLUS 10x42 Monocular brings you more joy and excitement!
The optics of the Levenhuk Wise PLUS 10x42 Monocular are superior to those used in the world's top binocular brands. A 42-millimeter objective lens allows you to get bright images, even in low light conditions. The optics of this monocular are made of premium quality BaK-4 glass. All optical elements are fully multi-coated; that's why the resulting image is so sharp and clear, with great color rendition. The shell is filled with nitrogen, so the optical elements do not fog even in sudden temperature changes. The Levenhuk Wise PLUS 10x42 Monocular creates clear images in any conditions!
The monocular design ensures a high level of comfort during observing sessions. The eyepiece is equipped with an ergonomic soft rubber eyecup that efficiently cuts out any outside glare (and can also be easily removed when you don't need it). The monocular conveniently fits in your hand and, moreover, is very pleasant to the touch. The convenient detachable strap can be easily adjusted to the size of your hand. The monocular comes in a very stylish gift box.
Levenhuk Wise PLUS 10x42 Monocular features long eye relief that makes observations extremely comfortable, especially for those who wear glasses. The excellent high power monocular is compact and easy to use. Even if you have never used an optical tool before, you will figure out how to adjust it and start observing. Look for the user guide in the kit to help you. Levenhuk Wise PLUS 10x42 Monocular can also be used to observe sports events, concerts or performances. You can be sure you will see everything in detail with the best high power monocular Levenhuk Wise PLUS 10x42!
Features:
High-quality glass optics
Multilayer coating
Wide field of view
Removable rubber eyecup
Nitrogen filling protects optics from fogging
Waterproof
Rubber-armored shell for a secure grip
The kit includes:
Levenhuk Wise PLUS 10x42 Monocular
Objective lens cap
Cleaning wipe
Strap
Pouch
User guide and lifetime warranty
---
Rami (2023.07.21)
Hi May I have the weight in grammes of the 3 Levenhuk Wise PLUS Monocular 10x42, 8x42 and 8x32. Not the weight of the package but the monoculars alone. I thing your data are wrong the 10x42 is lighter than 8x42 ??? Thank you
Customer service:
Hi Rami, thanks for your request. The weight of the device is usually 100-150g less than the shipping weight. The approximate weight of Levenhuk Wise PLUS 10x42 Monocular is 380g, Levenhuk Wise PLUS 8x42 Monocular - 380g, Levenhuk Wise PLUS 8x32 Monocular -260g. Is there any additional information you might need?
---
Submit your question
Video review of the Levenhuk Wise PLUS monoculars
Levenhuk Wise PLUS 10x42 Monocular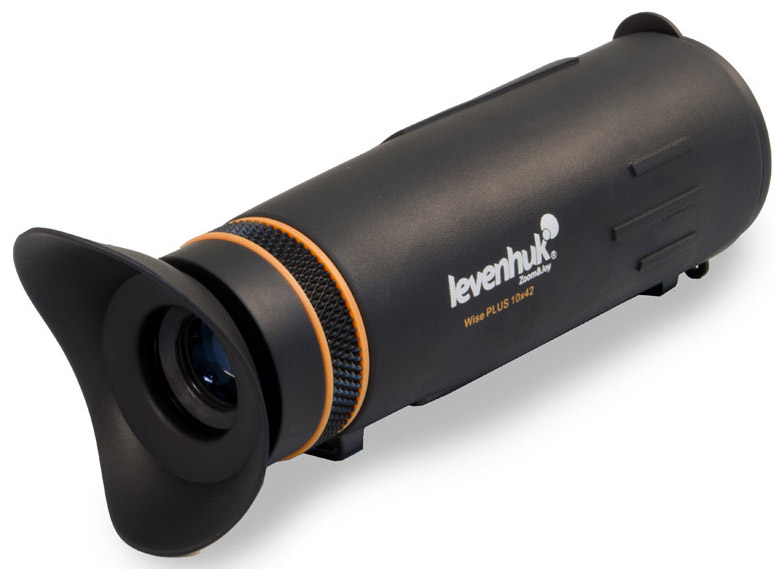 Want to see more? Just take the Levenhuk Wise PLUS 10x42 Monocular with you! Its incredibly compact size means that it easily fits into a pocket or small purse. 10x magnification power is enough to observe considerably distant objects, and the wide field of view is perfect for panoramic observations in the field. The high aperture lenses produce bright and vivid images, even at dusk. Levenhuk Wise PLUS 10x42 Monocular is not afraid of bad weather - neither rain nor fog will hinder your observations. Whether you are walking around the city, hiking, kayaking, birdwatching – whatever you do, Levenhuk Wise PLUS 10x42 Monocular brings you more joy and excitement! The optics of the Levenhuk Wise PLUS 10x42 Monocular are superior to those used in the world's top binocular brands. A 42-millimeter objective lens allows you to get bright images, even in low light conditions. The optics of this monocular are made of premium quality BaK-4 glass. All optical elements are fully multi-coated; that's why the resulting image is so sharp and clear, with great color rendition. The shell is filled with nitrogen, so the optical elements do not fog even in sudden temperature changes. The Levenhuk Wise PLUS 10x42 Monocular creates clear images in any conditions! The monocular design ensures a high level of comfort during observing sessions. The eyepiece is equipped with an ergonomic soft rubber eyecup that efficiently cuts out any outside glare (and can also be easily removed when you don't need it). The monocular conveniently fits in your hand and, moreover, is very pleasant to the touch. The convenient detachable strap can be easily adjusted to the size of your hand. The monocular comes in a very stylish gift box. Levenhuk Wise PLUS 10x42 Monocular features long eye relief that makes observations extremely comfortable, especially for those who wear glasses. The excellent high power monocular is compact and easy to use. Even if you have never used an optical tool before, you will figure out how to adjust it and start observing. Look for the user guide in the kit to help you. Levenhuk Wise PLUS 10x42 Monocular can also be used to observe sports events, concerts or performances. You can be sure you will see everything in detail with the best high power monocular Levenhuk Wise PLUS 10x42! Features: High-quality glass optics Multilayer coating Wide field of view Removable rubber eyecup Nitrogen filling protects optics from fogging Waterproof Rubber-armored shell for a secure grip The kit includes: Levenhuk Wise PLUS 10x42 Monocular Objective lens cap Cleaning wipe Strap Pouch User guide and lifetime warranty