Levenhuk Rainbow 8x25 Monocular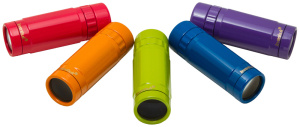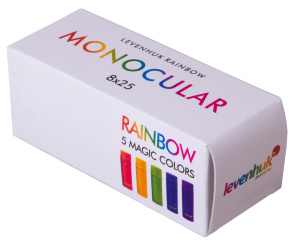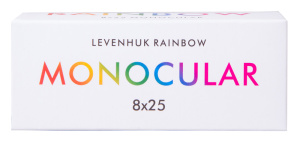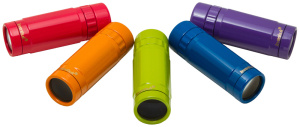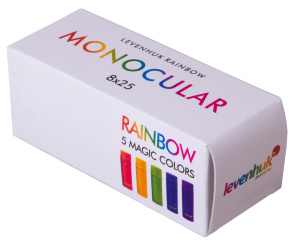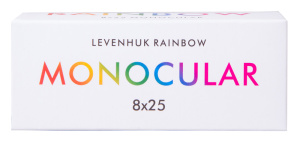 Magnification: 8x. Objective lenses diameter: 25mm
Levenhuk Rainbow series includes lightweight and compact monoculars in bright bodies. Choose an optical tool of red, orange, lime, blue, or amethyst color. Levenhuk Rainbow Monoculars are ideal for travelers, fans of sports events, and festivals. They are suitable for kids' games, orienteering, and watching birds and other animals. These models feature great optical performance: 8x magnification at a 25mm aperture and a wide field of view.
Levenhuk Rainbow 8x25 Monocular is a practical, lightweight, and compact optical tool with powerful optical capabilities. This monocular features 8x magnification and a 25mm aperture. A wide field of view is useful for observing moving targets or the skyline. We recommend purchasing this optical tool for sports fans, tourists, and those who enjoy watching birds and animals.
The optics are made of BK-7 glass. The lenses are coated with multiple layers of anti-reflective coating. This monocular delivers a bright detailed image with correct color rendering in good illumination conditions.
The optical elements come in a durable and lightweight body. The glossy coating and textured details of this tool make it pleasant to the touch.
Features:
Compact monocular with high-quality optics
Optical elements made of BK-7 glass
Fully multi-coated lenses
Ergonomic body
The kit includes:
Monocular
Pouch
Cleaning wipe
User manual and lifetime warranty
Levenhuk Rainbow 8x25 Monocular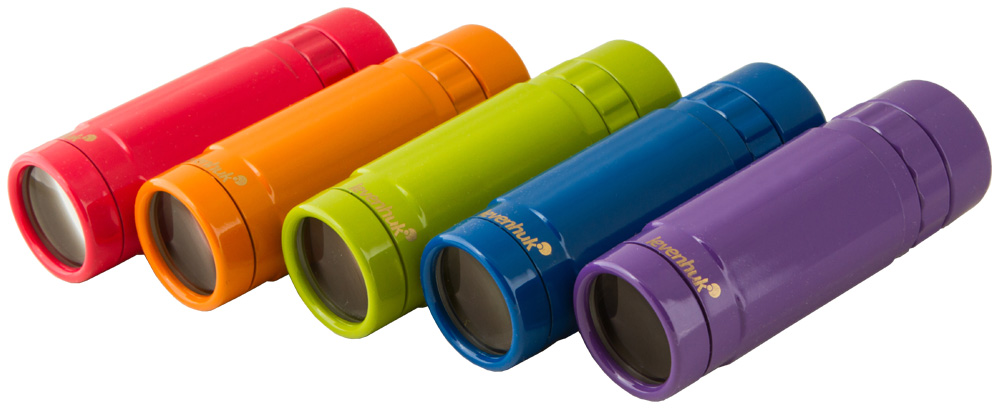 Levenhuk Rainbow series includes lightweight and compact monoculars in bright bodies. Choose an optical tool of red, orange, lime, blue, or amethyst color. Levenhuk Rainbow Monoculars are ideal for travelers, fans of sports events, and festivals. They are suitable for kids' games, orienteering, and watching birds and other animals. These models feature great optical performance: 8x magnification at a 25mm aperture and a wide field of view. Levenhuk Rainbow 8x25 Monocular is a practical, lightweight, and compact optical tool with powerful optical capabilities. This monocular features 8x magnification and a 25mm aperture. A wide field of view is useful for observing moving targets or the skyline. We recommend purchasing this optical tool for sports fans, tourists, and those who enjoy watching birds and animals.The optics are made of BK-7 glass. The lenses are coated with multiple layers of anti-reflective coating. This monocular delivers a bright detailed image with correct color rendering in good illumination conditions.The optical elements come in a durable and lightweight body. The glossy coating and textured details of this tool make it pleasant to the touch.Features:Compact monocular with high-quality opticsOptical elements made of BK-7 glassFully multi-coated lensesErgonomic bodyThe kit includes:MonocularPouchCleaning wipeUser manual and lifetime warranty