Levenhuk Nelson 8x42 Monocular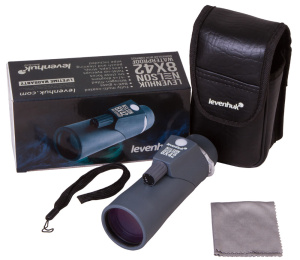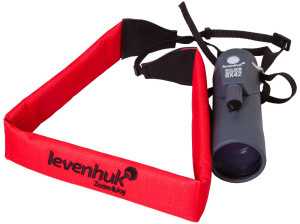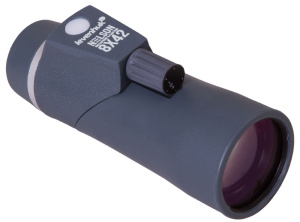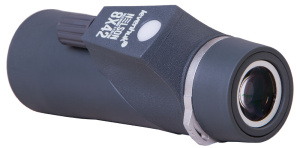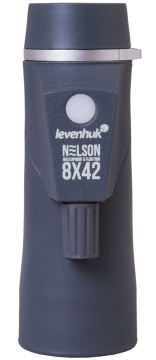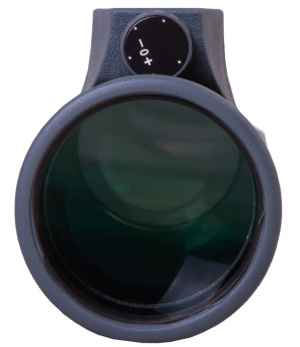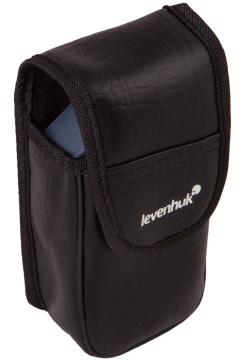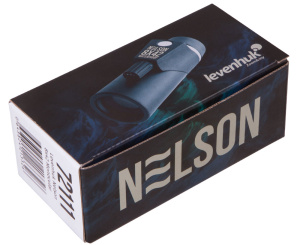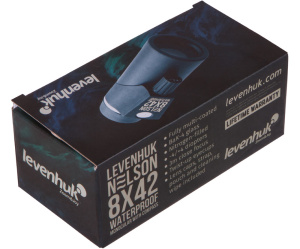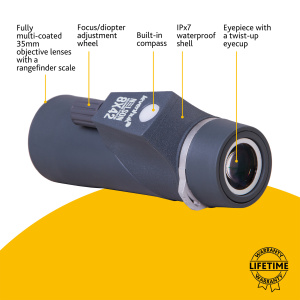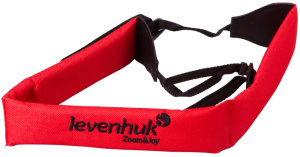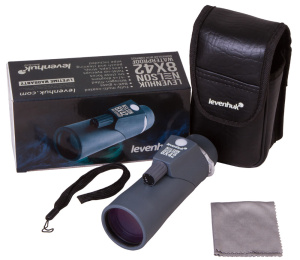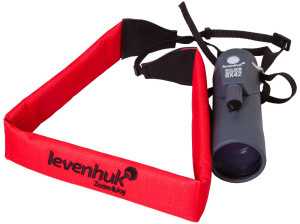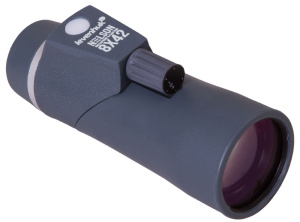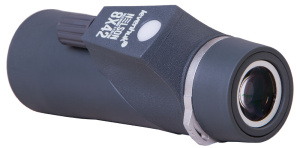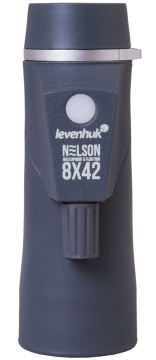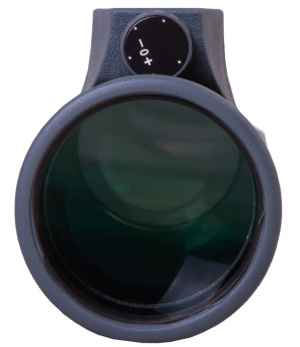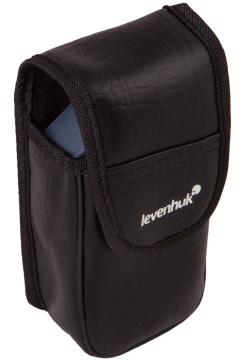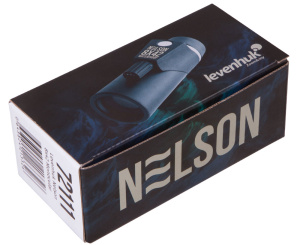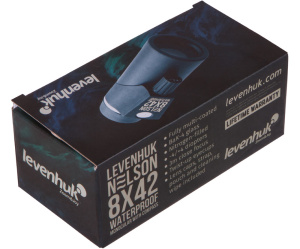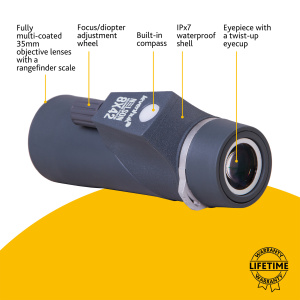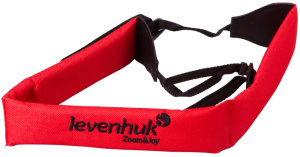 Marine monocular. Magnification: 8x. Objective lens diameter: 42mm
Levenhuk Nelson 8x42 Marine Monocular is perfect for fans of boating, fishing, and small boat owners. As a compact optical tool, it still provides 8x magnification and its aperture is 42mm. It helps to see even remote objects well. This monocular is also excellent for studying close objects: Its close focus is 3m.
The monocular has a built-in compass and a rangefinder. There is no scale illumination and, therefore, we recommend using a compass during the daytime with sufficient natural light. With the rangefinder, you can apply a special formula to calculate the distance to an object whose size is known or to calculate the size (height) of an object at a known distance.
The arc scale is visible through the eyepiece of the monocular. The compass determines the direction to the object in degrees. The division value is 1°. North is 360°, South is 180°, East is 90°, and West is 270°.
The optics are made of high-quality BaK-4 glass. The lenses are fully multi-coated, providing a high-quality, bright image even in bad weather. The sealed body of the monocular is made of plastic. It is filled with nitrogen to prevent the lenses from fogging.
This monocular provides a wide field of view of 120m at a 1000m distance. A wide range of diopter adjustment options is available.
We recommend using this monocular with the Levenhuk FS10 Floating Strap near water: the bright accessory will prevent the optical tool from sinking or getting lost
Features:
Classic marine monocular with a built-in compass and a rangefinder
A wide field of view and a short distance of close focus
The kit includes:
Monocular
Objective lens cap
Cleaning wipe
Strap
Pouch
User guide and lifetime warranty
Levenhuk Nelson 8x42 Monocular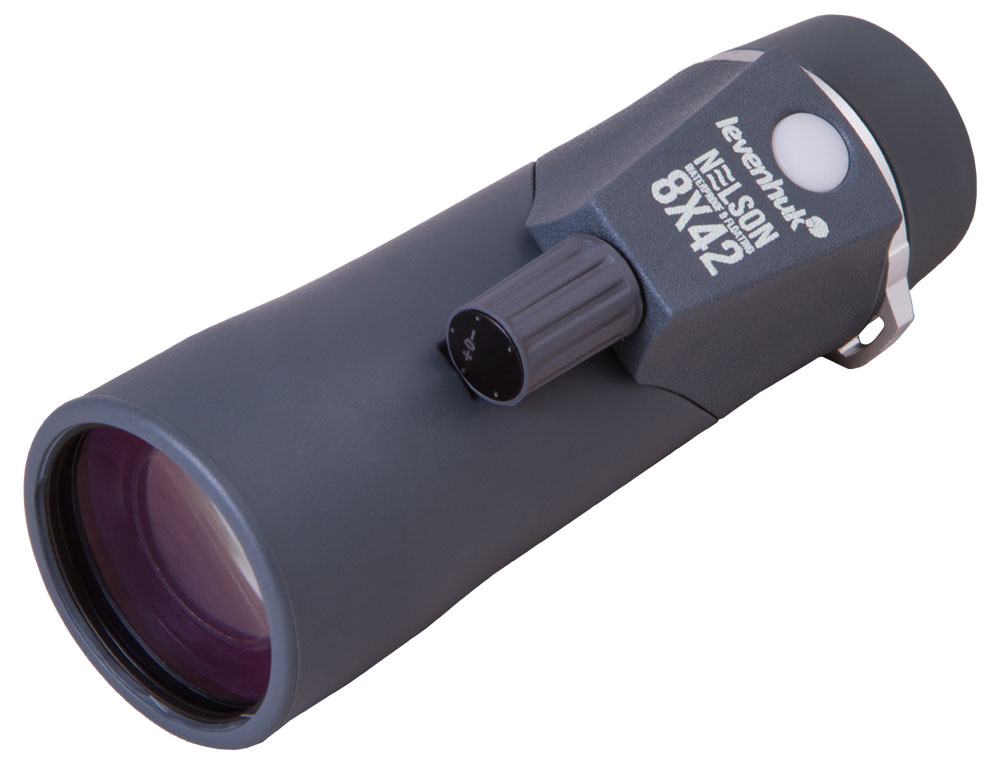 Levenhuk Nelson 8x42 Marine Monocular is perfect for fans of boating, fishing, and small boat owners. As a compact optical tool, it still provides 8x magnification and its aperture is 42mm. It helps to see even remote objects well. This monocular is also excellent for studying close objects: Its close focus is 3m. The monocular has a built-in compass and a rangefinder. There is no scale illumination and, therefore, we recommend using a compass during the daytime with sufficient natural light. With the rangefinder, you can apply a special formula to calculate the distance to an object whose size is known or to calculate the size (height) of an object at a known distance. The arc scale is visible through the eyepiece of the monocular. The compass determines the direction to the object in degrees. The division value is 1°. North is 360°, South is 180°, East is 90°, and West is 270°. The optics are made of high-quality BaK-4 glass. The lenses are fully multi-coated, providing a high-quality, bright image even in bad weather. The sealed body of the monocular is made of plastic. It is filled with nitrogen to prevent the lenses from fogging. This monocular provides a wide field of view of 120m at a 1000m distance. A wide range of diopter adjustment options is available. We recommend using this monocular with the Levenhuk FS10 Floating Strap near water: the bright accessory will prevent the optical tool from sinking or getting lost Features: Classic marine monocular with a built-in compass and a rangefinder A wide field of view and a short distance of close focus The kit includes: Monocular Objective lens cap Cleaning wipe Strap Pouch User guide and lifetime warranty