Levenhuk LabZZ MC6 Monocular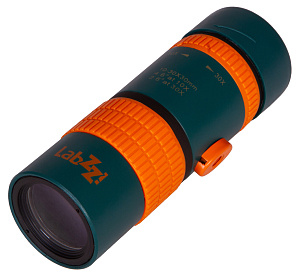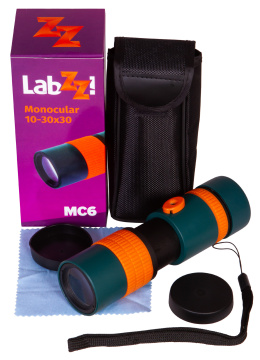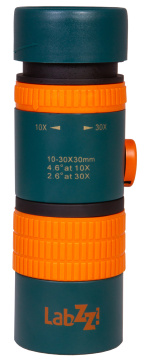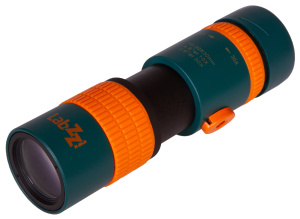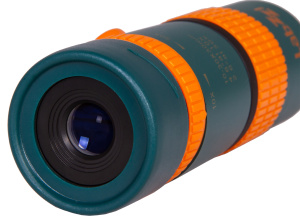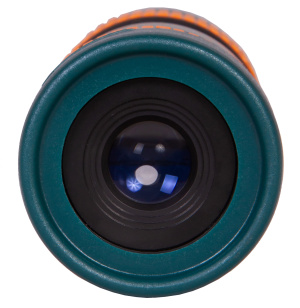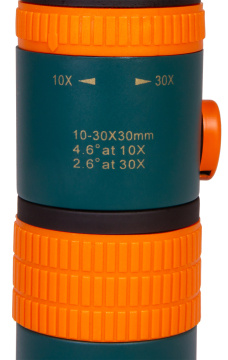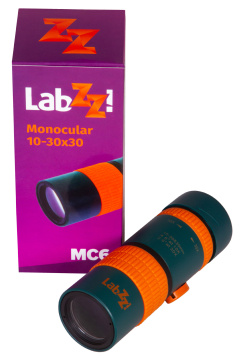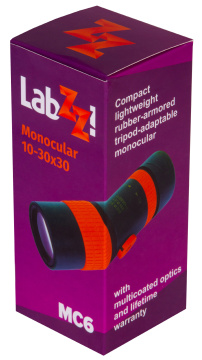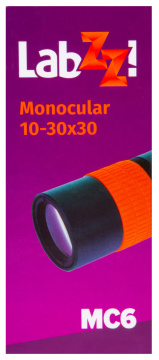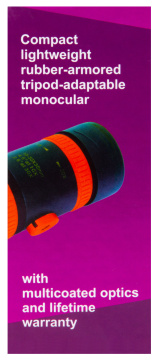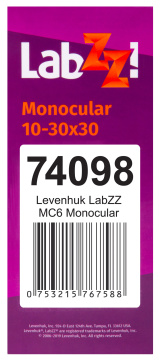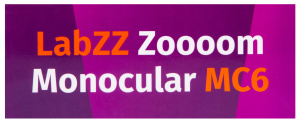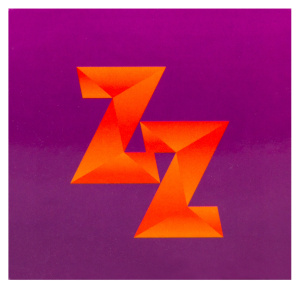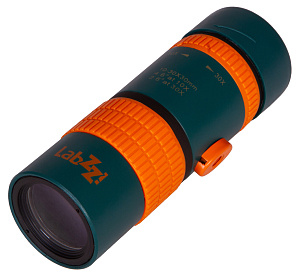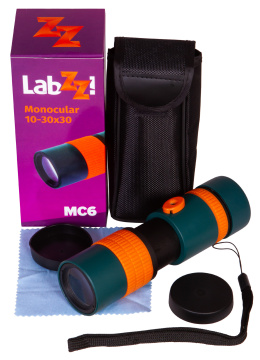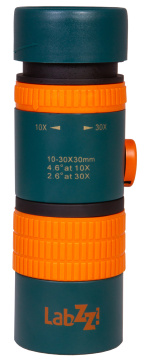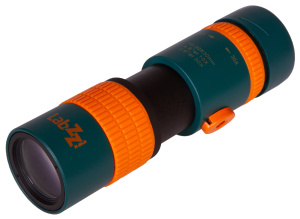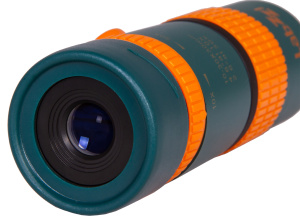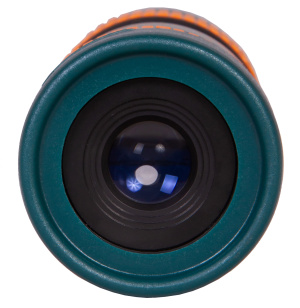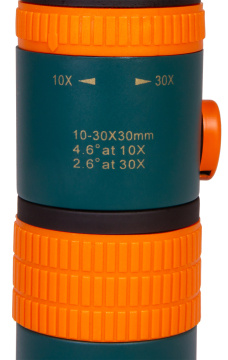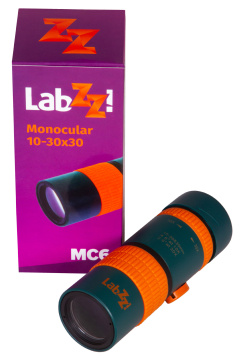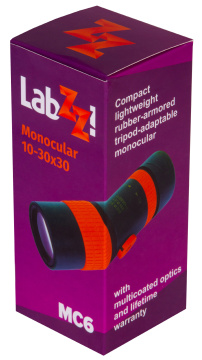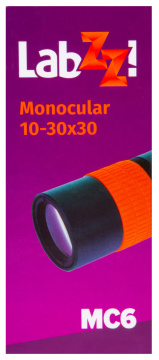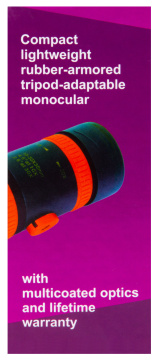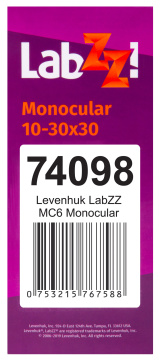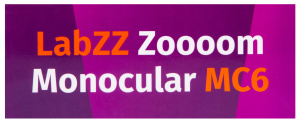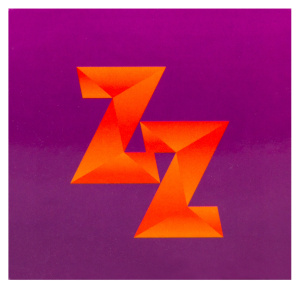 Magnification: 10–30x. Objective lens diameter: 30mm
Levenhuk LabZZ MC6 is a kids' monocular with the glass optics and smooth variable magnification. It is a loyal companion to a young wildlife explorer or curious kid who is interested in knowing how the world works. An advantage of a monocular over binoculars with similar magnification is its compact size and light weight. The Levenhuk LabZZ MC6 monocular is more convenient to use on a camping or walking trip!
This monocular features BK-7 glass optics. All of the surfaces exposed to air are fully multi-coated, which is why the delivered image is saturated, sharp, and contrast. A monocular is more suitable for daytime observations. It is designed for the detailed studying of very distant objects. Landscape observations are not as entertaining, but you can still observe natural and urban landscapes.
The monocular features a twist-up eyecup with customizable positions. Long eye relief is especially important for conducting observations when wearing glasses.
The monocular's plastic body is protected with a rubber coating. It is adaptable to a tripod.
Features:
Kids' monocular with 10–30x magnification
Coated glass optics
Lightweight and compact design
Comfortable observations when wearing glasses
Adaptable to a tripod
The kit includes:
Monocular
Pouch
Strap
Cleaning wipe
Eyepiece and objective lens caps
User manual and lifetime warranty
Levenhuk LabZZ MC6 Monocular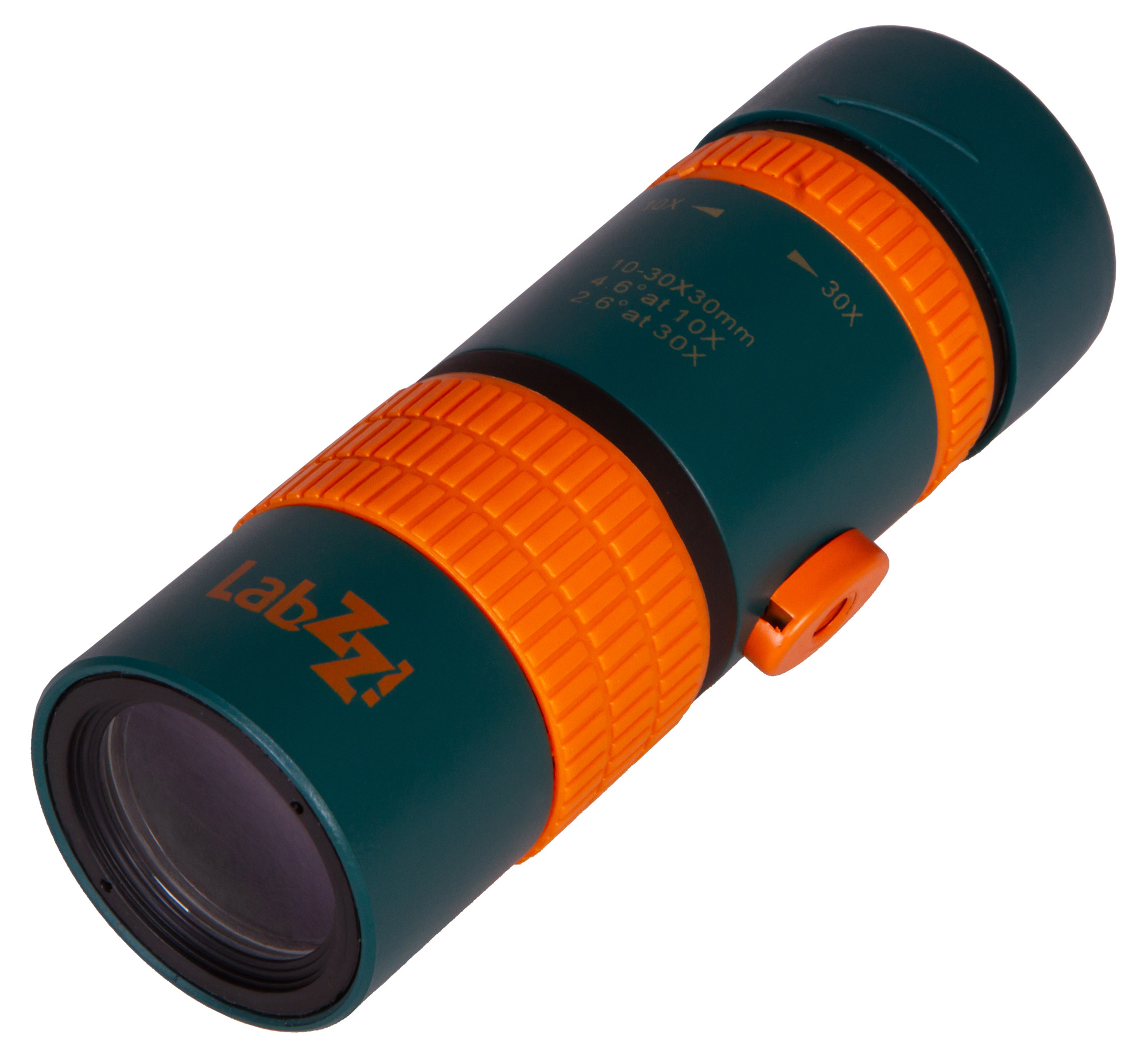 Levenhuk LabZZ MC6 is a kids' monocular with the glass optics and smooth variable magnification. It is a loyal companion to a young wildlife explorer or curious kid who is interested in knowing how the world works. An advantage of a monocular over binoculars with similar magnification is its compact size and light weight. The Levenhuk LabZZ MC6 monocular is more convenient to use on a camping or walking trip! This monocular features BK-7 glass optics. All of the surfaces exposed to air are fully multi-coated, which is why the delivered image is saturated, sharp, and contrast. A monocular is more suitable for daytime observations. It is designed for the detailed studying of very distant objects. Landscape observations are not as entertaining, but you can still observe natural and urban landscapes. The monocular features a twist-up eyecup with customizable positions. Long eye relief is especially important for conducting observations when wearing glasses. The monocular's plastic body is protected with a rubber coating. It is adaptable to a tripod. Features: Kids' monocular with 10–30x magnification Coated glass optics Lightweight and compact design Comfortable observations when wearing glasses Adaptable to a tripod The kit includes: Monocular Pouch Strap Cleaning wipe Eyepiece and objective lens caps User manual and lifetime warranty